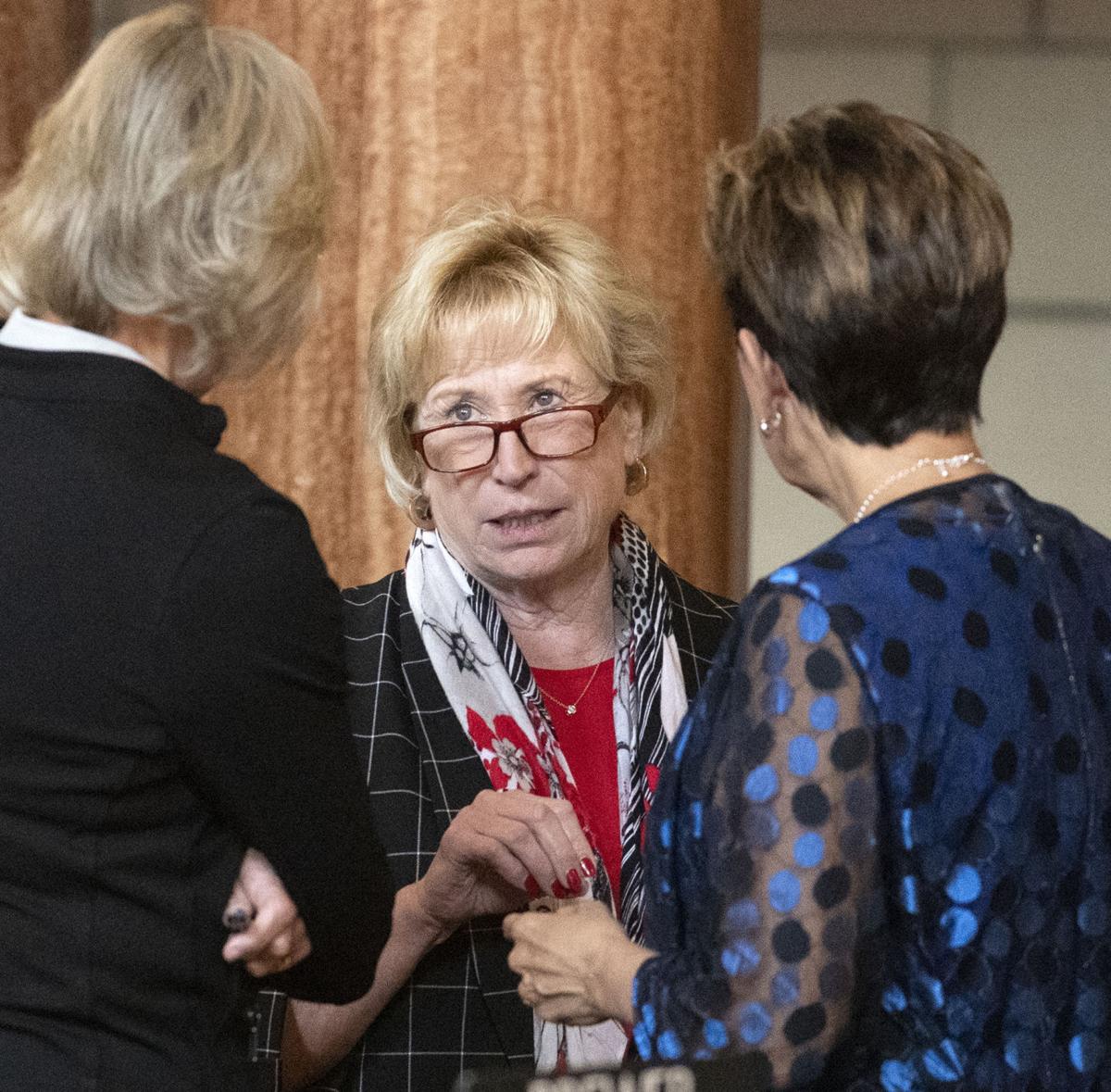 Although there has been progress, state senators have not reached agreement yet on legislative and congressional redistricting plans, Speaker of the Legislature Mike Hilgers of Lincoln said late Thursday.
Members of the Redistricting Committee planned to continue negotiations into the night, Hilgers said as he briefed a number of reporters toward the end of the workday.
Hilgers still hopes to be able to begin debate on those key redistricting proposals Friday.
"I've asked the redistricting committee to meet as late as we can," Hilgers said. "Our goal still is to get this resolved during the special session.
"Absolutely, there has been progress," the speaker said.
"I think there's a path" to a breakthrough agreement, Hilgers said, and his goal continues to be to tackle redistricting during the special session.
Juggling of some legislative district precincts was still underway late in the afternoon.
"The next 24 hours will be very fluid," Hilgers had predicted at the beginning of the day when an abbreviated session of the Legislature adjourned quickly so that senators could go back to work on negotiating agreements.
Sen. Robert Hilkemann of Omaha included in his formal prayer opening the morning session a request for divine assistance: "Lord, help us not to throw in the towel."
Sen. Tom Briese of Albion, a member of the Redistricting Committee, said the Legislature would be "failing Nebraskans" if it does not agree on redistricting plans during the special session.
Delaying those decisions until next year "would complicate the next regular session," he said during a brief interview, "and put Nebraska in uncharted waters."
Waiting until the regular legislative session that begins in January instead of resolving the issue now "would have a lot of negative ramifications," Briese said.
Delaying consideration of redistricting until next year could force delay of the scheduled May 10 primary election.