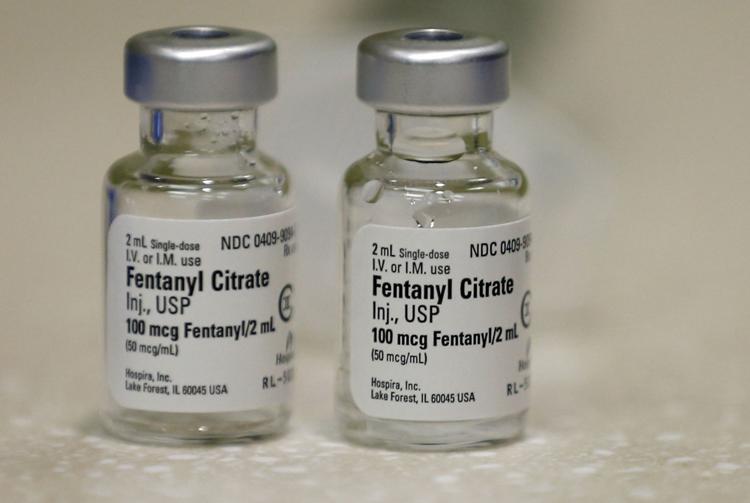 The U.S. District Court of Nebraska is not expected to rule before Tuesday on a request by Sandoz Inc.'s request to intervene in a lawsuit to force the state to disclose the source of one of its lethal injection drugs. 
Because of that, the execution of Carey Dean Moore will proceed as planned at 10 a.m., barring any other interruption, legal or otherwise. 
Sandoz filed a brief Saturday in federal court asking to intervene in a lawsuit filed last week by drug manufacturer Fresenius Kabi.
U.S. District Court Judge Richard Kopf ruled on that complaint Friday afternoon, denying a temporary restraining order and allowing the execution of Moore to go forward. 
Fresenius Kabi, which said it takes no stand on capital punishment, appealed the ruling to the 8th U.S. Circuit Court of Appeals, which upheld Kopf's decision. Fresenius spokesman Matt Kuhn said the company would not appeal that ruling to the U.S. Supreme Court. 
Kopf spent some time at the hearing on the Sandoz request asking questions of attorney Mark Christensen, who is representing Sandoz, that were aimed at the judge's consideration of sanctions for the last-minute filing on the case.
He said he was satisfied that Christensen and Cline Williams law firm, who he repeatedly said he highly respected, were not acting in bad faith and warranted no sanctions. 
Kopf did not rule on Sandoz's request for an injunction to require the Nebraska Department of Corrections to disclose the drug's manufacturer and distributor. Attorneys will have 14 days to file briefs on the motion.
The Sandoz drug in question, cisatracurium, a muscle relaxant, will expire Oct. 31. The state's supply of potassium chloride will expire on Aug. 31. 
Corrections Director Scott Frakes has said the state has no other sources for the drugs at this time, and Christensen asked if the state would seek to get the drug compounded by a pharmacy.
Nebraska Deputy Solicitor General Dave Lopez said that Frakes' affidavit says the state also does not have a source for compounded drugs. There is a 60-day period within the regulatory protocol for seeking another execution warrant, and the drugs would have to be purchased and analyzed before a warrant could be sought, he said.  
Sandoz said in its complaint that the use of cisatracurium in an unauthorized manner will cause substantial reputational and other harm to the company, and compromise Sandoz's longstanding efforts to ensure its products are not used for capital punishment.
The drug has never been used in an execution, nor tested or approved for that purpose, the company said.