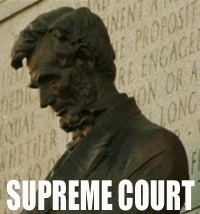 Supporters of two Omaha men convicted in 1971 of killing a police officer say they are disappointed in a Nebraska Supreme Court decision issued Friday upholding Edward Poindexter's conviction and denying his claims.
The state Supreme Court found no merit in Poindexter's claims of misconduct by prosecutors, ineffective defense and errors made during his trial.
Poindexter was tried jointly with David Rice, now known as Mondo we Langa, for the death of Omaha police officer Larry Minard Sr., who had responded to a call for help at a vacant house. He was killed when a suitcase found at the house, and rigged with a bomb, exploded.
Duane Peak, who was 16 at the time of the original trial and also a suspect, testified the bomb was part of a scheme devised by Poindexter and Rice, both members at the time of the Black Panther movement. He said he was told by the men to plant the suitcase and call 911.
During the trial, Peak was questioned about the fact that his original confession did not implicate the two men, and about inconsistencies in his account of events. Peak denied he had struck a deal with the prosecutor, but said he felt things would go easier for him if he cooperated, according to the ruling. He admitted to the jury that police had mentioned the possibility of the death penalty, and he was scared. After implicating Rice and Poindexter, he told the jury, police took him on outings to restaurants and to visit his family.
Poindexter and Rice have persistently proclaimed their innocence in the decades since they were found guilty of first-degree murder and sentenced to life in prison.
In his latest appeal, Poindexter alleged his defense attorneys were ineffective in their cross examination of witnesses, including Peak; did not inquire about missing police reports; and did not offer evidence discrediting expert witnesses or evidence concerning a 911 tape recording of Peak, which Poindexter said prosecutors failed to disclose.
He also claimed his right to a fair and impartial trial was violated because of the joint trial.
Friday's ruling said there were "clearly no constitutional deficiencies in defense counsel's cross examination of Peak." The court also rejected Poindexter's arguments on the other claims.
Nebraska Attorney General Jon Bruning said the court's decision once more demonstrates Poindexter's case was decided correctly nearly 40 years ago, and no credible evidence has surfaced since that time to call his guilt into question.
"Officer Larry Minard died serving his community. Poindexter murdered him," Bruning said. "That was the truth in 1970 and it remains the truth today."
Poindexter's attorney, Bob Bartle, said he was disappointed in the ruling. He will visit with Poindexter early next week about asking the court for a rehearing, or the possibility, however difficult, of asking the U.S. Supreme Court to look at the federal issues.
"This is a case that has had some difficult and haunting questions in excess of 38 years," Bartle said. "Lawyers and laypeople alike believe there are two innocent people still behind bars."
Lincoln civil rights activist Leola Bullock, who has followed the case for years, called the ruling "outrageous."
"I sincerely believe the police department and the FBI knew these two men were not guilty when they put them in jail," she said.
In a letter June 9 to his supporters, distributed at the Juneteenth celebration, Poindexter, who is now 64, said his father drowned at the age of 26, when his son was 8, and Poindexter, too, drowned at the age of 26 in a sea of "innuendo, rumors, lies, speculation, hearsay and general incompetence."
He encouraged young people to love themselves and be productive for themselves, their families, their community and their world.
He ended the message: "Struggle on."