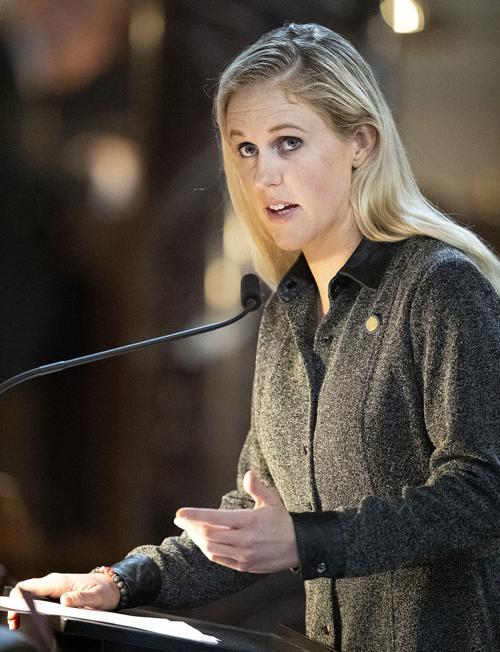 Lawmakers will once again consider a proposal requiring Nebraskans to show photo identification before voting, as well as a bill that would do away with the state's unique method of awarding Electoral College votes.
In a news release Thursday, Sen. Julie Slama of Peru called both "common-sense measures" that would improve Nebraska's election laws and security.
Slama said her constitutional amendment (LR3CA) requiring voters to bring their photo to the polls — a proposal that has been introduced nine out of the past 10 years — would "combat voter fraud" and "preserve public confidence in the legitimacy of the elected government."
Opponents to the proposal call it a solution in search of a problem, however.
The ACLU of Nebraska said voter ID requirements "create unnecessary barriers to the ballot box" that could prevent thousands of eligible voters from casting ballots.
John Cartier, director of voting rights for Civic Nebraska, said in addition to disproportionately affecting minority and low-income Nebraskans, voter ID laws erode trust in the electoral system.
"Introducing yet another voter ID bill 24 hours after a mob of insurrectionists, largely driven by debunked claims on widespread voter fraud, stormed the U.S. Capitol, only promotes further mistrust in our well-vetted election process," Cartier said.
Slama also sponsored a bill (LB76) that would revert Nebraska to a winner-take-all state for the Electoral College.
Currently, Nebraska chooses electors based upon the popular vote in each of its three congressional districts.
The method resulted in Nebraska, a majority Republican state, awarding a single vote to Democratic President Barack Obama in 2008 and to Democratic President-elect Joe Biden in 2020.
Moving back to a winner-take-all format for awarding Electoral College votes would "end the practice of gerrymandering in our state for Electoral College votes and give all Nebraska voters a say in how our five Electoral College votes should be distributed," Slama said.
Critics of the bill, like the ACLU of Nebraska, say it would hurt voter turnout by signaling to voters of all political parties that their votes for the nation's highest offices matter less.
The Nebraska Democratic Party also blasted the proposal.
"If (Slama) cares about voices of citizens being heard, she should not be threatened by a split electoral vote system that makes Nebraska competitive and fair," said Jane Kleeb, the Democratic state chair.
Among the nearly 140 bills introduced Thursday:
COMMUTER RAIL: The Nebraska Department of Transportation would conduct a study of a proposed commuter rail service between Lincoln and Omaha under a bill (LB12) from Sen. Carol Blood of Bellevue.
JUNETEETH: Omaha Sen. Justin Wayne's bill (LB29) would replace Arbor Day, founded by J. Sterling Morton, with Juneteenth, a celebration of the end of slavery in the U.S., on the list of state holidays.
INSULIN COSTS: Wayne also sponsored a bill (LB30) that would limit the amount insured individuals pay for insulin to $100 every 30 days.
IN GOD WE TRUST: Schools would be required to display the national motto "In God We Trust" in classrooms or a prominent area for students to see under a proposal (LB36) from Sen. Steve Erdman of Bayard.
POLICE REFORM: A sweeping bill (LB51) from Omaha Sen. Steve Lathrop would increase continuing education requirements for sheriffs, expand training requirements for law enforcement recruits, require psychological screening and background checks during the hiring process and ban the use of chokeholds and carotid restraints except when deadly force is authorized.
PROCUREMENT APPEALS: Sen. Mark Kolterman of Seward sponsored a bill (LB61) requiring the Department of Administrative Services to develop rules and procedures for vendors to protest and appeal state contracts in excess of $10 million.
STUDENT LOANS: Employers who make an employee's student loan payments would be eligible for a tax credit, in a proposal (LB69) from Sen. Jen Day of Gretna.
VIRTUAL MEETINGS: Sen. Mike Flood of Norfolk introduced a bill (LB83) allowing public bodies to hold one-half of their meetings online during a calendar year, as long as reasonable notice for the meeting is given and the public is allowed to participate.
MENTAL HEALTH: Teachers would be provided with training to help connect students with mental health services paid for through lottery funds through a proposal (LB87) from Lincoln Sen. Adam Morfeld.
BEATRICE 6: A state appropriation of $2 million would be made available to counties facing federal court judgments equal to or greater than 20% of their annual budget. The bill (LB103) from Sen. Myron Dorn of Adams is tailored to help Gage County pay a $28 million judgment to six people wrongfully convicted of a 1985 murder.
FILMING POLICE: Taking photos or video of police officers in a public place would not be obstructing a peace officer, under a bill (LB109) from Lincoln Sen. Patty Pansing Brooks.
EXCESSIVE FORCE: Pansing Brooks also introduced a bill (LB110) requiring officers to intervene if another officer was using excessive force without regard for the chain of command.
RIOT PENALTIES: Stiffer penalties would be handed down to individuals who assault, throw bodily fluids or flammable materials or aim laser pointers toward law enforcement or military, graffiti public buildings, statutes or monuments, participate in a riot of three or more people, incite a riot, disrupt a public meeting, or obstruct public roadways, under a proposal (LB111) from Sen. Joni Albrecht of Thurston.
TAX ON CANDY, POP: A sales tax on candy and soft drinks, proposed (LB115) by Omaha Sen. John McCollister, would direct funds to state highway projects.
PROHIBIT DISCRIMINATION: Omaha Sen. Megan Hunt entered a bill (LB120) prohibiting discrimination by businesses or housing based upon sexual orientation or gender identity.
FELON VOTING: Omaha Sen. Machaela Cavanaugh sponsored a constitutional amendment (LR10CA) that would remove felony convictions other than treason as a disqualification for voting.
CONSUMPTION TAX: Sen. Steve Erdman of Bayard brought a constitutional amendment (LR11CA) that would prohibit income, sales and property taxes and implement a consumption tax on all new goods and services except fuel.
Photos: 107th Nebraska Legislature convenes, elects new speaker
Legislature First Day, 1.6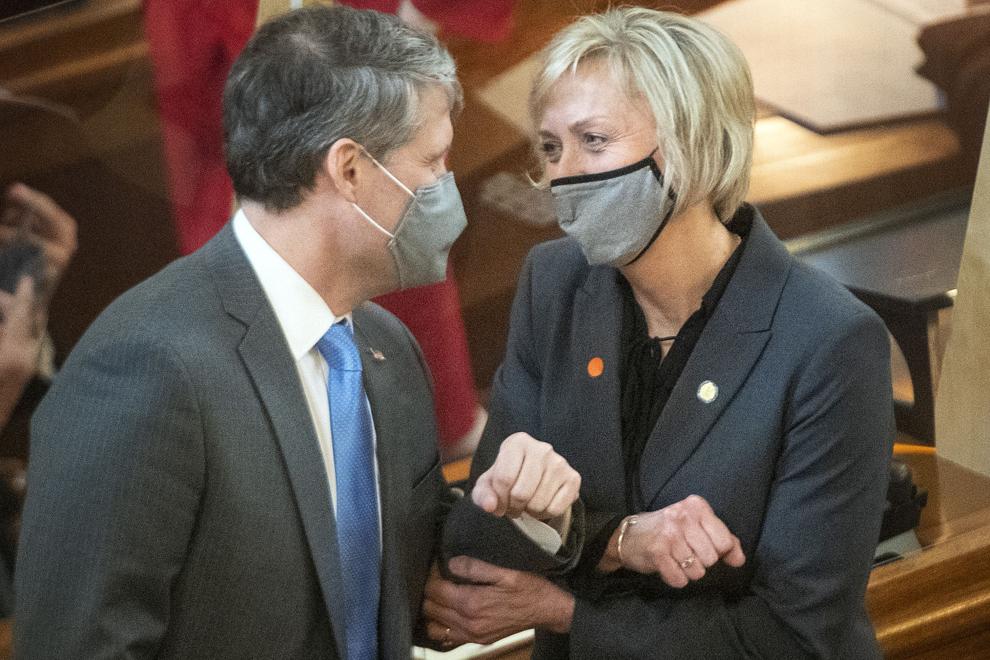 Legislature First Day, 1.6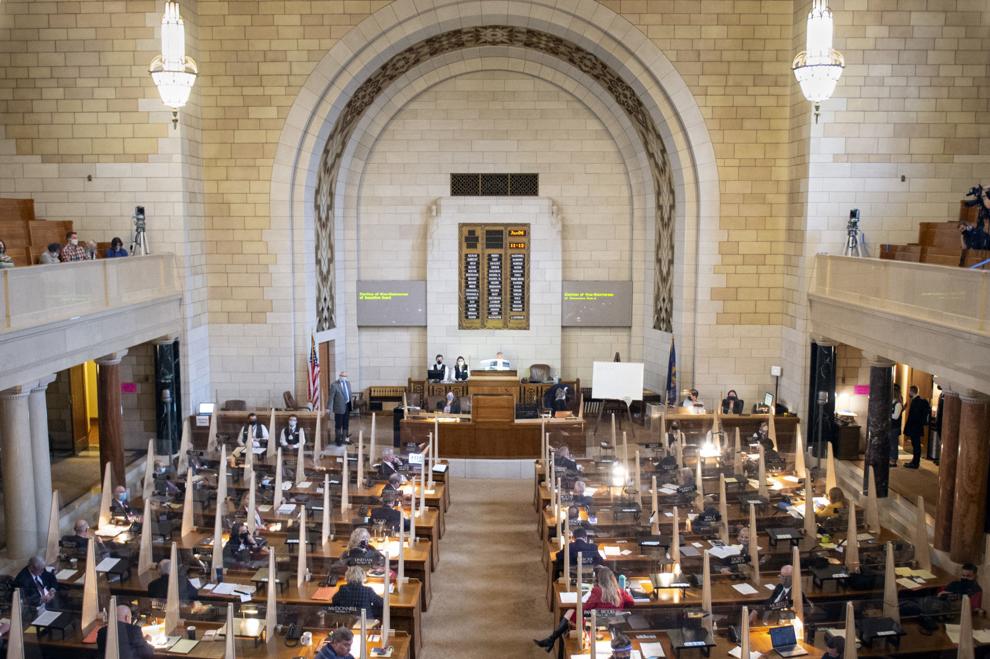 Legislature First Day, 1.6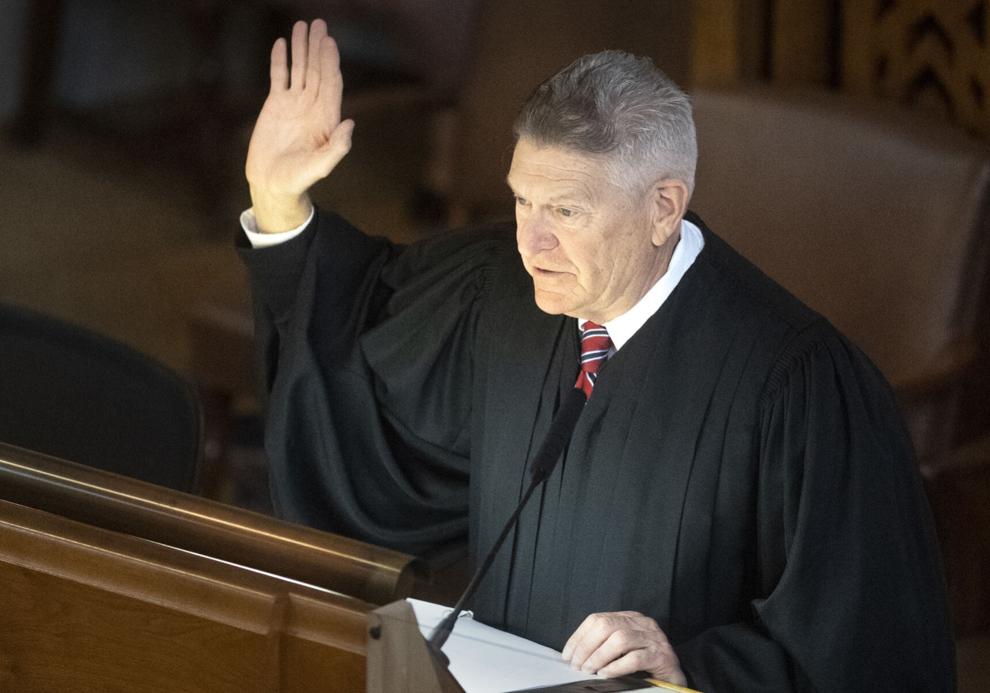 Legislature First Day, 1.6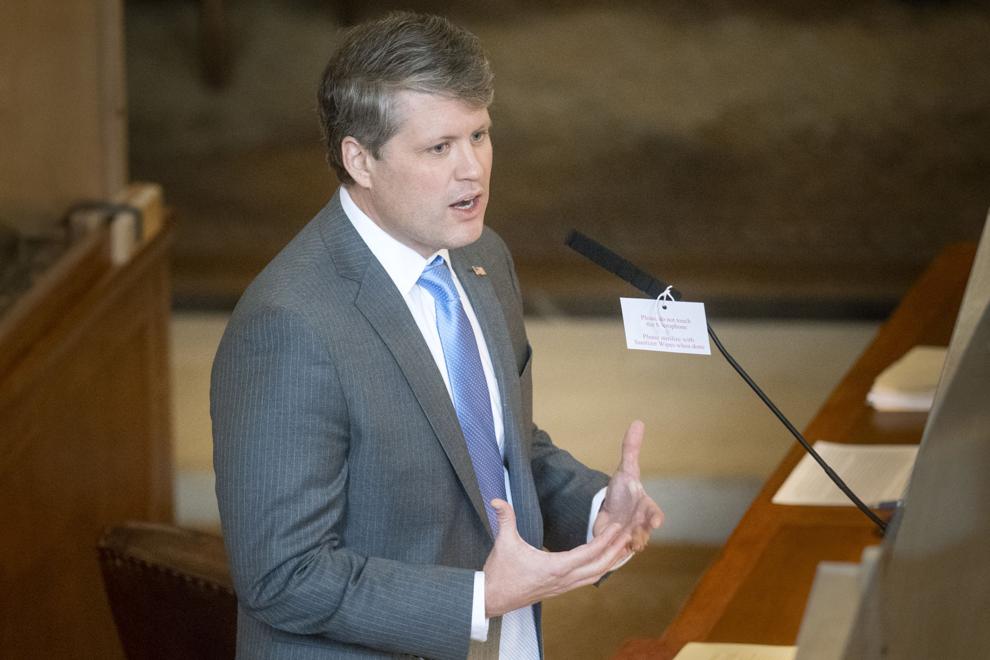 Legislature First Day, 1.6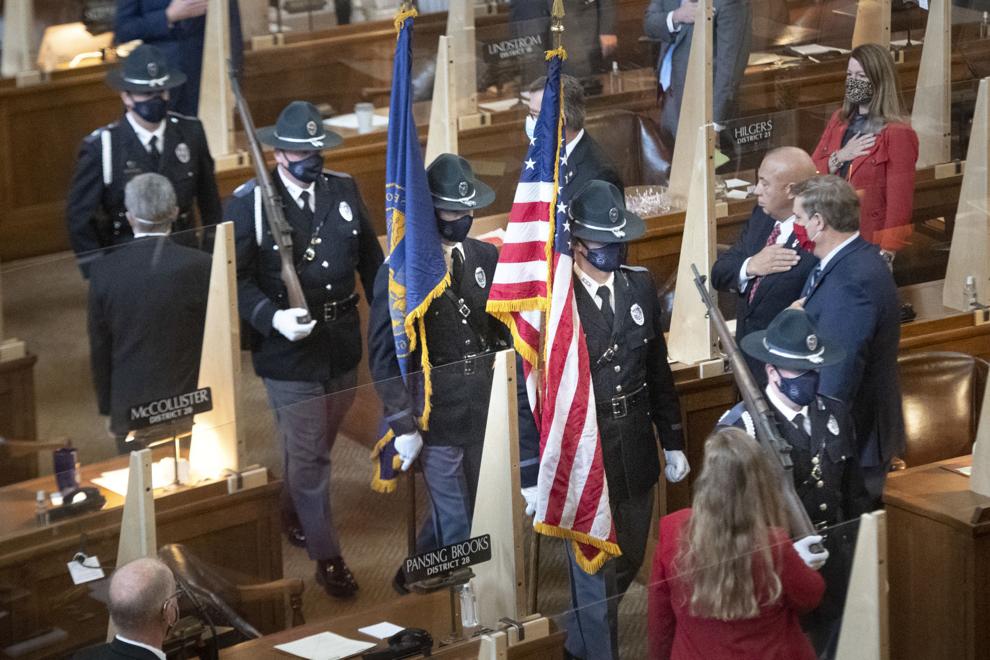 Legislature First Day, 1.6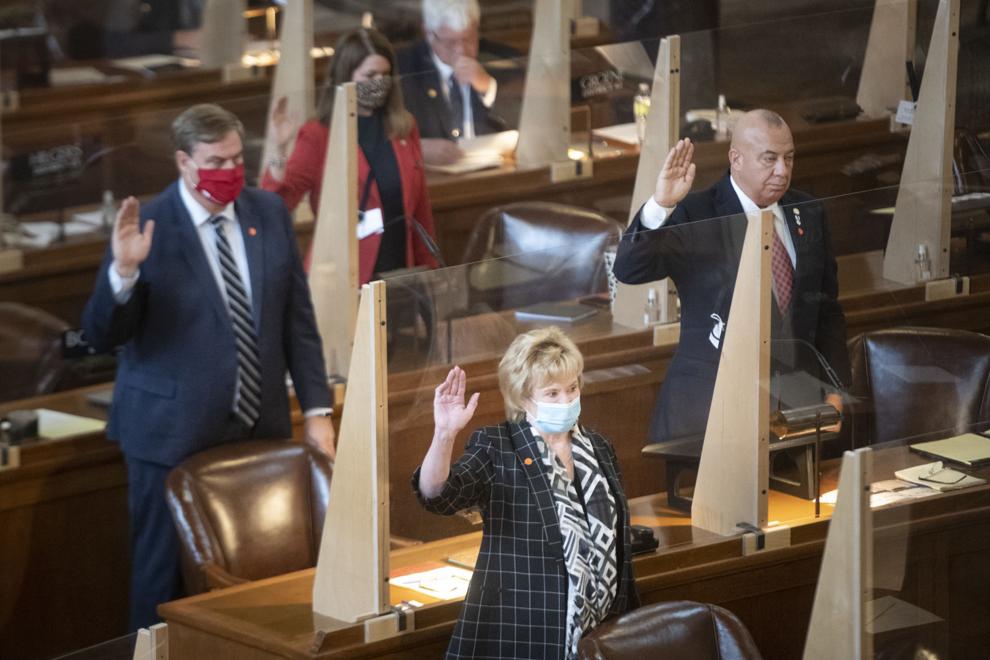 Legislature First Day, 1.6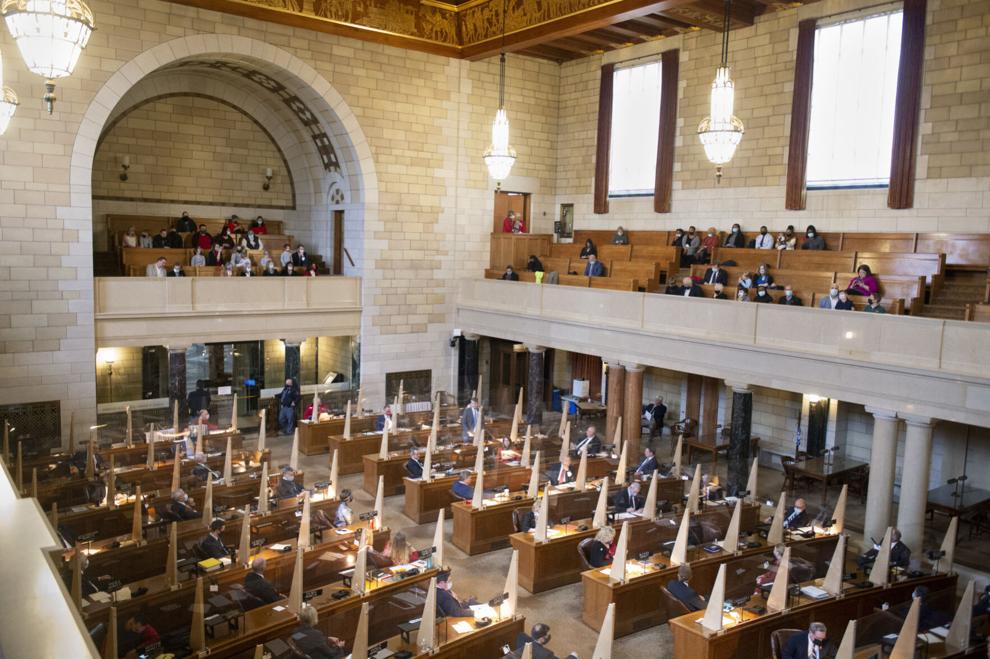 Legislature First Day, 1.6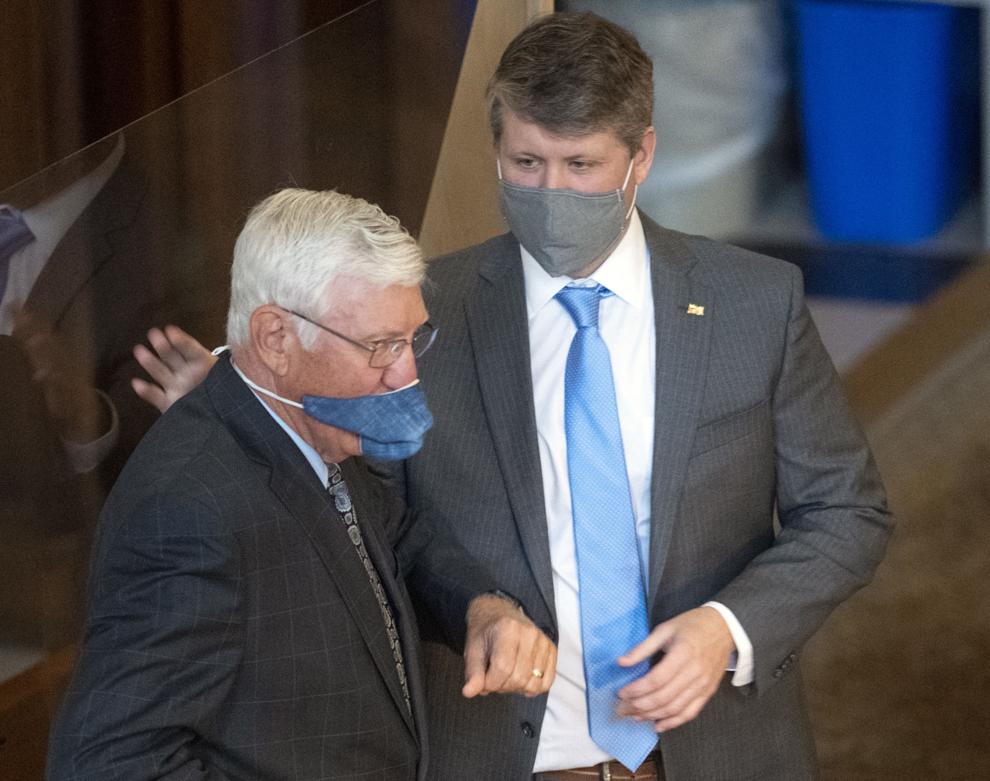 Legislature First Day, 1.6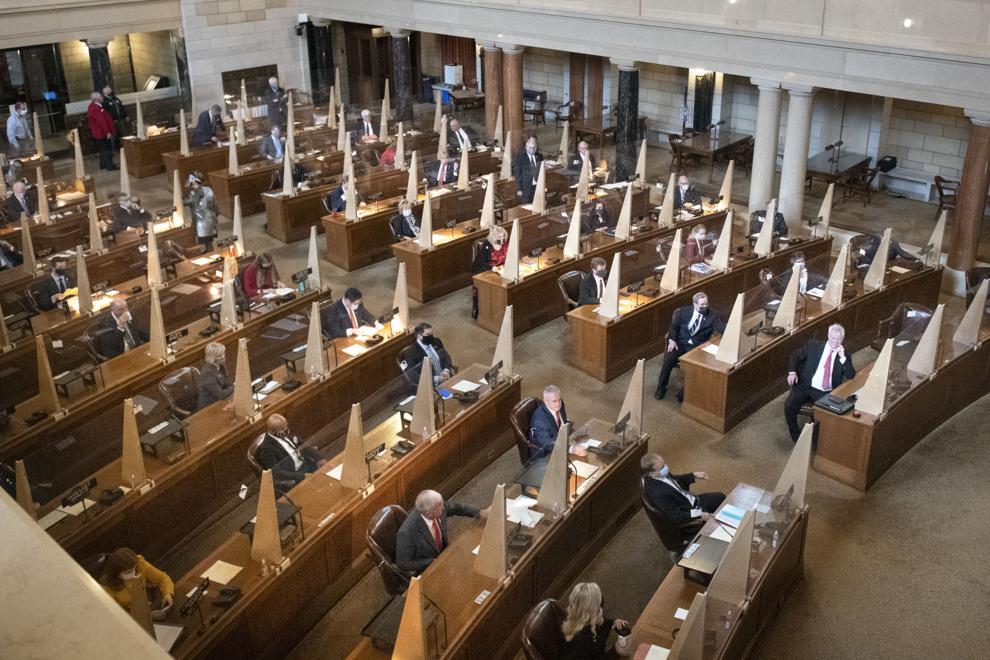 Legislature First Day, 1.6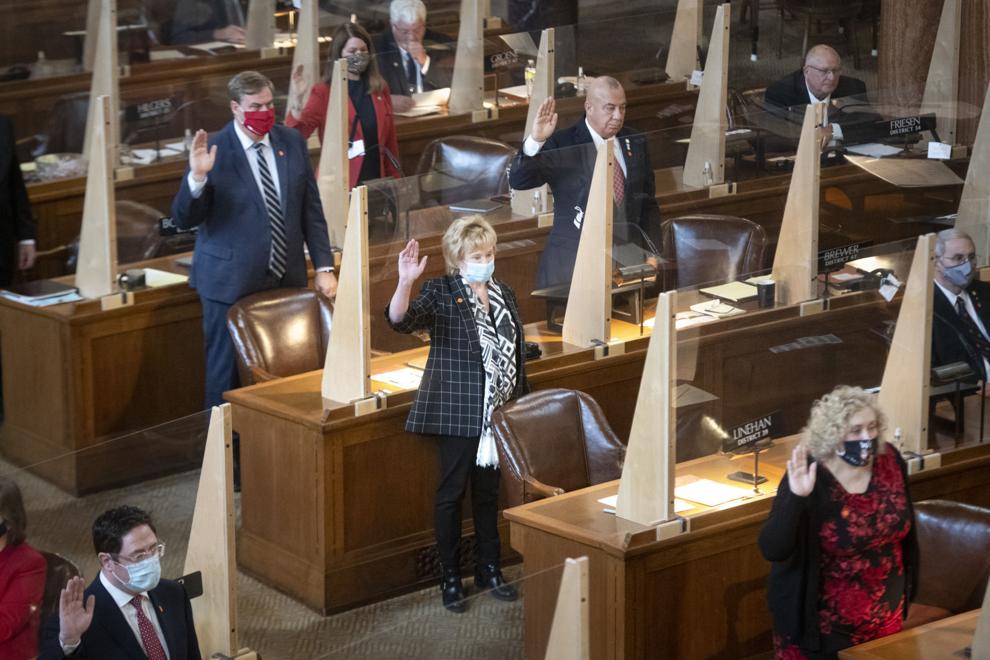 Legislature First Day, 1.6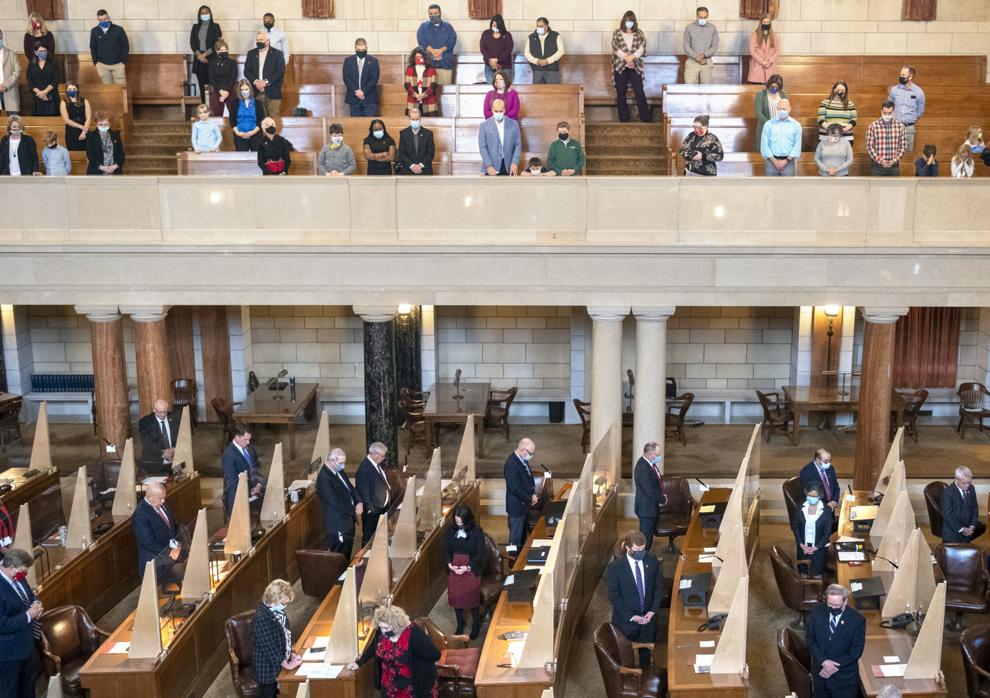 Legislature First Day, 1.6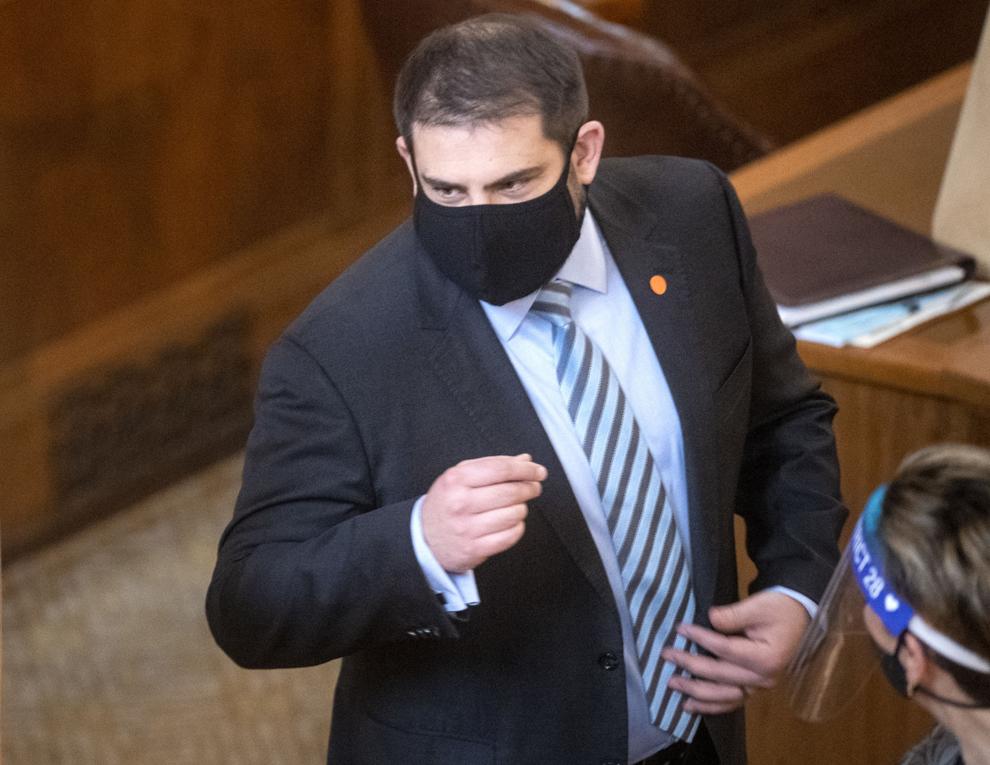 Legislature First Day, 1.6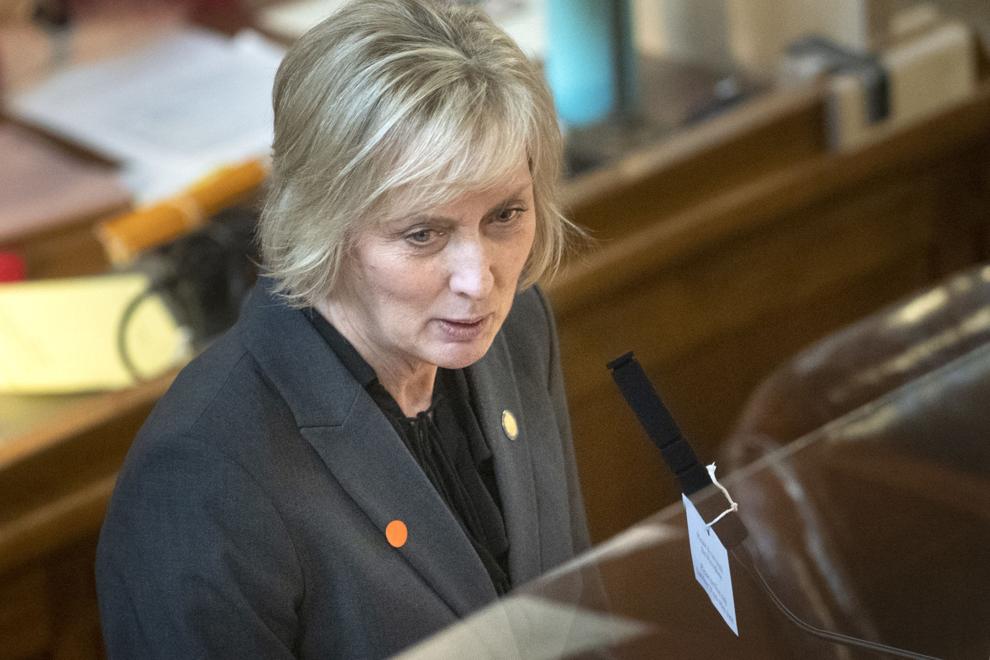 Legislature First Day, 1.6