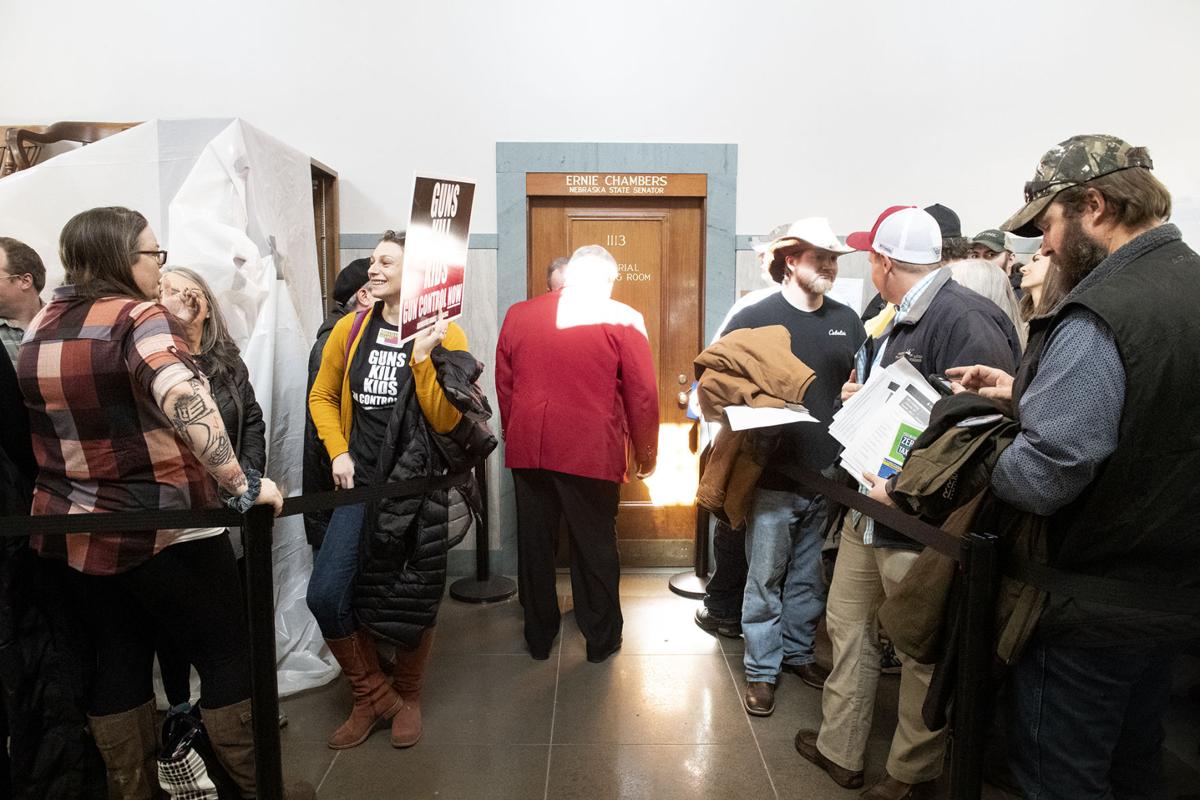 Nebraska state officials said they are aware of calls for armed marches and demonstrations by supporters of President Donald Trump this weekend at state capitols across the country.
Multiple flyers, circulating both on social media as well as far-right online forums, are calling for armed protesters to descend on government seats a week and a half after a pro-Trump mob attacked the U.S. Capitol on Jan. 6.
The riot, which took place on the day Congress was set to count the results of the Electoral College, left five people dead, including one Capitol Police officer.
Law enforcement agencies nationwide received a bulletin from the FBI over the weekend warning them "armed protests are being planned at all 50 state capitols from 16 January through at least 20 January," the Associated Press reported Monday.
And in a letter explaining its decision to ban Trump from its platform last Friday, Twitter said plans for "future armed protests have already begun proliferating" both on and off its site.
Gov. Pete Ricketts said his office is aware of the flyers circulating online, but did not comment specifically on plans for a Jan. 17 event at the Nebraska Capitol in Lincoln.
"Certainly, we will take the appropriate precautions here," Ricketts said during a coronavirus news briefing Monday.
The Nebraska State Patrol, which is responsible for managing security at the Capitol, said it is also aware of the calls spreading through social media posts, adding that it did not publicly discuss security procedures.
"The entire complex is closely monitored at all times, with on-site security," State Patrol spokesman Cody Thomas said in an email.
"NSP Capitol Security successfully and safely manages many large events each year, including events that occurred last summer," he added, referring to the Black Lives Matter protests that took place near and at the Capitol.
On several nights last May and June, members of the State Patrol were positioned alongside the Nebraska National Guard outside the Capitol in riot gear and armed with tear gas grenade launchers and pepper ball guns.
The Nebraska National Guard will send 30 members to Washington to support communications and logistics efforts during President-elect Joe Biden's inauguration ceremonies Jan. 20, part of an estimated force of 15,000 in the wake of last week's attack. The agency said it would also have the ability to respond to events locally, if needed.
But so far, Maj. Scott Ingalsbe said, no state or local officials have requested the Guard's help.
"While we do maintain regular dialogue with our state and local agencies to be prepared to respond if needed, at this time the Nebraska National Guard has no requests for assistance regarding planned protests in Nebraska," Ingalsbe said Monday.
The Lincoln Police Department said it is monitoring information about a planned march or rally, but has yet to be contacted by anyone organizing an event.
"We will continue to monitor the information we receive and plan accordingly," Officer Erin Spilker said.
Although the Legislature won't be in session Sunday, the day the marches are planned, the Capitol building is open to the public for tours in the afternoon.
State law doesn't prohibit openly carrying a firearm inside state buildings, although there are restrictions against concealed weapons in legislative committee hearing rooms, as well as the balcony of the legislative chamber.
CHRIS DUNKER'S MOST MEMORABLE STORIES OF 2020: