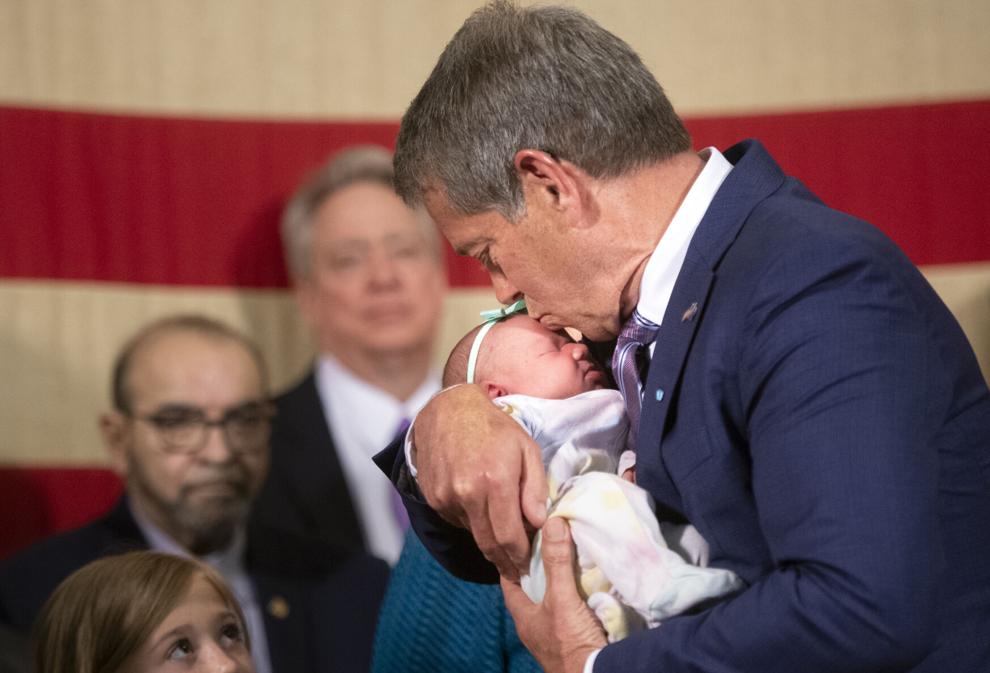 With 5-day-old Gemma Pond of Lincoln and more than 30 senators looking on, Gov. Jim Pillen on Monday signed into law a bill that enacts a 12-week abortion ban in Nebraska along with new restrictions on gender-affirming medical care for transgender youths under 19.
Pillen hailed the legislation, which was enacted last week after a session-long battle over abortion rights and proposed legislation to limit medical procedures for transgender youths.
It's historic, he said, in terms of "protecting our kids and saving babies."
The bill (LB574), enacted on a 33-15 vote, "lets our kids be kids" while they grow, the governor said, including "the teenager who may be trying to figure out who they are."
Pillen said the legislation sends a signal that "abortion is unthinkable in Nebraska," a state whose culture "embraces life and love."
Gemma Pond, the newborn daughter of Brendon and Mikayla Pond, quietly participated in the proceedings in her mother's arms. Pillen held her briefly and kissed her on the forehead after signing the bill into law.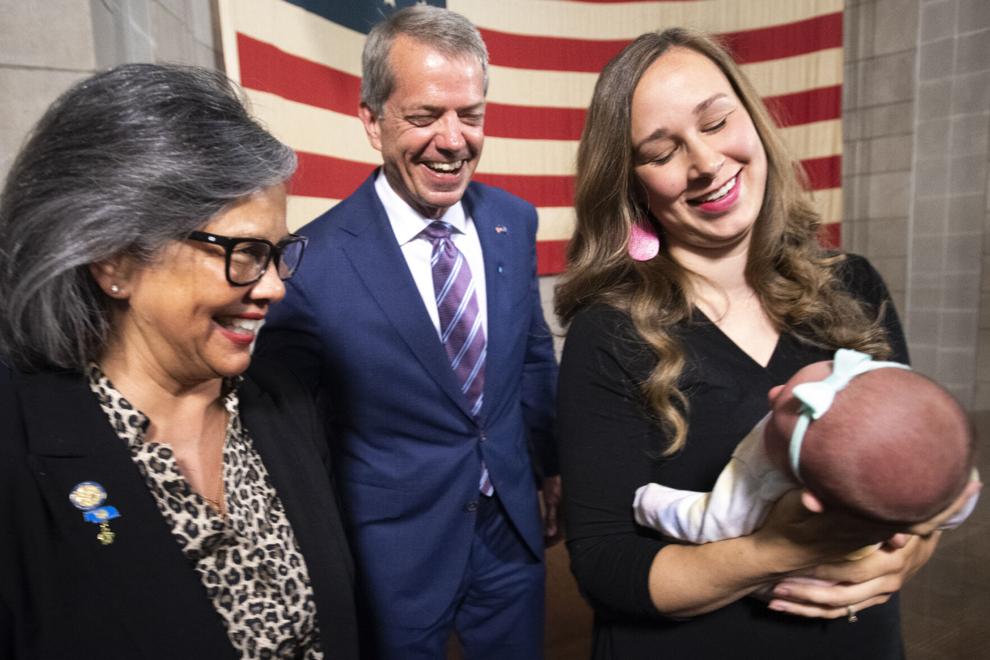 Sen. Joni Albrecht of Thurston, who came within a single vote of gaining enactment of legislation that would have confined abortions to about the first six weeks of pregnancy based on detection of a heartbeat, wept as she hailed enactment of the bill as an historic day.
"I look forward to the day that every child is protected from elective abortion," she said. 
Sen. Kathleen Kauth of Omaha, whose bill (LB574) to ban gender-altering procedures for youths under the age of 19 became the vehicle for the 12-week abortion ban, praised enactment of the revised legislation while accepting the fact that "you don't always get exactly what you want."
The new 12-week ban on abortion will replace a current 20-week ban.
Kauth suggested that the long filibuster of the legislative session waged by opponents of her bill "actually is what made this happen (because) it gave us time to make this work."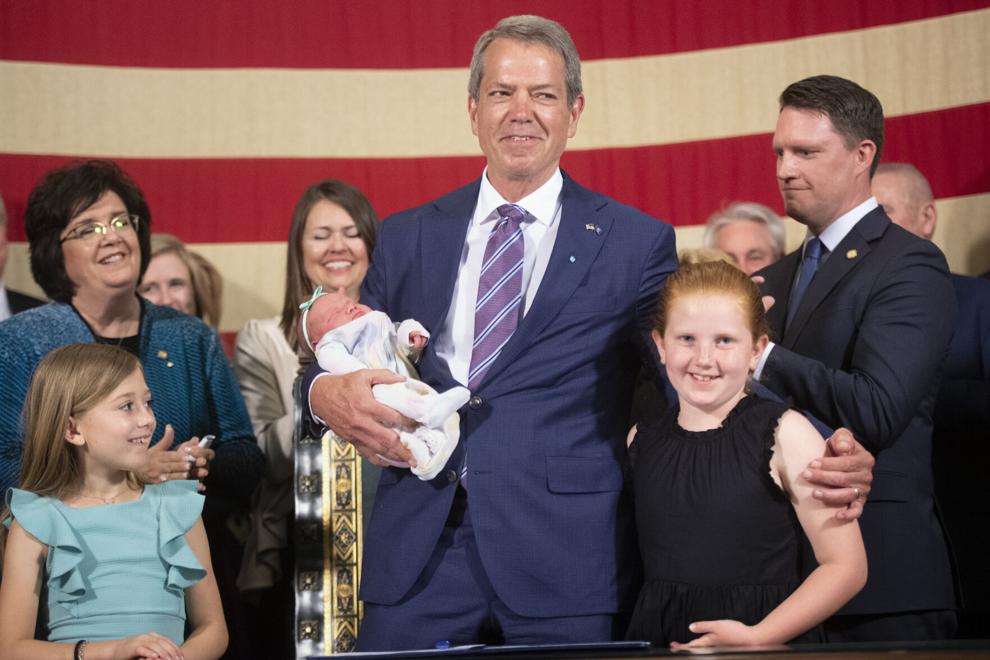 Sen. Ben Hansen of Blair, who authored the compromise amendment that inserted a 12-week abortion ban into the revised package, said the resulting success was an example of "teamwork, compromise and courage."
"This is what good governance looks like," he said.
In answer to brief questioning at the signing ceremony, Pillen said "Nebraska is a pro-life state (and) we are simply protecting our kids."
The abortion prohibition provides exemptions for rape, incest and medical emergencies.
The ban on gender-altering surgeries for youths under 19 leaves it to the state's chief medical officer to establish criteria for administration of puberty blockers and hormone therapy, which would be effective on Oct. 1.
Transgender youths and other opponents of the legislation filled the Capitol Rotunda on Friday while the Legislature debated and ultimately enacted the legislation.
"Every option is on the table to undo these regressive measures, including seeking justice through the courts," Mindy Rush Chipman, interim executive director of the American Civil Liberties Union of Nebraska, said in reaction to Pillen's action.
"The governor's decision to sign these sweeping restrictions into law betrays a total disregard for Nebraskans' freedom, health and well-being," she said.
Meanwhile, the Nebraska Family Alliance hailed Pillen's action.
"With Gov. Pillen's signature, we have finally ended the practice of late-term abortion and ensured Nebraska does not become a destination state for abortion," Karen Bowling, executive director of NFA, said.