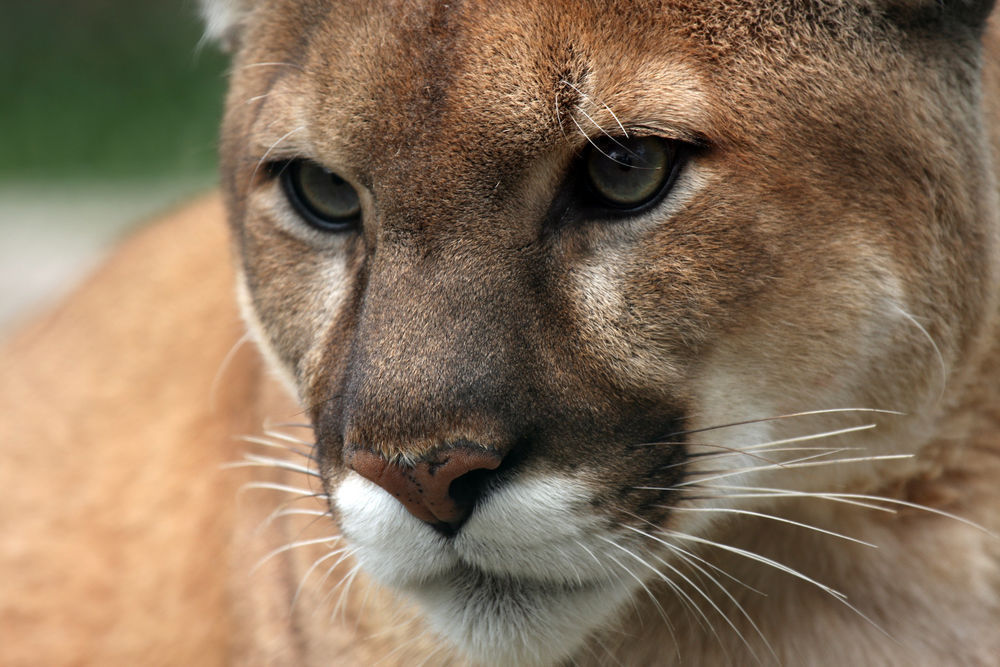 As many as eight mountain lions may be felled in Nebraska next year during the state's second-ever hunting season for the big cats.
The Nebraska Game and Parks Commission unanimously approved the season Friday during a meeting in Ogallala.
The decision followed months of study by Game and Parks staff, who found roughly 59 cats were on the prowl in Nebraska's Pine Ridge, an elevated area in the northwest corner of the state.
"The season will allow the population to remain resilient and healthy, while halting growth or moderately reducing the population size," the Game and Parks Commission said in a news release. "This will initiate a reduction of the population density in the Pine Ridge to one similar to that of other states that allow mountain lion hunting."
Hunters will be allowed to kill a total of four cats in each of two sub-units of the Pine Ridge, including no more than two females in each area.
The state's first and only previous, regulated hunt was in 2014, when hunters killed five cougars and 11 others died from illegal hunting, traps or being hit by vehicles. Ten of the 16 killed that year were females.
Hunting will not be allowed in other parts of the state.
Game and Parks will hold a drawing for 640 hunting permits — 320 for each sub-unit — before the season begins Jan. 1. Hunting with the help of dogs will not be allowed during that time.
If eight cougars haven't been killed by Feb. 28, when the initial season ends, a limited number of unsuccessful hunters will be chosen via lottery to continue the hunt with help from dogs. That auxiliary season would take place March 15-31.
The state's mountain lion population was eliminated by white settlers more than a century ago. Cougars re-emerged in the state in the 1990s, and in 2007, a female cat and her kittens established the state's first-known resident, reproducing population in more than 100 years.
Hunting of mountain lions has been a hot-button issue in Nebraska in recent years.
The face of that fight has been Omaha Sen. Ernie Chambers, a vehement opponent of mountain lion hunting who has often invoked them as embodiments of courage and independence. He has made several attempts to revoke the Game and Parks Commission's authority to permit the hunts, but none of those attempts has been successful so far.