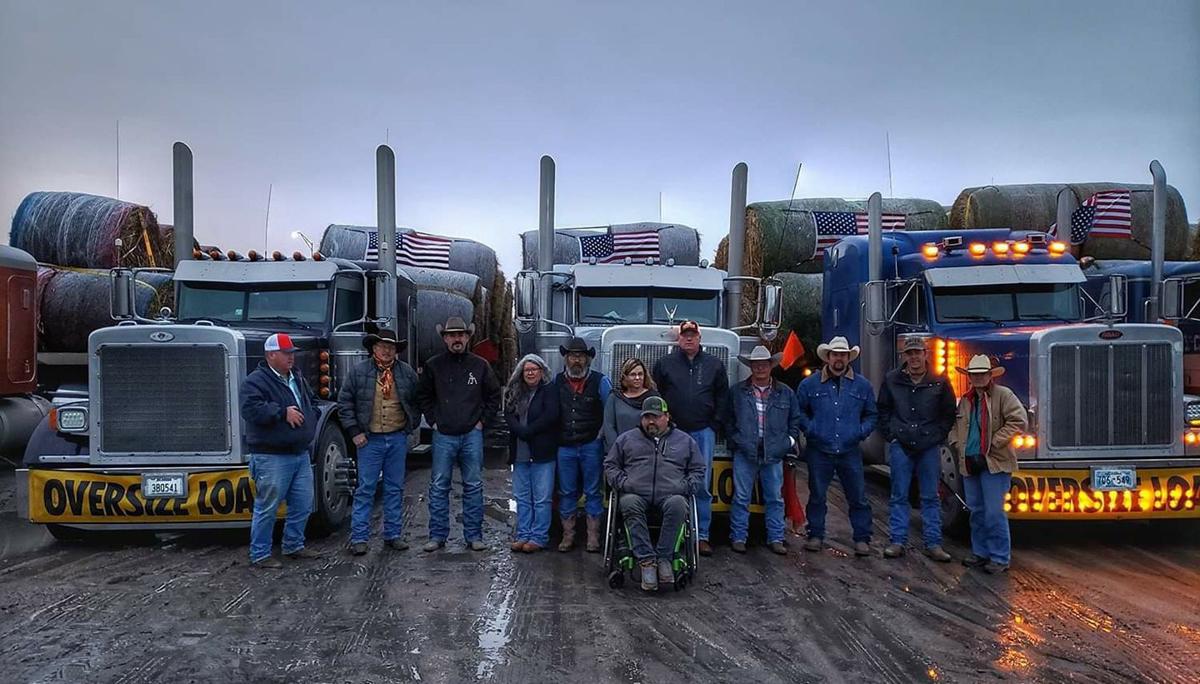 The average recovery from a flood the size and scale of the historic event affecting areas of Nebraska extends a little more than nine years, according to the Federal Emergency Management Agency.
Early damage estimates to property, farm operations and infrastructure resulting from the "bomb cyclone" on March 13-14 and the resulting blizzard and flooding totals nearly $1.4 billion.
There is "more to come" as the floodwaters continue receding, according to Chuck Hibberd, the dean of Nebraska Extension, and people across eastern Nebraska are able to return to their homes and see the extent of the destruction.
"We're not getting out of this anytime soon, folks," Hibberd told the NU Board of Regents last week. "That's why I think the university has an opportunity to put in a thoughtful, coordinated, systemwide effort to help Nebraska deal with this flood."
Extension has set up a "one-stop shop" for disaster response and recovery resources — flood.unl.edu — including information for communities, families and individuals, businesses and agricultural interests.
The University of Nebraska-Lincoln is also coordinating volunteer reception centers, mobile water-testing centers — one of the biggest ongoing issues — as well as open houses for agencies to connect Nebraskans to the agencies providing relief and recovery efforts.
"These volunteer reception centers are so important, because we need to know what their skills are, what they can do, we need to understand how they can contribute," Hibberd said. "We need to ensure they are upstanding individuals, because the people who can prey on victims are out there."
Four of the eight drop-off centers set up by the Nebraska Department of Agriculture to accept hay or other feed stock — a crucial resource following a harsh winter that depleted supplies around the state — as well as equipment and fencing are being managed by NU.
Those centers are located at the Panhandle Research Center, the Nebraska College of Technical Agriculture, the Haskell Ag Lab, and the Eastern Nebraska Research Center, Hibberd said.
"Every day, we get referrals through the Department of Ag of people who want to donate hay. We get them to the right location, and we get a list of people who want hay," Hibberd explained. "We are doing the matchmaking to make sure producers have access."
UNL is also making accommodations to the 4,000 current students who have been impacted by the flood, waiving some financial requirements and offering to work out arrangements with current and future students on others, according to a message from Chancellor Ronnie Green.
You have free articles remaining.
The university will waive the $45 application fee to students experiencing hardship because of the flood, and will allow students to defer paying the $250 enrollment deposit.
"If covering the cost of your education is a significant challenge, we will work with you to find the best financial options available," Green wrote.
The university will also accommodate students who will need to postpone moving to Lincoln to start classes, offering help in registering those individuals for the spring 2020 semester, and potentially later, depending on the situation, Hibberd said.
"There are students that are not going to be able to come this fall because of this," he added, "and to defer their admission and scholarship offers until spring is just huge for those folks."
In his message, Green said UNL wants its students to know the university cares: "At Nebraska, we believe in the power of every person. You are not alone, and we are in this with you."
The University of Nebraska Foundation has also set up an emergency assistance fund to support students and employees through financial hardship in the weeks and months to come.
Hibberd said "as volunteers come and go, as service agencies come and go," the university wants to be a long-term mainstay in affected communities as the recovery takes place.
Nebraska Extension is building a demand-driven service-learning opportunity, partnering with communities to identify needs.
Those may include connecting victims with law students to aid in completing assistance applications to FEMA, delivering medical supplies, setting up telehealth services through the University of Nebraska Medical Center, and other activities.
Hibberd said Nebraska Extension anticipates providing those services throughout the "coordinated, long-term" recovery efforts.
"We will continue to be there in service over the next several years," Hibberd said, "as long as it takes to respond."
Nebraska flood photos, videos