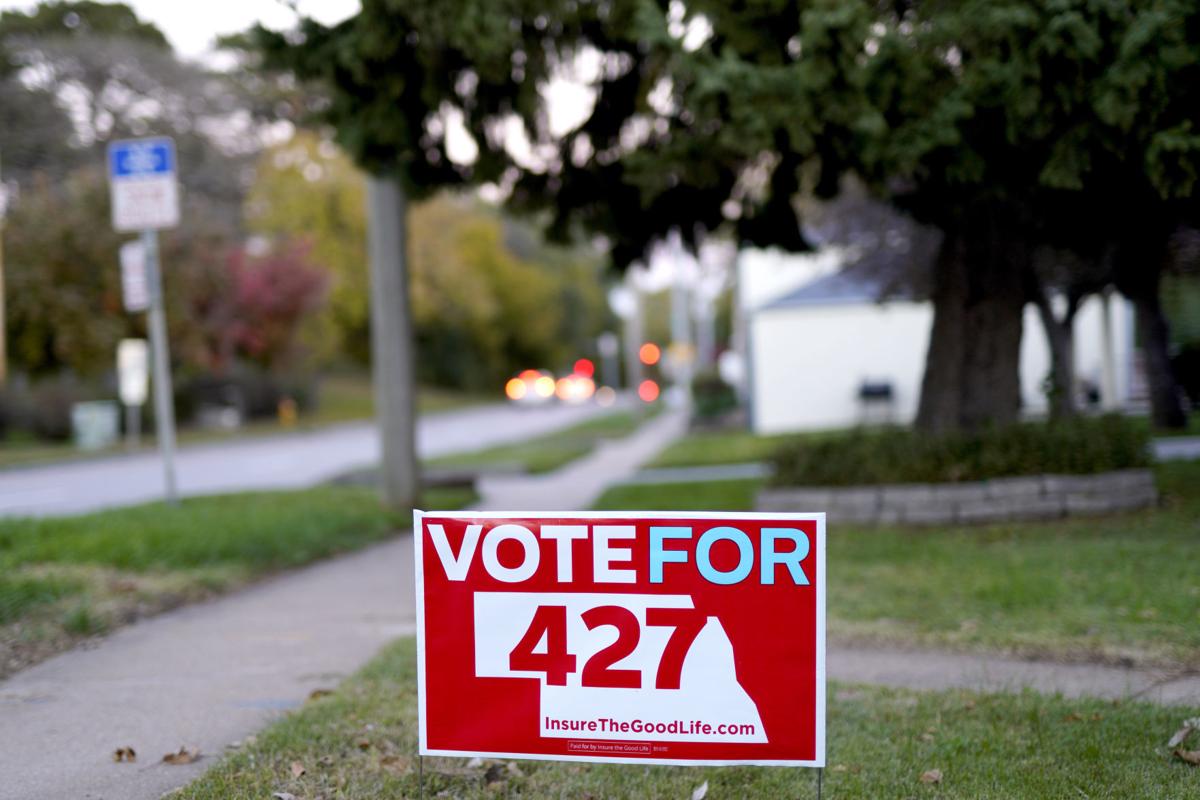 The expansion of Medicaid health care coverage to an estimated 94,000 Nebraskans that was approved by voters in 2018 will not begin until Oct. 1, 2020, the Nebraska Department of Health and Human Services announced Monday.
The two-year delay is necessitated by the need to build and implement a new system to manage the Medicaid benefits that are targeted at a new category of recipients composed largely of Nebraskans who work at low-wage jobs, DHHS officials said Monday in unveiling the plan.
Sen. Adam Morfeld of Lincoln, who led the Medicaid expansion drive, swiftly rejected the long delay as "not acceptable and in violation of the law and completely against the clearly expressed will of the people."
Morfeld said "litigation may be the best option" now.
Although it "might appear we need to do this more expeditiously," DHHS chief executive officer Dannette Smith said, her previous experience in Virginia suggests that "it's better that we carefully and methodically administer" implementation of the program. 
In November, Nebraska voters approved Medicaid coverage for adult Nebraskans whose income is at or below 138 percent of the poverty level, or approximately $16,000 a year.
Typical recipients would include food-service employees and retail clerks.
Gov. Pete Ricketts has opposed expansion of Medicaid coverage, arguing that it would decrease funding for other state programs and activities. 
Monday was the deadline date for DHHS to submit a state plan amendment to the federal Centers for Medicare and Medicaid Services. 
Nebraska Appleseed, which helped spearhead the successful initiative campaign, reacted to the announcement with a statement declaring that the department has chosen to "ignore voter intent" by its delay in implementation and its application of "complex tiered benefit plans and work requirements."
"The plan leaves the health of 90,000 Nebraskans who are unable to access care in jeopardy for two more years," said Molly McCleery, health care access program director for Appleseed.
"Thirty-four other states have developed solutions to expand Medicaid quickly and effectively," she said. "To imply that Nebraska does not have the ability to do the same is disingenuous."
Dr. Matthew Van Patton, DHHS Medicaid and long-term care division director, said it is important that "this be done right."
In order to retain full coverage, the plan provides that recipients must participate in active health care and health care management and either be actively caring for a relative, volunteering with a public charity, attending college or in apprenticeship work or engaged in job-seeking activities at least 80 hours per month.
The new restrictions for Medicaid coverage would also apply now to current adult Medicaid recipients other than pregnant women, persons with disabilities and the elderly. 
DHHS will begin processing applications two months before the Oct. 1, 2020, start date and anticipates receiving 7,000 applications a month.
Morfeld earlier had expressed patience in recognizing that the startup would take some time to implement, but said a two-year delay is unacceptable.
"It further demonstrates how completely disconnected the governor's office is with everyday Nebraskans and their needs," he said.
"This is playing games with people's lives."
Get Government & Politics updates in your inbox!
Stay up-to-date on the latest in local and national government and political topics with our newsletter.