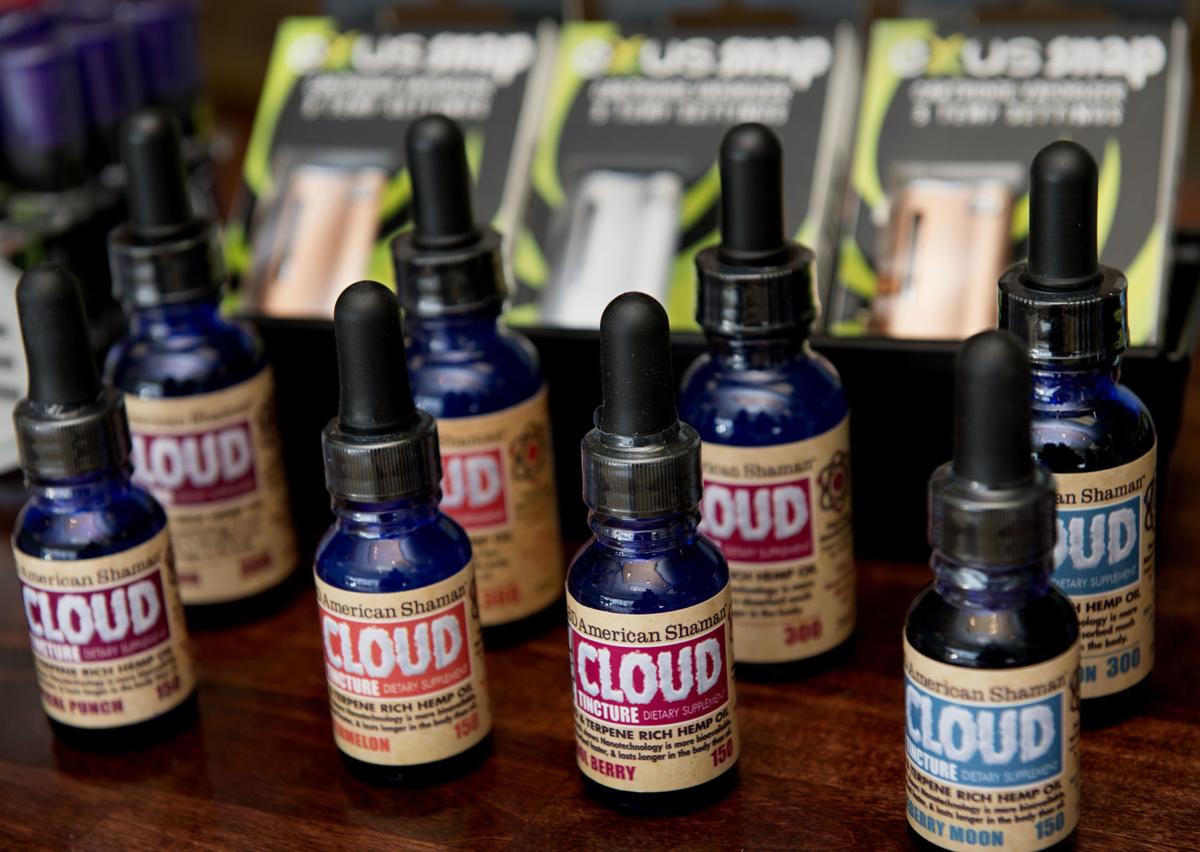 Nebraska Attorney General Doug Peterson reissued a memorandum to law enforcement Friday saying it remains illegal to possess, manufacture, distribute or dispense cannabidiol, commonly known as CBD. 
"Such conduct is subject to prosecution for illegally possessing or trafficking a Schedule I controlled substance," Peterson said in the memo. 
He said in a news release that recent reports of the sale of the product in Nebraska, including in Lincoln, compelled him to restate his office's interpretation of the law. 
He issued a similar memorandum Sept. 1, 2017.
A number of outlets in Lincoln are selling CBD oil, including CBD American Shaman at 27th Street and Cornhusker Highway, Red Clover Market at 55th Street and Old Cheney Road and Fresh Thyme Farmers Market at 52nd and O streets. In addition, a number of other distributors are selling the oil.
The oil from the hemp plant, a cousin to the marijuana plant but with higher amounts of CBD and much-lower tetrahydrocannabinol (THC), is said to have 0.03 percent THC, the main intoxicating chemical compound found in marijuana plants. The American Shaman company said its products in Lincoln contain no THC.
A Washington County Court in Nebraska this year dismissed charges against two people charged with selling cannabidiol oil products from DJ's Vapes in Herman. They had been charged with felony possession of a controlled substance with intent to dispense at the vape shop.
The court document said the state failed to show that the substances tested had the structure and pharmacology of THC.
Washington County Attorney M. Scott Vander Schaaf refiled the charges Nov. 8.
In his newest memo, Peterson said cannabidiol has been and continues to be included in Nebraska's Uniform Controlled Substances Act's legal definition of "marijuana." That means that, with two exceptions, cannabidiol is a Schedule I controlled substance.
The exceptions are for CBD legalized in 2015 by a state law (LB390) for use by the University of Nebraska Medical Center for a limited, four-year medical study of seizures. That authorization will terminate Oct. 1, 2019.
The other exception is for FDA-approved Epidiolex, an oral solution for the treatment of seizures associated with two rare and severe forms of epilepsy — Lennox-Gastaut syndrome and Dravet syndrome — in patients 2 years of age and older. Epidiolex is a Schedule V controlled substance under Nebraska state law.
Peterson said in Friday's memo that any law enforcement agency with questions is encouraged to contact the criminal bureau of the Nebraska Attorney General's Office.
Sean Pickett, an attorney representing the CBD industry, said a memorandum is an internal document until it is made public, and then it becomes an opinion. Peterson isn't authorized to give such opinions unless requested first by two prosecuting attorney's offices, which did not occur before the first memorandum, which was also made public. 
"For whatever reason, the attorney general is deciding to politicize this matter, which is also something that is constitutionally prohibited by the state statute," Pickett said. 
Suzanne Gage, communications director for the attorney general, said Peterson was simply updating a memorandum from 2017. It is not an opinion.