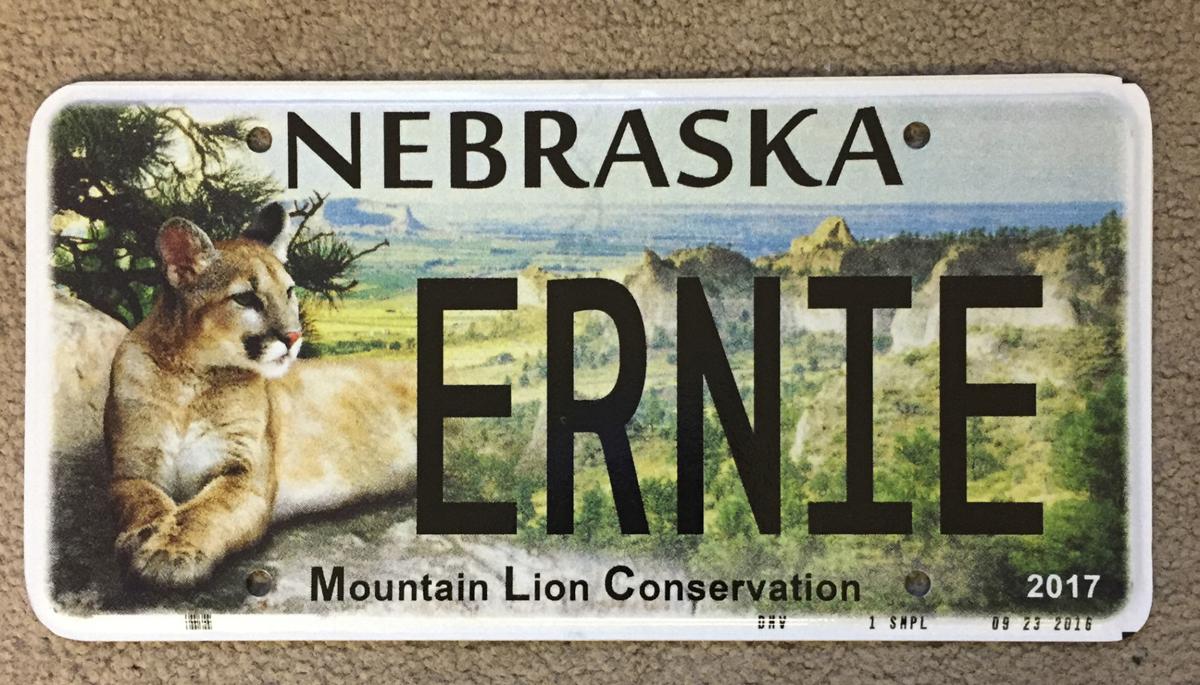 More than 5,600 Nebraskans have purchased mountain lion conservation license plates for their vehicles.
The plates, which cost an extra $5, went on sale Oct. 1 after lawmakers approved a bill to create the plates sponsored by state Sen. Ernie Chambers of Omaha.
Sales have raised more than $28,000 for youth wildlife conservation education by the Nebraska Game and Parks Commission, said commission Director Jim Douglas.
"We expect the account will grow," Douglas said.