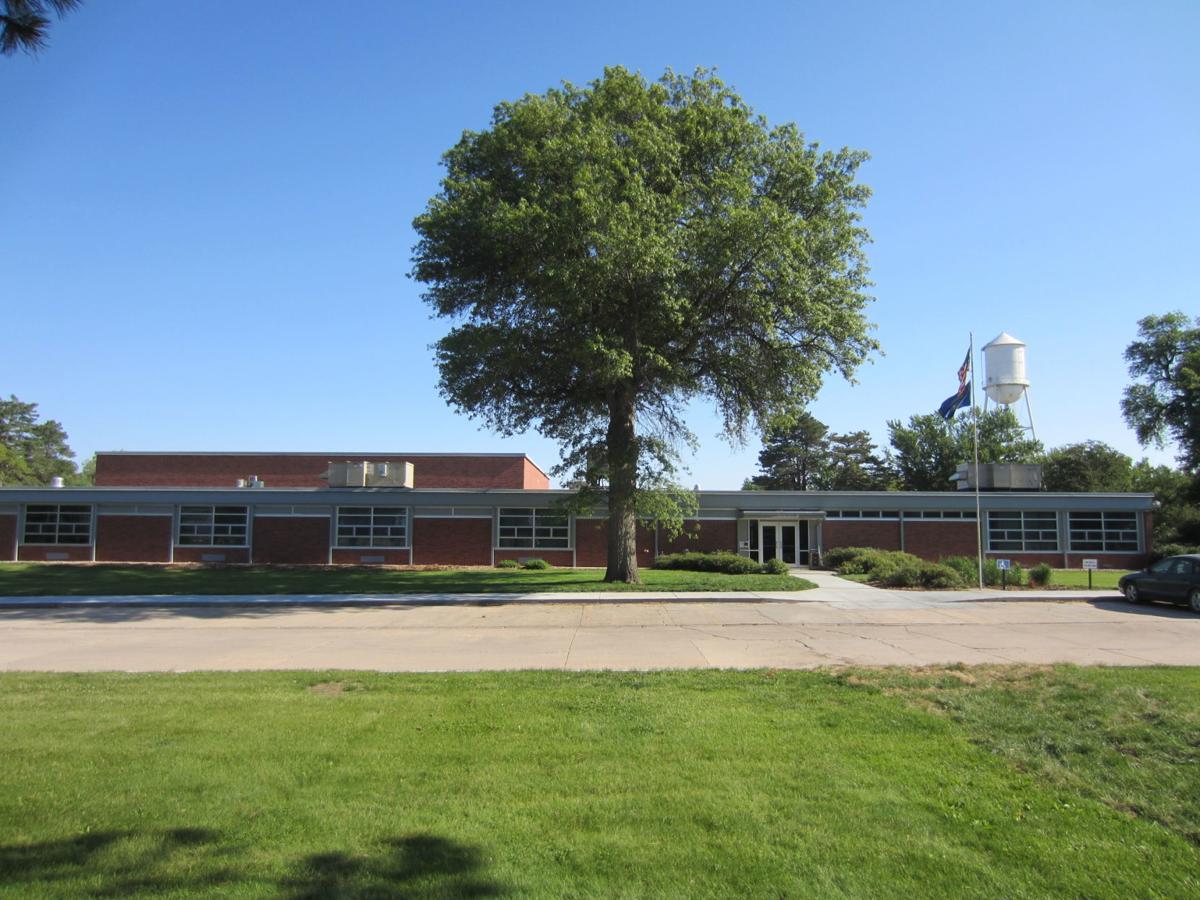 Four moms of young women confined to the Youth Rehabilitation and Treatment Center in Geneva said Monday that with all the trauma their daughters have experienced in a place that was supposed help them, they want them back home as soon as possible. 
"I want my daughter out of there," said Latrisha Anderson, whose daughter is 16, and one of the four young women moved earlier last week from Geneva to the Lancaster County Youth Services Center, back to Geneva, then to the youth treatment center in Kearney. 
"They don't care about our kids. They warehouse them," she said. "If they don't have a mental health facility, not a detention center ... I would prefer that she just come home, and I will figure it out." 
The mothers called the Journal Star after a story ran Saturday detailing the crisis the center was facing because of a deteriorating building and allegations of inappropriate use of room confinement, inadequate management of prescribed drugs, lack of mental health care, programming and physical activities. 
The Geneva administrators didn't communicate with parents when their girls were confined to their rooms, parents say. And while there, girls weren't checked on like they were supposed to be. They were kept in rooms without working lights for days at a time. 
One mother said her daughter told her she was put into room confinement six times for a total of 15 hours, and was made to sleep on a bed frame with no pillow, blanket or mattress. State senators who visited the center last week verified her sleeping situation. 
Girls are sent to Geneva by juvenile court judges because of complicated lives, and because they need varying forms of help with behavior, mental health problems, bad decision-making, and difficulties at home and at school. 
Geneva is a state-run, campus-style correctional facility for girls and young women who have been unable to succeed in less-restrictive settings. 
Prudence Waters' 16-year-old daughter was also one of four moved early last week. She said the judge who sent her daughter to Geneva told them the facility was a "very good" program and in the teenager's best interest to be there. 
Anderson was told by a judge, her attorney, the prosecutor and probation officer that her daughter would get programming, therapy and medication. It didn't happen, she said.  
Now the girls are in a maximum-security area at the Kearney treatment center that the mothers believe is unsafe for girls. They are separated from the rest of the girls who came later.
You have free articles remaining.
It also gives the mothers no comfort that Trevor Spiegel, Office of Juvenile Services administrator who oversaw Geneva, is also in charge at Kearney.  
Rebecca Delano, whose daughter is 18 and will age out of state care in less than two weeks, said the treatment center is "a hot mess." She plans to pick her daughter up as soon as she can and bring her home, and is arranging to have therapists and behavior-modification specialists work with her, through Project Everlast, a program for youths who have aged out of the child welfare system. 
The women said they believe there's no way the Geneva building and programs could have passed inspection last year, as HHS officials have claimed. According to the mothers, there are holes in the walls, exposed wires and, when a few of the girls, including their own, set off sprinklers in protest it exposed black mold. 
"Had these kids not pulled these sprinklers they would be there right now," Waters said. 
HHS CEO Dannette Smith said Monday there was no mold found in the Geneva building. Public health surveyors were there inspecting the open living units and found no mold issues, she said. 
Jennifer Prue-Scott's daughter is 15 and has been at Geneva a month. She was one of 24 moved to the Kearney treatment center Monday. 
She said her daughter made a list of problems she saw that included mold in the living units, mice and cockroaches, and girls taking wires out of the wall to hurt themselves. 
The teen has Level 1 autism and was diagnosed with oppositional-defiant disorder, and physical problems such as adrenal insufficiency that can bring on symptoms such as extreme fatigue, fever, low blood pressure, low blood sugar, nausea, diarrhea or vomiting and abdominal pain. 
She had some of those symptoms Saturday and her mom called four to six times, asking the staff to take her to a hospital to be checked out. Finally by evening, she called the Fillmore County Sheriff's Office and someone there told her the center would get the girl to a hospital.  
Prue-Scott then drove from Lincoln to Geneva to be with her daughter. 
"And now that girl is terrified," Prue-Scott said. "She is so traumatized right now. She wants to come home. She is agreeing to participate in all services that she has requested and follow the terms of probation. ... This stay at Geneva has really opened her eyes."
But that will be up to a judge, she said.
Smith said Monday the department is committed to ensuring the youths in its custody are in a safe and healthy environment, and the department was unable to achieve that at the Geneva living units. That's why they were moved Monday to Kearney.
She and others are still evaluating whether the girls will be moved back to Geneva after the building is rehabbed and programming reevaluated. There are challenges of staffing the rehabilitation and treatment center, which compromises the ability of the state to provide optimal programming and activities.