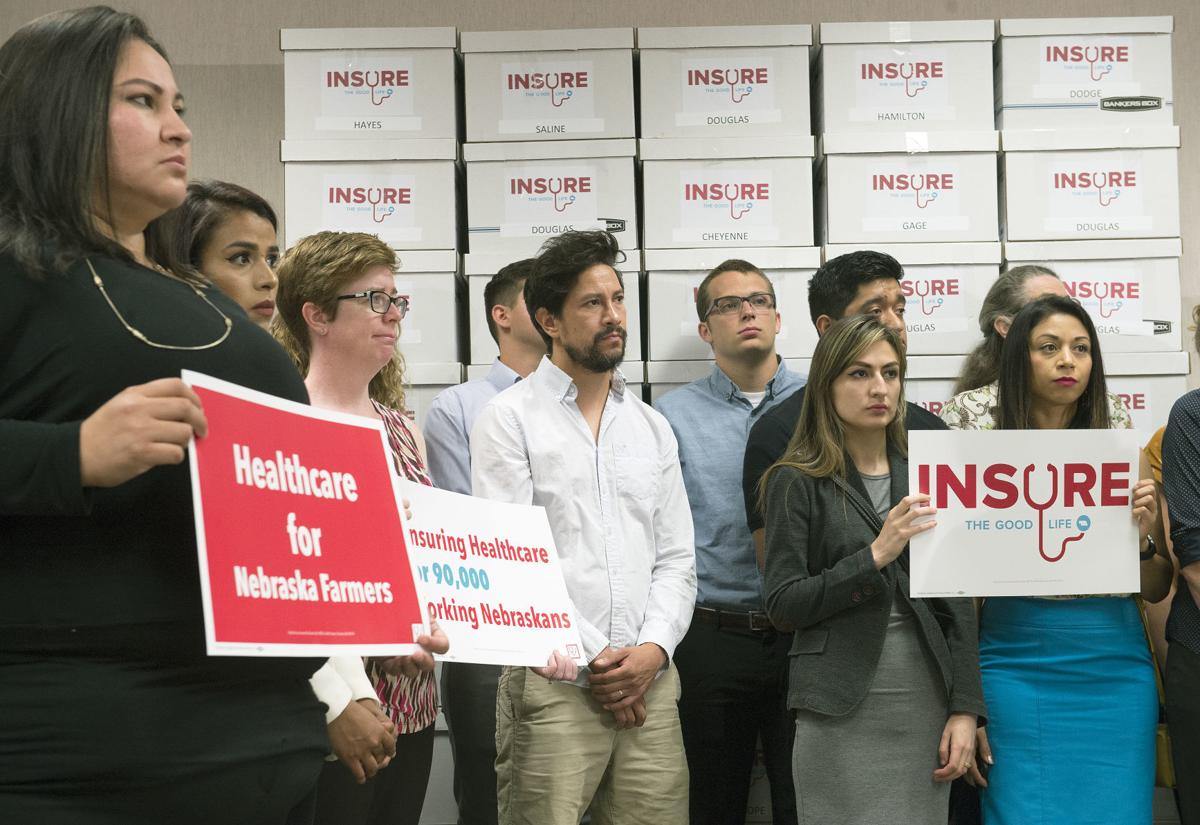 Nebraska Appleseed on Wednesday filed a lawsuit seeking court action to ensure the expansion of Medicaid coverage approved by Nebraska voters last November will begin this year rather than be delayed until October 2020 as the Ricketts administration plans.
The lawsuit was filed on behalf of two individuals who are eligible for health care coverage under the Medicaid expansion program and have "serious health conditions for which treatment is critically needed."
"Tens of thousands of Nebraskans are experiencing similar challenges as they wait for coverage," said James Goddard, director of Appleseed's economic justice program.
The Nebraska Department of Health and Human Services announced in April that Medicaid expansion for 90,000 uninsured Nebraskans would not be implemented until Oct. 1, 2020.
"This lawsuit is a distraction from effectively delivering Medicaid expansion for the people," said Taylor Gage, spokesman for Gov. Pete Ricketts.
"Federal approval of Nebraska's Medicaid expansion is currently pending," Gage said.
"Beyond federal approval, there are clear steps that must be completed before expansion can occur, including technology buildouts, contract negotiations and regulatory changes."
You have free articles remaining.
Delayed implementation would fail to capture approximately $149 million in federal reimbursement for the program, Appleseed said. Federal reimbursement drops from 93%  to 90% beginning Jan. 1, 2020.
The lawsuit asks the Nebraska Supreme Court to require state officials to open enrollment for Medicaid expansion on or before Nov. 17.
The two-year delay from voter approval to planned implementation is necessitated by the need to build and implement a new system to manage Medicaid benefits that are targeted at a new category of recipients, DHHS officials have told the Legislature.
The expanded coverage is directed at adult Nebraskans whose income is at or below 138% of poverty, or approximately $16,000 a year.
Typical recipients would include food service employees and retail clerks.
Appleseed, which had spearheaded the successful initiative campaign, signaled its concern in April with a statement declaring that DHHS had chosen to "ignore voter intent" by its long implementation delay and application of "complex tiered benefit plans and work requirements."
"This suit seeks to ensure our family members, friends and neighbors receive Medicaid coverage this year and that Nebraska tax dollars are brought back to support our health care system," Goddard said.
"Voters resoundingly decided that every Nebraskan must have affordable health care by passing (the initiative) into law," he said.  
"The department's leaders have the duty to honor that vote and faithfully implement the initiative as written."
The initiative was approved last November on a vote of 356,891 to 309,533.