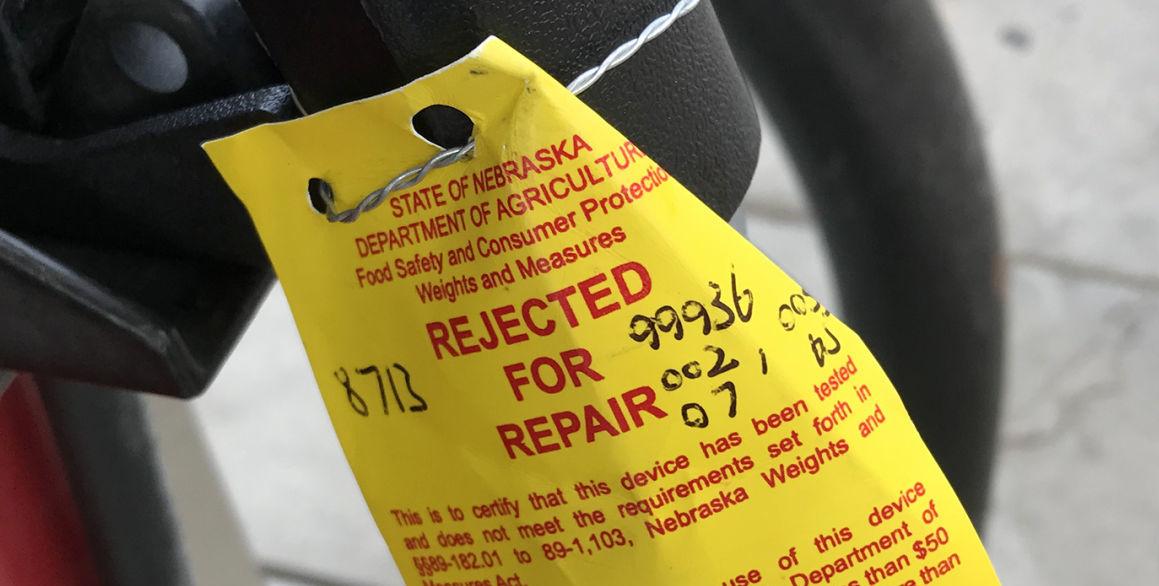 Question: What does it mean if a gas station pump has been shut down following an inspection?
To ensure everything from gas pumps to airport baggage scales provide accurate measurements, inspectors from the weights and measures division at the Nebraska Department of Agriculture test 40,000 devices every year.
But inevitably, those meters and scales used at livestock sale barns, ethanol tanks and in other places break down and fall out of compliance with the rules that provide for equity in the marketplace.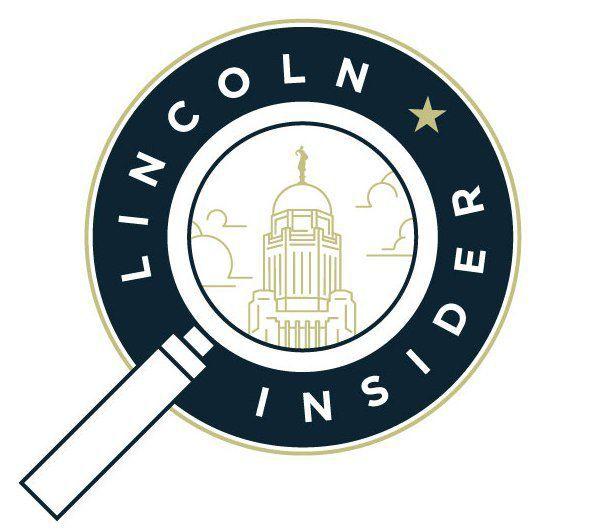 In those cases, inspectors will tie a tag around the meter, notifying the public that it cannot be used until it is fixed or replaced, said Mike Johnson, program manager of the weights and measures division.
Take, for example, the Casey's General Stores at Ninth and South streets, which last week saw most of its pumps out of operation following an inspection that found several discrepancies.
Pump No. 1's nozzle was leaking, according to the inspection report, while the price per gallon display on Pump No. 2 was rejected because it wasn't readable.
Two other pumps — Nos. 3 and 6 — were both flagged because they were giving away too much gasoline, Johnson said.
The inspection process includes pumping 5 gallons of gas and converting the measurement from gallons to cubic inches, Johnson explained. From there, inspectors measure how much over or under 5 gallons was actually dispensed.
If the pump dispensed 6 cubic inches more or less than what its meter said was 5 gallons, the pump is determined to be outside the maintenance tolerance, and is tagged as "rejected for repair," Johnson said.
The company that runs the gas pumps then has seven days to correct the problem in order to remove the yellow tags from its machines before a second inspection, in which the pump must be within a 3-cubic-inch window — what is called the acceptance tolerance — in order to pass.
Pumps that are off more than three times the annual tolerance — at least 18 cubic inches above or below the 5 gallon test — are red-tagged and taken out of service altogether.
That status is pretty rare, Johnson said.
"Our finding has always been that the businesses want to be accurate," Johnson said. "They don't want to cheat the customers and they don't want to cheat themselves."
In the Ninth and South Casey's inspection, pump No. 3 was found to be dispensing 13 cubic inches more than the pump meter's readout, while pump No. 6 was 10 cubic inches over.
Casey's did not respond to a request for an interview.
As many as 10% of the measuring devices tested get tagged every year, Johnson said. The compliance rate for fixing them is very high, particularly at gas stations.
"The profit margins are pretty tight as it is, so they want to keep their devices dialed-in to be as accurate as possible," he said.
Get Government & Politics updates in your inbox!
Stay up-to-date on the latest in local and national government and political topics with our newsletter.