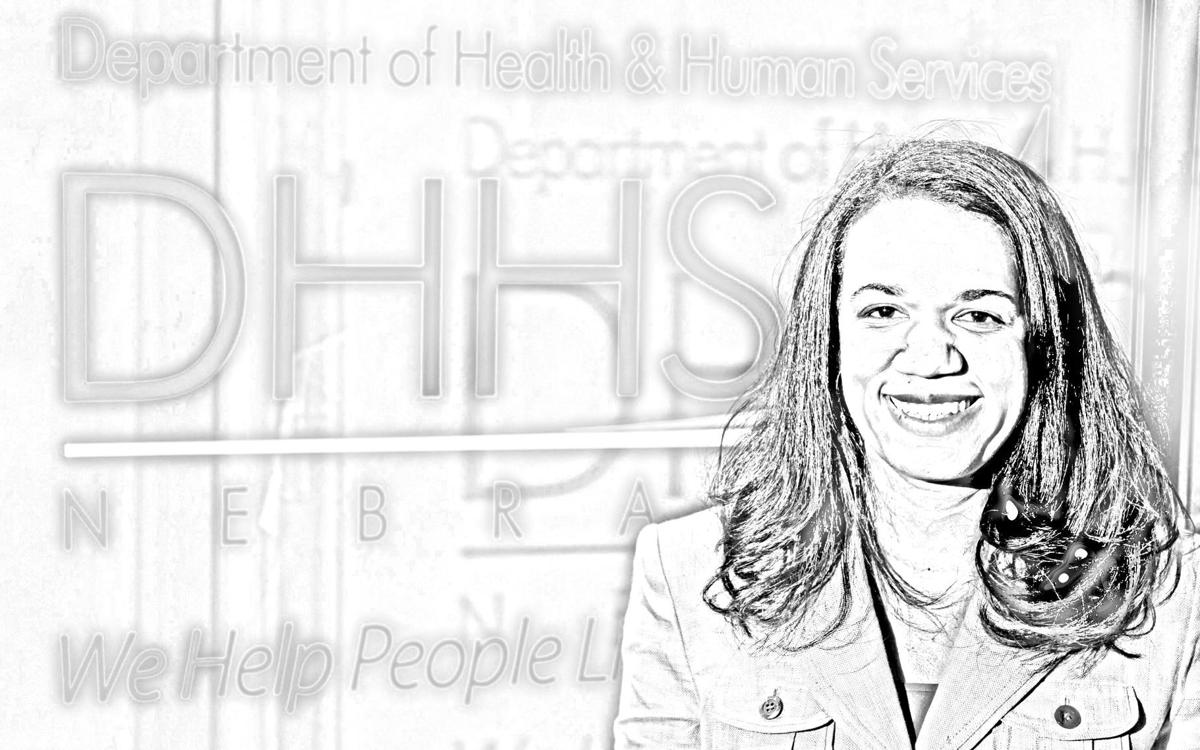 The leader of the state's largest agency, the Department of Health and Human Services, worked her last official days this past week in Nebraska.
As Chief Executive Officer Courtney Phillips leaves the state for a similar job in Texas, she counts among her accomplishments development of business plans for the department; more mental health services for children, youth and families; and improvements to the call center system for Nebraskans to access public benefits like food stamps and Medicaid.
But she also leaves behind an agency emptied of many longtime public employees who had worked their way up over 10 to 30 years to be managers or administrators. Over the past couple of years they have been fired, asked to resign or retire, or left, they said, to preserve their own mental health.
In interviews they described a harsh working environment and employees who were stressed about coming to work each day because of how they might be treated.
Many said they had worked successfully in the public sector, even being recognized or rewarded for their good performance, but felt managers were targeted by Phillips in the past couple of years for discipline or dismissal. 
In the summer of 2017, several key children and family services administrators were let go. A couple of veteran leaders were fired this spring. Two key directors at the Lincoln Regional Center were dismissed in June. And others resigned or retired over that time to get away from the agency. 
And among them was what many have called a tragedy — the firing of a respected attorney, Brad Gianakos, who committed suicide within two months of being abruptly escorted out of his nearly 20-year workplace. 
More than a dozen former HHS employees talked to the Journal Star about a toxic culture at the agency that included intense and uncomfortable meetings, destructive interactions, and what some described as workplace bullying that at least five said affected their health. Most of them did not want their names used because they feared retaliation or the effect on current jobs.
Stacey Werth-Sweeney is one of those called in "out of the blue" and fired in mid-June, along with Lincoln Regional Center medical director Dr. Natalie Baker, a psychiatrist who had been at the job only three months.
Dr. Jasung Kim was installed in Baker's place. His medical license had been reinstated in 2017 after being suspended in 2010 following charges he twice pursued sexual relationships with patients and once revealed confidential information.   
Three months later, Kim was no longer interim medical director at the Regional Center, and spokeswoman Julie Naughton said the department would not comment on personnel matters. Dr. Sanat Roy took his place, the third medical director since March.
Werth-Sweeney had worked for the state for 29 years, advancing to the facility operating officer at the Regional Center, a position she had held for 10 years. 
She had a history of working hard, being recognized for her leadership and helping the Regional Center maintain its accreditation, she said. When she was fired she was told the department was moving in a different direction. 
"I spent my career being a loyal and dedicated civil servant and to be discarded without any sense of appreciation to the job that I did, the relationships I had developed, is devastating," she said.
"It blows my mind. We are an agency that strives to take care of people and yet long-term employees are discarded without any sense of regard or decency." 
Five other administrators or managers told the Journal Star they were fired in a similar manner. At least four others were also abruptly dismissed. 
Most of them said they had hoped to serve the department and the state until their retirements but were dismissed with little reason given. They considered themselves dedicated public employees and had gotten good reviews for their work, they said. For the majority, their own supervisors weren't consulted on their firing.
Community partnerships compromised  
With the loss of key administrators in the Children and Family Services division, relationships with community partners have been compromised, said Lynn Ayers, executive director of the Child Advocacy Center.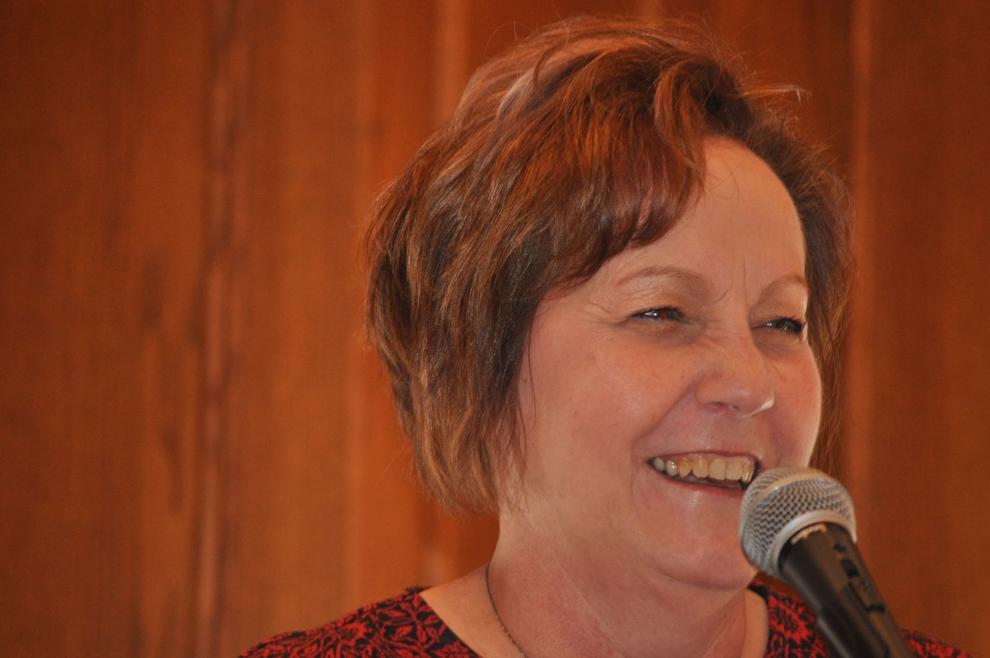 "As a community partner," Ayers said, "we don't have the relationships we once had based on trust and open communication. Decisions are being made without input from key partners, law enforcement and prosecutors. The child welfare system is bigger than NDHHS, and system buy-in is key."
The Legislature is tasked with providing oversight of state agencies such as HHS, but Omaha Sen. Sara Howard, a member of the Health and Human Services Committee, said she and other senators rarely get the opportunity to talk to HHS employees openly. Workers who have called her have said they don't want anyone to know they've talked to her.
'Scared to come to work'
Heather Krieger, who managed an HHS infectious disease team and had worked with the department more than 20 years, said she finally "gave up the fight and left the agency" because of difficult relationships. 
"In all of my years here, I have never been in an environment like this," Krieger said. "I've just never seen people literally scared to come to work, because you don't know if today is going to be your day."
Matt Clough, who was the chief operating officer under former CEO Kerry Winterer, and then under Phillips for six months in 2015, said he was also told the department was going in a different direction and he wouldn't be needed. He was allowed about 90 minutes to gather his things and say goodbye under the watchful eye of human resources staff, he said. 
It's a constant theme among those he talks to still in the department that Phillips is hard to work with, he said. 
A lot of good people work at HHS, Clough said, and even with such difficult and unsavory tasks as cutting the budget, they roll up their sleeves and make it happen.
As of December 2017, 5,086 people worked at the department, according to the 2018 State of Nebraska Personnel Almanac. From December 2015 to the same month in 2017, the number of total HHS positions was down by 461, some by attrition and retirement and the result of a hiring freeze. The number of permanent full-time equivalent positions was down 372.
Looking at all state agencies, the state was down 761 workers in two years, showing that HHS took the biggest hit.
'She was a great leader'
In an interview with the Journal Star 10 days before she was to leave, Phillips said her mission from the time she arrived in April 2015 was to transform the department, "improving the lives that we've been tasked to serve." 
"And I think that's what we've been putting in place, year after year," Phillips said. "I have not strayed from that and will continue to do that. And I hope that continues with the next person who sits in this role."
What comes with transformation are changes to the system, programs, policies and personnel, she said. 
Phillips has been credited by Gov. Pete Ricketts with leading the improvement of several areas of the department that had been struggling.
The public benefits call center, ACCESSNebraska, was considered close to a failure by the end of 2014 by some senators who said it was underfunded, had serious glitches and was in need of a serious overhaul. 
Under Phillips, customer service improved, and long call wait times were reduced substantially, she said. 
Children and Family Services Director Matt Wallen, formerly Phillips' chief of staff, said caseloads of specialists in Children and Family Services have decreased. And turnover has gone from 32 percent in the 12 months between July 2016 to June 30, 2017, to 19 percent in the six months between July 2017 to Jan. 1 of this year.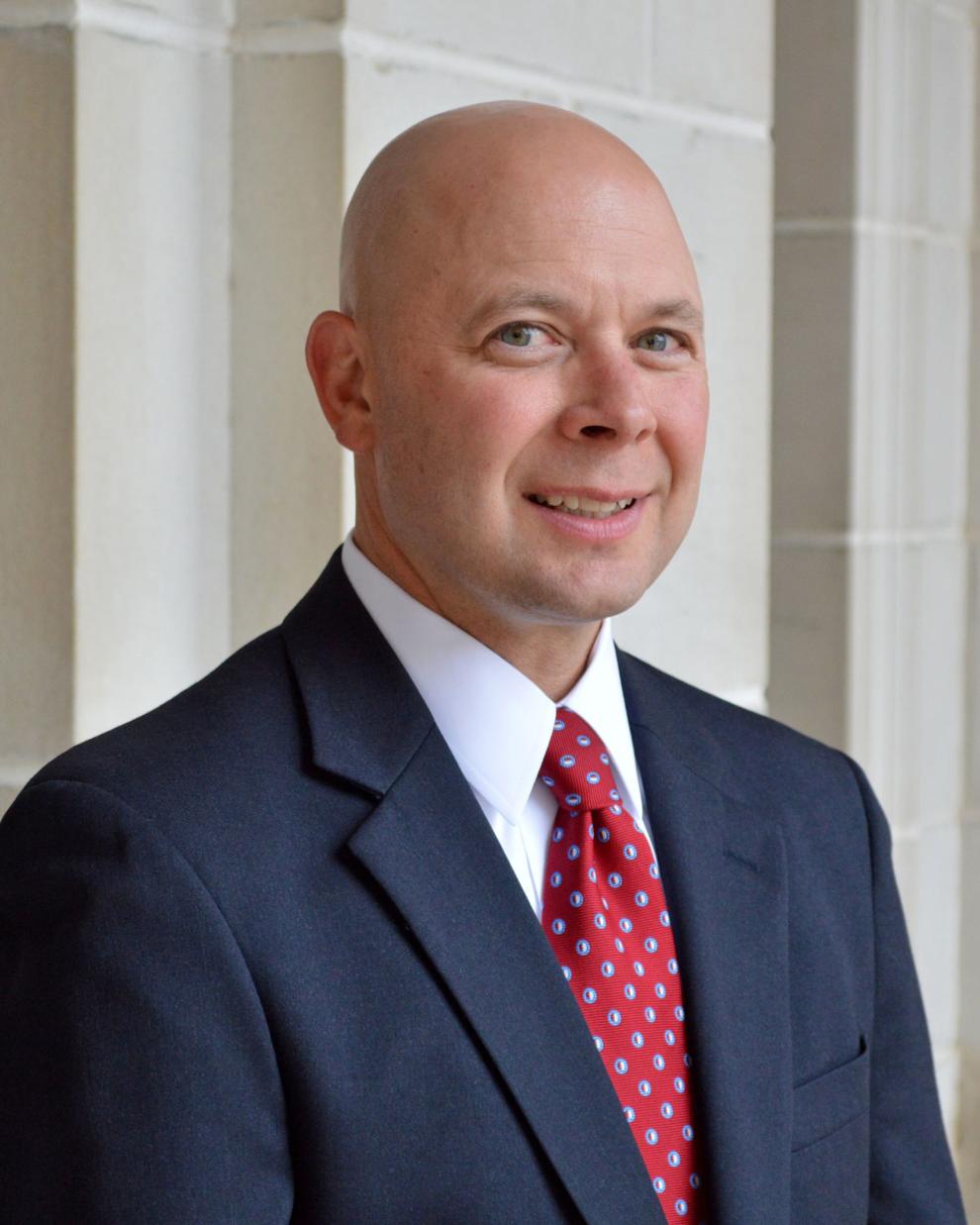 Wallen said HHS is a supportive and transparent environment, and Phillips has set that tone. Every summer she did a statewide tour, hitting as many remote HHS offices as she could to find out what it was like to be a worker in the field. 
"She really challenged us every day to do the best we could," he said. "She was a great leader." 
Phillips took pride in developing business plans for the department, beginning in 2016. Initiatives within the most recent plan included keeping families together in the child welfare system, Medicaid long-term care redesign and prescription drug overdose prevention.
Phillips said she has had an open-door policy for those who work at HHS.
"I think we have made strides in terms of improving our culture," she said. "People feel comfortable sharing their ideas, sharing information and feeling a part of the team."
Lisa Taylor-Jones, Phillips' chief of staff and formerly her human resources director, explained Phillips' leadership style: While approachability was key, it was not as important as the impact of the changes she made and how she involved front-line team members in getting to those changes, with focus groups, dialogues and asking their opinions.
Not everybody was on board with that, she said, and some elected on their own not to continue with the department.
"If you're an individual used to a dictatorial or autocratic style where it's top down, that's not how we ran it under Courtney Phillips' leadership," Taylor-Jones said. "I think that was a change for HHS. And I will say in (human resources) I think it was a change that took some getting used to."
Phillips and her leaders wanted managers and administrators to set what she called "stretch goals," beyond what could be easily accomplished. 
"We don't want to lob softballs," she said. 
Phillips expected managers to come up with goals that would have impact, and then use their expertise to lead the process of accomplishing those goals, she said. 
Taylor-Jones said she did not observe Phillips losing her temper, as some described, but she was direct with people.
"If you were not meeting the mark, she's not going to shy away from talking to you about it," she said. "I did not see her be temperamental about it. ... If you're a person that struggles with being held accountable, this probably wasn't the environment for you."
Phillips starts Friday at a similar but bigger job in Texas: executive commissioner for the Texas Health and Human Services Commission. She will oversee an agency with 60,000 employees and a nearly $80 billion two-year budget.
Ricketts has announced he has hired a search firm to find another "transformative leader" such as Phillips to take her place.