For months in 2017, On Point Technology prepared to answer the Nebraska Department of Labor's call to upgrade the state's aging and outdated unemployment insurance systems.
Custom-built in an old programming language, Nebraska's unemployment insurance systems were clunky, "impossible to maintain properly," and incapable of integrating with the state's workforce development offerings, said Labor Commissioner John Albin.
As architect of nearly half the state unemployment insurance systems in the U.S., On Point arranged two demonstrations of its flagship product for Nebraska officials and later confirmed its Oak Brook, Illinois, mailing address to the state's Labor Department as a request for proposal was being finalized.
But after a successful set of demonstrations, and the conversation about where to send the RFP, the Labor Department fell silent.
By August, On Point had still not received an RFP, the company's attorney explained in a letter to Albin and Doug Wilken, then-interim administrator of the state Department of Administrative Services' purchasing division, despite a positive response to the demonstrations of its software.
It was only then that state officials "finally informed On Point that NDOL had canceled the planned RFP," On Point wrote, awarding the $34.7 million contract to a competitor, Geographic Solutions Inc., without going through the state's competitive bidding process.
The contract was signed by Bo Botelho, materiel administrator of the Department of Administrative Services at the time, on June 15, one day after On Point had confirmed its mailing address with the Labor Department.
On Point contested the no-bid contract awarded to Geographic Solutions, alleging it violated state statute and procurement policy while undermining "the fundamental principles of any accountable public procurement system."
In the protest letter to Albin and Wilken, Scott Schipma, an attorney for On Point, said Nebraska state law only allows "the use of sole source or 'no-bid' contracts to circumstances where there is clearly only one practicable source to provide the service in question."
Schipma also wrote the Labor Department had violated federal procurement law in not bidding the project funded through federal tax dollars.
Other companies in addition to On Point hoped to bid for the chance to build unemployment insurance systems for Nebraska, including the Minnesota-based Sagitec Solutions, and Fast Enterprises, a Colorado company, both of whom have decades of expertise in the field.
The state rejected On Point's protest in an Aug. 28, 2017, letter, however, saying protests were only acceptable from companies that have submitted unsuccessful bids.
"As this contract was not bid we cannot accept your letter as a valid protest," Wilken responded to Schipma.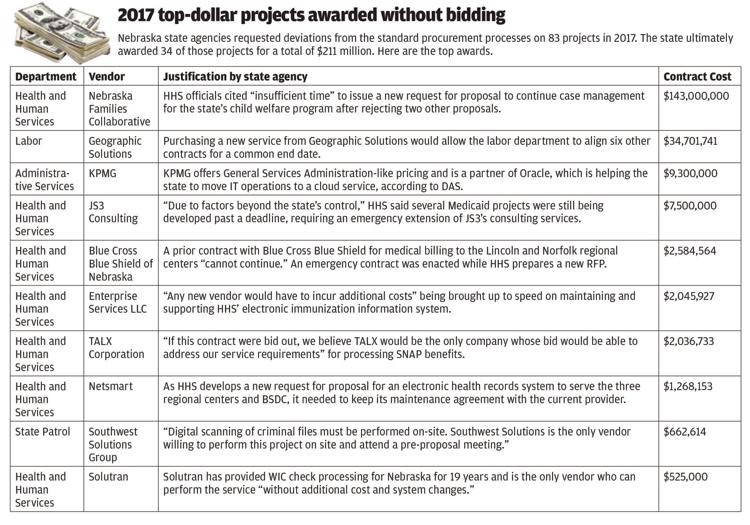 History with Geographic Solutions
Nebraska has entered into several sole source contracts with Geographic Solutions after the Florida company first won the bid to develop the state's NEworks labor exchange and labor market system in 2010.
After that first contract, Nebraska added Geographic Solutions' mobile application, its Spanish-language version and three other software products, each time through a deviation of the standard bidding process.
Albin said once Geographic Solutions proved itself with NEworks, it made sense to continue expanding its Virtual OneStop system by adding more modules to it.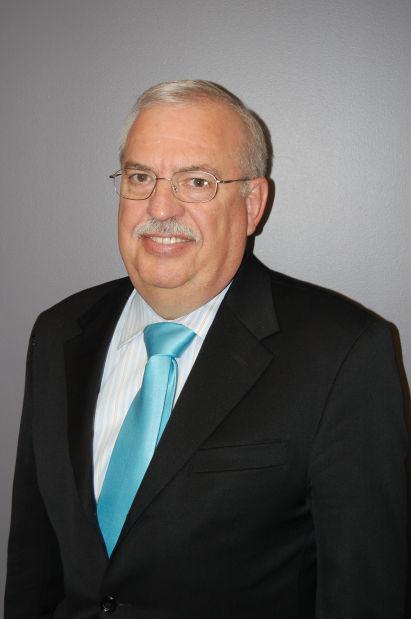 If you owned a Chevrolet, you wouldn't modify it with Ford parts, Albin said.
"It is pretty much the same way with software systems," he said. "Once you have bought a proprietary software system, you are pretty much committed to using that vendor's product and enhancements unless and until you replace it with a new system."
Labor Department officials began identifying the requirements for a new unemployment insurance tax and benefits system in late 2016 and early 2017 as they prepared an RFP, working with state purchasing officials as well as IT specialists on determining the state's needs.
But when they sought permission to contract with Geographic Solutions in January 2017, Brenda Pape, the state procurement manager, told the Labor Department it needed to competitively bid the project.
"It would be impossible to defend a sole source," Pape wrote in a Jan. 27, 2017, email to several Labor Department staff members. "We would have other vendors who would come forward to say they could have done the same thing at a lesser cost."
Paul Toomey, the president and founder of Geographic Solutions, described the Virtual OneStop system as a complete system bridging the two primary missions of most labor departments.
"Our integrated system is kind of a revolutionary concept," he said. "The (unemployment insurance) is simply a module of the workforce system."
Albin said the Labor Department had not effectively communicated that point, as well as the complexities of the state's system, to procurement officials before the January 2017 response.
The department sought the input of Ed Toner, the state's chief information officer, who had overseen the migration of the state's NEworks system off of state-run computer servers to a server hosted by Geographic Solutions in 2014.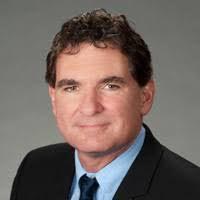 Toner, a former IT executive at TD Ameritrade and First Data in Omaha, said in a sworn affidavit responding to On Point's protest that he backed the Labor Department's plan for a sole source contract with Geographic Solutions to unlock the full potential of the system.
Issues are more challenging to identify when systems are spread across multiple vendors, Toner wrote, while testing for bugs is more difficult and deadlines are tougher to meet when the state is required to work with multiple companies on a project.
"When first approached by NDOL regarding a new unemployment system, it was my recommendation to do a sole source contract with GSI in order to have one platform," Toner said. "There were simply too many platforms already involved in this instance to conduct a fair bid process that would result in a cost savings for the State of Nebraska."
Packaging all six independent contracts the Labor Department has with Geographic Solutions into one would also allow the state to seek proposals to replace the whole system in the future if necessary, Albin said.
The new consolidated contract expires June 30, 2023.
Tech companies critical
The vendors hoping to work with Nebraska in modernizing its unemployment insurance system said concerns that competing companies would not be able to work together while protecting their intellectual property are unfounded.
On Point, for example, had integrated its unemployment insurance system with the Virtual OneStop system built by Geographic Solutions for the District of Columbia, Schipma wrote in On Point's protest letter.
Sagitec Solutions has built unemployment insurance systems that work with Geographic Solutions' workforce modules in four states, according to David Minkkinen, a partner at the company.
Plus, state officials did not raise any concerns when they met with On Point months before deciding to pursue a sole source contract with Geographic Solutions.
"At no time during the February or March demonstrations" of On Point's unemployment insurance system, Schipma wrote, did "Commissioner Albin or anyone else raise questions or concerns regarding the integration of these On Point solutions with other IT application modules."
On Point CEO Tom Luparello said in a phone interview that Geographic Solutions is best known for its workforce development products used in 25 states and territories. That "commercial off the shelf" software is largely uniform, and features minimal customization options based upon a state's preferences, he said.
Unemployment insurance systems, in contrast, are largely custom-built to comply with both federal guidelines as well as state laws, which dictate how the workers who lose their jobs can collect benefits from the state's unemployment trust fund.
"They all end up being very custom for the state's purposes," Luparello said, "and they have an extremely long life span, historically. Supporting them is very much a niche thing."
Toomey said the off-the-shelf Geographic Solutions system is capable of matching the customization of other vendors, "not just to their laws but to their interpretation of unemployment," he said.
As part of its contract with Nebraska, Geographic Solutions has pledged to update and enhance the system based upon changes to state and federal law, keeping it "evergreen."
But in its protest letter, On Point said Geographic Solutions has struggled with its first few forays into the unemployment insurance market.
In Louisiana, the rollout of the Geographic Solutions Unemployment System — contracted as a sole source provider for that state in 2010 similar to how Nebraska acquired the system — was behind schedule and marked by payment errors, according to a state audit.
When it went live in 2016, information from Louisiana's old system was not properly integrated into the new Geographic Solutions-built Helping Individuals Reach Employment, or HiRE system, immediately resulting in claimants being overpaid or underpaid, and leaving the state unable to correct the errors, the state auditor found.
Similarly, the second system built by Geographic Solutions for Tennessee was implemented "in the face of known deficiencies, including unresolved testing errors, insufficient verification of the data conversion process, and inadequate training of staff," according to an audit.
Toomey said Geographic Solutions has fixed both problems, and about 150 employees are working on Nebraska's unemployment insurance system. It's on track for deployment in early 2019.
Albin said the Labor Department will rigorously test the new system to ensure it's ready before going live. He holds the ultimate "go, or no go" authority on the project.
"I'd rather suffer a little bit of embarrassment being late than a lot of embarrassment in a failure," he said in an interview earlier this year.
Several companies, including On Point and Sagitec, said they presented the problems associated with Geographic Solutions systems to Nebraska officials in an effort to get the state to reconsider its decision to pursue a sole source contract.
But Minkkinen, of Sagitec, said they were largely ignored.
Wilken later told On Point the state was confident in its decision to award a sole source contract for the project.
"Based on the information provided to us, it was found the justification provided to us by the Department of Labor met with the requirements for an exception and was in the best interests of the State of Nebraska," Wilken wrote.
Deviations 'the exception'
Nebraska state agencies are required to competitively bid all contracts in excess of $50,000 according to state law, although there are exceptions.
Services or goods that can only be obtained by a single source, emergency contracts or certain contracts already in place with the General Services Administration can be obtained by agencies that submit deviation requests to the standard bidding process.
State agencies can also latch onto contracts bid by other states, or with a cooperative purchasing organization acting on behalf of a group of states, without needing to bid for that project.
Deviation requests submitted by state agencies must go before the director of the Department of Administrative Services along with a copy of the proposed contract and a written justification for review before they can be approved.
David Zwart, the current Department of Administrative Services materiel administrator, said the number of deviations requested and actually granted represents a small portion "in a year of literally thousands of contracts and tens of thousands of individual purchases by the state."
According to records provided to the Journal Star, 83 deviation requests were submitted by Nebraska state agencies in 2017, totaling $297 million in requested state and federal tax dollars for no-bid contracts.
The Administrative Services Department signed off on at least 34 of those requests, based upon contracts available on the department's website, awarding nearly $211 million in deviation requests in the last calendar year.
Most of that figure comes from a single contract: A two-year, $143 million agreement between the state Department of Health and Human Services and the Nebraska Families Collaborative to continue managing child welfare cases in Douglas and Sarpy counties.
The collaborative, now called PromiseShip, was awarded a new contract in 2017 after the state rejected two other bids, as well as a protest by Magellan Choices for Families, one of the losing bidders, to take over case management. The Department of Health and Human Services justified its deviation request by saying there was "insufficient time to issue a new RFP."
Other states employ similar procedures allowing state agencies to deviate from the standard bidding process, although the rate at which no-bid contracts are awarded varies greatly.
Iowa state agencies submitted a total of nine sole source purchasing requests in the 2016-17 fiscal year, according to a spokeswoman for the Iowa Department of Administrative Services.
The Hawkeye state requires sole source justifications for the purchase of goods costing more than $1,500, the purchase of services totaling more than $5,000 and for purchases from small businesses greater than $10,000.
In South Dakota, only six sole source purchases requested by state agencies were authorized in calendar year 2017, according to Steven Berg, director of the Office of Procurement Management.
But in Kansas, which requires justifications for sole source purchase requests above $100,000, state officials approved 180 in 2017, said John Milburn, the director of legislative and public affairs in the Kansas Department of Administration.
Wilken said a good number of Nebraska's deviation requests come from state agencies that have had difficulties bidding projects, or need to respond to emergencies by contracting with a new vendor.
"Deviations really are the exception," he said. "They are put in place because, sometimes, it's in the best interests of the state to get what it needs other than through an RFP."
Adding insult to injury
Those shut out of bidding for the state's business when agencies pursue a no-bid contract say Nebraska's procurement rules add insult to injury, however.
Companies, particularly large technology firms, say Nebraska's procurement statutes offer little to no recourse if a state agency chooses not to ask for bids, or if the contract is awarded to "an irresponsible or corrupt vendor."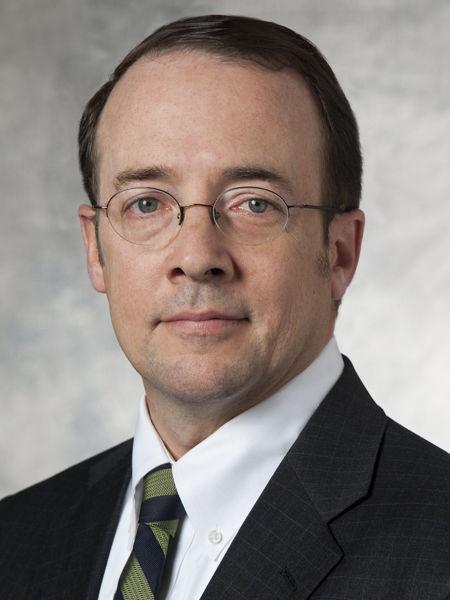 Thomas Kenny, a partner at Kutak Rock law firm in Omaha, said Nebraska is one of a minority of states that do not allow companies to ask a judge to review the bidding process.
"When you have a flawed process like this, it really discourages companies from wanting to do business in Nebraska," said Kenny, who has litigated and written on the topic. "Unlike most states, we have not been willing to allow large contract awards to be reviewed either by an administrative law judge or a judge appointed by the governor."
Nebraska has already suffered because of its lack of protest review, Kenny said. In 2007, the state awarded a $50 million annual contract to a small Arizona company to run its Medicaid Management Information Systems.
Two years later, after Kerry Winterer became CEO of the Department of Health and Human Services, he determined the company could not perform the work for the state it said it could, and he terminated the contract, but not before $7 million in taxpayer money had been spent.
Allowing companies that have unsuccessfully bid a project to seek a judicial review of the contract could have prevented the state from granting the award to an unqualified company, Winterer told state lawmakers.
It would also protect the state in contracts as large as $1 billion per year, Kenny said, like the contract signed between HHS and its providers for Nebraska's Heritage Health program.
In both cases, as well as with On Point, the Department of Administrative Services rejected the protests of the unsuccessful companies and pointed to the state's lack of judicial review of these cases, Kenny said.
State Sen. Paul Schumacher of Columbus introduced a bill (LB814) in January that would have required the Administrative Services Department to write new rules allowing for a judicial review of the bidding process.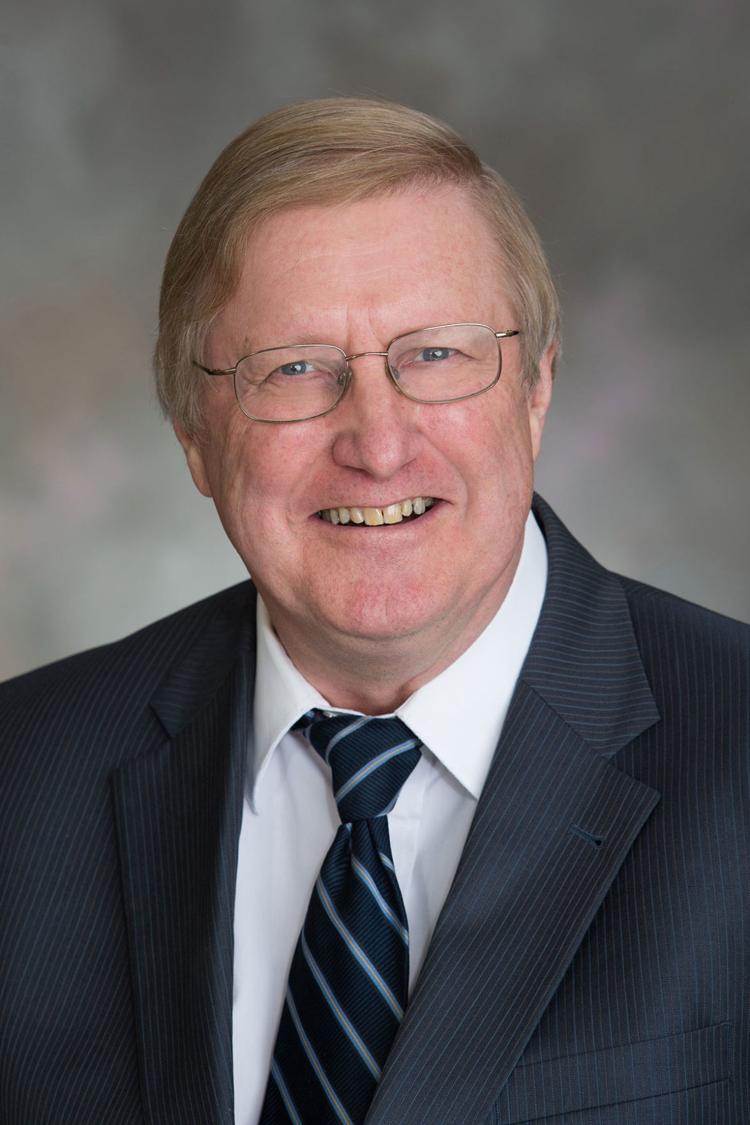 "Right now, there is a lot of discretion and room for arbitrary action by the administration, by the executive," Schumacher said in a recent phone interview. "There is really no way to appeal that's effective, other than going to meet with the administrator that's made the decision and trying to convince them that they're wrong."
LB814 was supported by former U.S. Sen. David Karnes, who testified on behalf of the IT Alliance for Public Sector, as well as Winterer, who said judicial review would satisfy private companies seeking to work with the state while also protecting state agencies from mishaps like he experienced in 2007.
Wilken testified against LB814 on behalf of the Administrative Services Department, arguing judicial review of the procurement process could add weeks or months — even years — to the execution of a contract for the state.
Schumacher's bill stalled in the Legislature's Government, Military and Veterans Affairs Committee, but Omaha Sen. Justin Wayne, an attorney who files bid protests on behalf of companies, plans to introduce a similar measure next year as part of a suite of what he called business-friendly legislation.
"Nebraska is often times not large enough to have fierce competition for some of its services," Schumacher said. "And if the state has got a reputation as Nebraska is apparently getting, we are losing out on some really good bids from some really good companies."