About 400 people, many of them women, rallied for reproductive rights in the state Capitol Rotunda on Tuesday. 
The rally was raucous and reminiscent of similar women's rallies held since 2017, and was one of many rallies held across the country over the noon hour.
The "National Day of Action to Stop the Bans" was prompted by legislation signed in Alabama that banned abortion as early as at six weeks, before many women know they are pregnant, a law that could punish doctors who perform abortions with life in prison. The Alabama ban does not exempt women who become pregnant because of rape and incest. 
Eight states passed abortion restrictions this year aimed at challenging the constitutionality of Roe v. Wade, a decision that legalized abortion nationwide. CNN reported Tuesday that a federal judge in Mississippi expressed skepticism about a state law there that bans abortion at six weeks and later, sending a signal that attempts to pass near-total bans on abortion might not easily withstand judicial scrutiny.
The rally in Lincoln came on the day the Legislature was scheduled for second-round debate on a bill (LB209) that would have doctors direct women who are starting a medication abortion to a state Department of Health and Human Services website to find immediate medical assistance if they change their minds after taking that first drug, mifepristone.
Some Nebraska senators say they are considering a bill next session that would restrict abortion if a fetal heartbeat can be detected, at about six to eight weeks. 
At Tuesday's rally, signs reading "Dissent is patriotic," "I've heard enough from old white men," "Keep your rosaries off my ovaries" and "Think outside my box" were but a few of the messages participants wanted to convey. 
Sandra Ferrucci's sign, "Reject the elephant in the womb," was meant to tell politicians it is important for women to retain control over their bodies, she said. She came from Omaha to express her opinion at the rally. 
A number of state senators were at the rally, sponsored by Planned Parenthood and the ACLU of Nebraska, including Sens. Ernie Chambers, who got the loudest and longest cheers, Megan Hunt, Patty Pansing Brooks, Adam Morfeld, John McCollister and Machaela Cavanaugh.
Hunt, of Omaha, said politicians in a number of states have stopped pretending abortion restrictions are best for women, that it is about their health or informing them. 
"We know that the goal of these politicians is to end access to abortion. They're not even hiding it anymore," she said. 
Former Omaha Sen. Brenda Council said the numerous assaults on reproductive justice that are occurring in the United States today "have ranged from the sublime to the ridiculous. Some of them have actually been despicable." 
Nebraskans need to wake up to attempts to deprive women of their reproductive rights, she said. Gov. Pete Ricketts has said he supported the bills passed in Alabama and Georgia, and pro-life Nebraskans would continue to look for pro-life legislation to pass here in the state.
You have free articles remaining.
Keep reading for FREE!
Enjoy more articles by signing up or logging in. No credit card required.
"Nebraskans don't need any more assaults on basic human rights," Council said. "We must be louder than those who would try to silence us. We must be stronger than those who attempt to deny us of our reproductive rights."
Pansing Brooks, of Lincoln, told the group she is tired of being saved from herself and being told what is right for her. 
"My faith tells me to protect the immigrants, the prisoners, the poor, the widows, the sick people," she said. 
But Medicaid expansion, prison reform, juvenile justice and earned income tax legislation meet all sorts of barriers, she said. 
Chambers gave a rousing speech, throwing credit to the people at the rally who were just not sitting back waiting for somebody else to do something. 
"This building, because of the wrongful kind of legislation that has been put out of here for years, can be considered the beast," he said. "Today you are in the belly of the beast, and you should give it indigestion." 
Banging on the podium, he said: "What you have got to do now is carry this to the polls; the only thing politicians understand is voting. ... You ought to start a registration drive. Get people on the registration rolls. Then you have got to vote. If you don't vote, this today is in vain." 
Ending the rally, ACLU of Nebraska Executive Director Danielle Conrad told members of the group they need to organize, strategize, share stories, speak out and carry on the effort to protect access and challenge the abortion bans. 
"Because, rest assured, Nebraskans and Americans will never go back," she said. 
At least several abortion opponents also showed up with signs.
Mike Davis of Lincoln said conception takes two people, and the choice a woman has is to have sex or not.  
Ricketts said for generations, being pro-life has been nonpartisan in Nebraska and he will continue to work with senators to help protect unborn children, mothers, and the most vulnerable Nebraskans.
Reproductive freedom rally, 5.21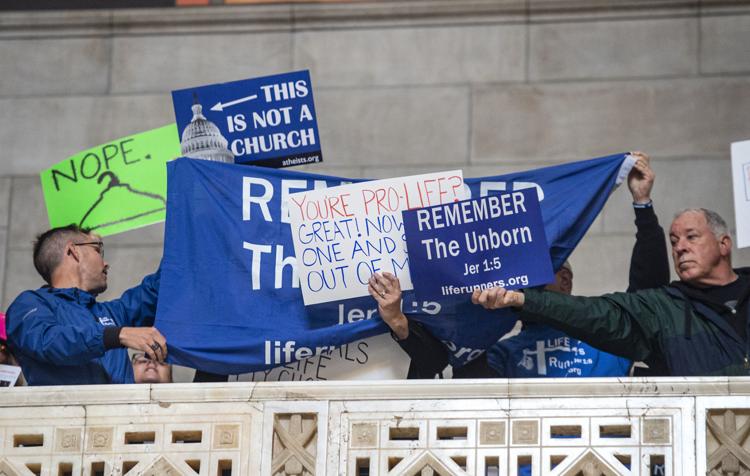 Reproductive freedom rally, 5.21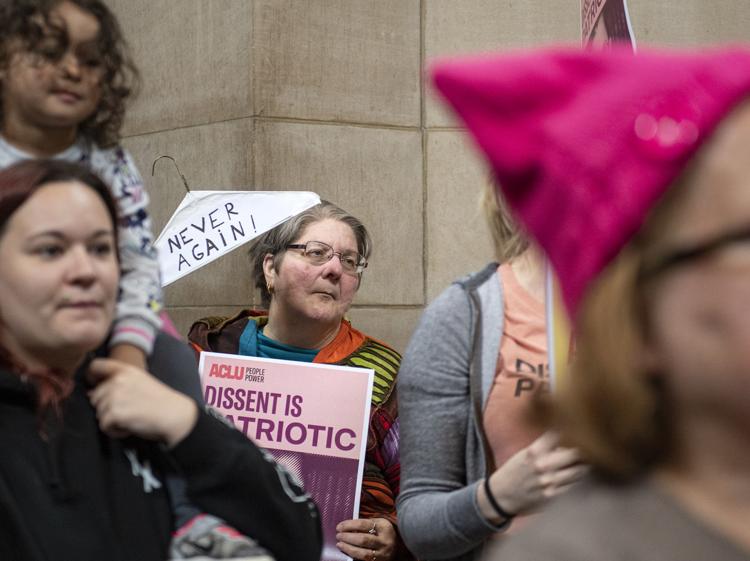 Reproductive freedom rally, 5.21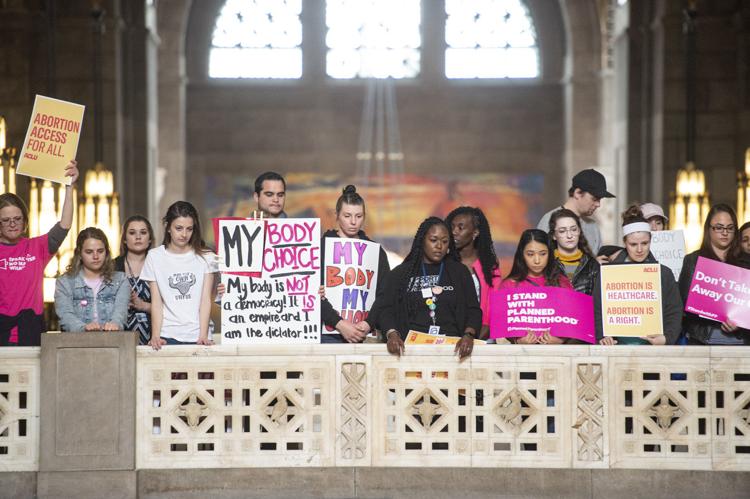 Reproductive freedom rally, 5.21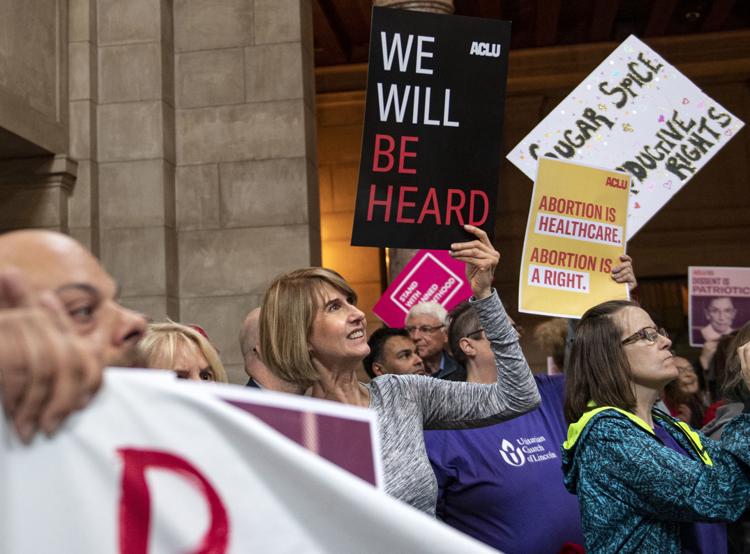 Reproductive freedom rally, 5.21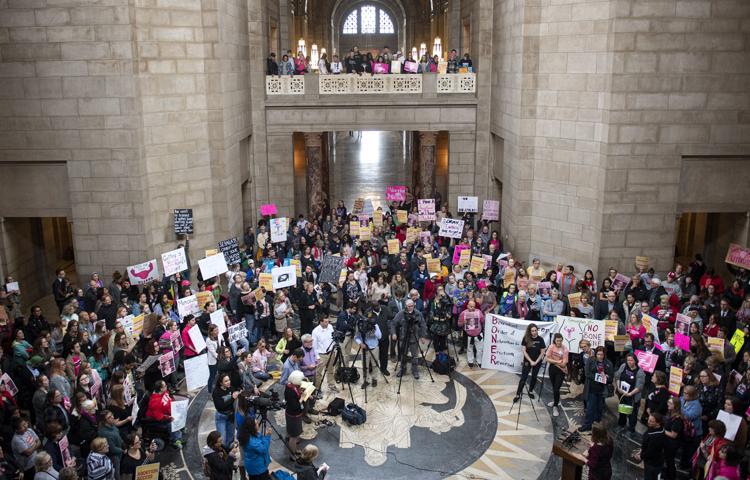 Reproductive freedom rally, 5.21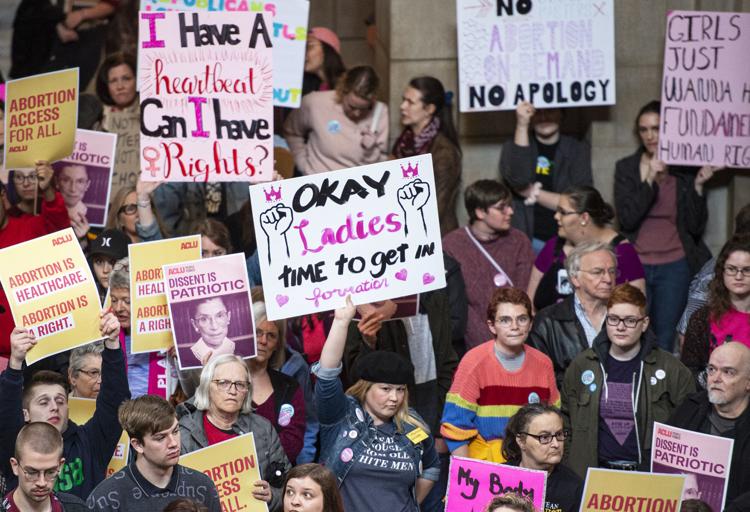 Reproductive freedom rally, 5.21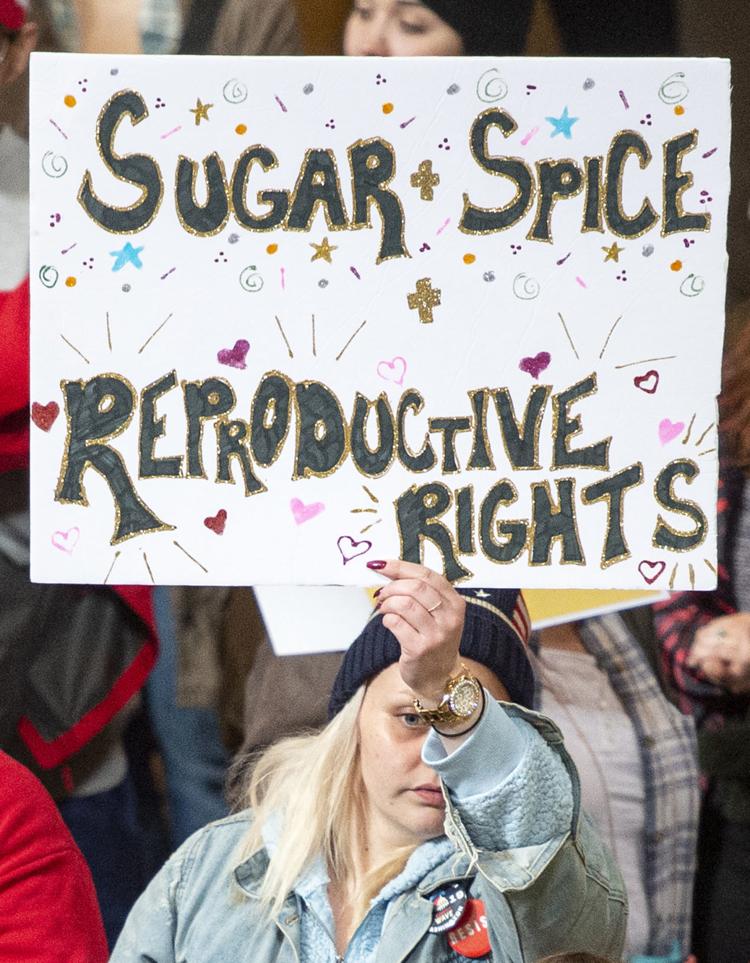 Reproductive freedom rally, 5.21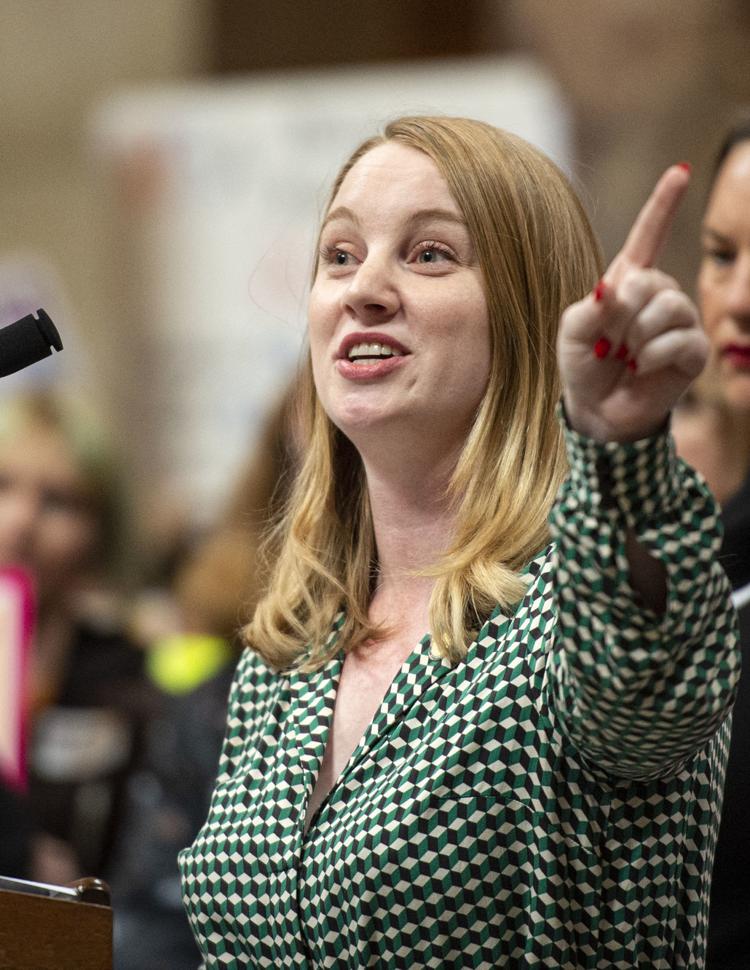 Reproductive freedom rally, 5.21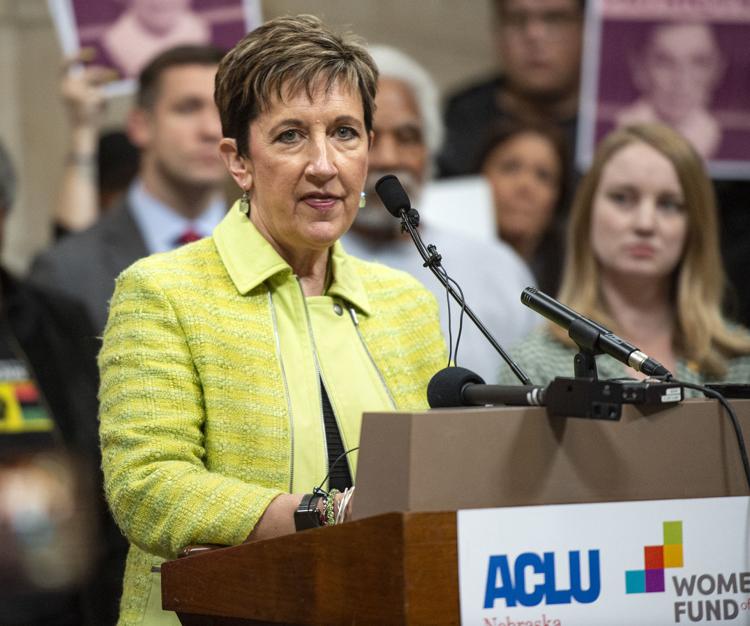 Reproductive freedom rally, 5.21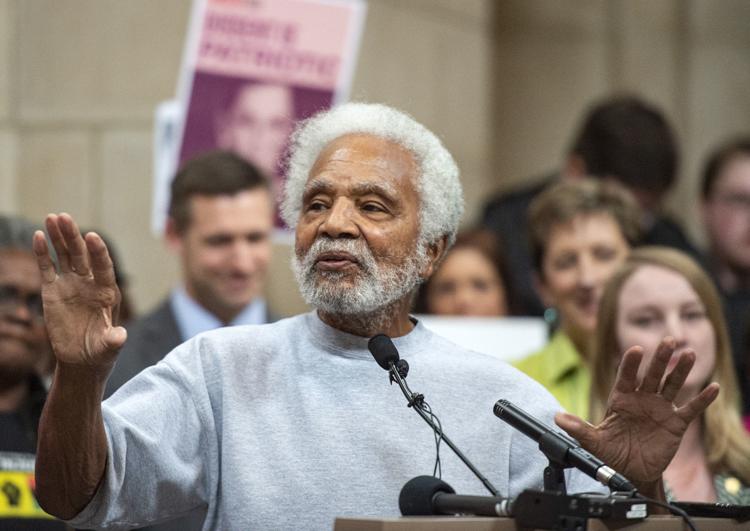 Reproductive freedom rally, 5.21