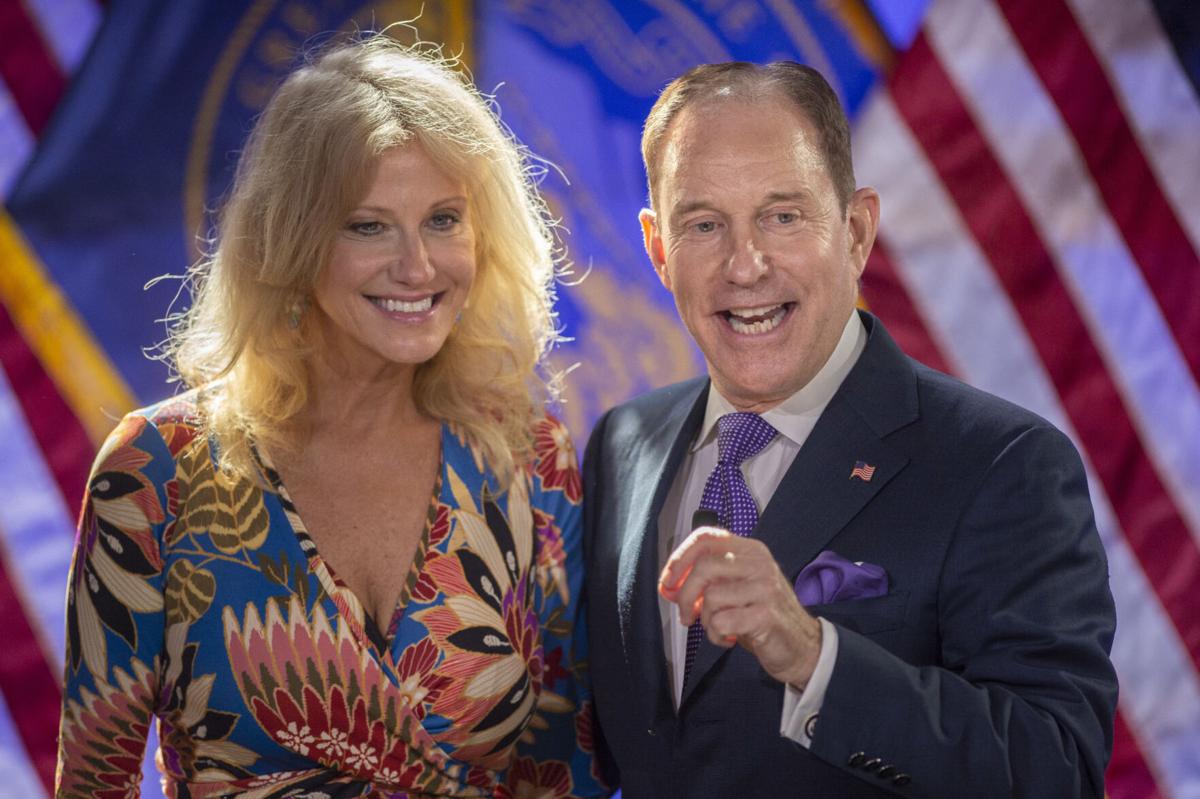 After a statewide tour that took him into 14 communities, Charles Herbster is preparing to deliver a message that he is the right gubernatorial candidate to lead the way to fundamental tax and school funding reform.
"These systems were built in the 1960s and neither totally fits the needs of the state today," Herbster said during an interview in Lincoln on Thursday following an opening campaign blitz that stretched from Omaha to Scottsbluff.
"That's the greatest challenge," he said. "And people are trying to put a Band-Aid on it.
"I say let's lay everything on the table and decide we're going to sit here together and figure out a total new and revised system for education and taxes."
Nebraska needs to develop a plan for raising state revenue and funding local schools that is more equitable and fair for all Nebraskans, he said, while "making sure the state is much more attractive to keep young people here."
No, Herbster said, he has not asked former President Donald Trump for his endorsement — and he won't do that even though he obviously would greatly welcome it.
Herbster has been closely associated with the former president, serving as an agricultural adviser and an invited participant in White House and Trump social events, including Christmas parties, election night gatherings and events at Mar-a-Lago in Palm Beach, Florida.
He was at Trump Tower in 2015 when the former president rode down the escalator into the history books and four seats away from Rush Limbaugh in the gallery when Trump looked up and awarded Limbaugh the Presidential Medal of Freedom during his 2020 State of the Union address to a joint session of Congress.
Herbster also was at the rally that Trump addressed Jan. 6 in Washington prior to the storming of the U.S. Capitol by hundreds of its participants.
"I was sick," he said. "I am absolutely against any type of violence."
Despite his long association with Trump — which he says actually extends back 16 years — Herbster said: "I will never ask him for an endorsement. He will make that decision."
Kellyanne Conway, a close Trump confidante who served as senior counselor to the former president, joined Herbster when he launched his campaign in Fremont on Monday.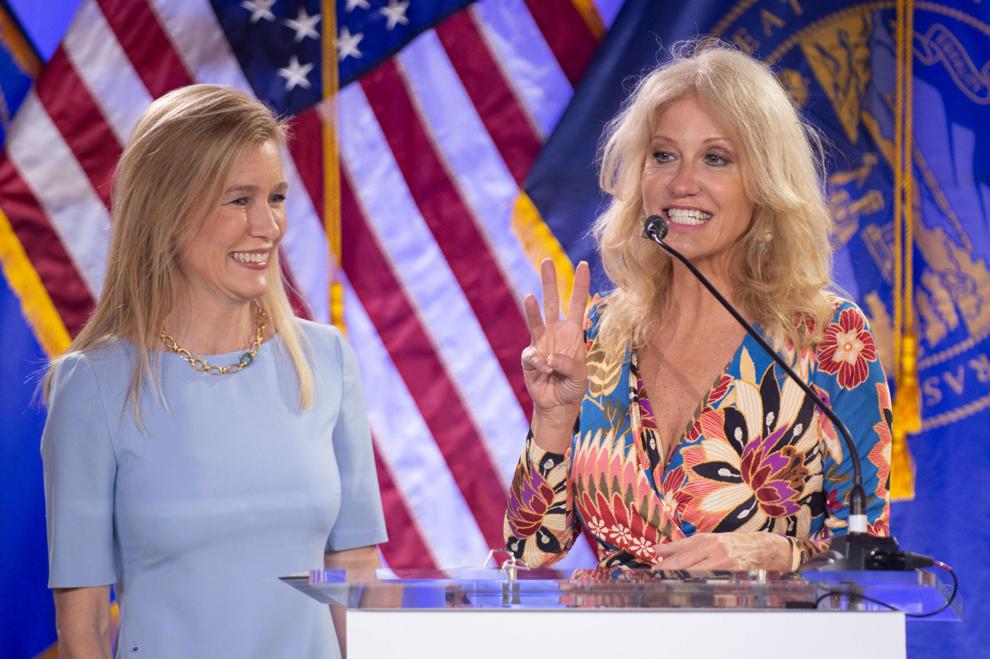 If there is an endorsement, Herbster said, yes, presumably there could be a fundraising event or even an opportunity to "take him, my friend, across the state."
And that potentially could impact the dynamics of this GOP gubernatorial contest that is underway more than a year before the 2022 primary election.
Aware that a number of key figures in the Nebraska Republican Party, including close associates of Gov. Pete Ricketts, already are lining up in support of GOP gubernatorial candidate Jim Pillen of Columbus, Herbster said: "I think the state party needs to be fair and equitable toward every Republican candidate."
Herbster already has chosen a lieutenant governor running mate with deep party ties: Theresa Thibodeau of Omaha, former Douglas County GOP chairwoman and a former state senator appointed by Ricketts.
The governor has signaled that he expects to endorse a gubernatorial candidate later. Jessica Flanagain, who managed Ricketts' successful 2018 reelection campaign, is general consultant to the Pillen campaign.
Herbster said he believes that no one is better prepared to "bring the state together" than he is after a career in agriculture and business that has thrived on sales and communication skills.
Herbster operates Herbster Angus Farms in Falls City and is the owner and CEO of Conklin, an agriculture and manufacturing distribution company based in Kansas City, Missouri.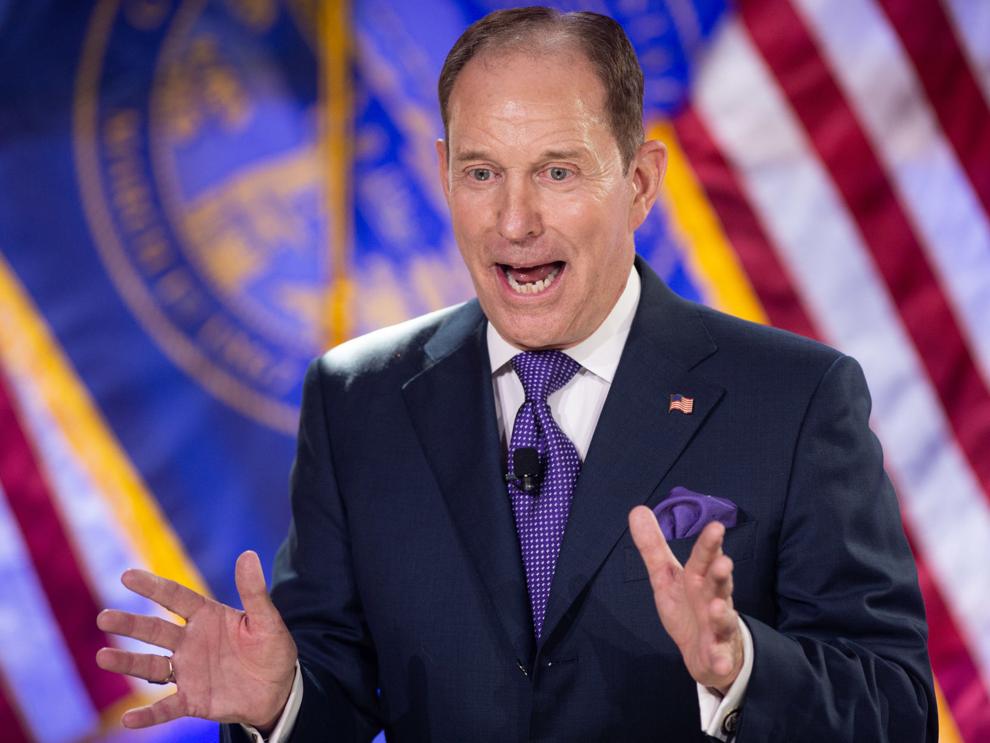 "There's still an issue between the eastern and western sides of the state," he said, and a need to bring the state together.
Herbster describes himself as a born-again Christian and says he is "absolutely in the corner for school choice."
And he said he is prepared for the campaign shots that he knows are coming.
"I was not able to pay property taxes on time for three years while I was trying to make payroll," he said. "The only one I was hurting was me. I paid a very hefty late fine and 14% interest."
There are some speeding tickets, Herbster said, and there will be ongoing accusations that he actually lives in Kansas City.
"I have never lived in Kansas City, although I have a potential second home there that is used as a guest office for people who sometimes come and stay," Herbster said.
"I'm waiting for all the stuff that's going to come," he said, but his approach will be to "just outwork everybody" and to listen.
"When I'm out west, I hear people saying that the people in Lincoln just aren't listening," Herbster said.
"They know they can't get exactly what they want, but they want to feel that somebody's listening."
Watch Now: Voter's Guide for the Lincoln city general election on May 4
The Lincoln Journal Star posed questions for candidates on the May 4 general election ballot. Read the responses and watch the videos from Lincoln City Council, Lincoln Board of Education and Lincoln Airport Authority candidates.
Learn about the six at-large Lincoln City Council candidates' positions on the issues before voting in the May 4 general election.
Learn about the candidates' positions on the issues before voting in the May 4 general election. 
Learn about the candidates' positions on the issues before voting. Two will be elected in the May 4 general election.