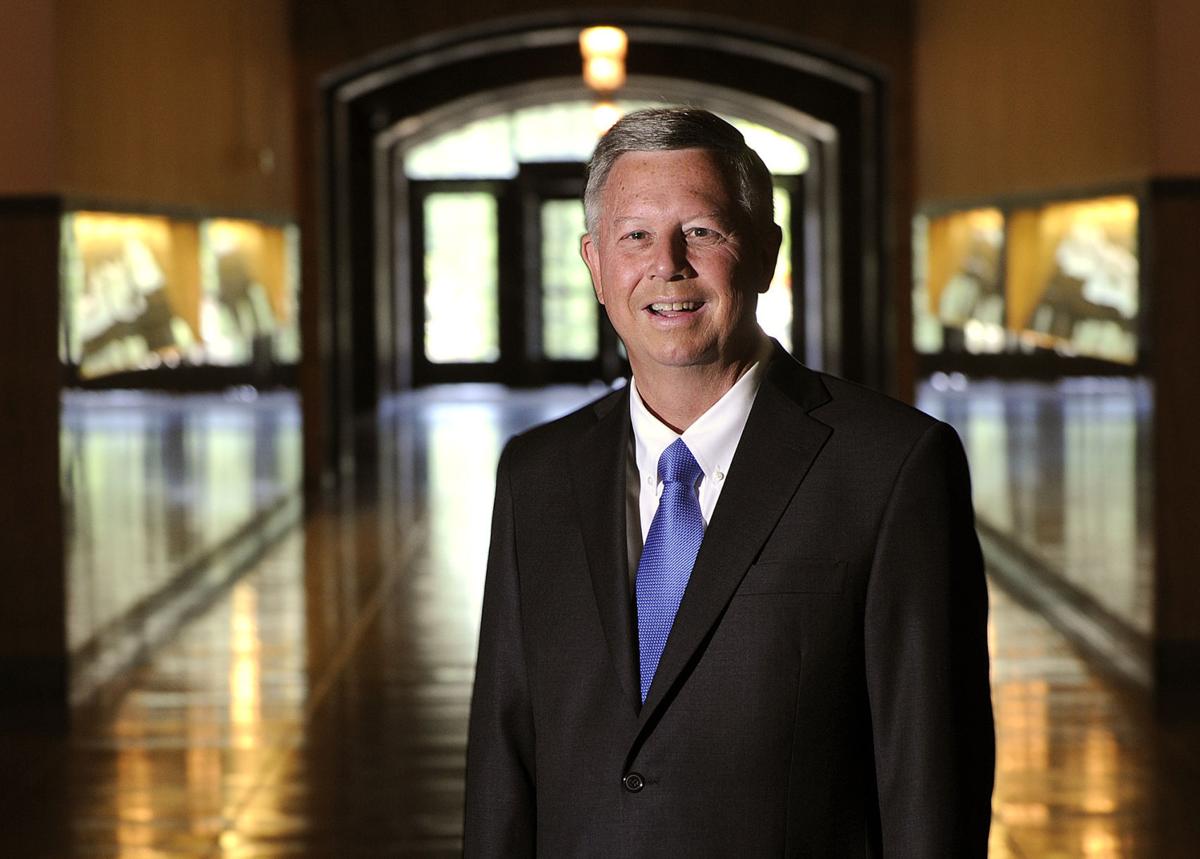 In a move that clears the path for his possible entry into the 2022 Republican gubernatorial race, former Gov. Dave Heineman has submitted his resignation as a member of the board of directors of the Conklin Company.
Conklin is the manufacturing and distribution company in Kansas City, Missouri, owned and led by Charles Herbster, who is seeking the GOP nomination for governor. 
Heineman's resignation is effective June 30.
"I am in no rush to make a decision" about a gubernatorial bid, Heineman said Friday during a telephone interview.
"I will continue to evaluate," he said. "I'm very much in the listening mode. I have a serious decision to make."
Heineman, who served as governor from 2005 to 2015, has already identified a number of issues that he believes are important to Nebraskans.
"We need more workers, a growing workforce," he said.  
"Nebraskans are concerned about high taxes, including property taxes.
"Education funding is an issue.
"And broadband technology, rural broadband, is important."
Heineman said he probably won't make a decision until sometime this fall, and perhaps not until late into autumn. 
The 2022 Republican gubernatorial primary election does not occur until May 10, more than 11 months from now, and Heineman does not need to be concerned about name recognition.
"The one message I am getting from talking with people, including business, agricultural and community leaders, is that there's not a lot of interest in the governor's race now," Heineman said.
After more than a year of isolation imposed by the pandemic, "people just want their lives back," he said.
In addition to Herbster, University of Nebraska Regent Jim Pillen of Columbus is an announced candidate and already has been laying the groundwork for a campaign that appears likely to have the active support of Gov. Pete Ricketts.
Sen. Brett Lindstrom of Omaha is also expected to enter the race.
Heineman became governor in January of 2005, when he stepped up from lieutenant governor to fill the vacancy created by Gov. Mike Johanns' resignation to become U.S. secretary of agriculture.
In 2006, he was elected to a four-year term, after defeating Rep. Tom Osborne in a hotly contested Republican primary election.
Heineman's 2010 reelection was a cakewalk, topped by a 230,000-vote victory in November. 
"Thank you for the opportunity to serve on the Conklin board," Heineman wrote in his letter to Herbster.
"I have enjoyed working with you, the Conklin staff and all those individuals associated with Conklin."
Herbster, who also operates Herbster Angus Farms in Falls City, has been closely associated with former President Donald Trump as an agricultural adviser and an invited participant in White House and Trump social events.
During an interview in Lincoln in April, Herbster said that while he would greatly welcome and value a Trump endorsement, he would not ask for one.
Kellyanne Conway, a close Trump confidante who served as senior counselor to the former president, joined Herbster when he launched his campaign in Fremont.