Partisanship isn't the driving force behind the political gridlock paralyzing the country, former U.S. Sens. Chuck Hagel and Bob Kerrey told Leadership Lincoln's annual Celebration of Community Leadership on Thursday.
Anytime two people with differing political philosophies meet, partisanship exists, said Hagel, a Republican who served two years as Secretary of Defense under President Barack Obama.
Hagel said the problem is polarization, or the unwillingness of two sides to find common ground or work toward compromises that would serve "the good of the whole."
When they both served in the Senate, Hagel said he and Kerrey met to find out what they had in common, and how they could work together on those issues, knowing they wouldn't agree on everything.
"In a democracy, compromise is the only option," Hagel said. "I think we want a variety of ideas, concepts and interests because it reflects this broad country of interests. It makes us stronger, better and more decent."
Appearing virtually at this year's event, which was held both in-person at the Embassy Suites in downtown Lincoln, as well as online, Kerrey said today's leaders are less likely to go against the grain.
The Democrat, who served a term as Nebraska's governor before he was elected to the Senate, said many leaders aren't willing to make decisions that could upset their friends or their base.
"The most important thing a leader can do is be brave enough to tell (their audience) what they believe, not necessarily what they think the audience wants to hear," Kerrey said.
That goes for both sides of the political aisle, Kerrey added.
Politicians such as Sen. Bob Dole of Kansas, who was the Republican leader in the Senate while Kerrey served, and Democratic Sen. Pat Moynihan of New York routinely worked across party lines to pass legislation.
Kerrey said he believes neither could win a primary election today, because political parties are more worried about their candidates checking off ideological boxes than getting results.
Hagel agreed, saying "polarization, in any form, in any way, at any time, leads to paralysis." He pointed to Congress' inability to find a compromise on an infrastructure package — something a wide majority of Americans support — as an example.
Thursday's discussion, which was moderated by Mike Zeleny, the chief of staff and associate to the chancellor of the University of Nebraska-Lincoln, also touched upon the decline of local news sources, both in Nebraska and across the country, as well as the dwindling number of veterans now serving in Congress.
Both retired politicians said they remain hopeful about the future of the country and encouraged by the new generation of candidates — Republicans and Democrats alike —  seeking office.
"I think we're going to continue having great people, good people running," Hagel said. "With as many problems as we have, there is so much more right than wrong with this country."
When asked if they thought a third party could help break the gridlock wrought by political polarization in the U.S., both men dithered.
It would take "something else" to ease polarization, both Hagel and Kerrey said, but neither offered an example of what that might be.
Photos: Chuck Hagel through the years
Chuck and Tom Hagel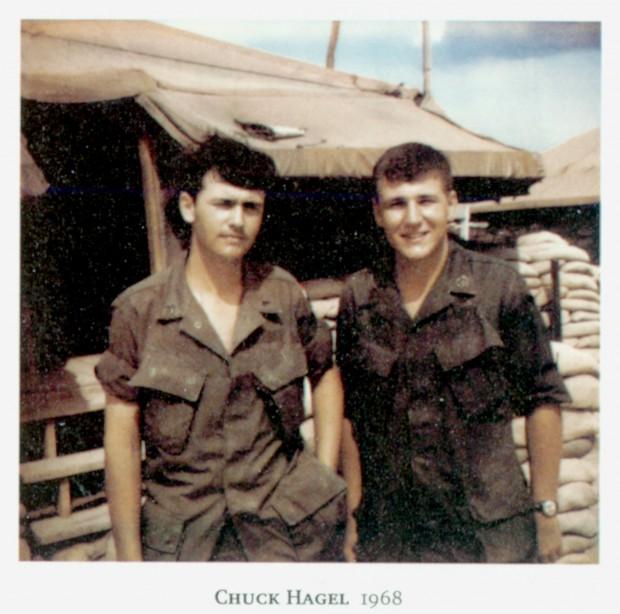 Tom and Chuck Hagel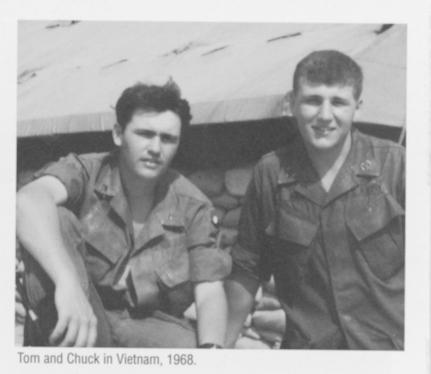 Chuck Hagel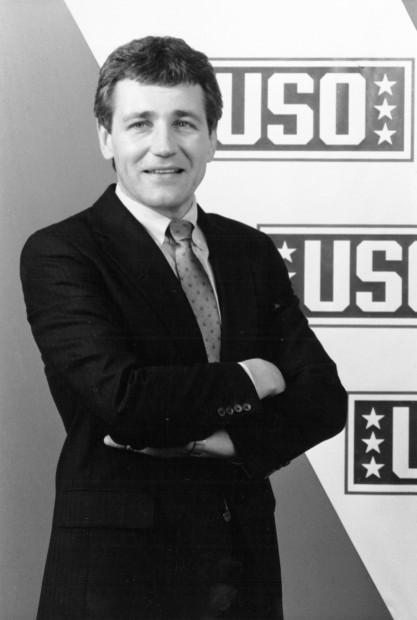 Hagel and his daughter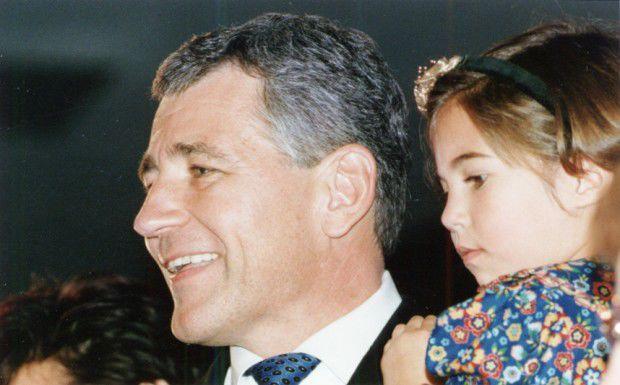 Ben Nelson and Chuck Hagel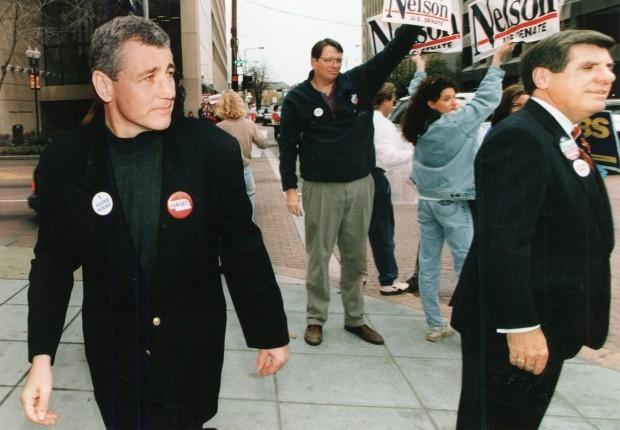 Hagel family 1996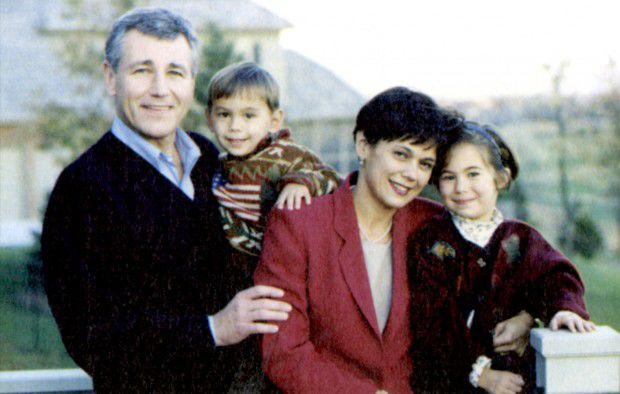 Chuck Hagel, John McCain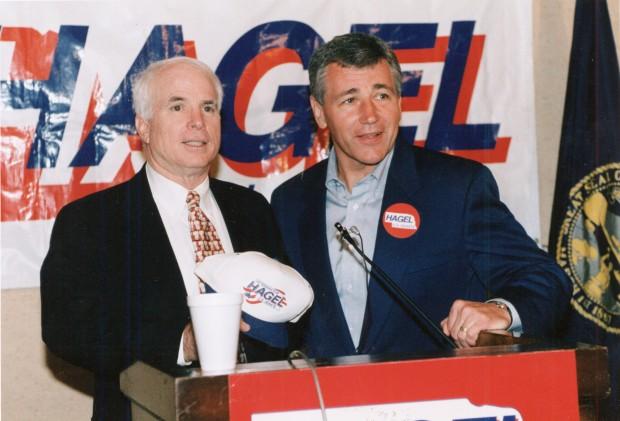 HAGEL LIEBERMAN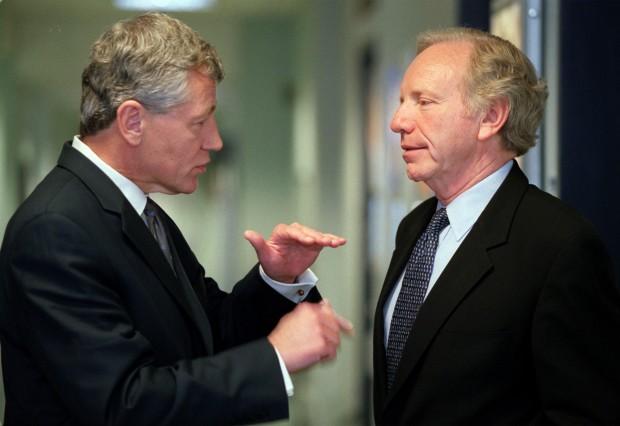 Chuck Hagel, Mike Johanns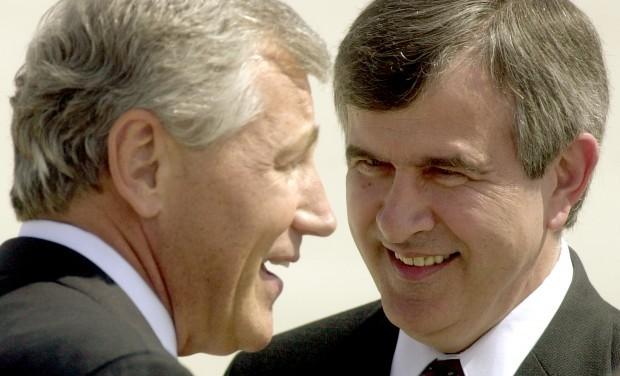 HAGEL
HAGEL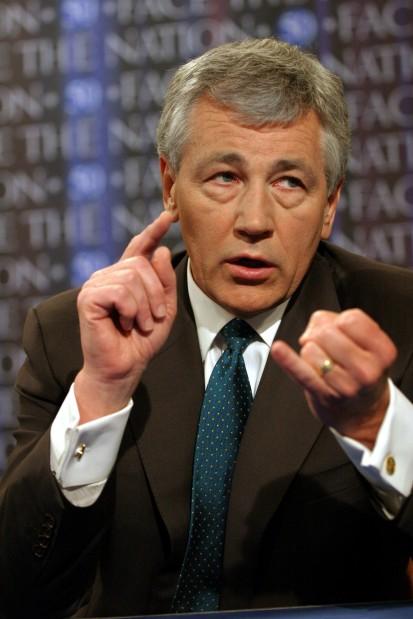 Hagel, Johanns and Thone
Hagel, Johanns and Nelson
Chuck Hagel, Betty Jean Pulliam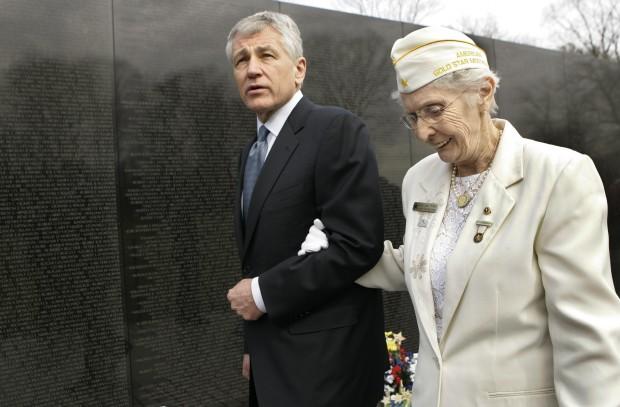 Chuck Hagel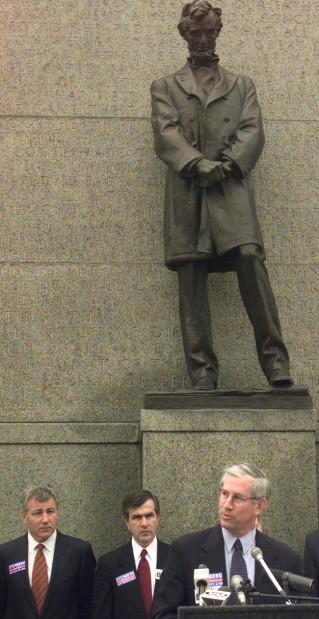 Hagel family 2008.jpg
Chuck Hagel, Honor Flight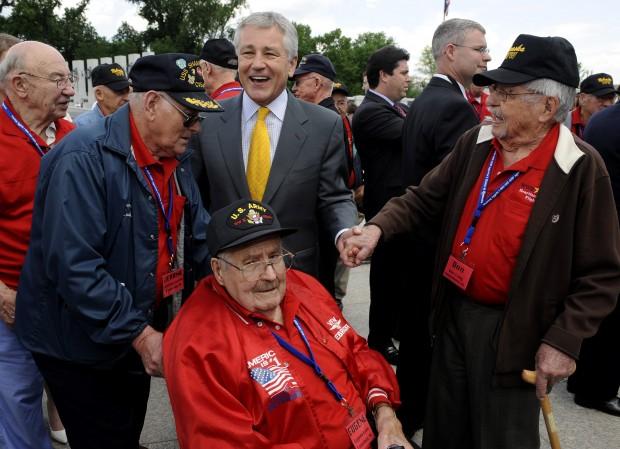 Barack Obama, David Petraeus, Chuck Hagel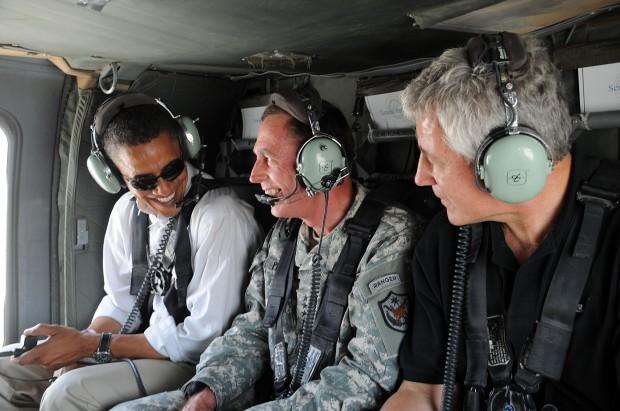 Chuck Hagel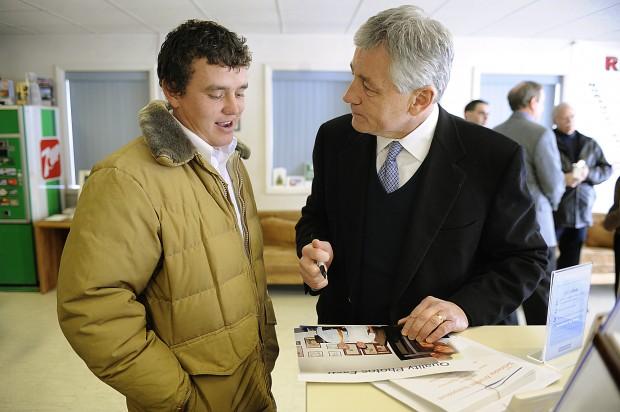 Chuck Hagel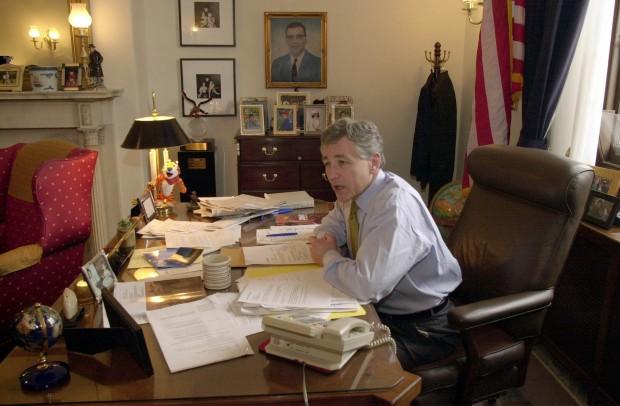 Congressional Delegation visits Kuwait
Chuck Hagel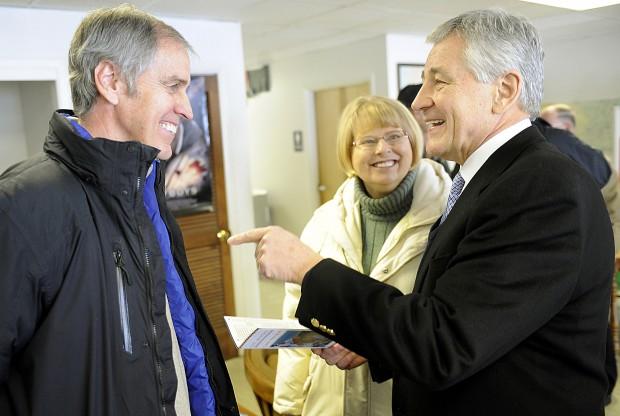 Chuck Hagel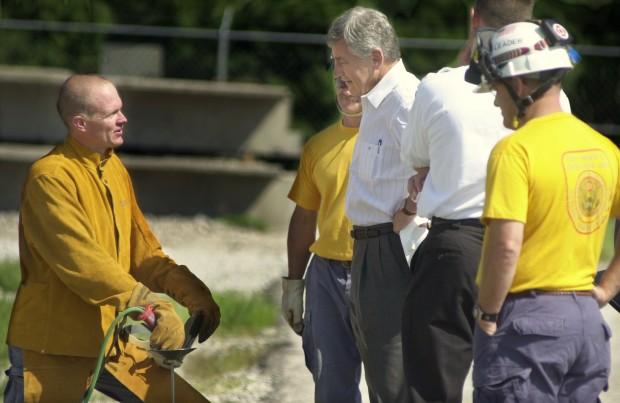 Chuck Hagel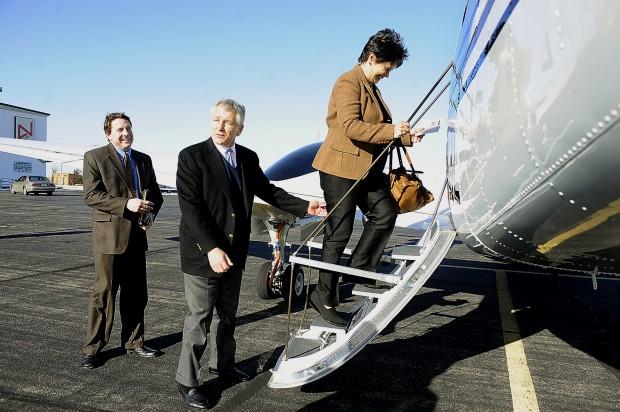 Chuck Hagel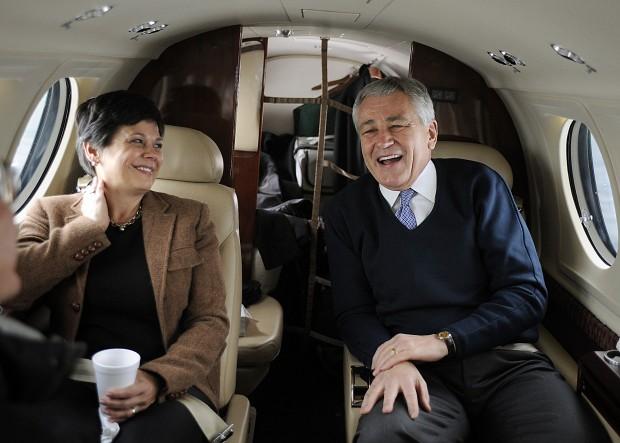 Chuck Hagel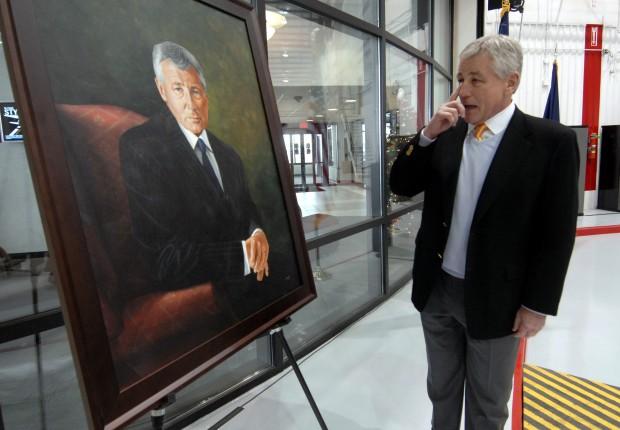 Chuck Hagel, Honor Flight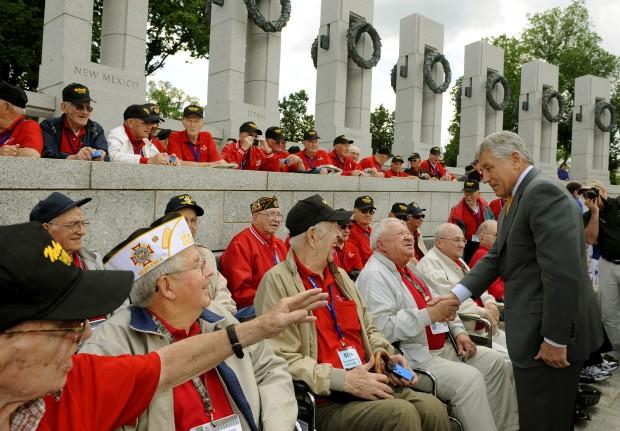 CHUCK HAGEL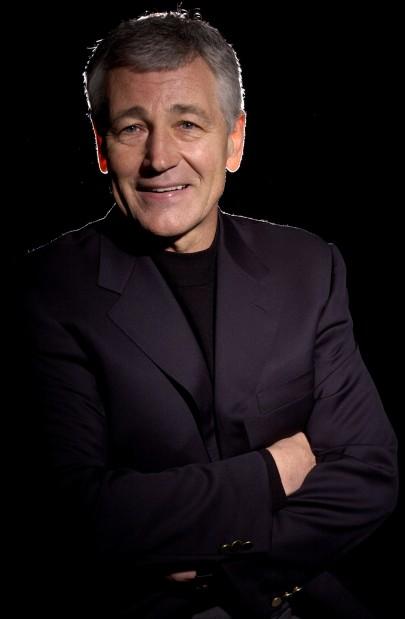 Chuck Hagel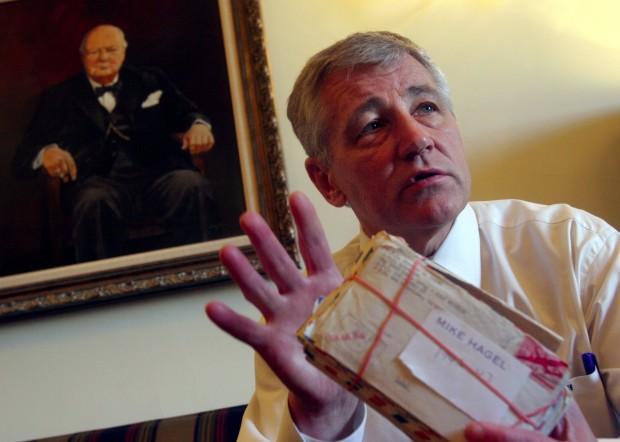 Chuck Hagel and Bob Kerrey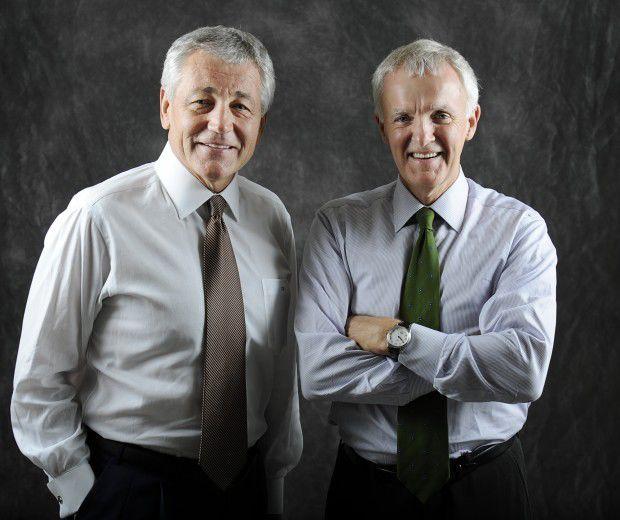 Kerrey Presser, 11.1.2012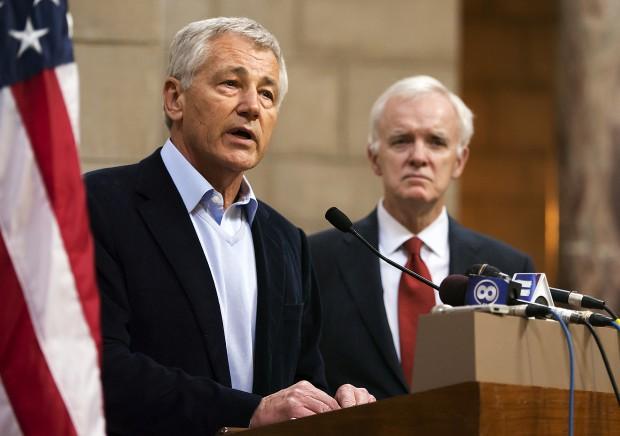 Barack Obama, John Brennan, Chuck Hagel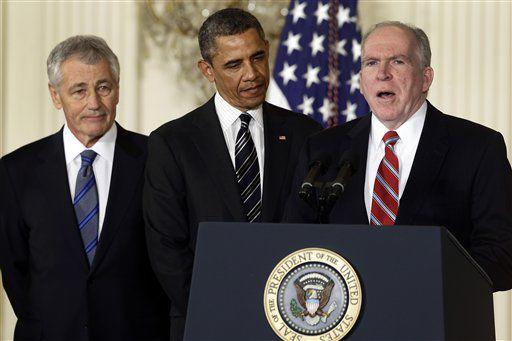 Barack Obama, Leon Panetta, Chuck Hagel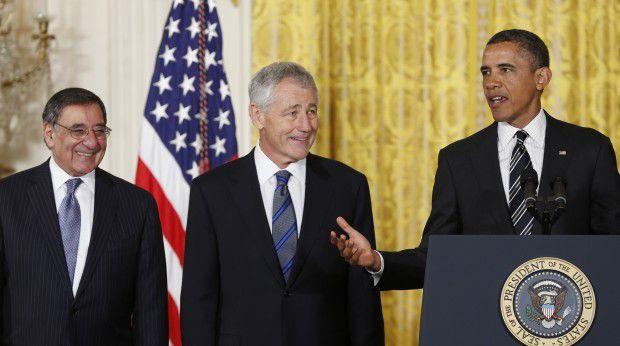 Chuck Hagel, Martin Dempsey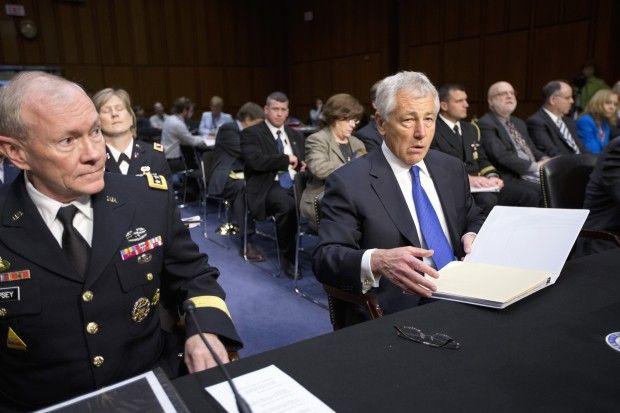 Chuck Hagel, Benjamin Netanyahu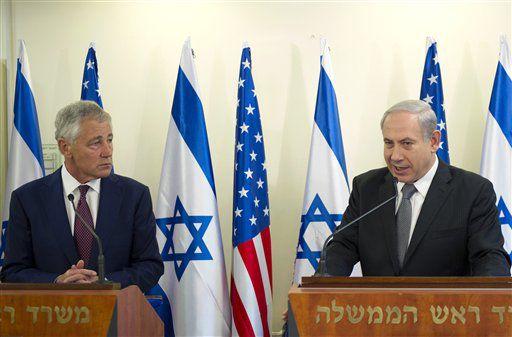 Chuck Hagel in Omaha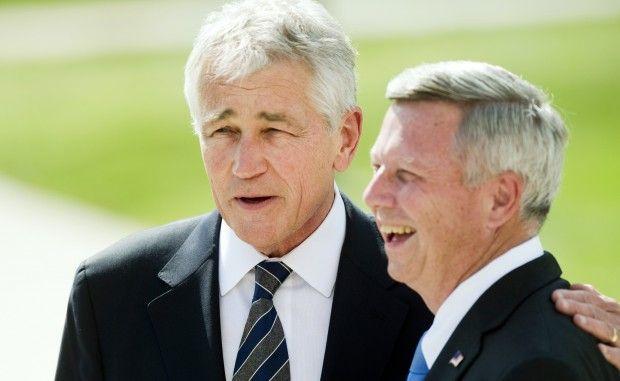 Chuck Hagel in Omaha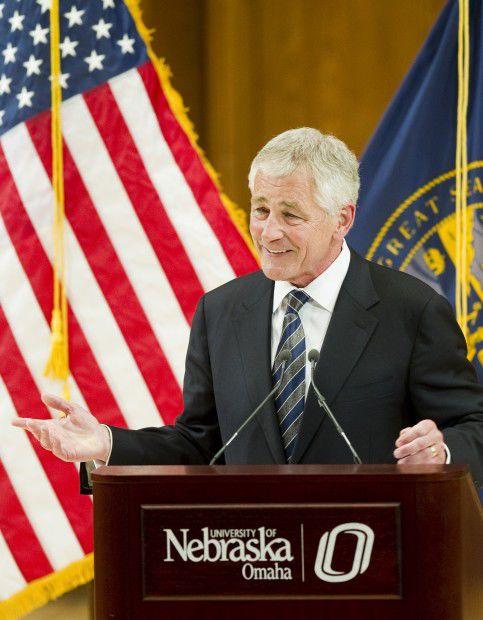 Chuck Hagel at Offutt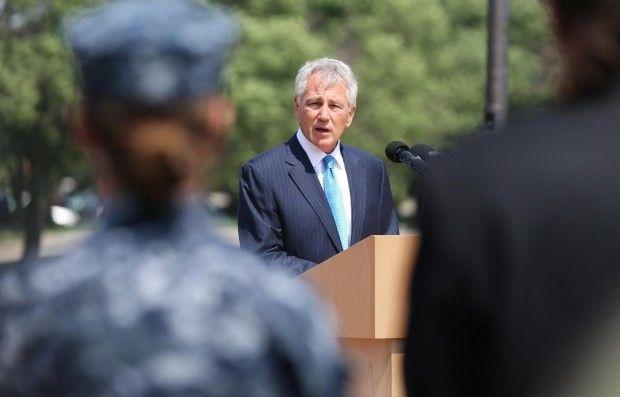 Chuck Hagel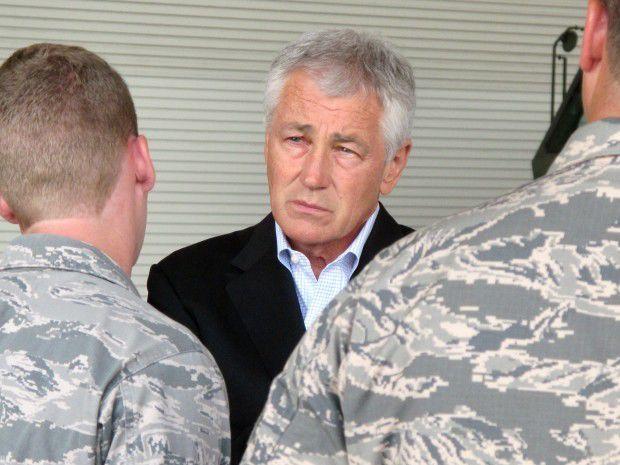 Chuck Hagel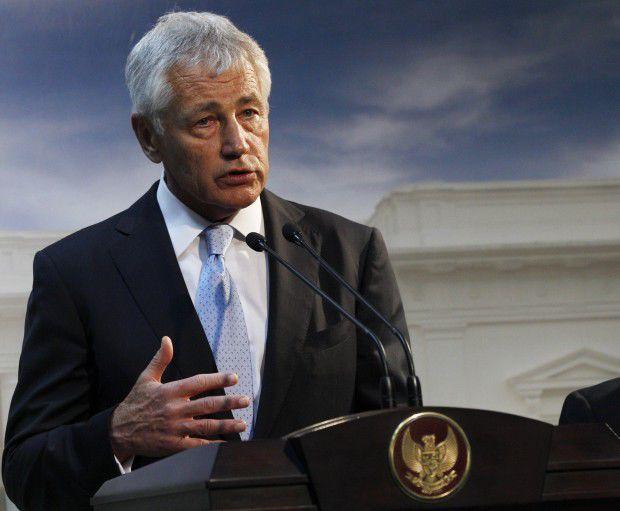 John Kerry, Chuck Hagel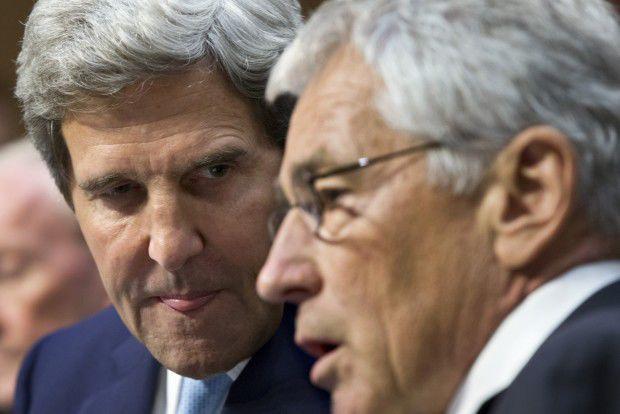 Hagel says US military must shrink to face new era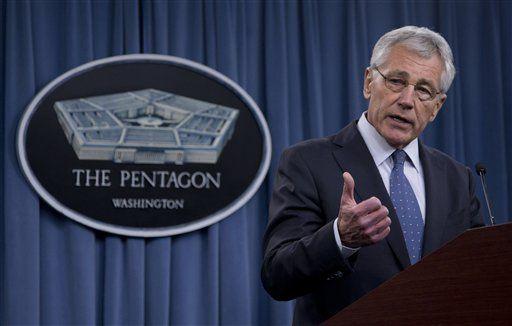 Afghan encounter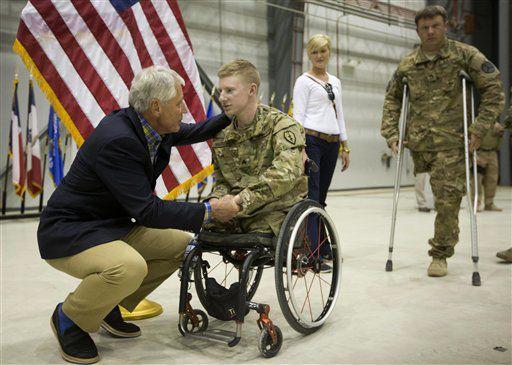 Hagel, Fortenberry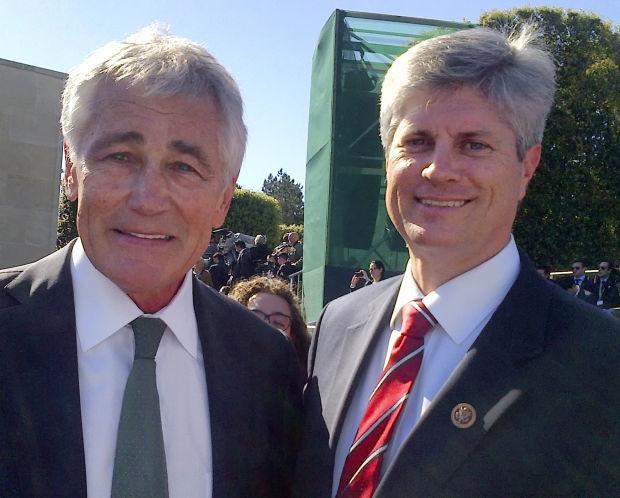 Pentagon chief Hagel stepping down under pressure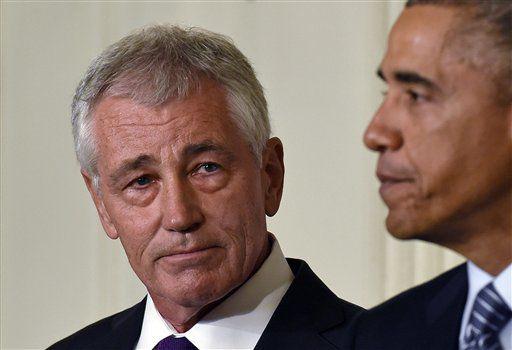 Chuck Hagel farewell tour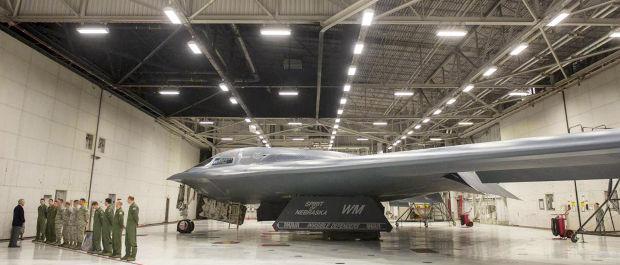 Chuck Hagel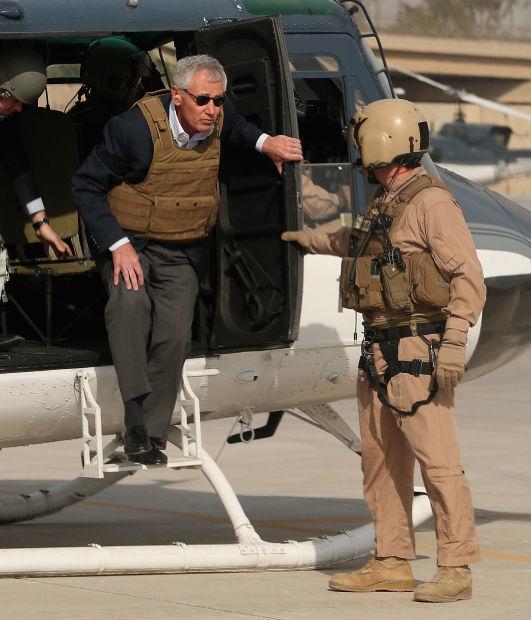 As he exits, Hagel recalls his Army roots and Vietnam combat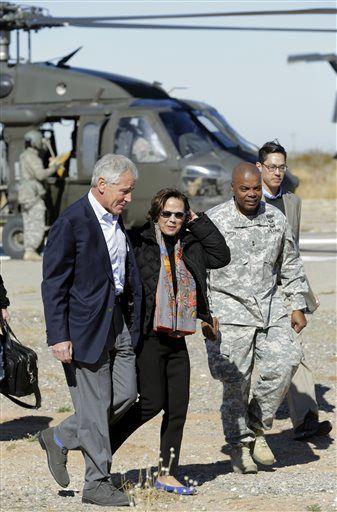 President Obama attends farewell ceremony for Defense Secretary Chuck Hagel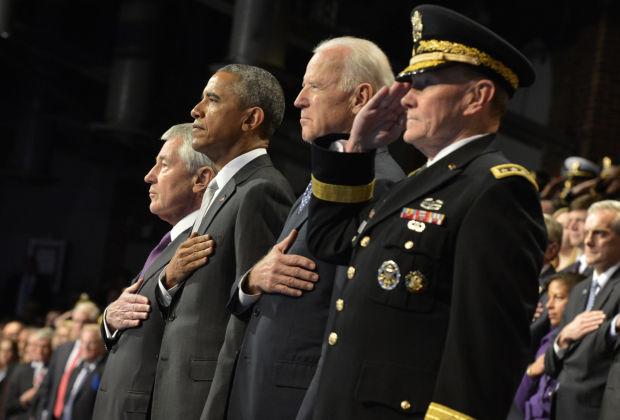 Nebraska Vietnam Combat Veterans Flight members tour Washington, DC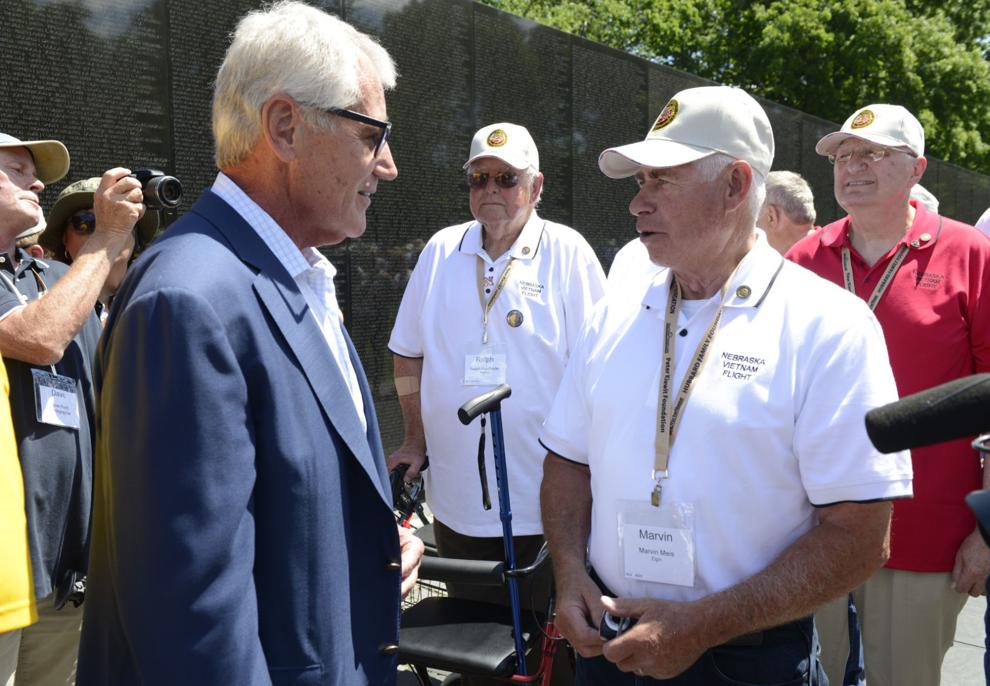 Bob Kerrey and Chuck Hagel speak at Rotary Event, 8.5.16
Portrait of the man as a young secretary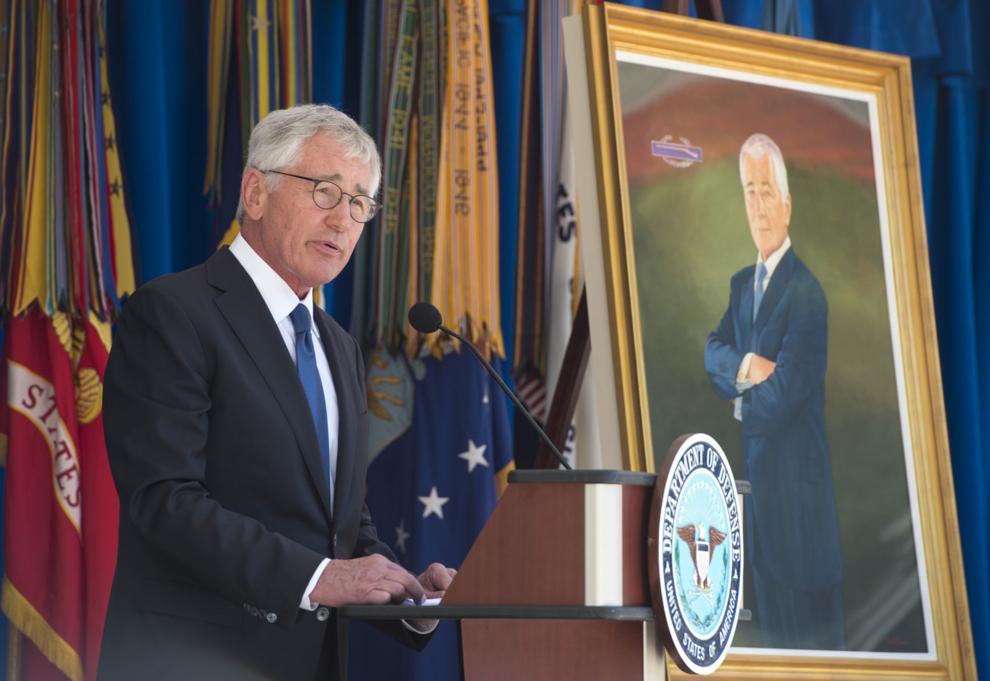 Chuck Hagel and Bob Kerrey, 10/21