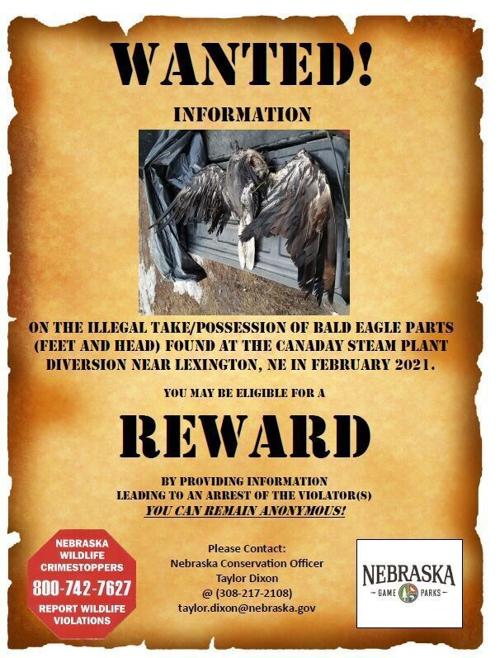 LEXINGTON — The Nebraska Game and Parks is looking for information regarding parts of a juvenile bald eagle which were taken near Lexington.
The body of the eagle was discovered near the Canaday Steam Plant in late February 2021, missing its head and feet. It is illegal to take or possess any parts of a bald eagle.
Anyone with information should contact Nebraska Conservation Officer Taylor Dixon at 308-217-2108 or taylor.dixon@nebraska.gov.
PHOTOS: NEBRASKA WILDLIFE
Nebraska wildlife takes center stage in amazing photographs
Bighorn sheep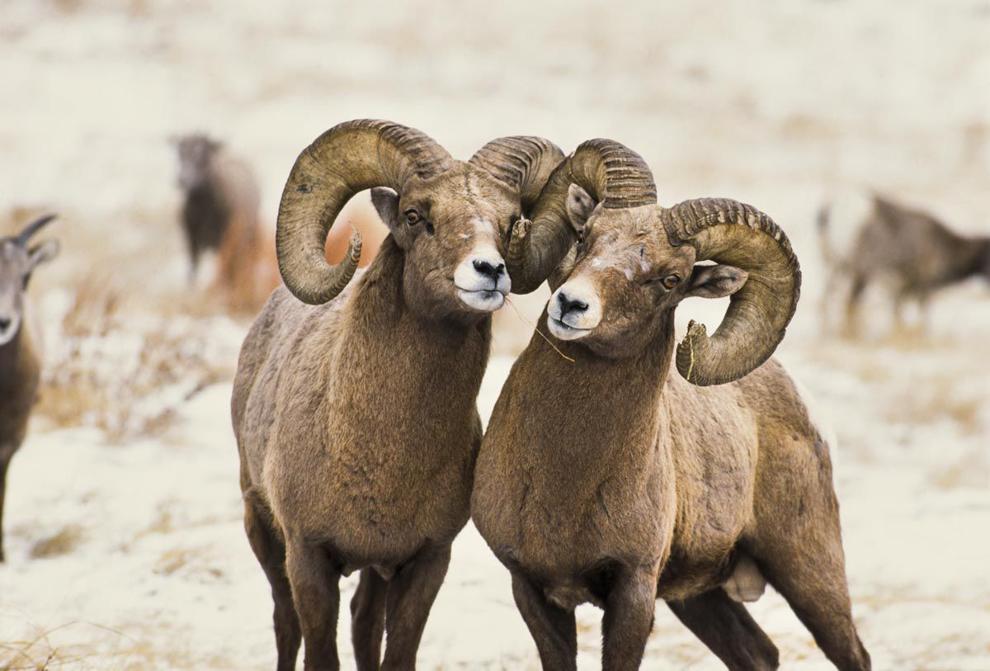 Elk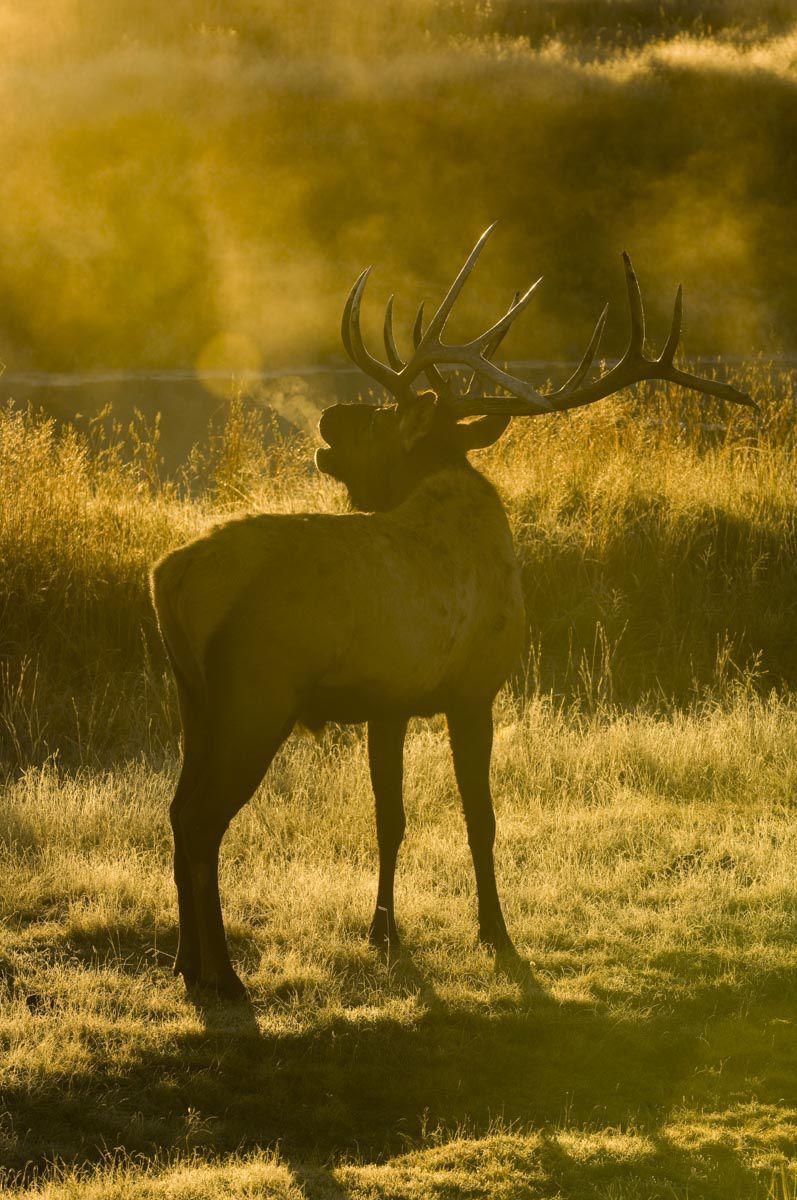 Great blue heron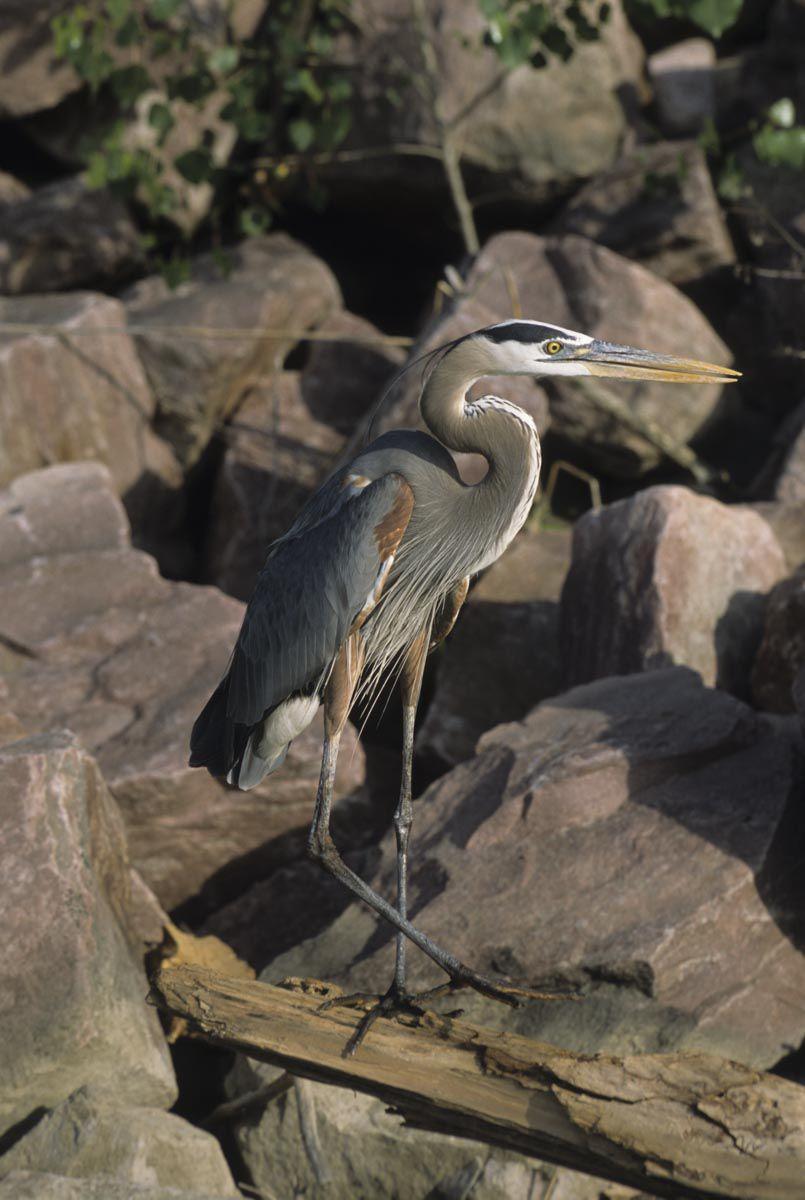 Tom turkeys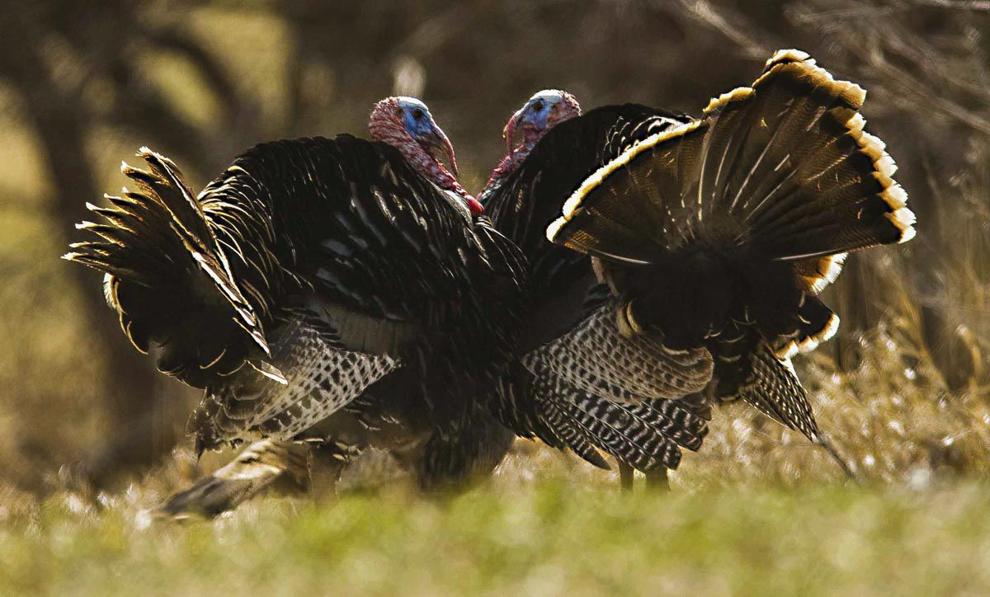 Canada geese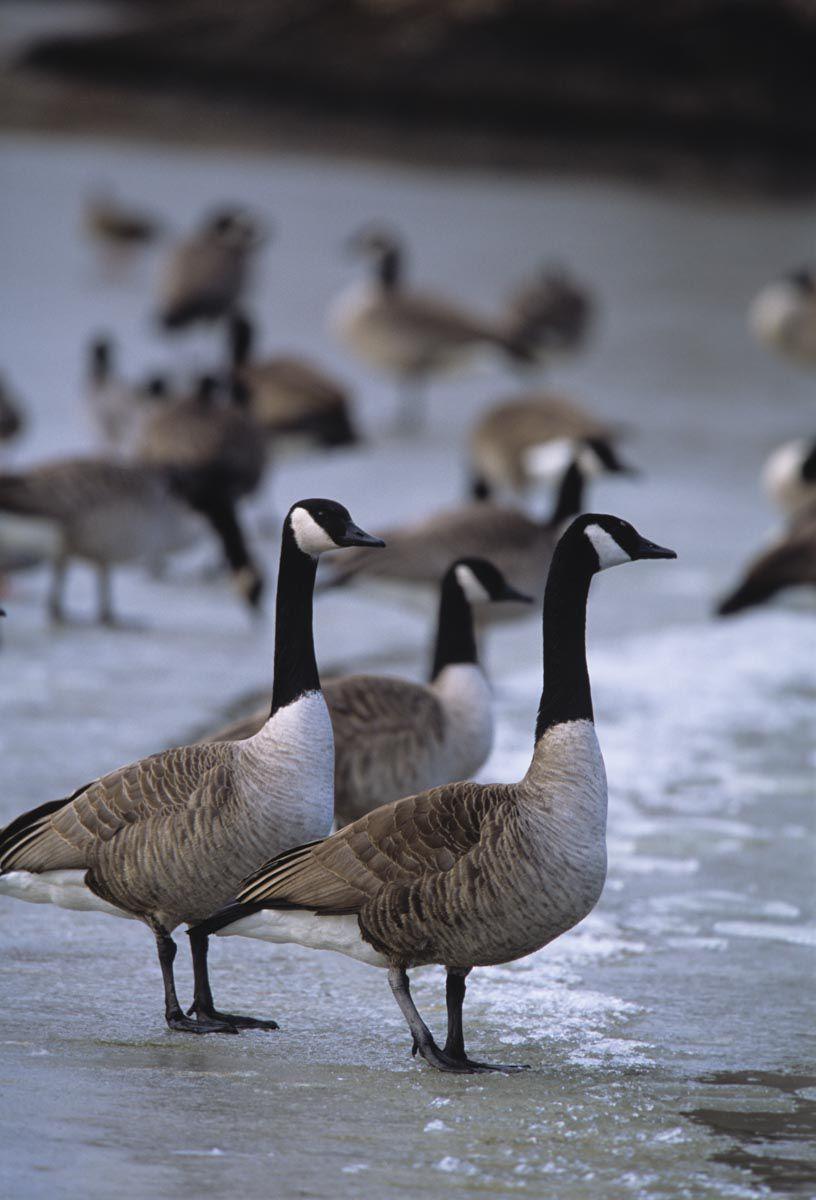 White-tailed buck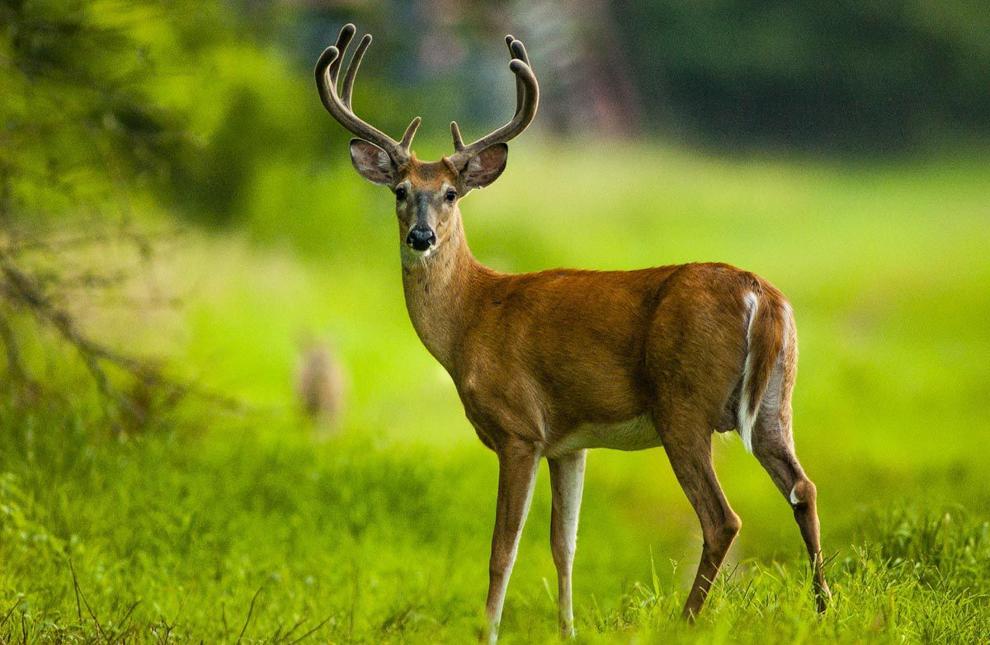 Bald Eagle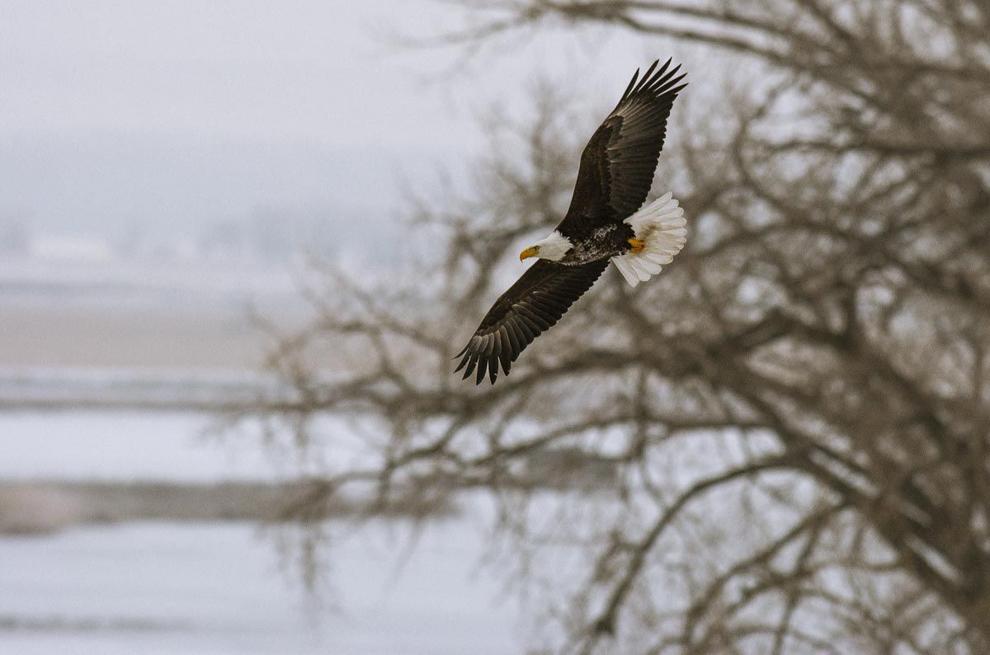 Bison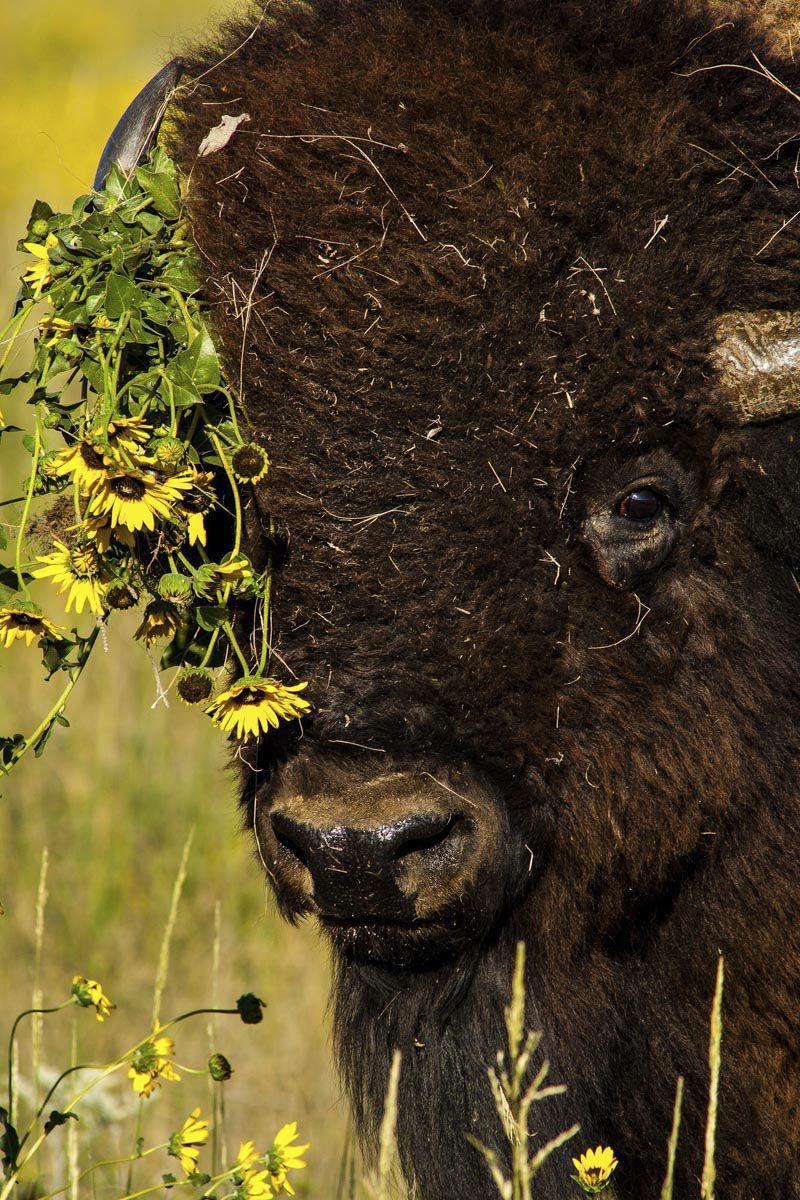 Pronghorn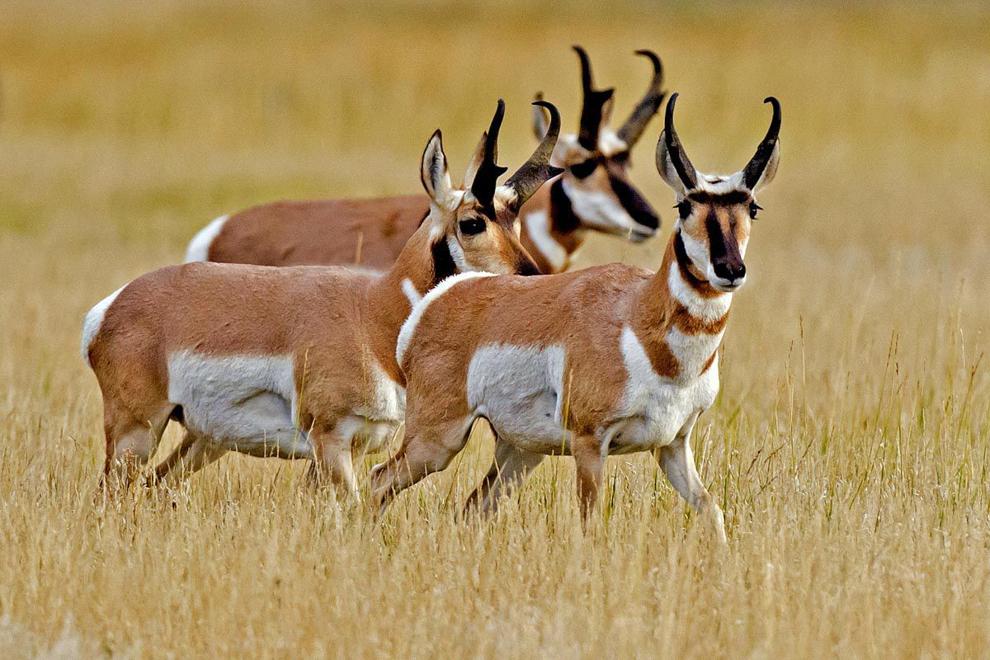 Sharp-tailed grouse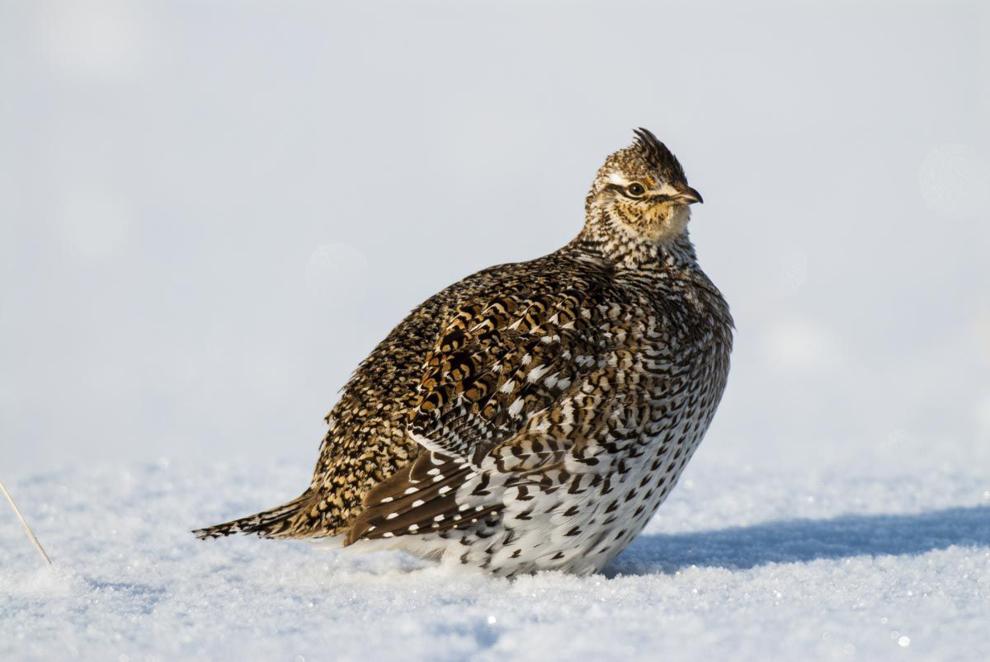 Northern river otter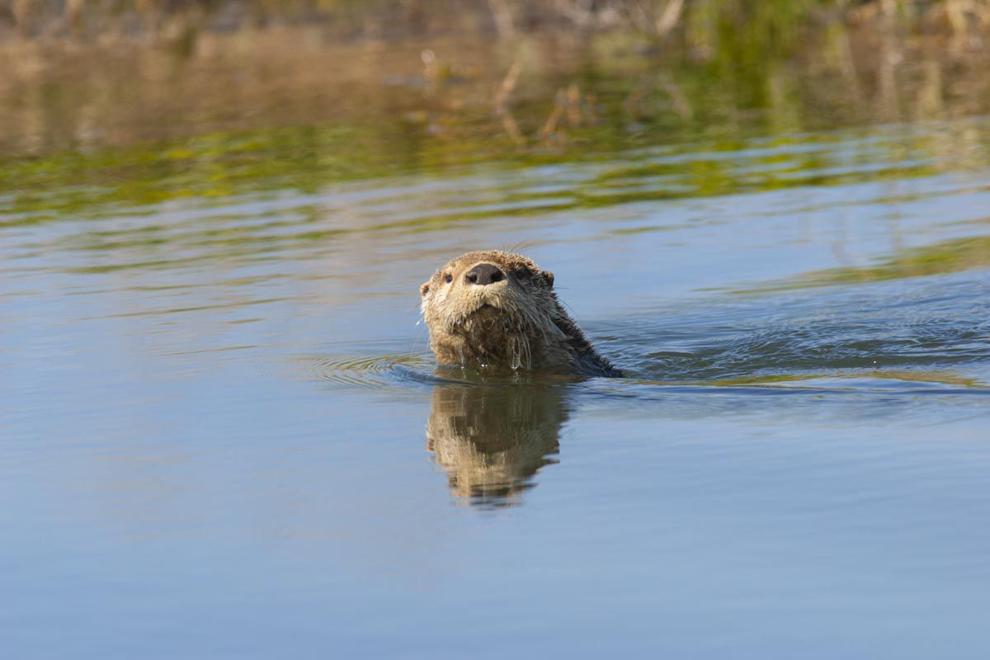 Sandhill cranes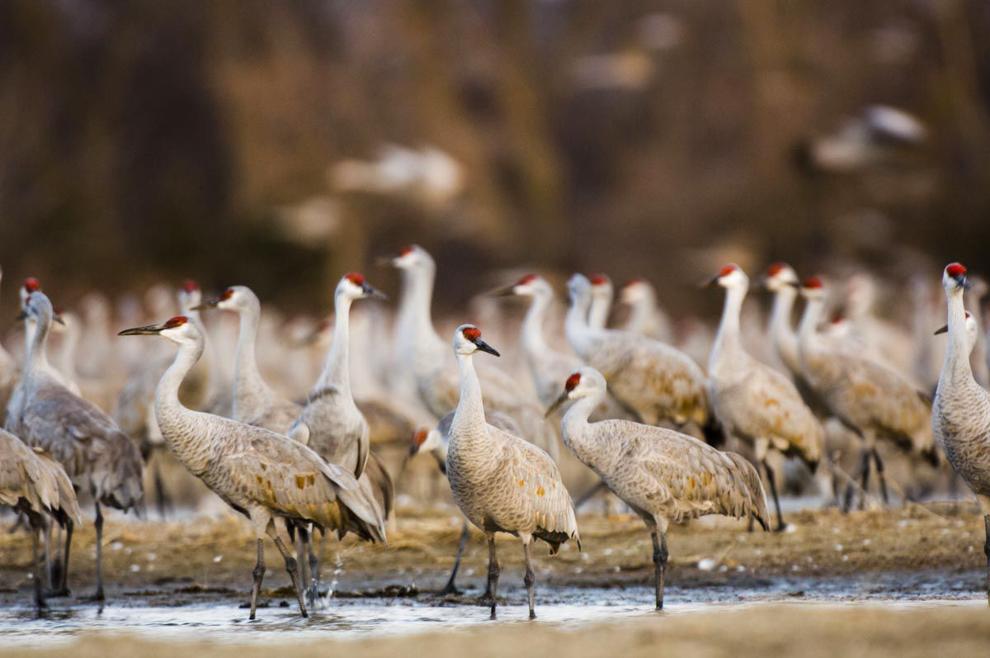 Mule deer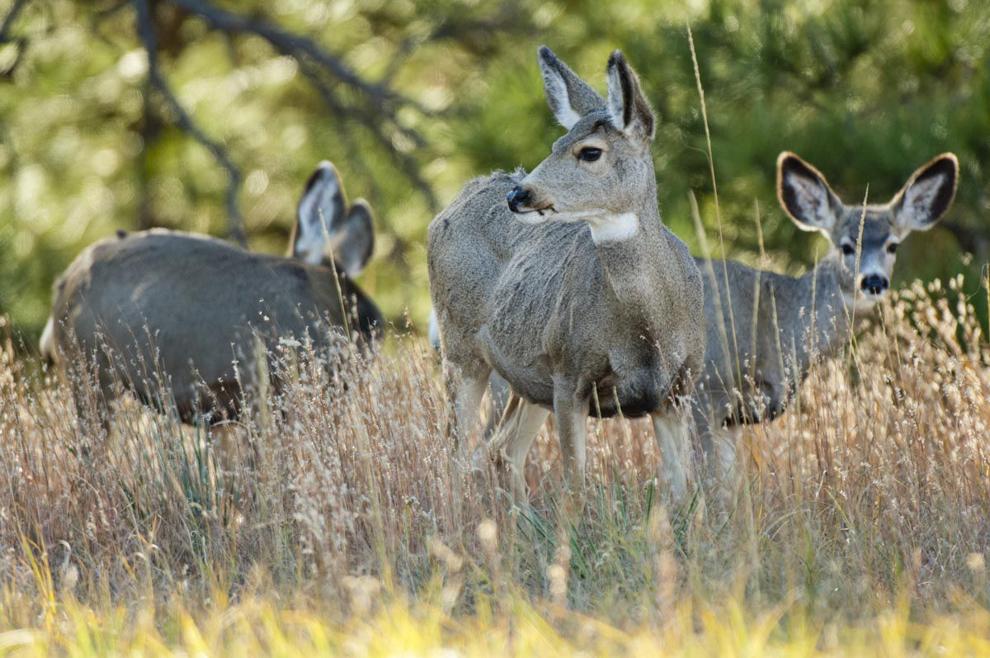 Blue-winged teal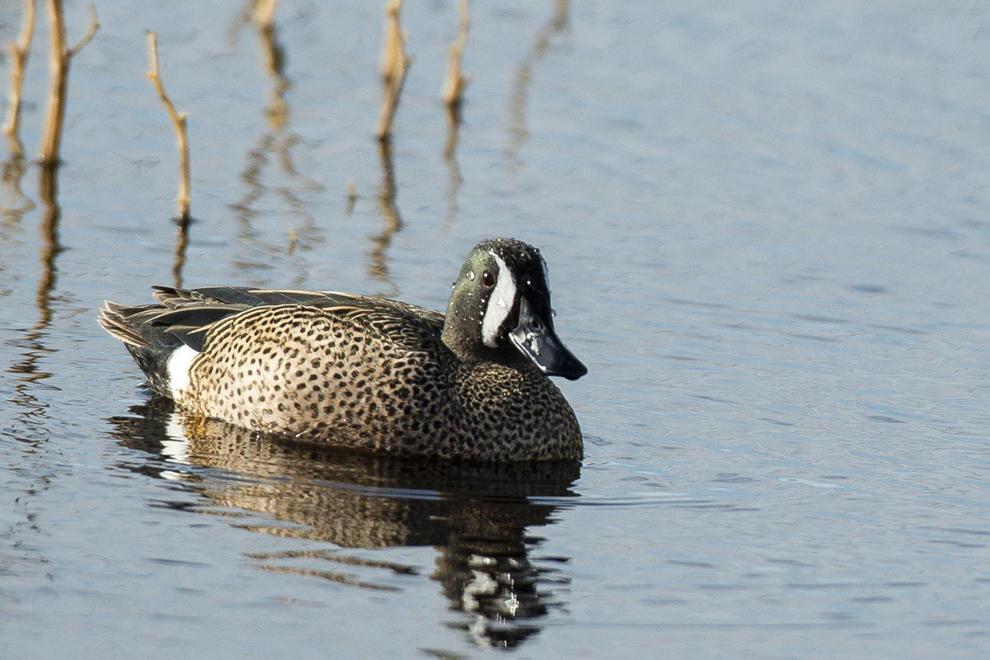 American avocet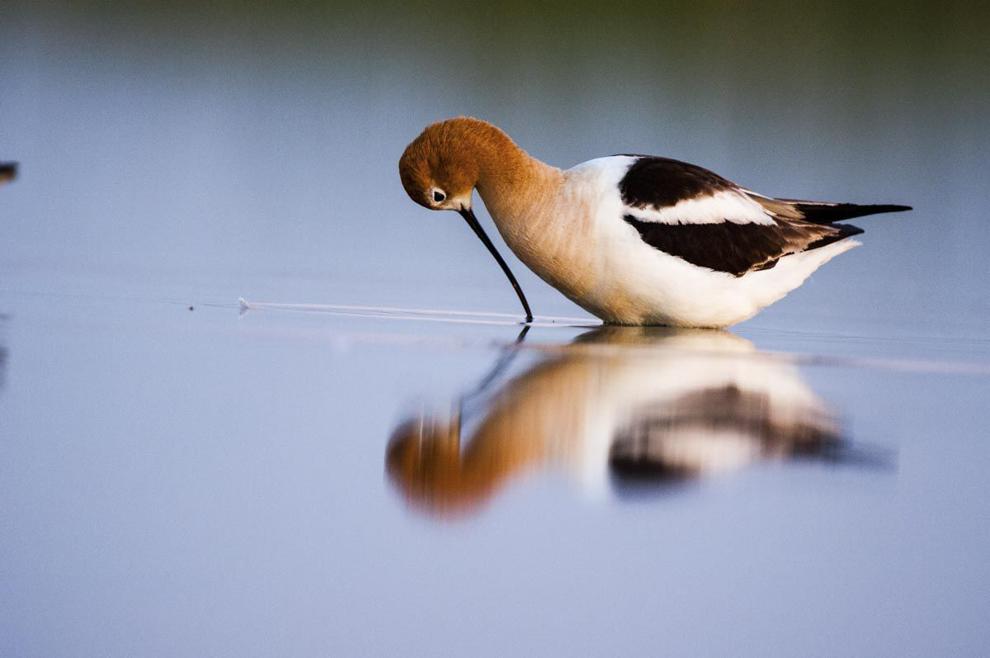 Bull elk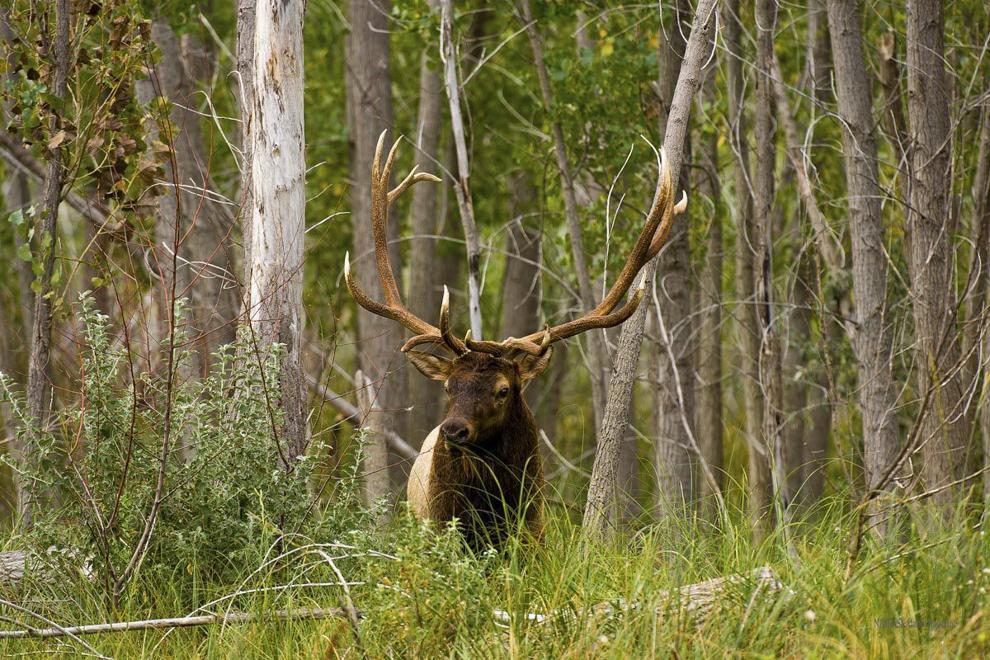 Snapping turtle
Bluegill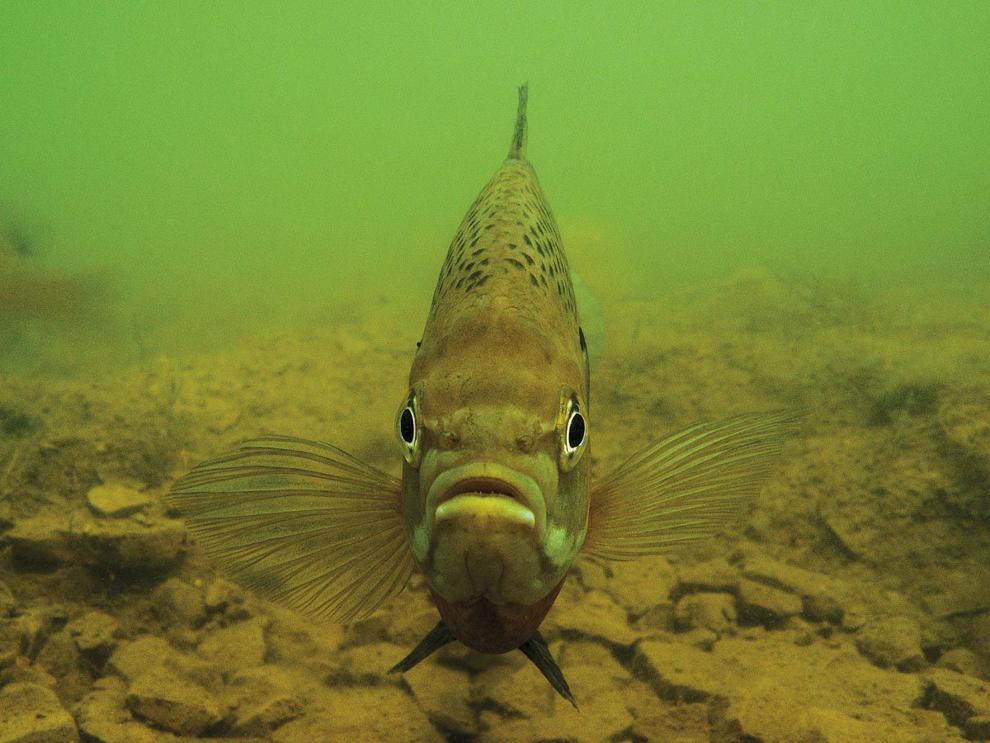 Bighorn sheep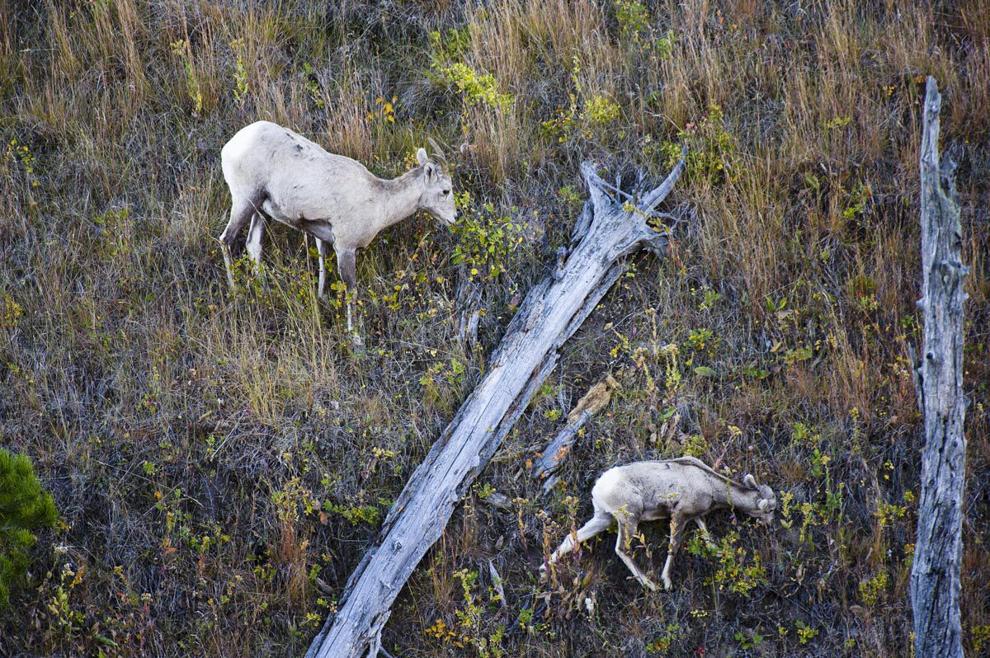 Jackrabbit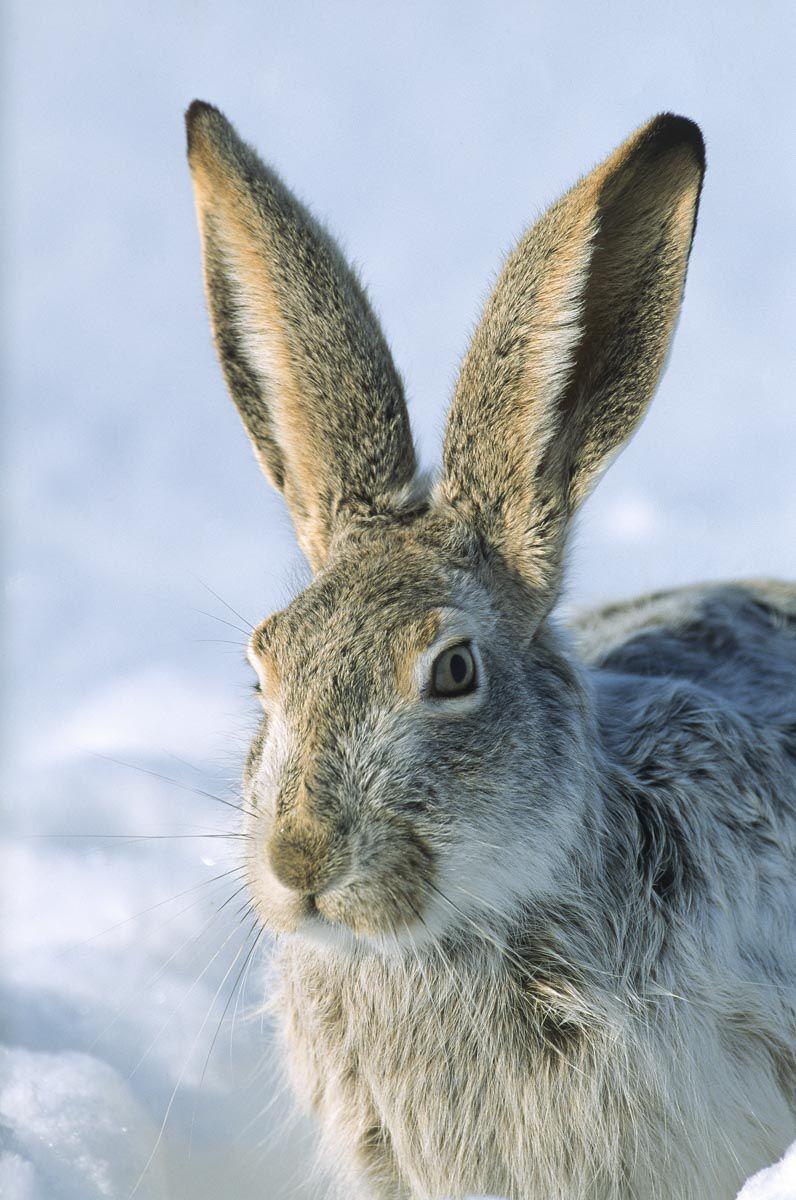 White-tailed deer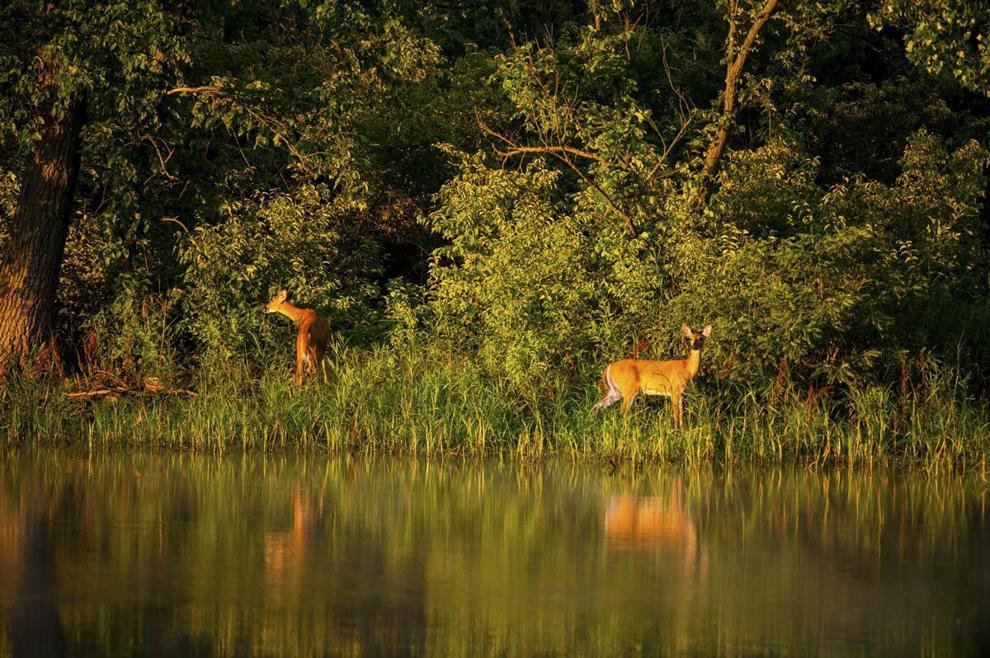 Bison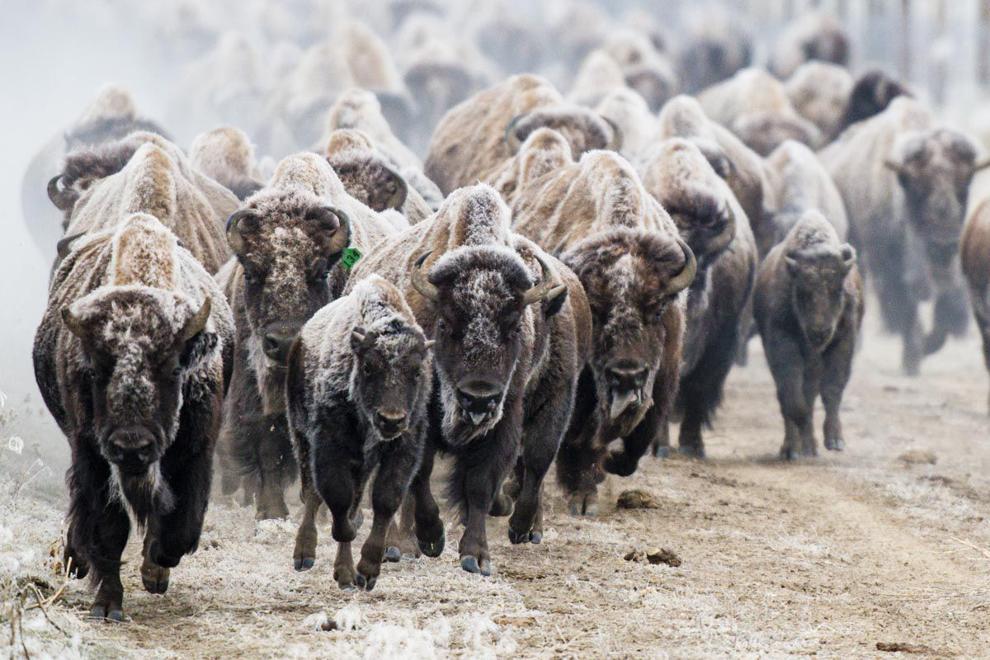 American bullfrog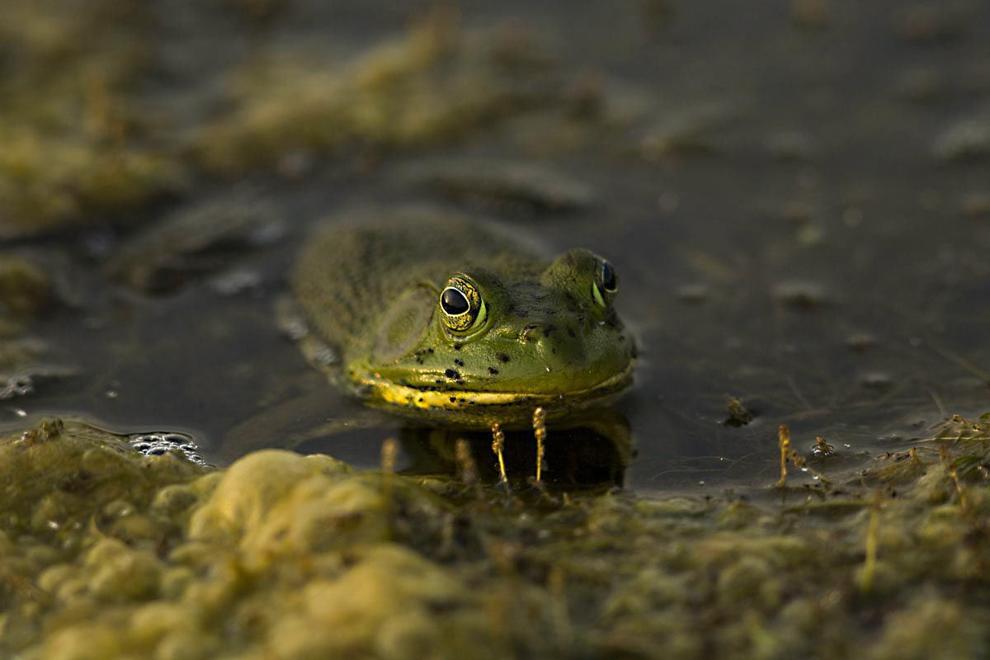 Goslings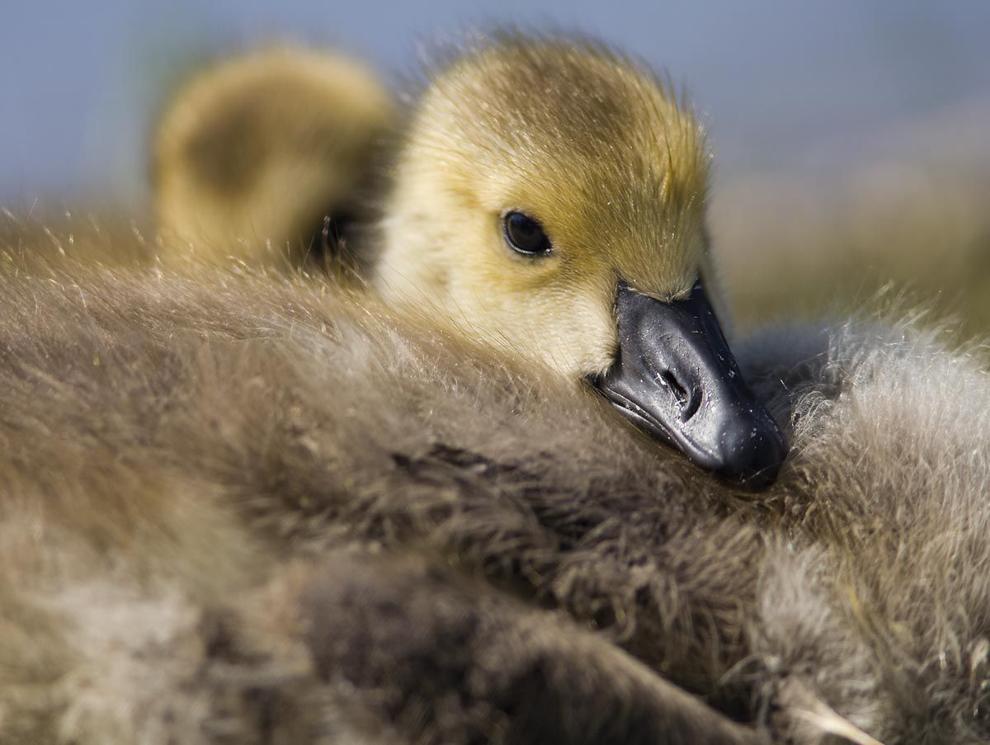 Northern prairie lizard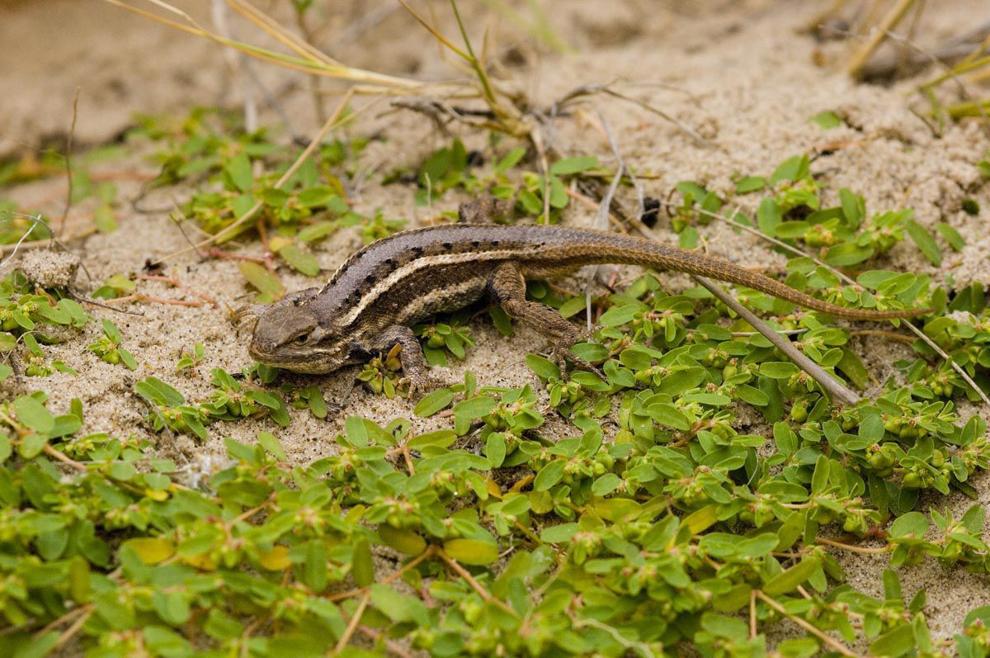 Greater prairie chicken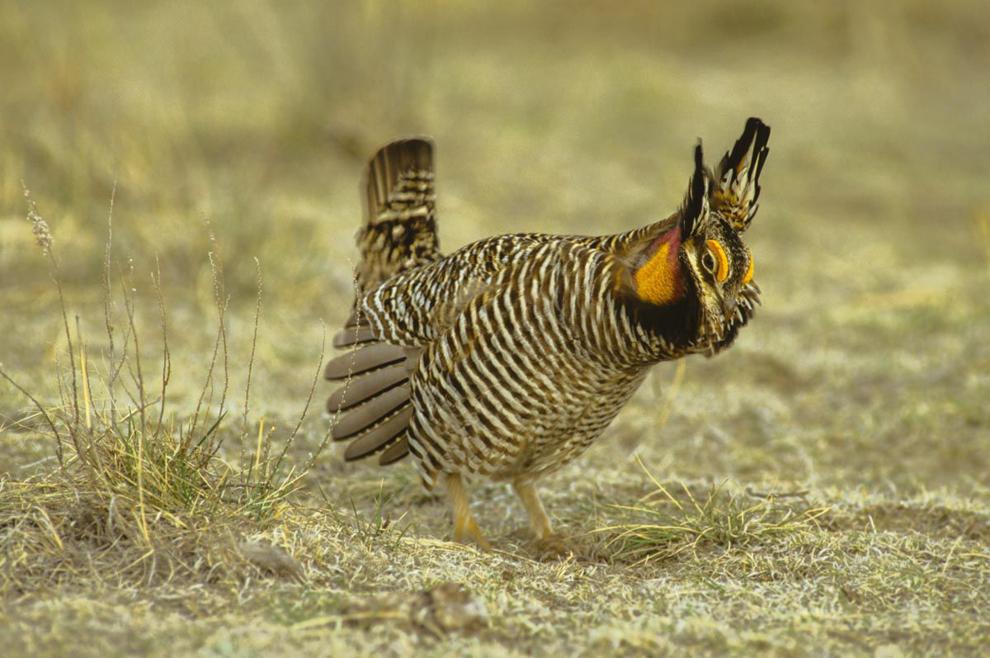 Ring-neck pheasant rooster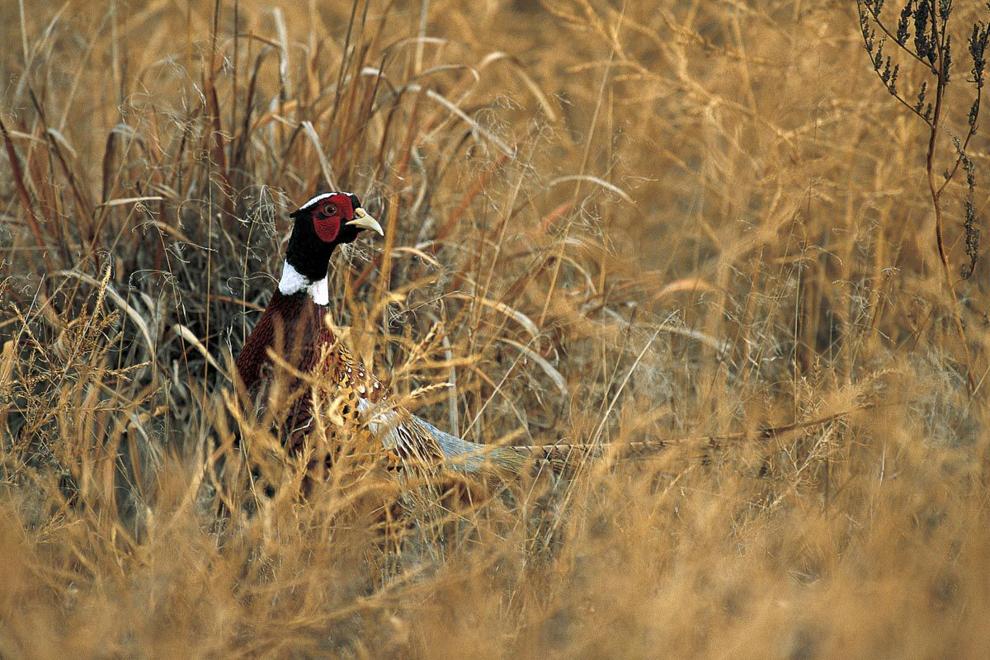 Trumpeter swans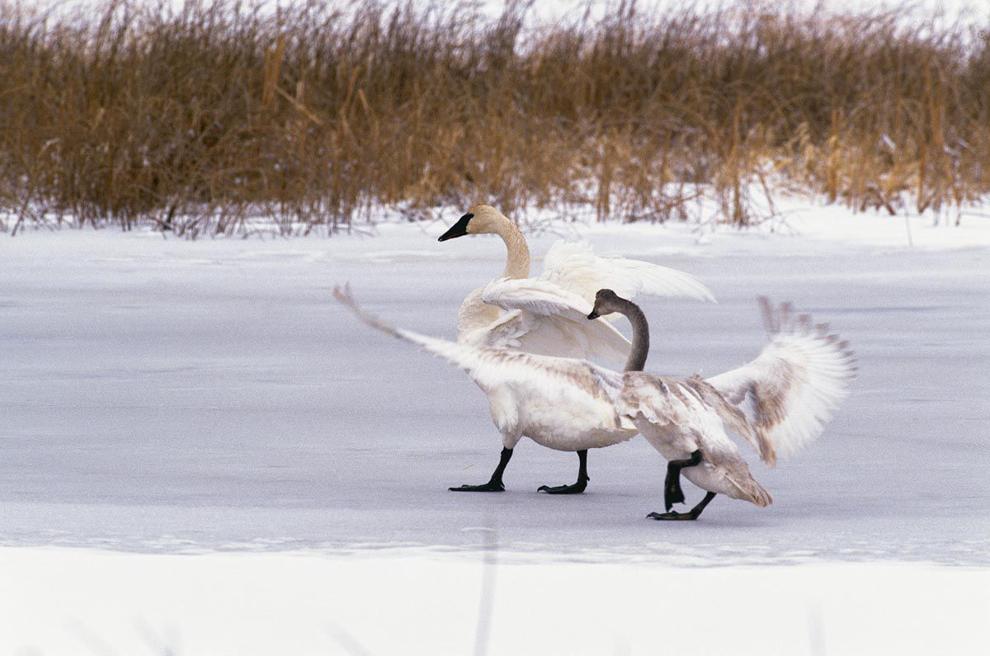 Blanding's turtle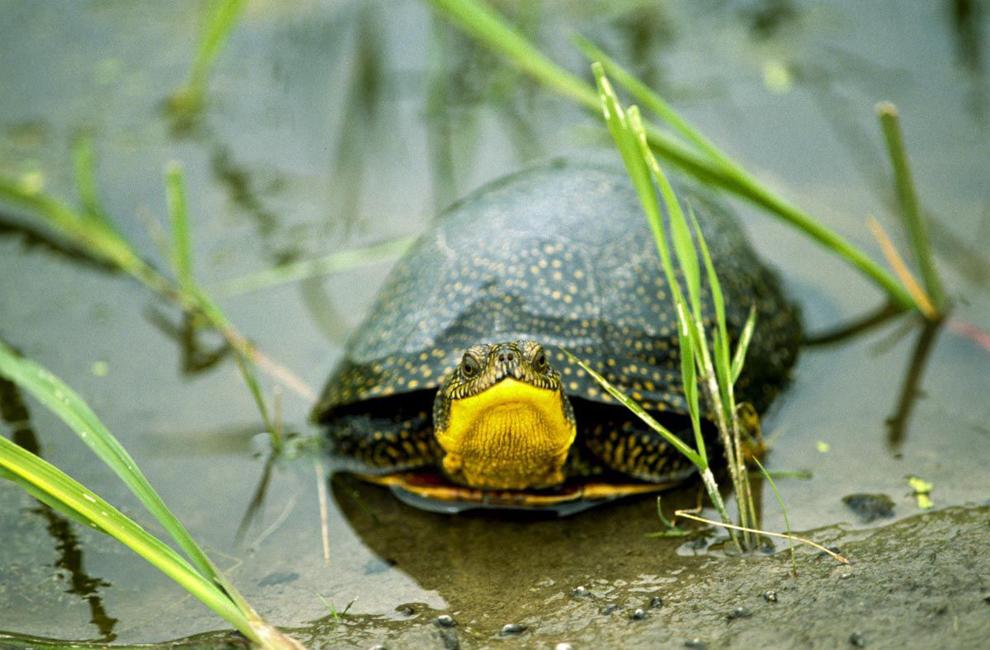 Elk