Charley Thone, the former governor and congressman who might best personify the quintessential Nebraska political story, died Wednesday at the age of 94.
Thone grew up on a farm near Hartington, graduated from the University of Nebraska and worked his way up the Republican ladder to win a seat in the U.S. House of Representatives in 1970.
After four terms in the House, where he represented Nebraska's 1st District and his hometown of Lincoln, Thone was elected as Nebraska's 34th governor in 1978. He lost his bid for re-election four years later to Bob Kerrey, who was about to write his own remarkable political story.
In the aftermath of that difficult political defeat, Thone embraced private life, relishing in his newfound freedom outside the political arena and away from the public spotlight. 
Gov. Pete Ricketts on Wednesday saluted former Gov. Charles Thone as "a man of integrity who provided stable leadership as Nebraska endured a …
Thone practiced law in Lincoln, engaged in the life of his community and, although he never strayed from his core conservative beliefs, shed most of his partisan armor.
In a 2010 interview, Thone expressed deep concern about the nature of today's partisan divide with words that resonate even more today. 
"Good policy sometimes is fashioned with compromise by listening to the other side," he said. "You need to have your core principles, but give and take sometimes is good. Today, the lack of civility is dramatic."
Among the new relationships Thone came to value after he left office was a friendship with Frank Morrison, the Democratic governor he had regularly chided in his role as Republican state chairman.
Thone climbed the ladder from assistant Nebraska attorney general to assistant U.S. attorney to administrative assistant for Sen. Roman Hruska to Republican state chairman to a seat in Congress.
His entry point into elective office was narrow and dramatic. 
In 1970, when Rep. Robert Denney withdrew as a candidate for re-election after winning the Republican nomination so he could accept appointment to the U.S. District Court, the 1st District members of the GOP state central committee met to select the new Republican congressional nominee. 
Thone was chosen on an 18-15 vote.
That narrow opening to a congressional seat came six years after a tough loss in his first bid for elective office as the Republican nominee for lieutenant governor in 1964. Thone won more than 49 percent of the vote, but lost a cliffhanger to Democratic nominee Phillip Sorensen.
But the 1970s were good to Thone, resulting in five straight election victories.
"I wasn't a natural," Thone acknowledged. "I worked at it."
Thone had a folksy, unpretentious style as governor, but he was far more comfortable as a private man: hearty, candid, welcoming, no longer cautious or guarded. He greeted friends with a trademark chuckle.
"I've relaxed more," he said. "I'm a little less judgmental."
Although the loss to Kerrey was tough, Thone acknowledged, "it came with maybe a sigh of relief in some respects." 
Enough time in the public eye; enough time bound to a tight and relentless schedule with limited personal freedom.
Thone's governorship coincided with an economic recession that hammered Nebraska agriculture.   
Two months before he handed the keys to state government over to Kerrey, the charismatic, young newcomer who had ousted him, Thone presented a package of state budget cuts that reflected the hard times to a special legislative session he had summoned.
In the aftermath of his single four-year term, Thone said he felt good that he had prioritized and protected the University of Nebraska during those challenging economic years, recognizing its importance to the future of the state. 
A highlight of Thone's congressional career was his participation in a select 1977 House committee formed to investigate the assassination of President John F. Kennedy in the wake of new and recurring conspiracy theories that questioned the work and conclusions of the 1964 Warren Commission.
Thone, one of five committee members, was saluted twice by CBS News anchor Walter Cronkite as "the conscience of the committee," because he insisted on open meetings. 
In the end, Thone concluded there was "not even a scintilla of evidence to substantiate a conspiracy," and the committee accepted the Warren Commission's determination that Lee Harvey Oswald acted alone on that 1963 November day in Dallas.
The nine thick, black volumes detailing the committee's work sat high atop a shelf in Thone's fourth-floor corner office at Erickson and Sederstrom law firm in the Cornhusker Plaza, where a magnificent view of the state Capitol was framed in a tall window near his desk.
Thone was a delegate to Republican national conventions 10 times.
In 1980, he was one of six Republican leaders who sat down with Ronald Reagan in a Detroit hotel room to consider who should be his vice-presidential running mate. Reagan floated the idea of former President Gerald Ford; Thone argued for George H.W. Bush, the man Reagan eventually chose.
In 1988, Nebraska's Republican convention delegates were startled and pleased when Bush stood at the podium in New Orleans preparing to accept his party's presidential nomination, spotted Thone standing by the Nebraska banner and said: "Hi, Charley." 
Thone was raised on a farm northwest of Hartington in the darkness of the Depression and served in the U.S. Army during World War II.
While other kids quit school at the end of eighth grade, Thone went to high school at the insistence of his mother, and then two high school teachers prodded him to enroll at the University of Nebraska. He graduated from the College of Law in 1950.
During an interview at his home last July, Thone was engaged, interested, informed about today's events while also, when prompted, recalling the many times he was in the company of Richard Nixon and Reagan.
Thone was the first governor to endorse Reagan for president and he was the political figure that he admired most.  
"One night at a state dinner at the White House," he recalled, "Ruth Thone was seated beside the president and I sat beside Nancy."
And Thone's wife, Ruthie, as he usually called her, was seated near him during that interview at their home on Woodsdale Boulevard eight months ago.
Services for Charley Thone will be 3 p.m. Tuesday at the Cornhusker Marriott.
Photos: Thone through the years
Charles Thone, Ronald Reagan, Ruth Thone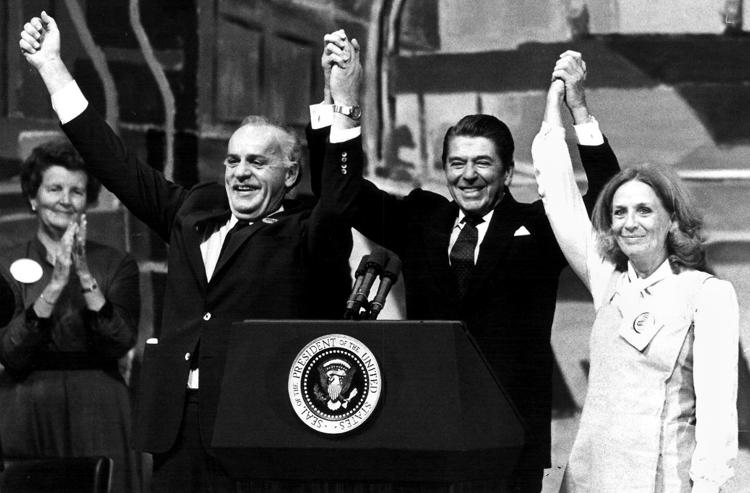 Ruth Thone, sliding down banister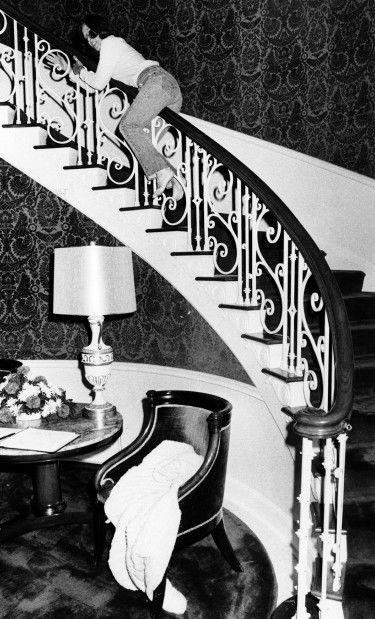 Governor Charles Thone Family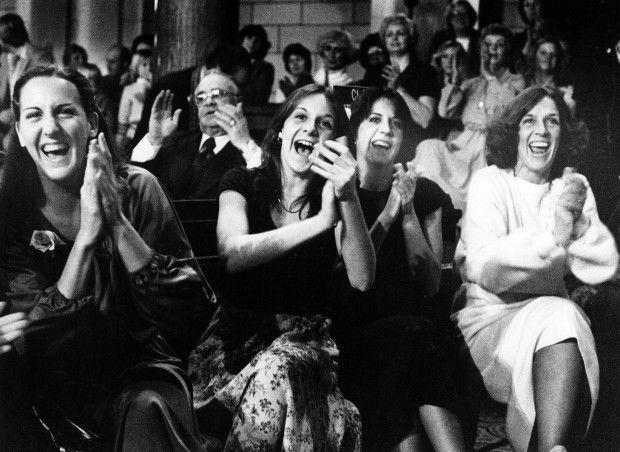 Thones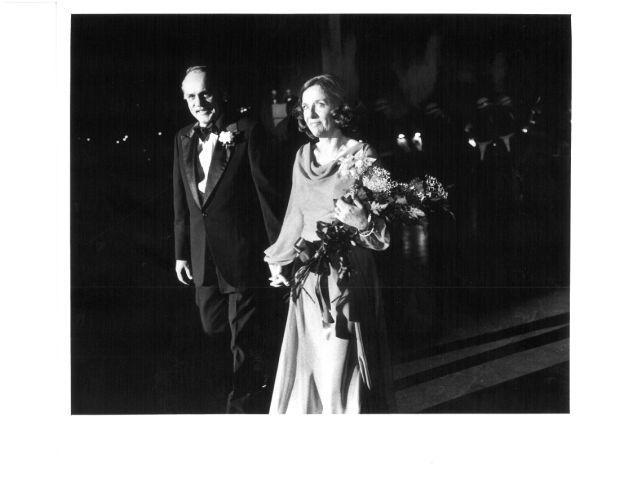 Charley Thone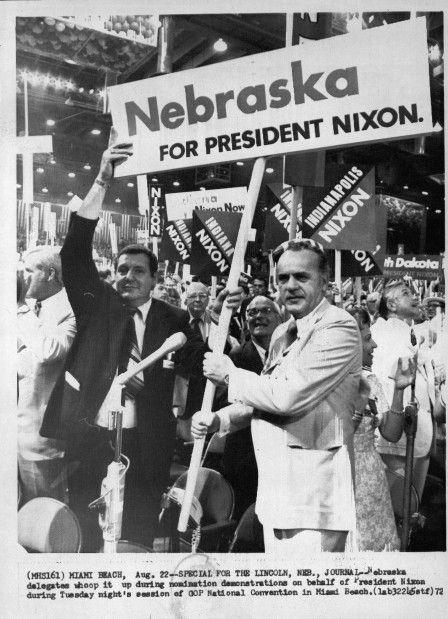 Thone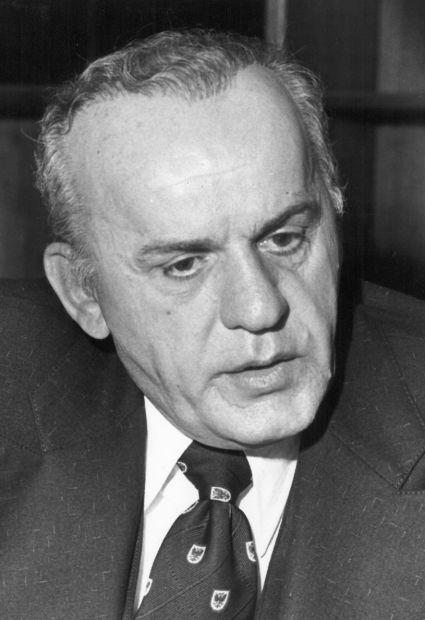 Greeting interns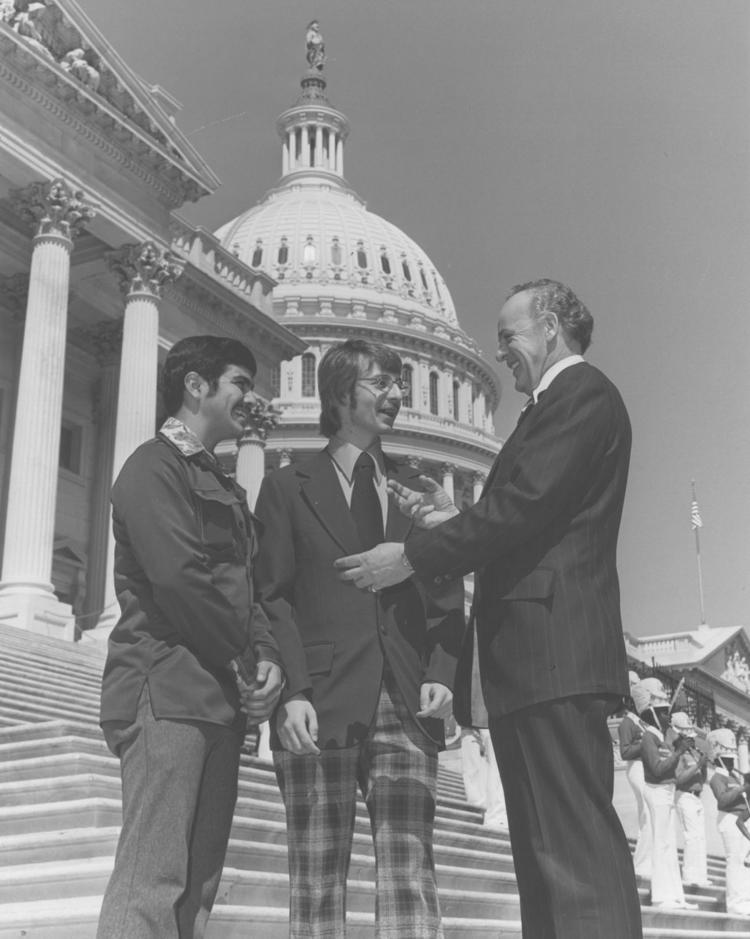 Honor Guard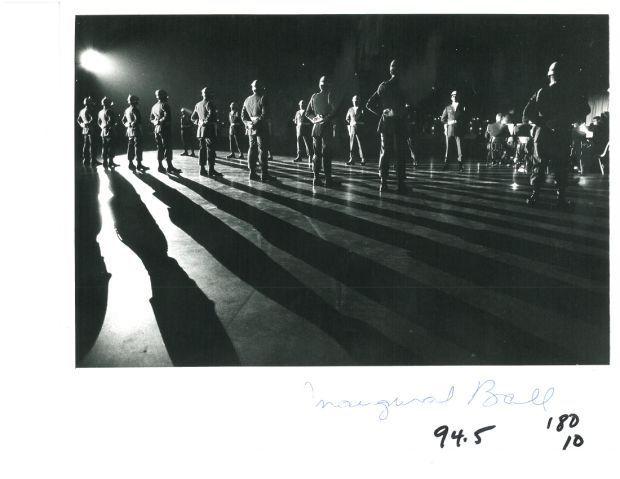 At the Cotton Bowl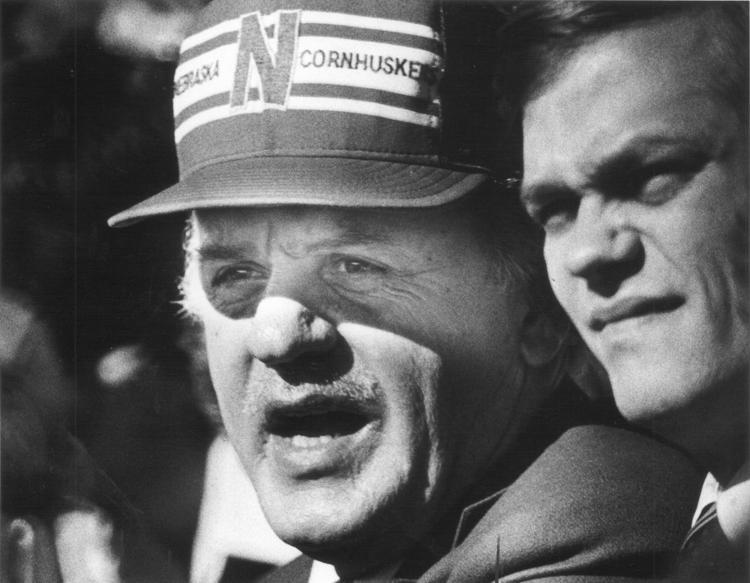 After the snow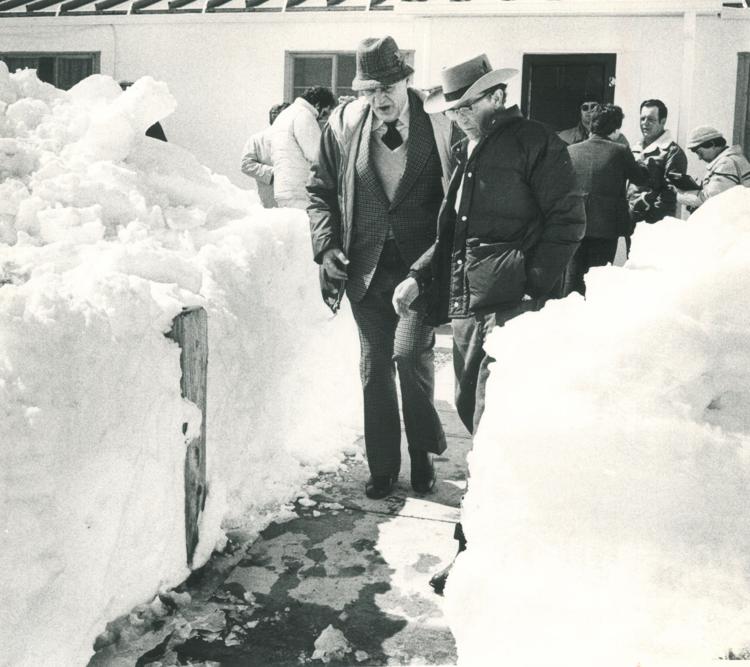 Thone in helicopter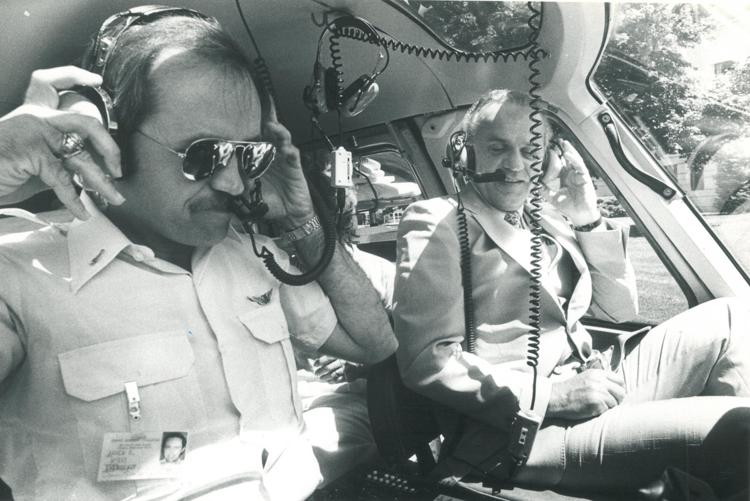 Charles Thone, Gerald Ford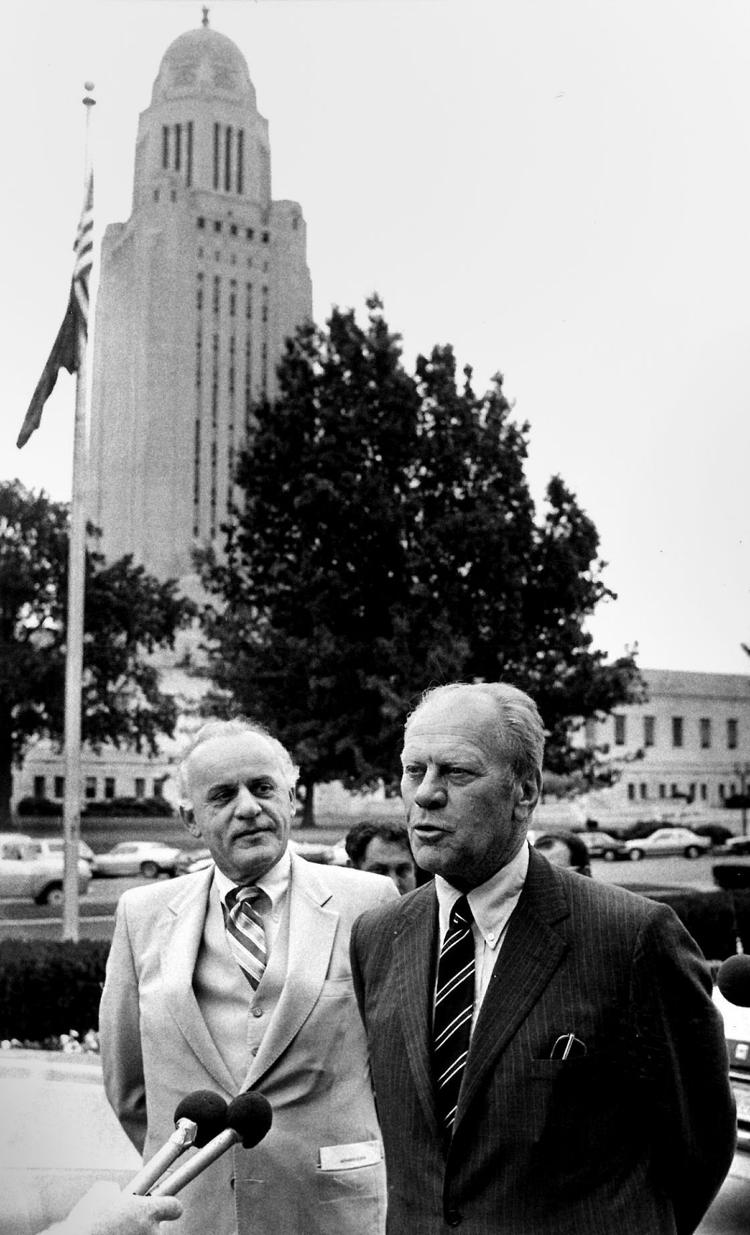 Charles Thone, Ronald Reagan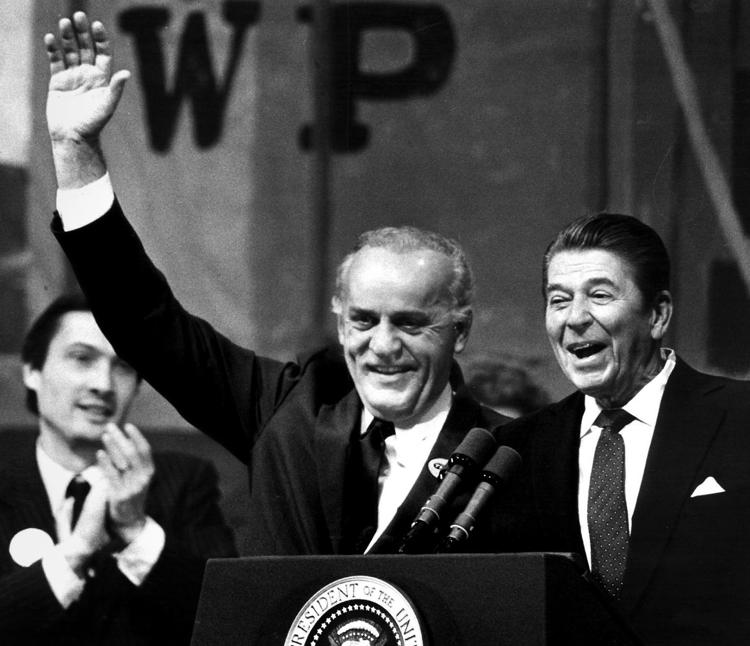 Gerald Ford, Charles Thone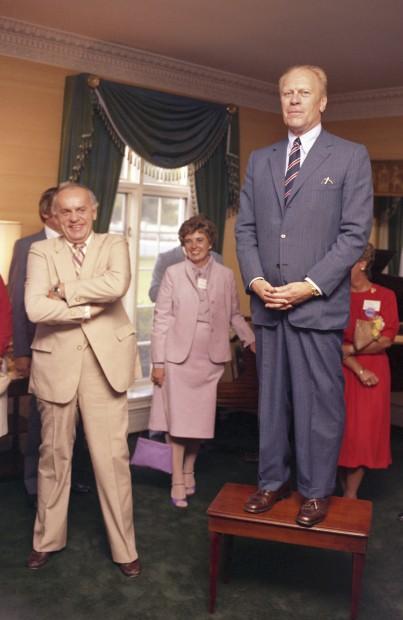 Thone Swears In Orr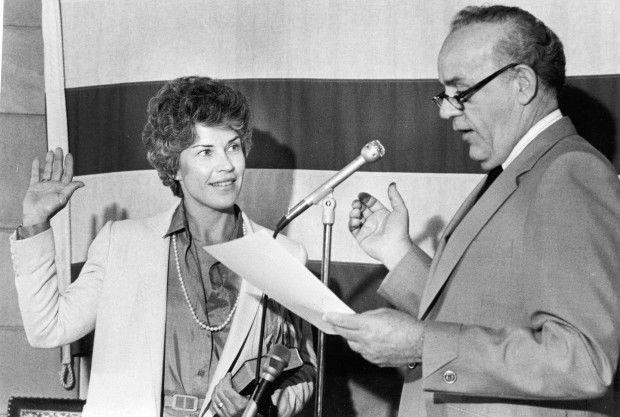 Charley Thone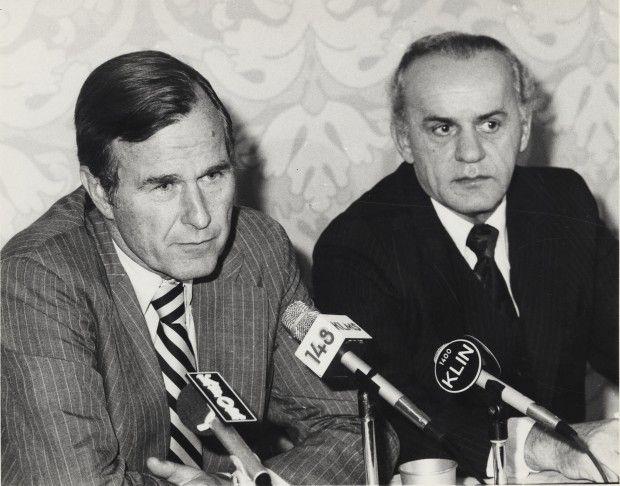 Bob Kerrey 110
Charles Thone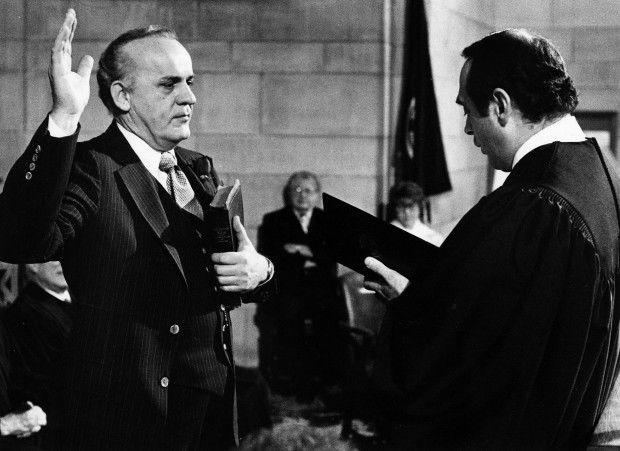 Charles Thone and President Gerald Ford
Thones in the Governor's Mansion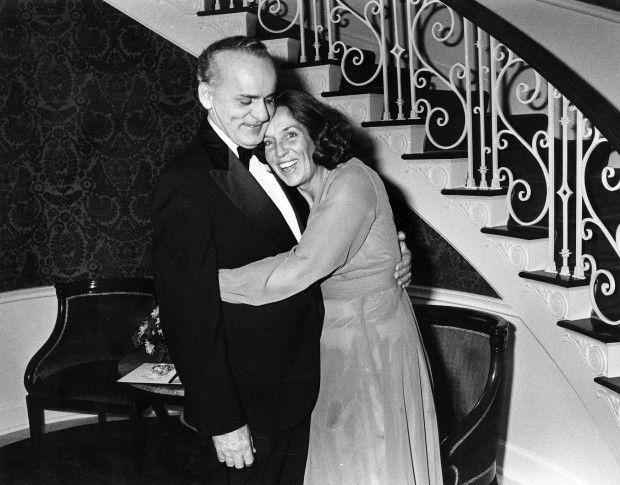 NOT STATE BIRD, BUT ADMIRAL BIRD NOW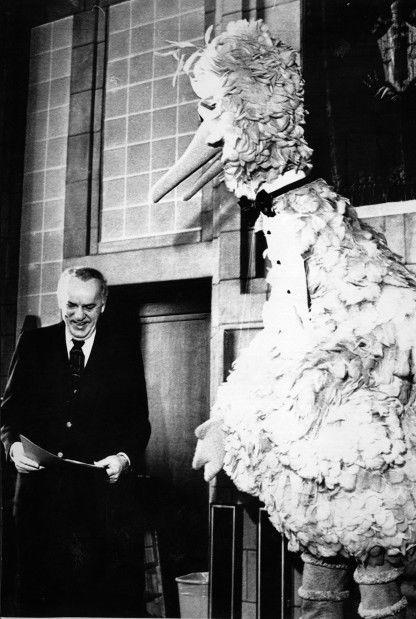 Governor Charles Thone
Governor Thone and Wife Ruthie Cast Ballots
Thone inauguration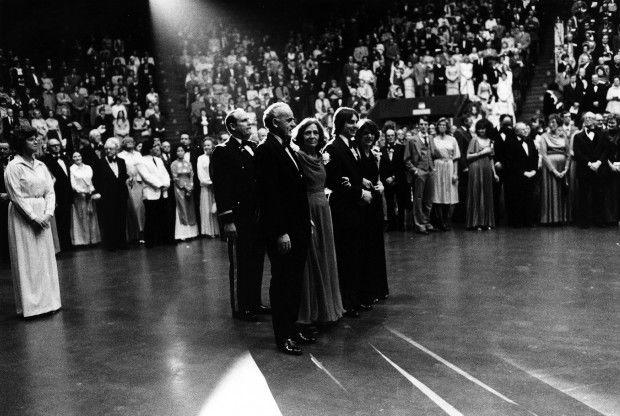 Bob Hope, Charles Thone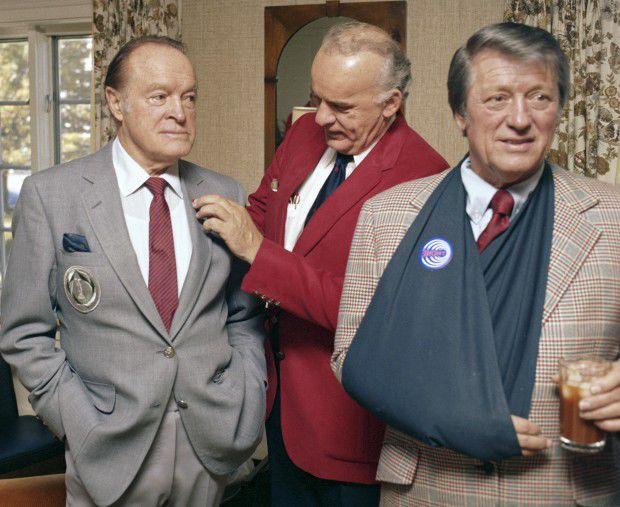 Hagel, Johanns and Thone