Former Lincoln Regional Center managers sue over firings, allege retaliation and discrimination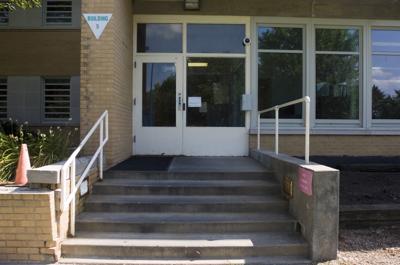 Two top managers fired last spring from the Lincoln Regional Center are suing the state, contending the Nebraska Department of Health and Human Services retaliated and discriminated against them because they wanted to discipline two Regional Center doctors.
Dr. Natalie Baker-Heser, a psychiatrist who was medical director of the Lincoln center, and Stacey Werth-Sweeney, the center's former chief operating officer, filed a lawsuit Wednesday in Lancaster County District Court. 
Both administrators say they were thwarted in attempts to terminate or suspend a male physician who had a history of harassment, intimidation and hostility toward female personnel.
They also were thwarted when they tried to compel all physician personnel at the Regional Center to meet legal requirements for completing patient contact records, according to the lawsuit filed by Omaha attorney David Domina.
Matt Litt, a Health and Human Services spokesman, said department staff had yet to see the filing.
The lawsuit names two medical doctors, Farid Karimi and Rajeev Chaturvedi, who practice psychiatry but are not board-certified and reported to both Werth-Sweeney and Baker-Heser on matters related to patient medical record keeping.
Neither Karimi nor Chaturvedi are currently employed by the state, but they were when Werth-Sweeney and Baker-Heser were terminated on June 12.
Karimi filed his own lawsuit this summer, alleging violations of regulations, policies and laws in diagnosing and treating mentally ill patients at the Regional Center. His complaint alleges Werth-Sweeney retaliated against him. 
Werth-Sweeney and Baker-Heser allege in their lawsuit that they observed numerous violations of medical record keeping requirements by both doctors.
"At times, Chaturvedi and Karimi were deficient by many months in documentation of their patient contacts, including matters ranging from mental status examinations and basic presentation features to prescriptions, interventions, therapies and progress notes, changes in plans of care including medications and discharge summaries," the lawsuit states.
The lawsuit says the two administrators met resistance from Health and Human Services officials when they reported the deficiencies and tried to take enforcement action.
The lawsuit also alleges that records completed by Chaturvedi were not completed within 30 days after a patient was discharged. "Instead they were made up after the fact," the lawsuit says.
The state agency's attempt to conceal or permit violations of medical record-keeping requirements "constituted unlawful practices under federal and Nebraska law," the suit says.
The lawsuit also says Baker-Heser and Werth-Sweeney reported numerous employee complaints of harassment, intimidation and abuse by Karimi, but the reports were not investigated and remedial action was not taken.
Werth-Sweeney says that from 2016 to the end of her employment, Karimi subjected her to conduct that was severe or pervasive enough to "create a work environment that a reasonable person would consider intimidating, hostile or abusive. This included slurs against Ms. Sweeney, spreading false and malicious rumors, ridicule, verbal intimidation and interference with her work performance and job duties."
Despite a number of reports about Karimi's behavior, Health and Human Services officials in positions of authority refused to act, according to the lawsuit.
The lawsuit says Baker-Heser, who began as medical director at the center on March 12, immediately "insisted that the performance of her professional subordinates change to satisfy regulatory and professional requirements."
"Dr. Baker was opposed, subverted, disrespected, harassed, intimidated, disregarded and finally terminated by the defendant on June 12, 2018," the suit alleges.
The lawsuit says Baker-Heser and Werth-Sweeney, who had worked for the state for 29 years, had excellent work records and had never been disciplined.