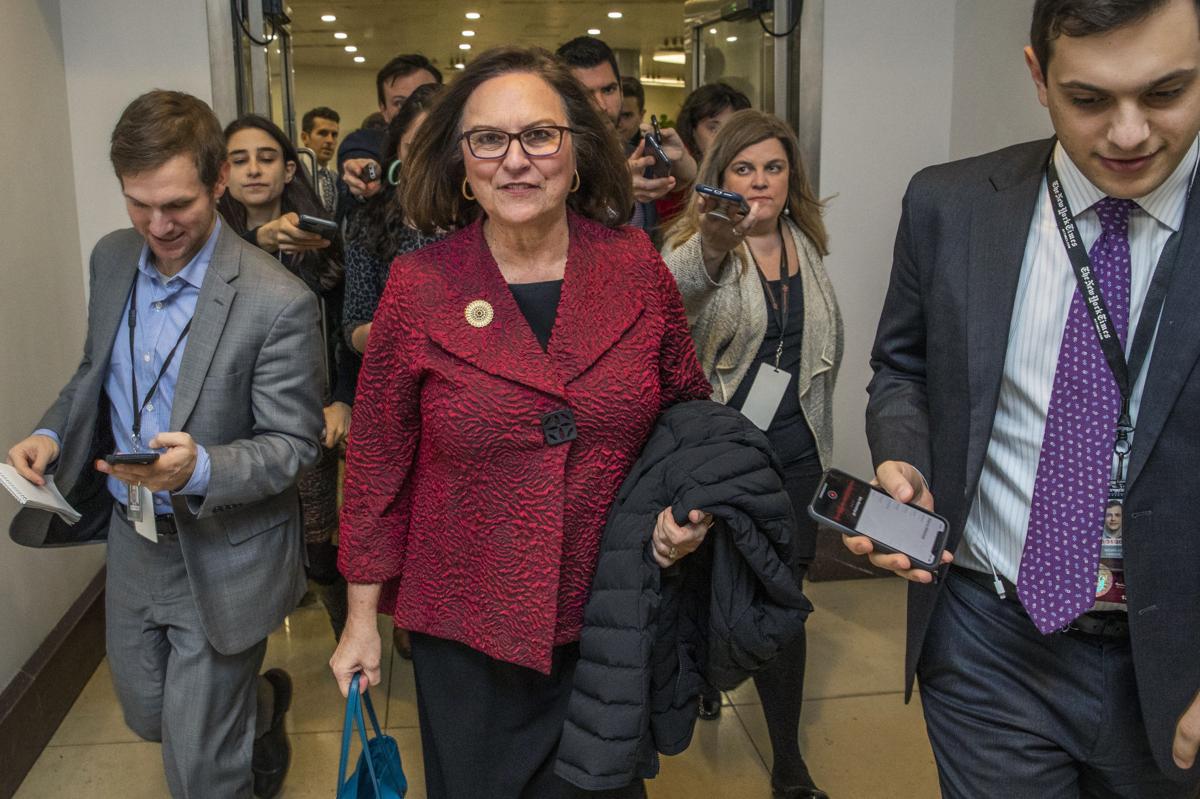 Sen. Deb Fischer said Friday she's already decided that she is going to seek a third term in 2024, recognizing the importance that seniority plays in determining how effective a member of the U.S. Senate can be.
"I am going to run for the Senate again," Fischer said during a telephone interview from Washington.
"I've already decided," she said. "And I think it's good to get things out early.
"If you want to get things done, seniority matters," Fischer said.
Fischer's early announcement not only informed voters, but also sent a signal to potential 2024 Senate candidates who might be considering whether to enter the race.
A contest without an incumbent in the field is a much easier political mountain to climb, and virtually all potential Republican candidates would be highly unlikely to consider a primary challenge with Fischer seeking reelection.
Although Republican Gov. Pete Ricketts has not revealed any potential political plans after he is term-limited out of office at the end of 2022, a Senate bid has been high on the speculative list along with a possible bid for the 2024 Republican presidential nomination if that race is wide-open.
No senator from Nebraska has sought a third term in the last three decades, not since Democratic Sen. Jim Exon was reelected in 1990.  
Republican Sen. Chuck Hagel and Democratic Sens. Bob Kerrey and Ben Nelson did not seek reelection after serving two terms.
Republican Sen. Mike Johanns left the Senate after a single term.
Fischer, a former two-term state senator, had been viewed as a potential 2022 gubernatorial candidate before announcing her intention to remain in the Senate.
In 2018, she was reelected by a 133,000-vote margin, defeating Democratic nominee Jane Raybould.
Fischer said she is positioned to move up the ladder in seniority on Senate committees with a third term, and that, she said, "makes it easier to advance legislation and get things done."
Touching on a number of topics, Fischer said she is hopeful that there can be bipartisan agreement on a major infrastructure development plan, concerned about the approaching withdrawal of all U.S. troops from Afghanistan and supportive of Rep. Liz Cheney's right to express her criticism of former President Donald Trump.
"I believe in the big (Republican Party) tent," Fischer said. "Everyone should have a voice."
As for the Biden administration's plan to withdraw all U.S. troops from Afghanistan by Sept. 11, Fischer said "I have questions about it, and I did when President Donald Trump proposed it" with a May 1 deadline.
"I think we need to have some eyes looking over the horizon," Fischer said. "I have real concerns about the Taliban."
Taliban insurgents continue to battle with the Afghan government for control of the country.
Fischer said she sees some hopeful signs that the Biden administration and Senate Republicans may be able to reach some agreement on a major infrastructure development plan.
"It looks pretty good," she said, "and I guess we'll find out."
Fischer, a member of the Senate Commerce, Science and Transportation Committee, was among a small group of Republicans who initially met with Biden at the White House for a bipartisan discussion about infrastructure legislation.
"I told the president I thought the focus should be on core infrastructure," Fischer said, including roads, bridges, pipelines and broadband, instead of the broad range of topics, including child care and home care, contained in his original proposal. 
Fischer said she is encouraged by what Sen. Shelley Moore Capito of West Virginia, the leading Republican negotiator, is telling her about progress toward a bipartisan agreement that focuses on core infrastructure.
"It's a moving target," Fischer said. 
Fischer pointed to collaborative work on the proposed Endless Frontier Act, which is aimed at expanding critical technology, as an example that "bipartisan is still there" in the Senate.
Photos: Deb Fischer's political journey
Deb Fischer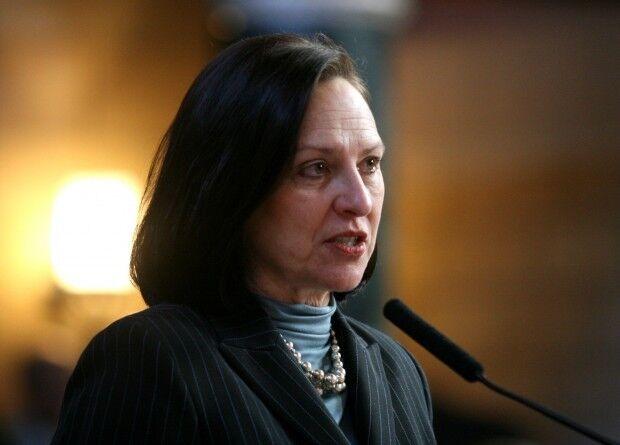 Deb Fischer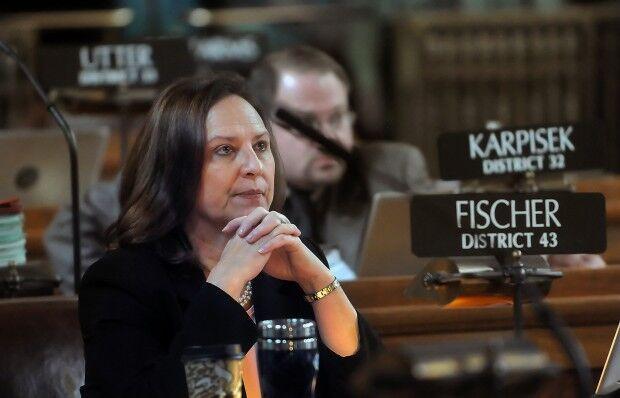 Deb Fischer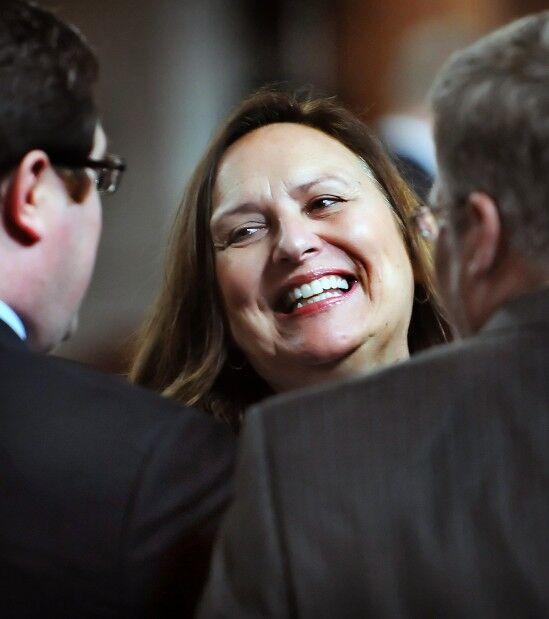 State Senator Deb Fischer with mentees.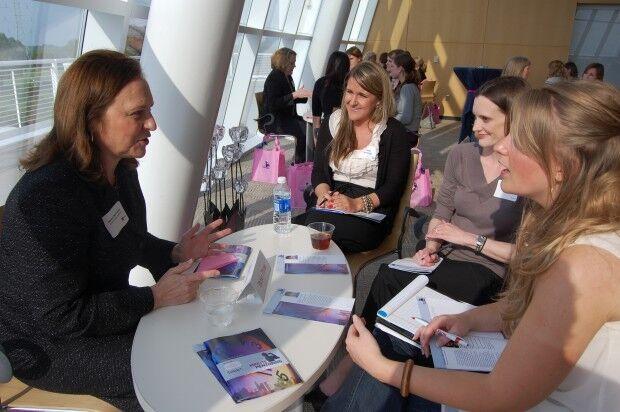 Deb Fischer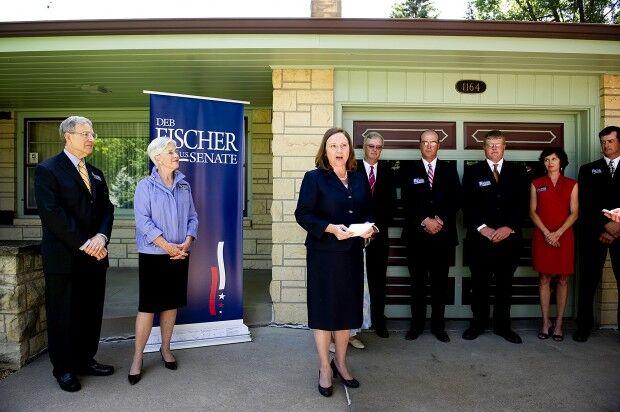 Deb Fischer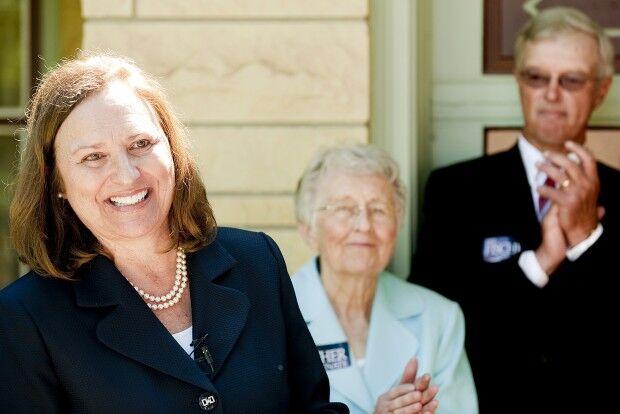 Legislature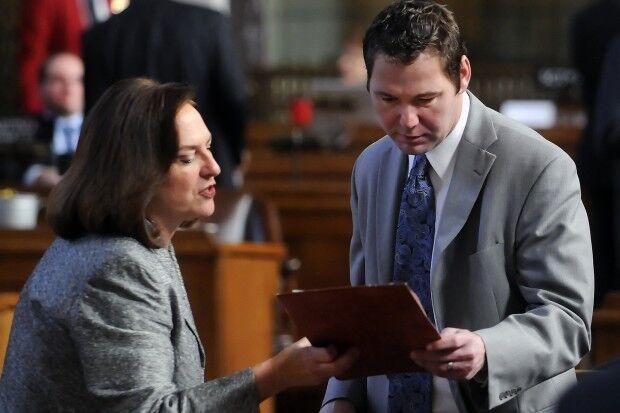 Deb Fischer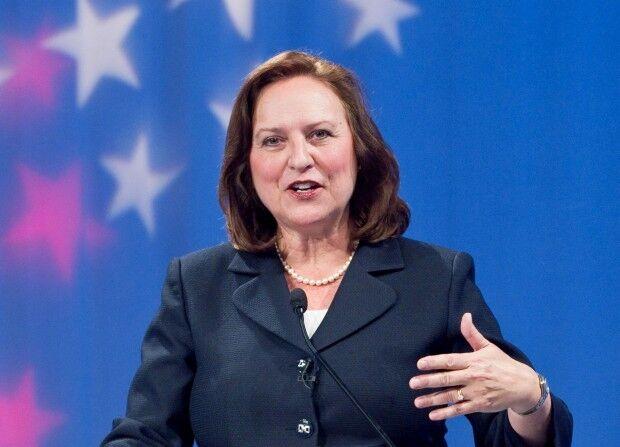 Election Day, 5.15.12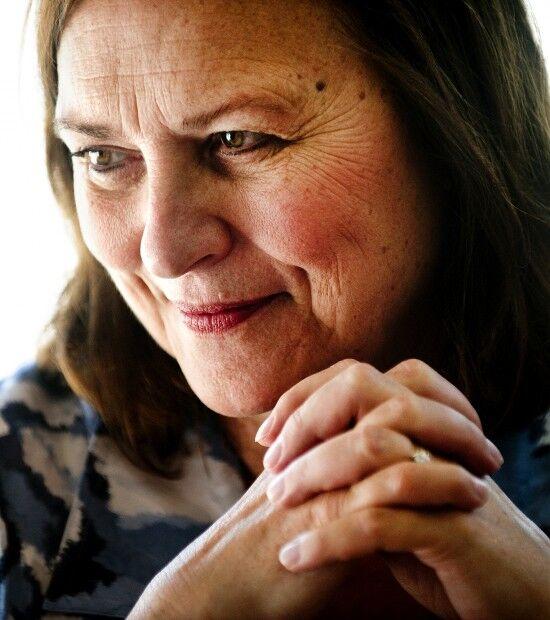 Deb Fischer - Election Day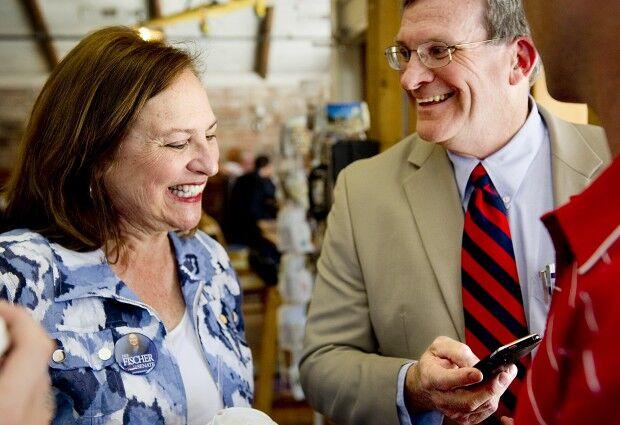 Deb Fischer election night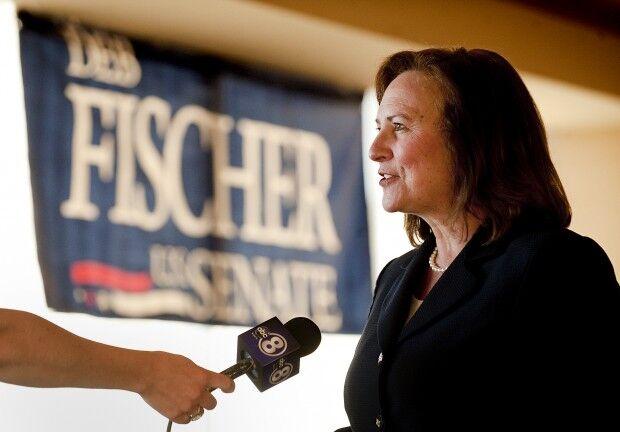 Deb Fischer election night
Deb Fischer election night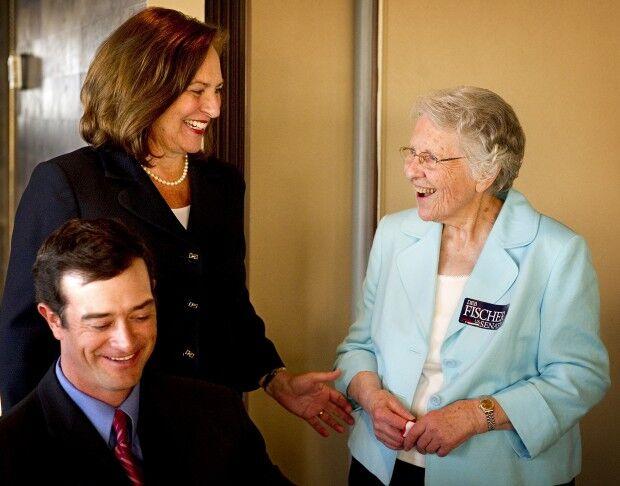 Deb Fischer election night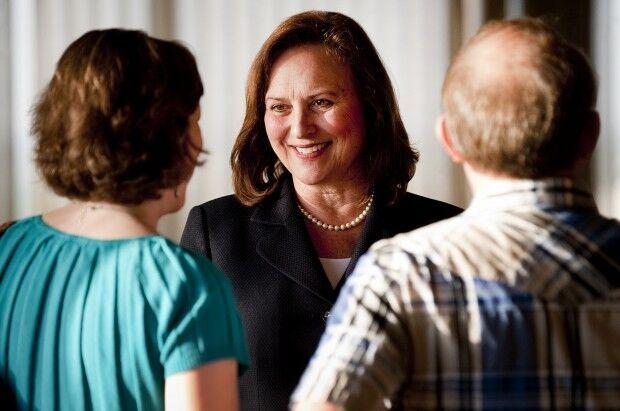 Deb Fischer winning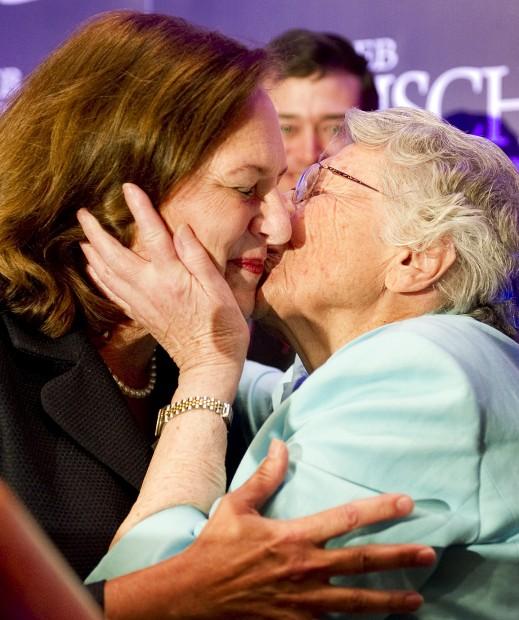 Fischer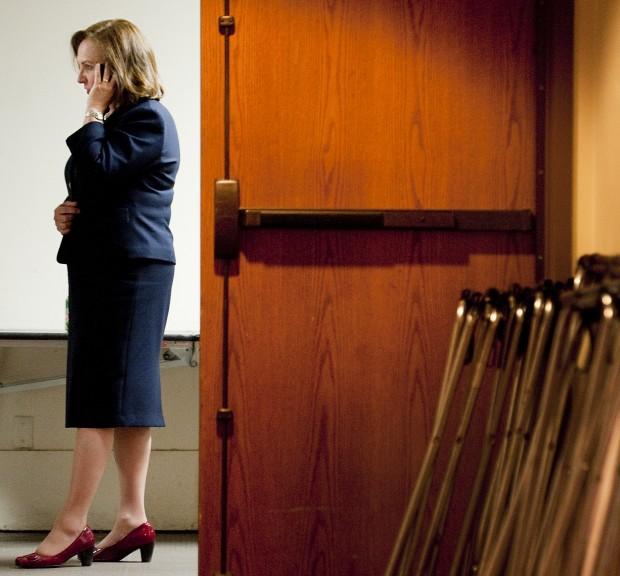 Deb Fischer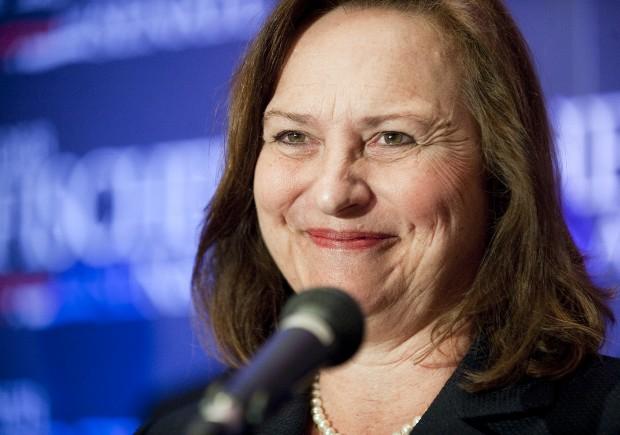 Deb Fischer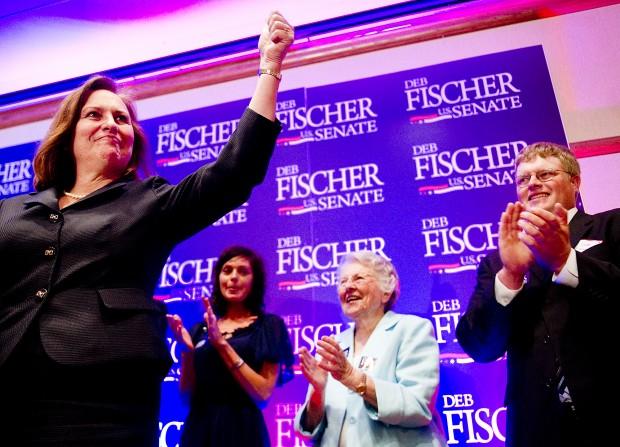 Fischer, Bruning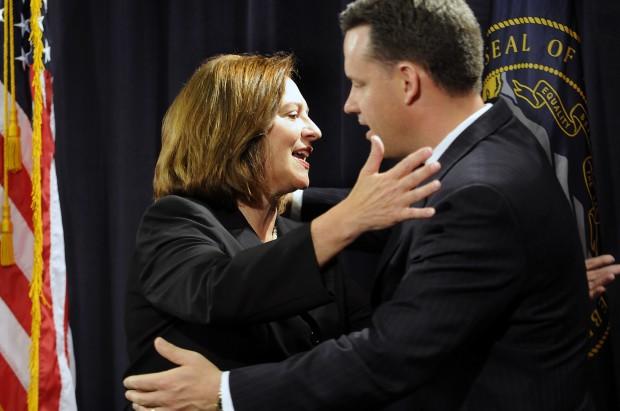 Heineman, Fischer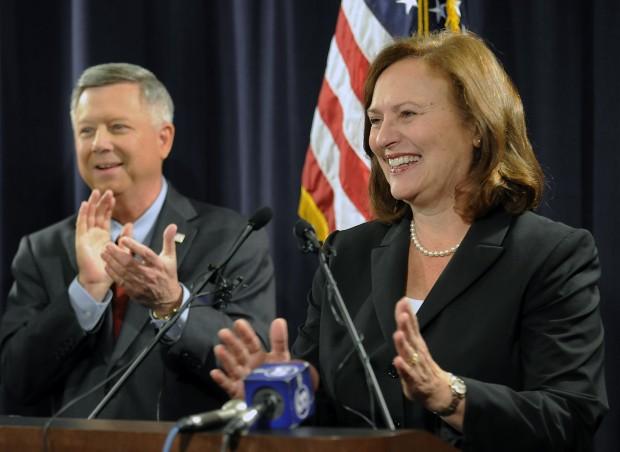 Deb Fischer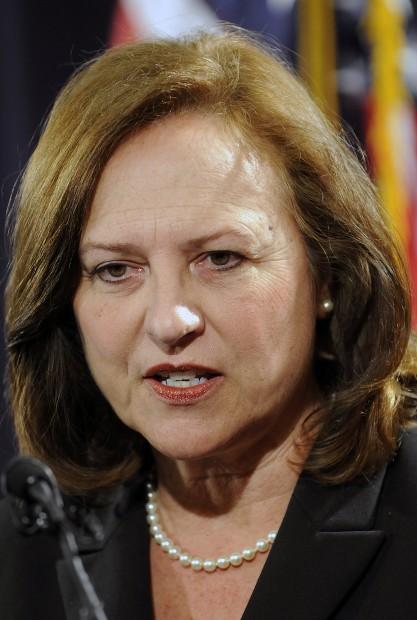 Fischer, Bruning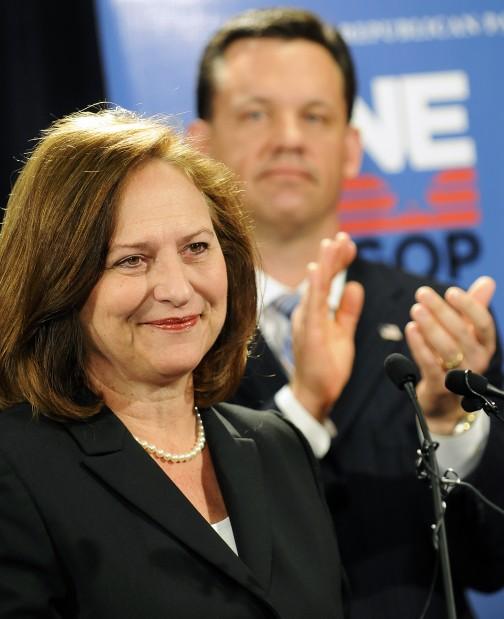 Fischer, Pete Ricketts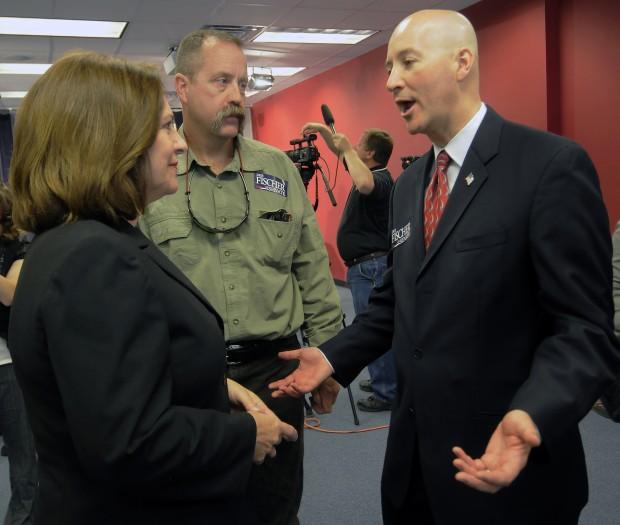 Fahleson, Stenberg, Heineman, Fischer, Bruning

Fischer, Bruning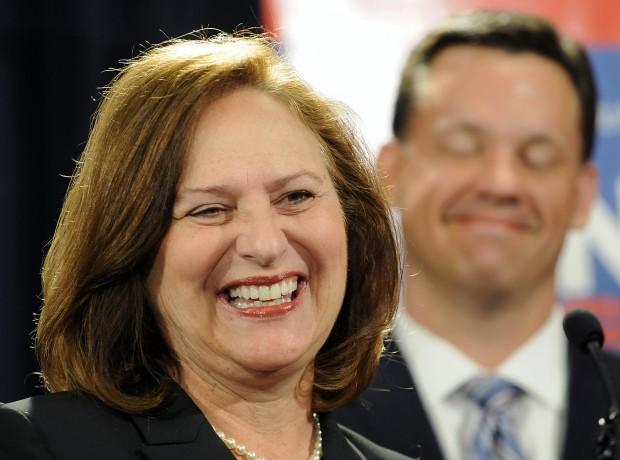 Deb Fischer, Bob Kerrey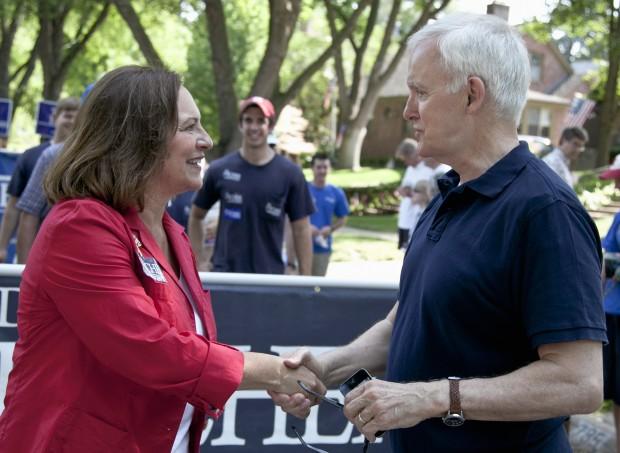 Deb Fischer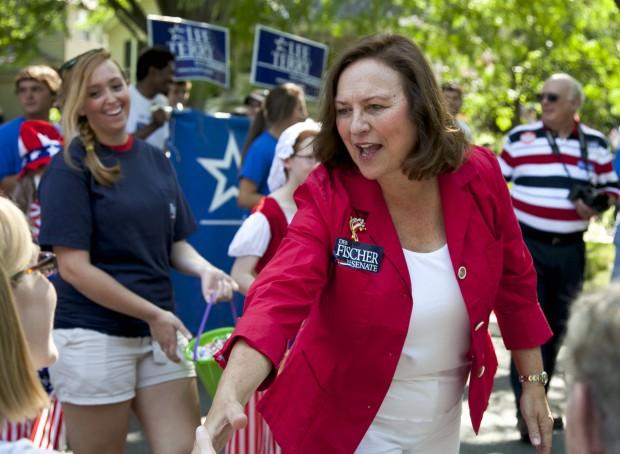 Deb Fischer, Bob Kerrey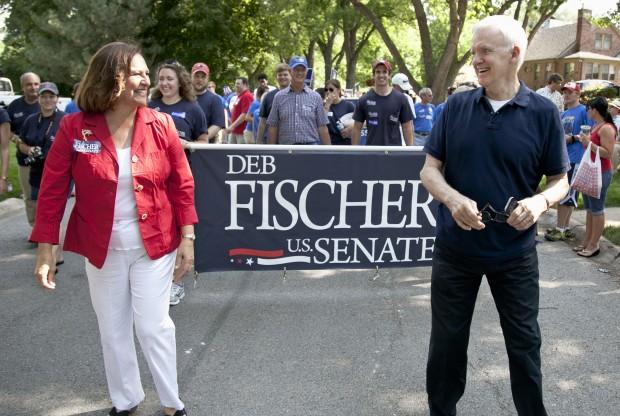 Deb Fischer debate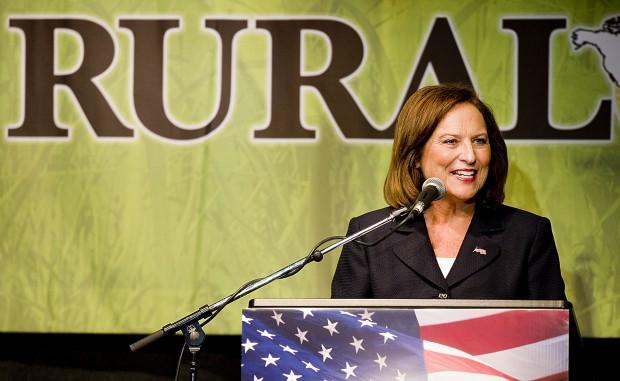 Fischer Kerrey debate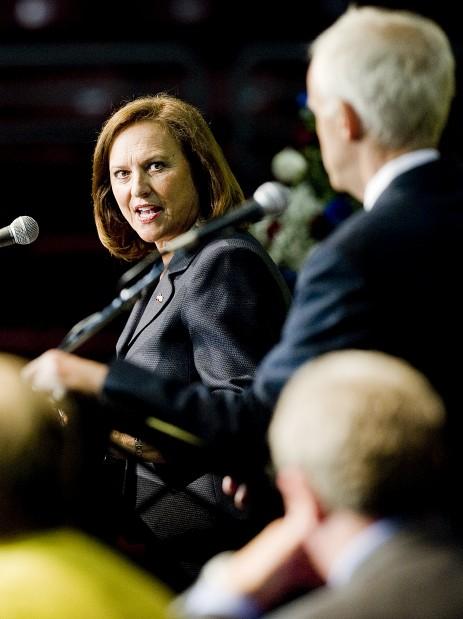 Fischer Kerrey debate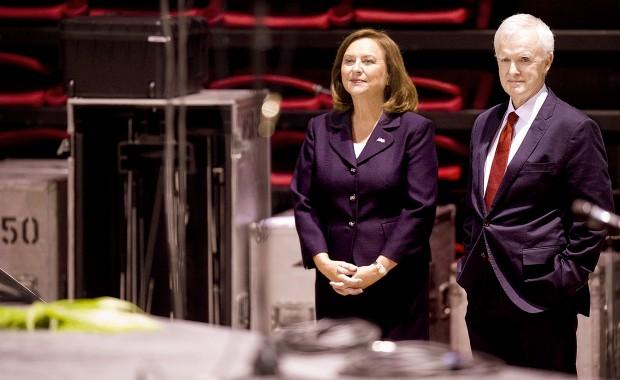 Deb Fischer, Bob Kerrey
Deb Fischer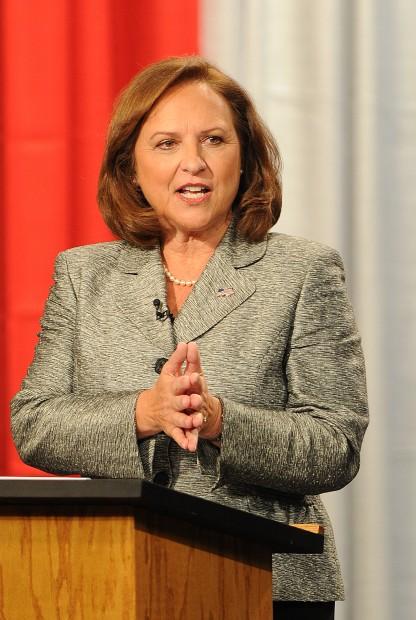 Bob Kerrey, Deb Fischer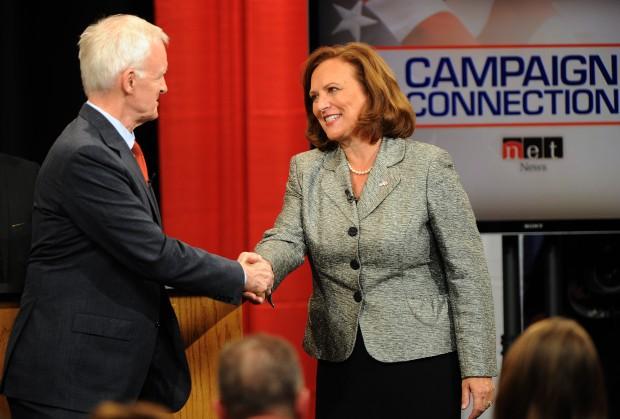 Deb Fischer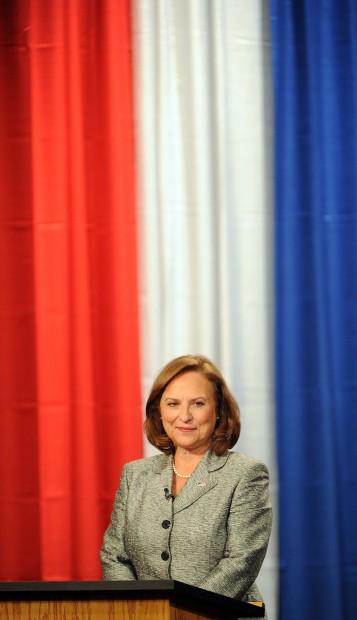 Photos of the Day, 10.8.2012 19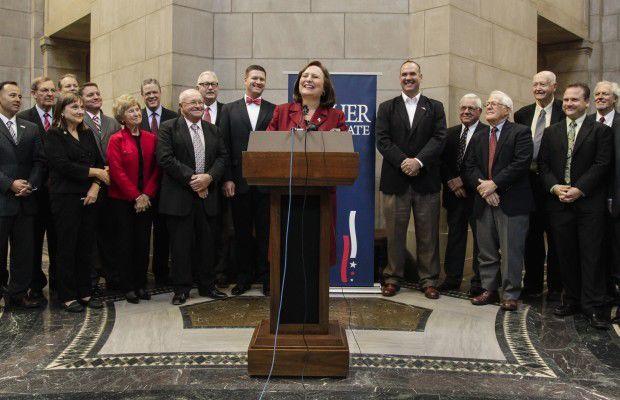 Deb Fischer campaign visit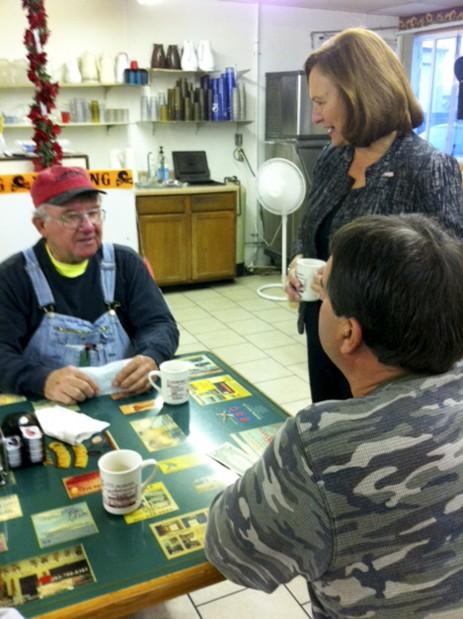 Deb Fischer press conference, 11.1.2012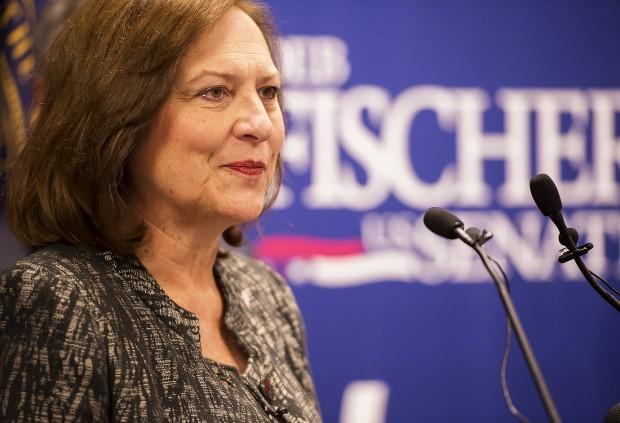 Deb Fischer press conference, 11.1.2012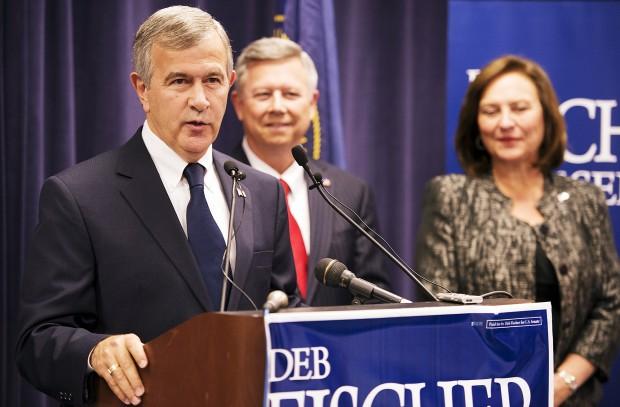 Fischer Presser, 11.1.2012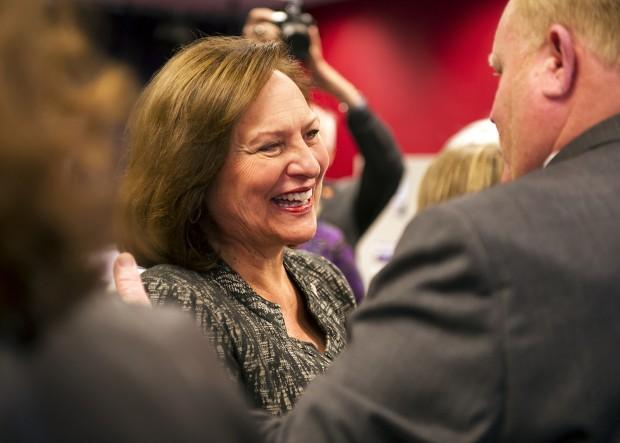 John McCain, Deb Fischer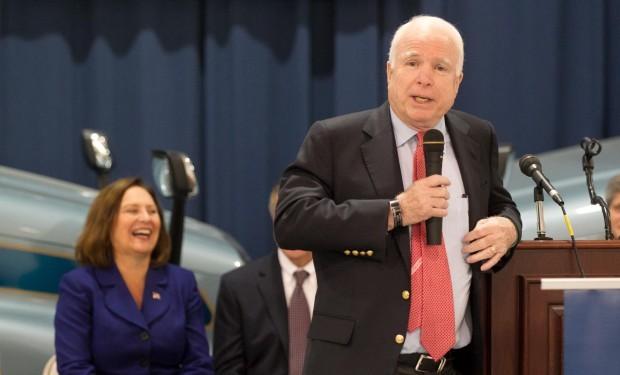 Deb Fischer Victory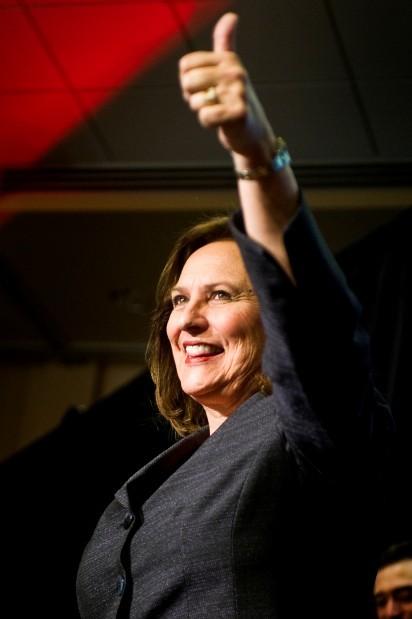 Deb Fischer Campaign 11.06.2012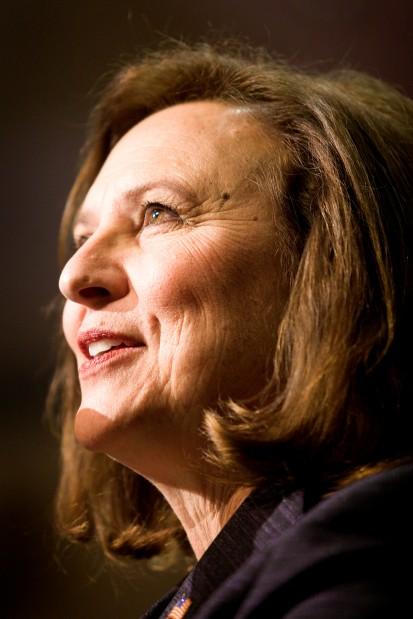 Deb Fischer Victory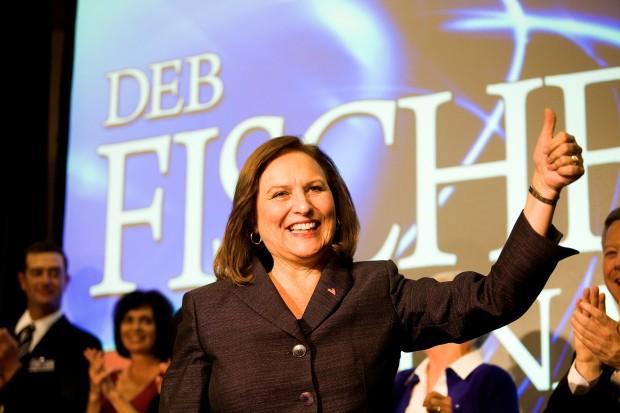 Deb Fischer Campaign 11.06.2012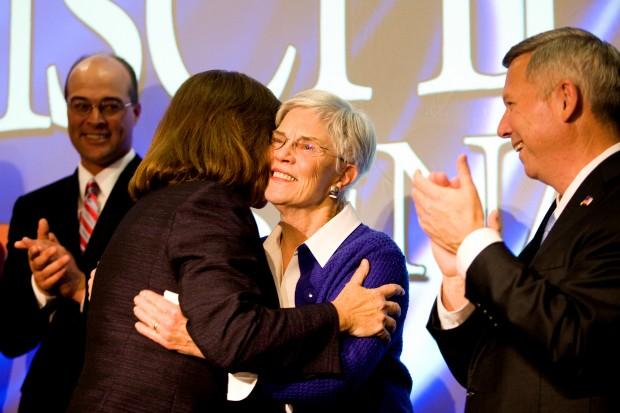 Deb Fischer sworn in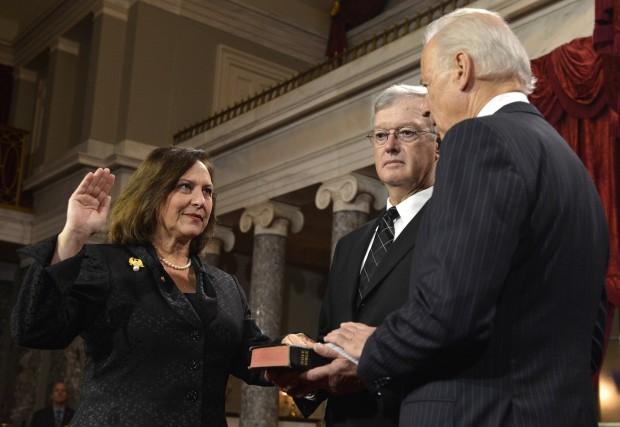 Deb Fischer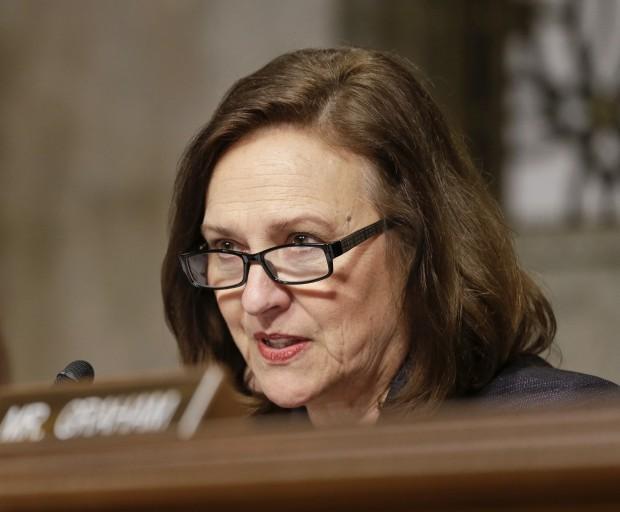 Deb Fischer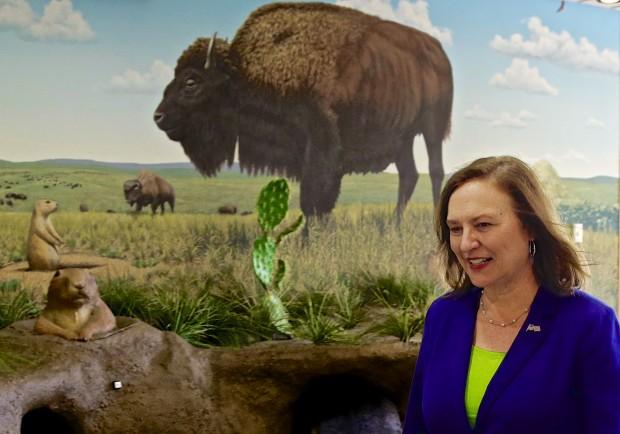 Nebraska Korean War veterans tour Washington, DC memorials as part of Honor Flights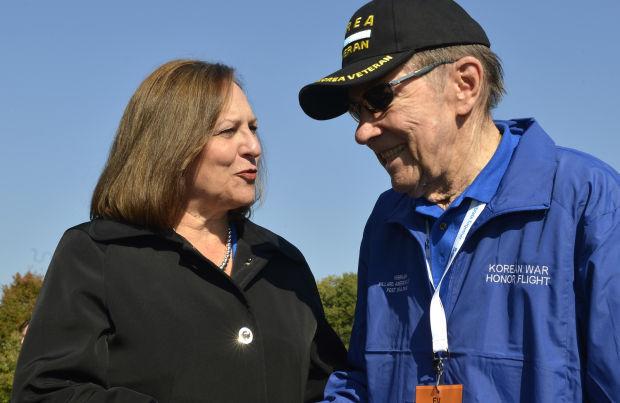 Medal Of Honor, 6.7.14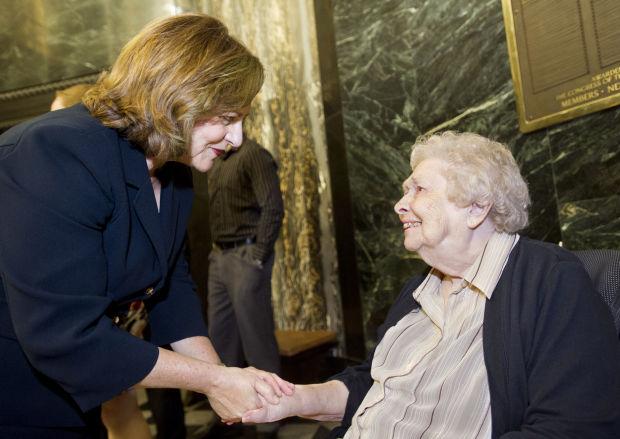 Capitol Forum Day, 03/21/2016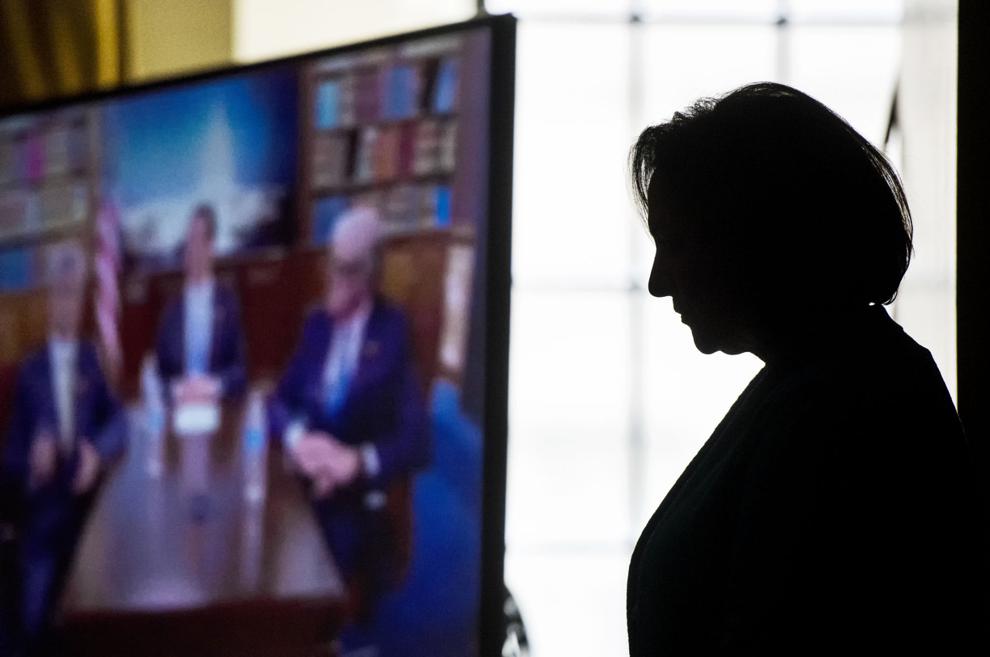 Nebraska Vietnam Combat Veterans Flight members tour Washington, DC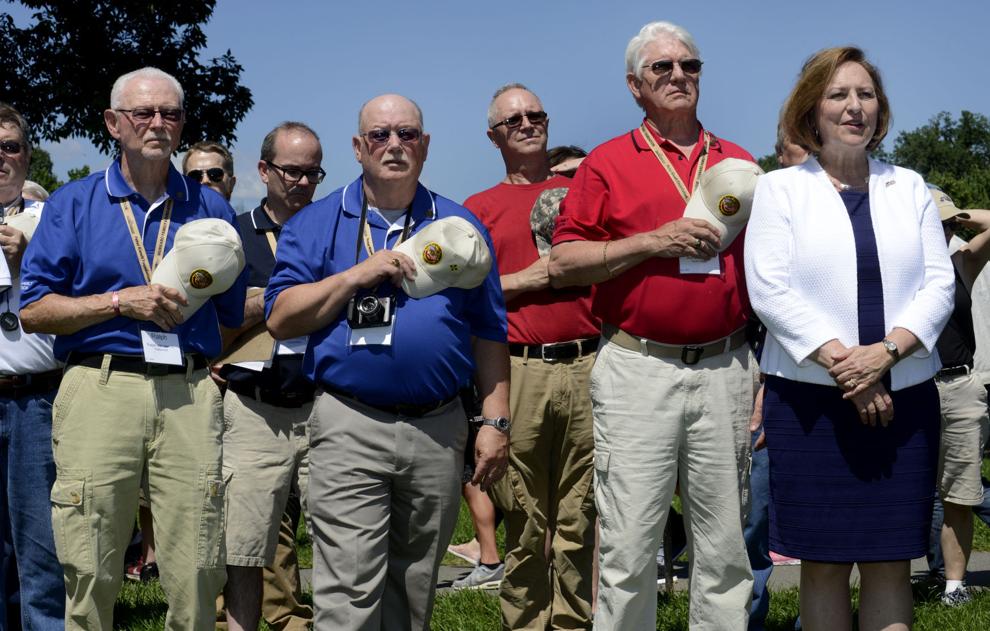 Fischer protest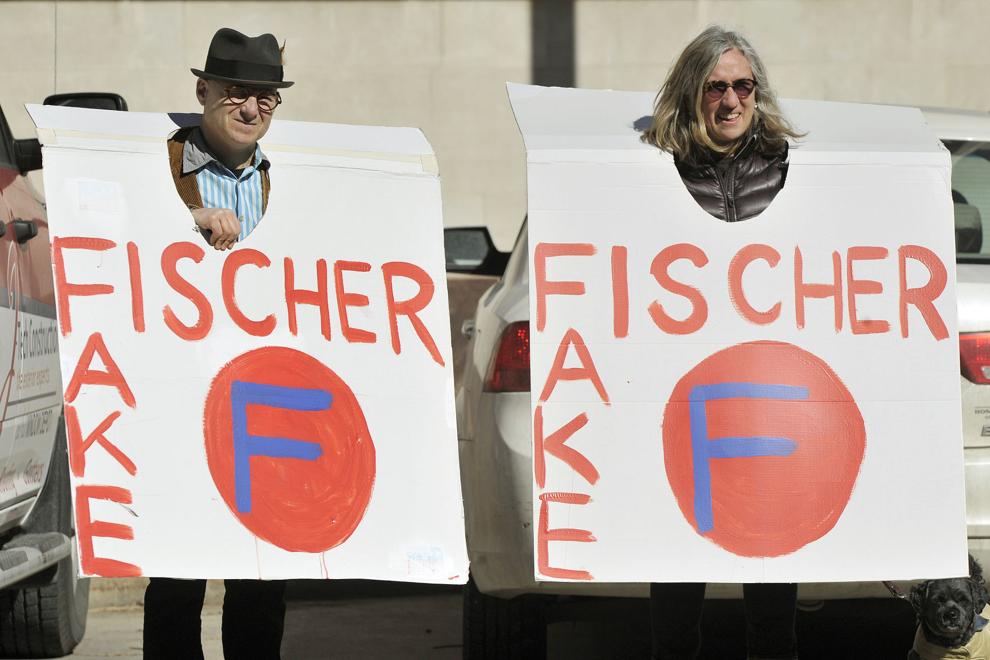 Deb Fischer in Kearney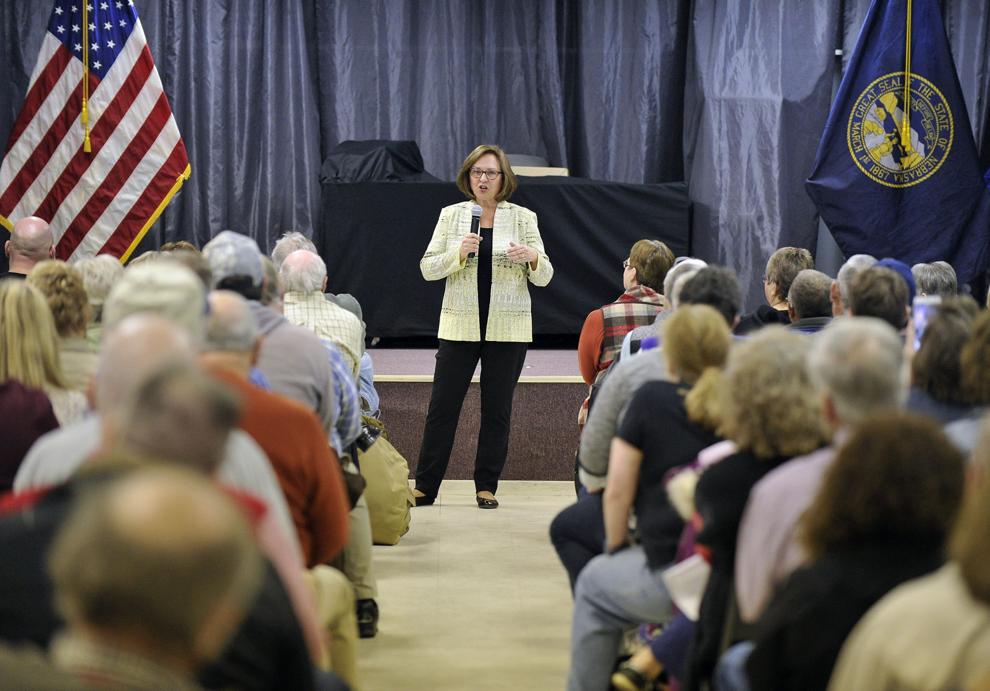 Fischer in Holdrege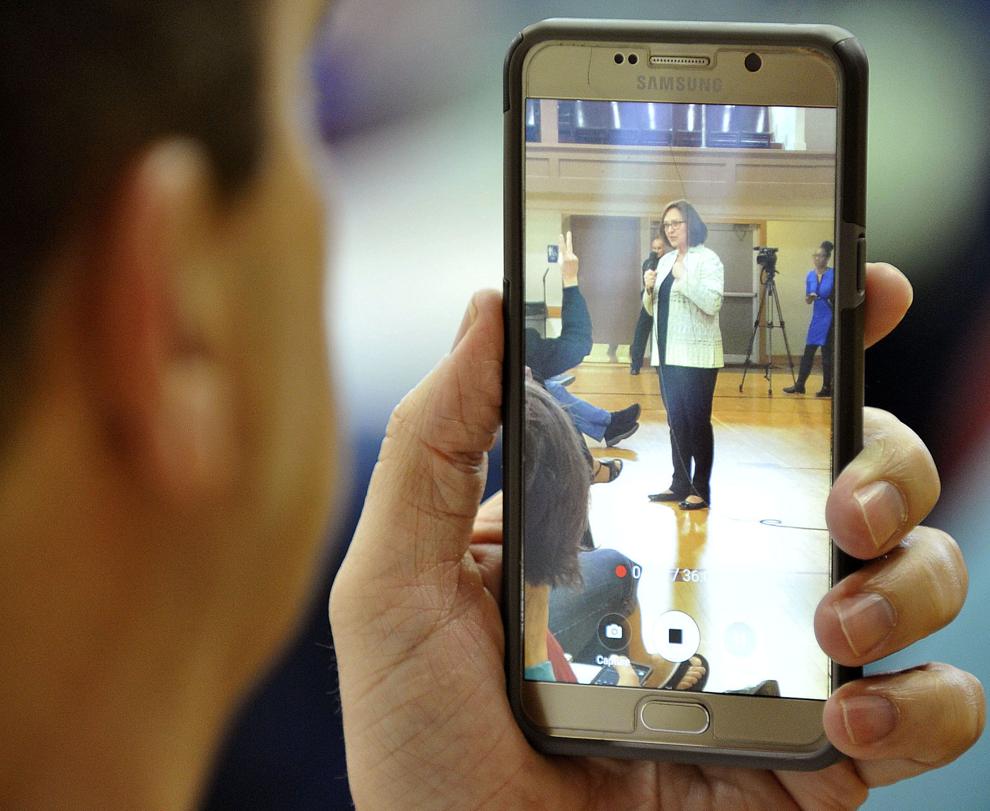 Deb Fischer and Greg Ibach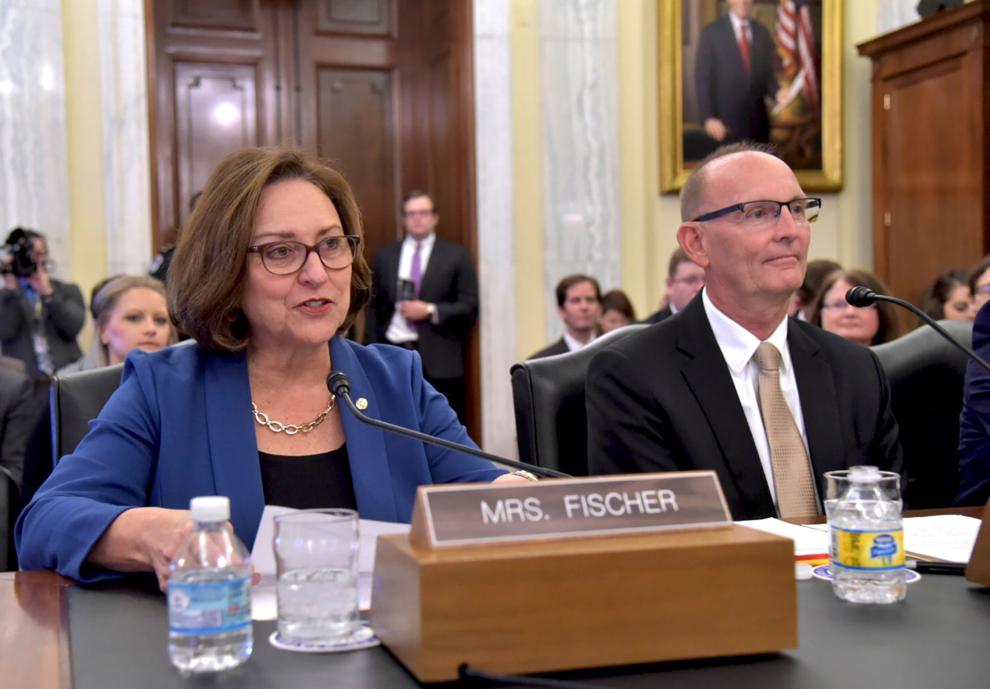 Serving their country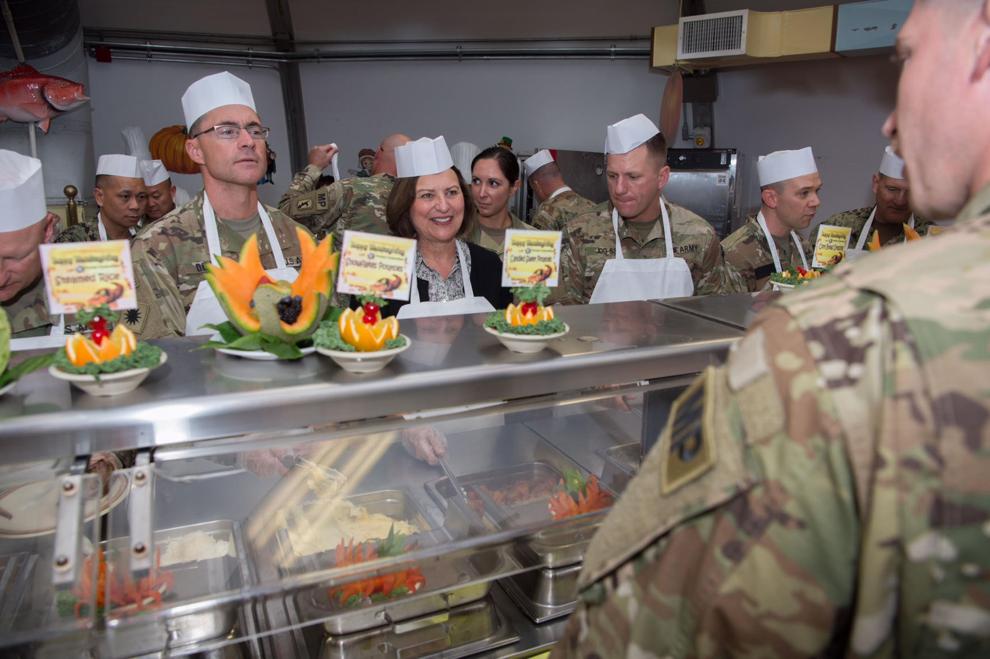 Fischer 42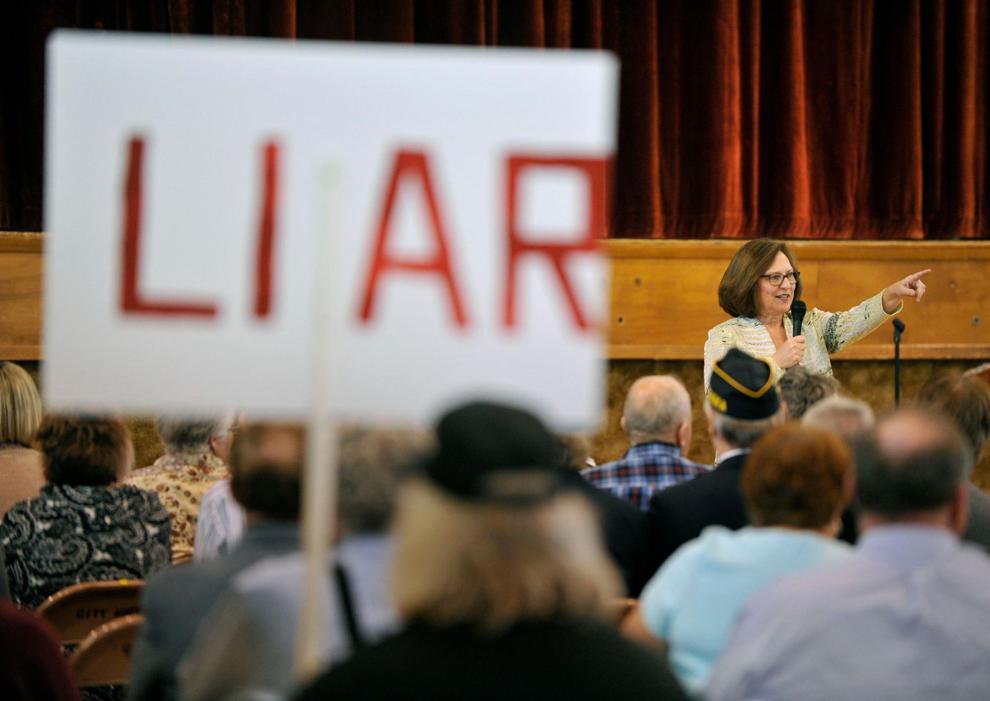 4th of July Parade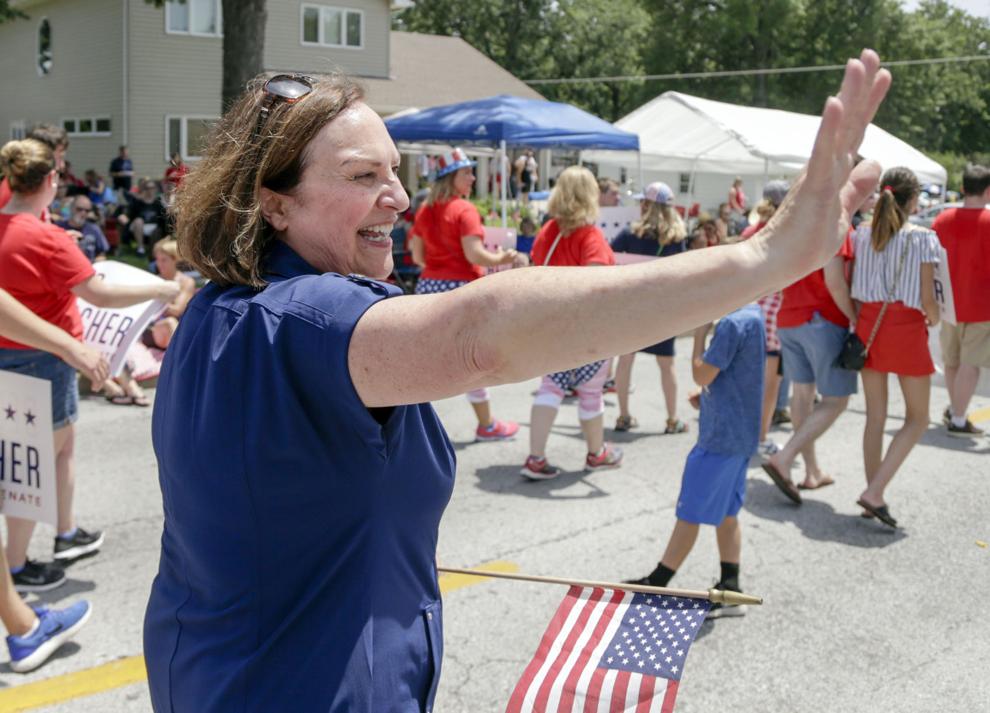 Fischer-Raybould debate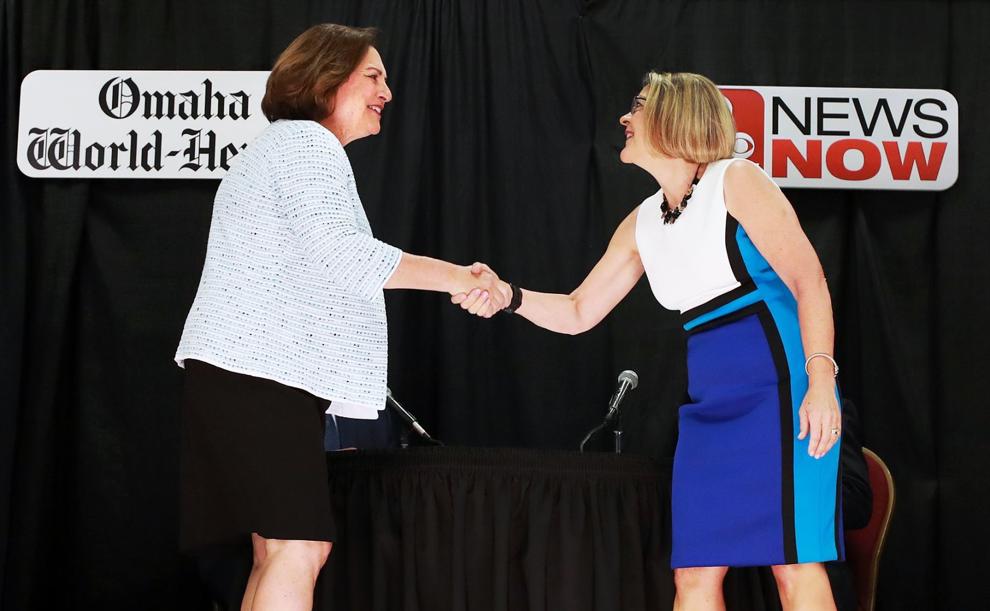 Senator Deb Fischer wins re-election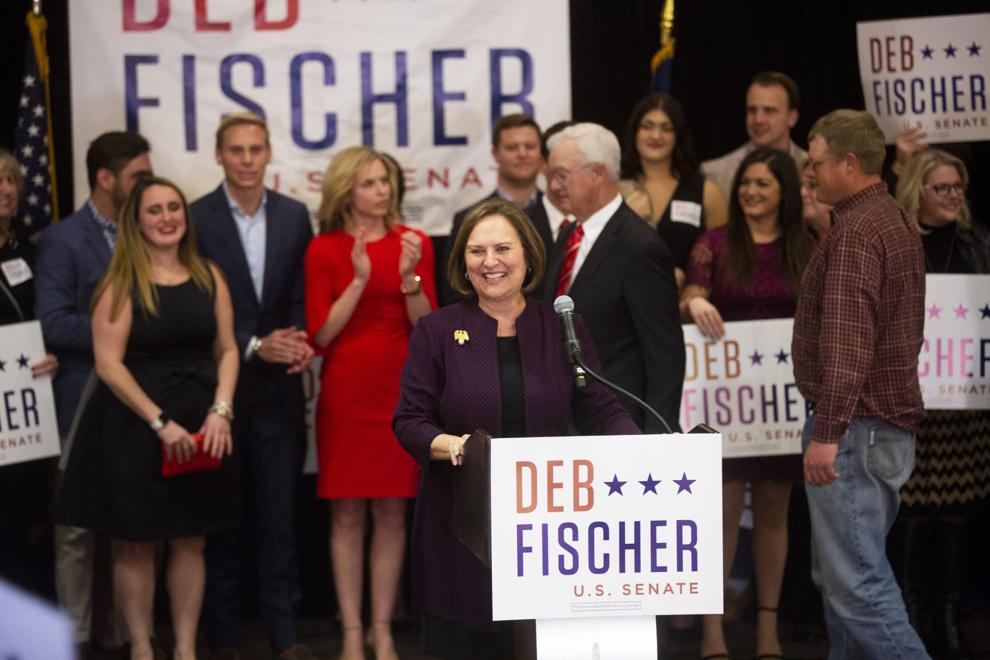 New Congress, Deb Fischer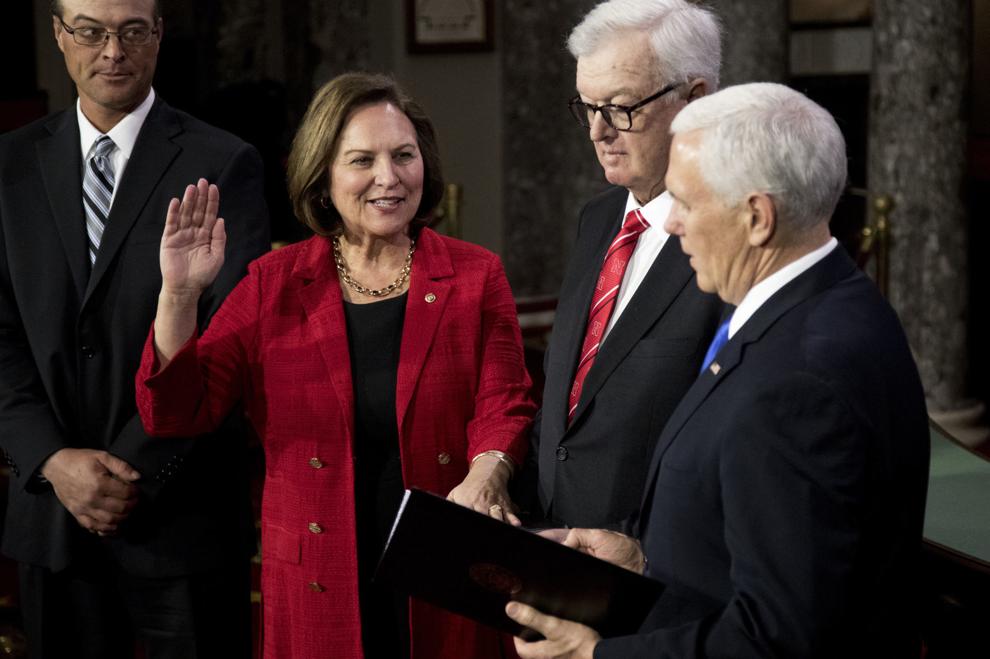 The 2019 Inaugural Ball at Pinnacle Bank Arena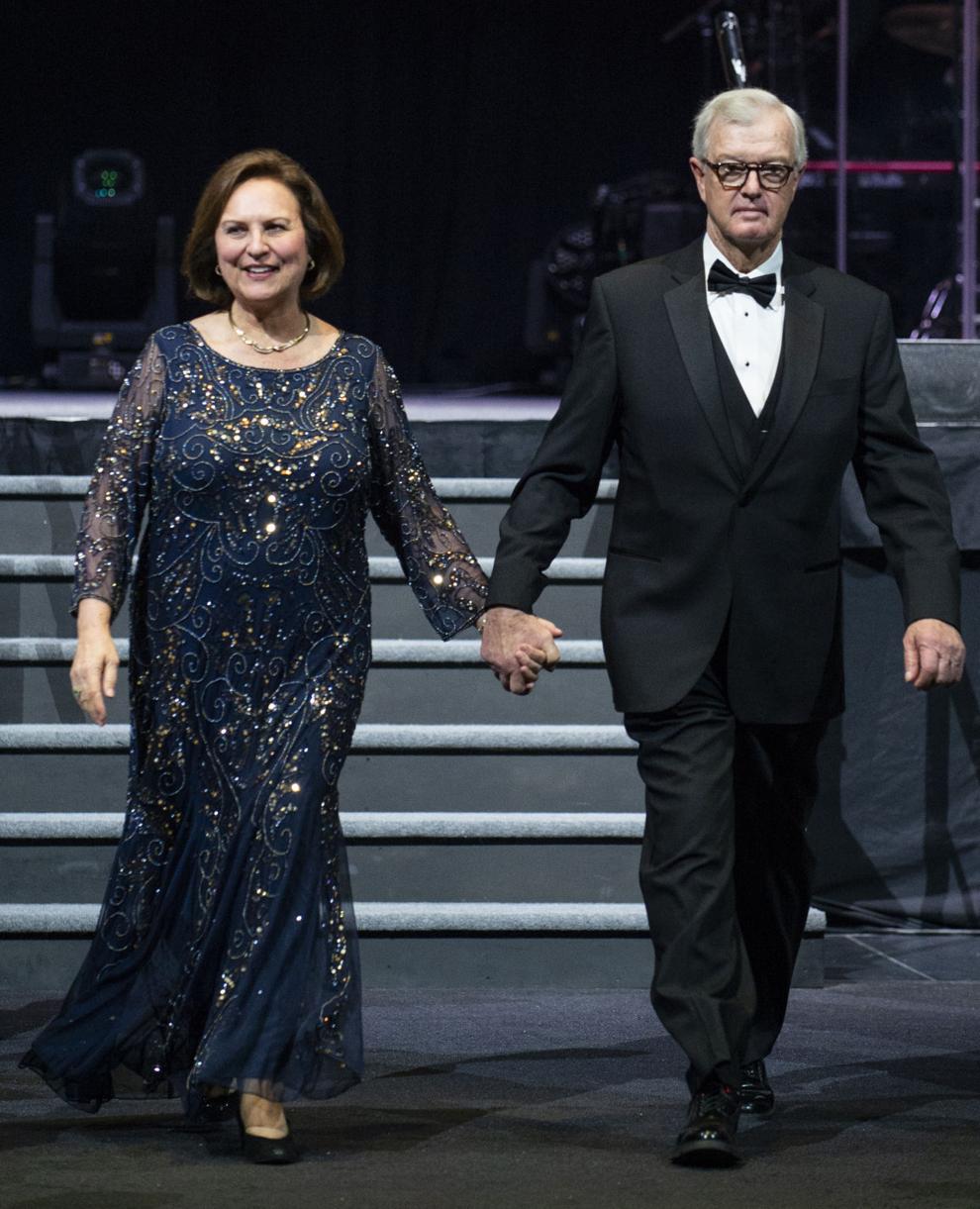 Trump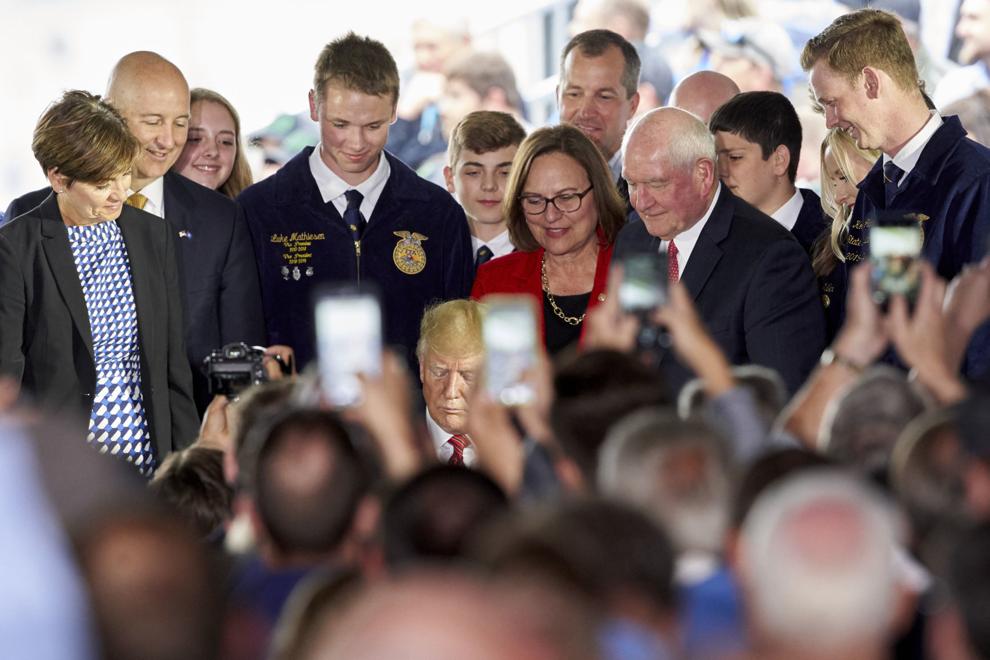 Legislative Summit Nebraska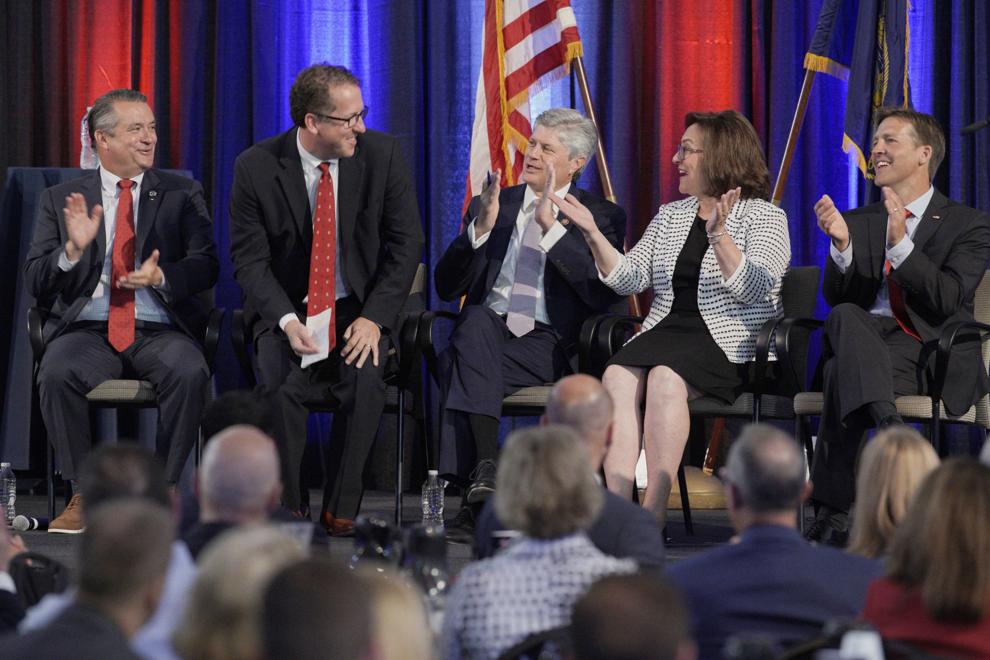 Welcome Home Troop: Ribbon Cutting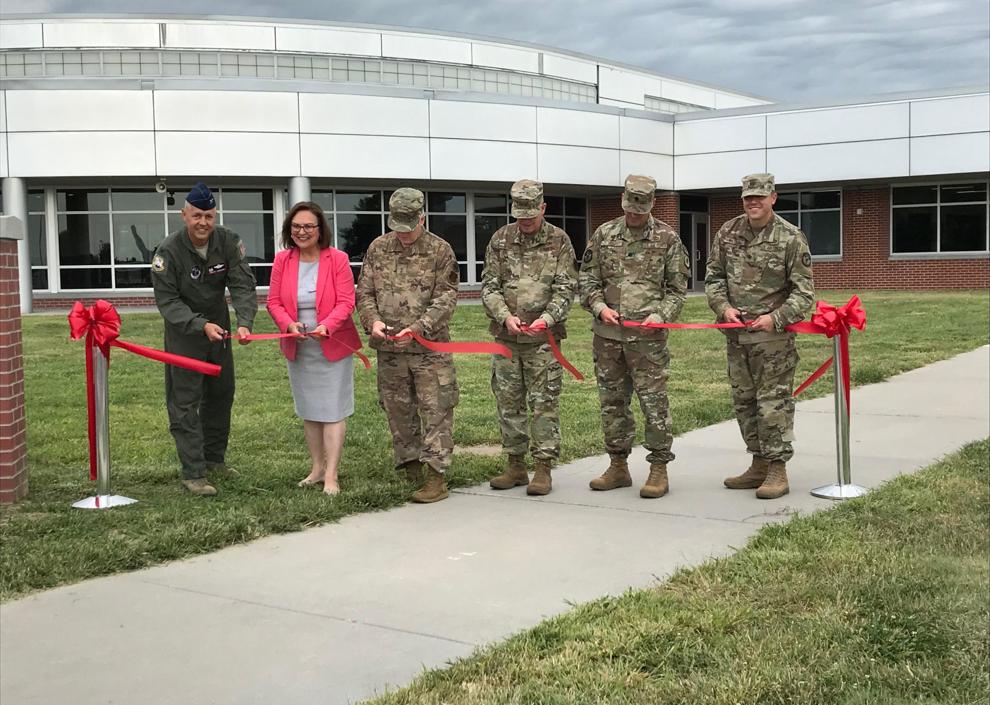 CHIEF STANDING BEAR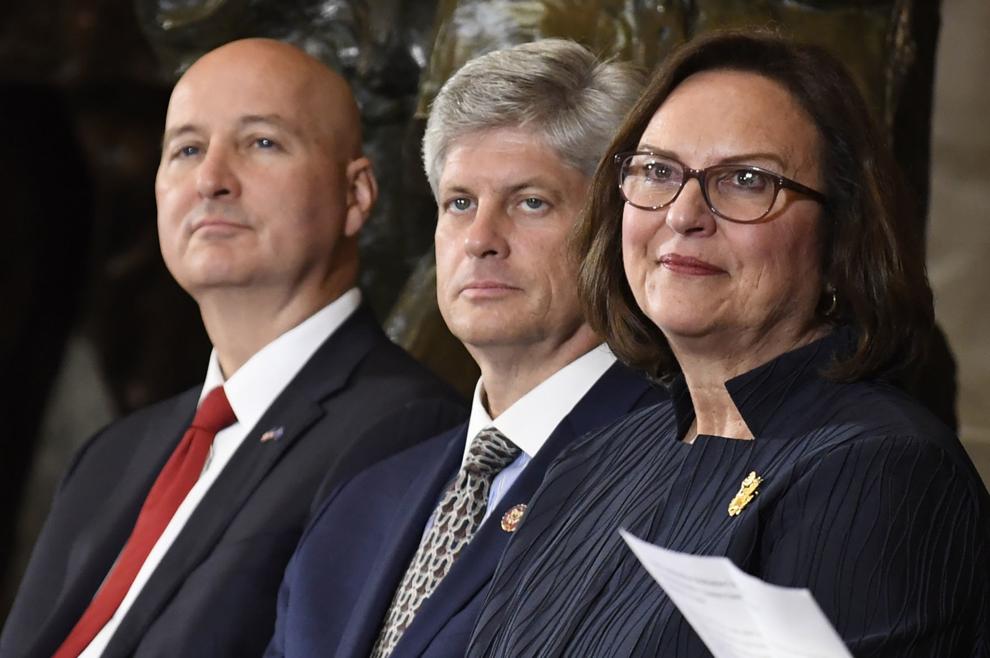 Trump Impeachment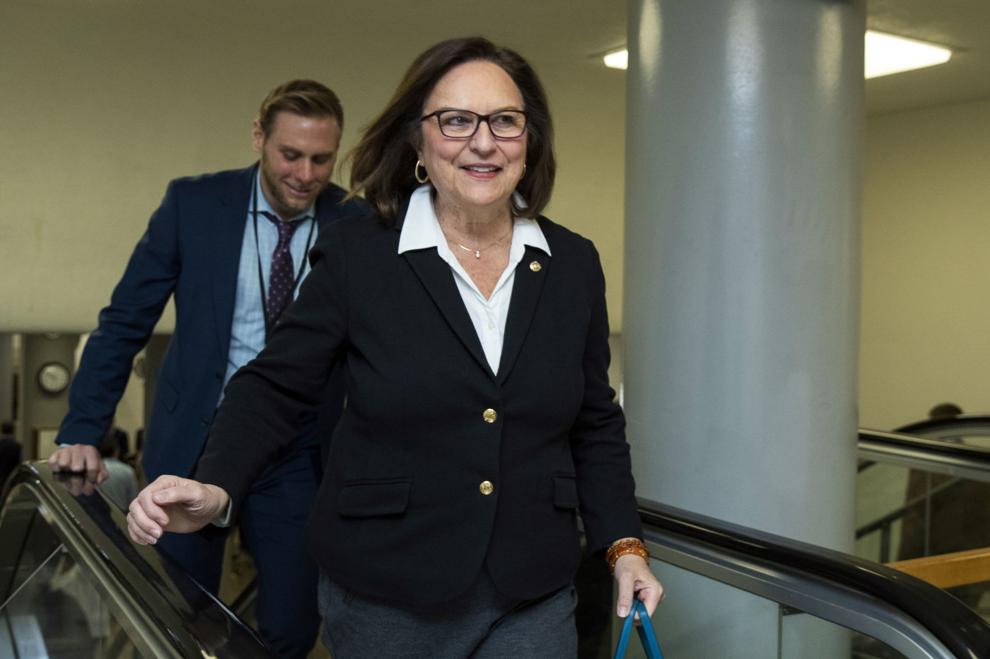 Lincoln South Beltway event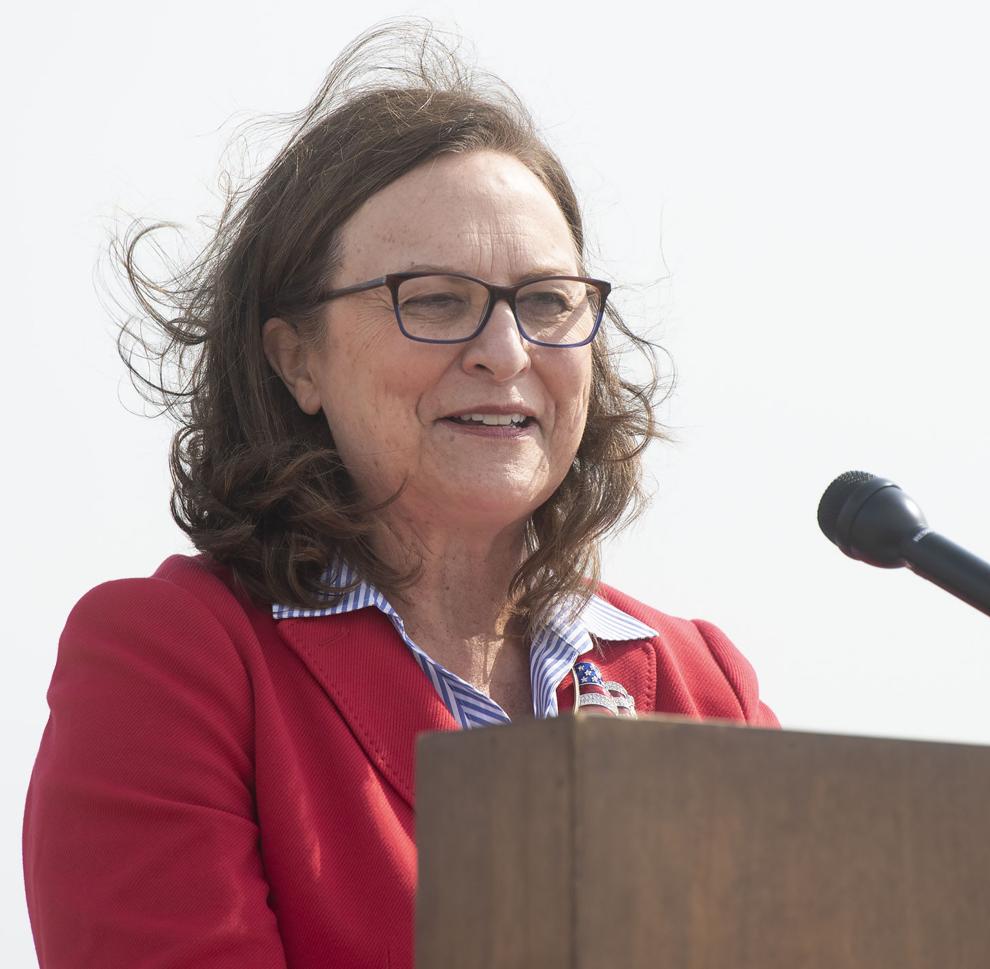 Fischer at Trump rally