FBI agents questioned state and county election officials and state political party leaders about two international election observers who toured Nebraska before November's general election.
In at least two interviews, federal law enforcement agents asked if the veteran observers from the Organization for Security and Co-operation in Europe — one from Russia, the other from Switzerland — offered a pen as a gift.
According to multiple people who described the schematic shown to them by FBI agents, the pen may have doubled as a covert listening device, but those who spoke to law enforcement said they were not offered any object.
"It's essentially something you would see in a spy movie," said one of the people shown a blueprint of the device by the FBI.
Election officials in Lancaster and Douglas counties who met with the observers stressed neither person had access to any ballot-counting machines, voter rolls or other election equipment, nor did the observers offer them a gift during their meetings.
The investigation marks an unusual twist in what several officials described as a routine, even mundane, observation mission by the OSCE's Office for Democratic Institutions and Human Rights, which has monitored elections in the U.S. and around the world for decades.
An FBI spokeswoman said it was the agency's policy to neither confirm nor deny an investigation, but the Journal Star spoke to a half-dozen people who met with the observation team in mid-October and said they were later contacted by federal agents.
The Journal Star is not naming the observers because they have not been formally charged with any wrongdoing. And a senior public-information officer for the Office for Democratic Institutions and Human Rights' based in Warsaw, Poland, said the 57-country coalition that stretches across North America, Europe, and northern and central Asia was unaware of any allegations made against the observation team.
"I am not aware of any instance where there has been such follow-up by law enforcement agencies ... after any of our election-observation missions in the United States," spokesman Thomas Rymer wrote in an email.
After leaving Nebraska on Oct. 19, the observers traveled to South Dakota and North Dakota, where they watched the midterm elections on Nov. 6.
"No concerns were raised regarding their work as part of our mission," Rymer added. "That work included providing information regarding the preparation and campaigning ahead of the votes in those three states to our core team in (Washington) D.C. for inclusion in our assessment of the process."
An "abundance of caution" may have led federal agents to question officials who met with the observers, said one former senior law enforcement official who agreed to discuss the matter on background.
"Just because questions were asked or people were checked on doesn't mean something bad happened," the official said. "But there was enough concern to check that nothing bad happened."
Mario Scalora, director of the University of Nebraska-Lincoln's Public Policy Center and a nationally recognized expert on threat assessments, said the FBI's involvement could indicate a counterintelligence investigation was underway, but that its existence likely won't be made public.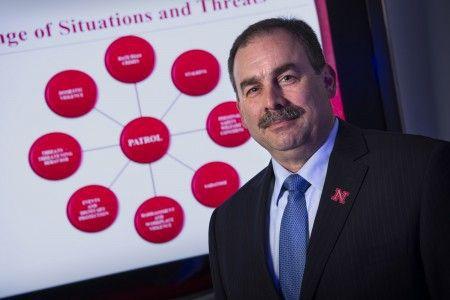 "If they are asking if people are dropping off spying devices, whether they would formally call it counterintelligence or not, it's a matter they would consider related to national security," Scalora said. "It's important that they look at these things, even if they turn out to be a nonissue."
Nebraska's relationship with the Organization for Security and Co-operation in Europe began in 2005, when then-Secretary of State John Gale attended a conference held by the organization in Vienna at the request of the U.S. State Department, one of three Americans chosen for the diplomatic mission.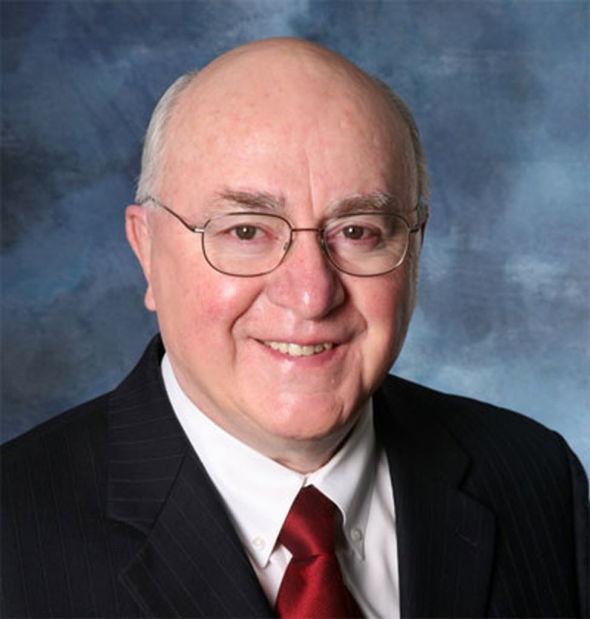 Gale, who stepped down as secretary of state last week after 18 years, said OSCE's work remains "vitally important to America's security interest." He led the National Association of Secretaries of State to pass a resolution to open states' doors to election-observation missions from other countries more than a decade ago.
But it wasn't until the 2016 elections that any international election observers came to Nebraska, Gale said. That year, two long-term observers from OSCE visited the state before the election, while a short-term observation mission was present in Nebraska on Election Day.
Observers follow a rigid set of rules, Gale said, refusing accommodations such as hotel stays or paying for meals and always traveling in pairs to ensure those rules are followed. The observers also carry valid visas and are vetted by the U.S. State Department before entering the country.
After meeting in the secretary of state's Capitol office last October, the observers were referred to election commissions in two of Nebraska's largest counties.
Lancaster County Election Commissioner Dave Shively said he discussed the county's election procedures, best practices and the duties of poll workers stationed in precincts around the county. He also provided the pair a copy of the publicly available poll worker manual, and a map of each of the county's polling places.
"I didn't find anything unusual about it," Shively said in a phone interview. "I meet with international groups all the time, like the International Friendship Committee, to discuss the election process. I felt it was very similar to those types of meetings."
Douglas County Chief Deputy Election Commissioner Chris Carithers said his office, too, often meets with international groups to discuss how elections are administered.
In his meeting with the OSCE observers, Carithers said he explained the division of powers within his office, the voter registration process and other similar topics in a meeting that lasted less than an hour.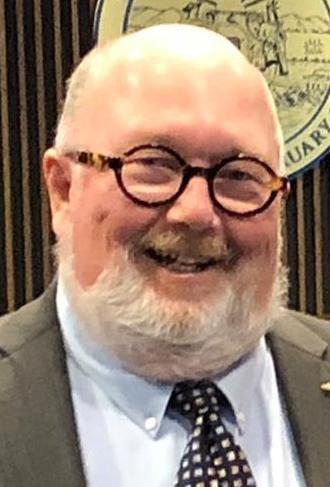 Staff members accompanied the observers at all times, Carithers added, including during a tour of the Douglas County Election Commission's headquarters in Omaha.
"Nothing was visible on any screens; we didn't involve them in anything," he said. "There was nothing that would have violated any security protocols we had in place at any level."
The FBI contacted both election commissioners days before the Nov. 6 election, inquiring about the nature of their conversations and if anything appeared out of place, or if they had been offered anything.
"They told us there was nothing to be worried about, that they were just checking in," Carithers said.
The meetings between the election observers and state party leaders drew more scrutiny from federal officials in the weeks after the election.
Former Nebraska Republican Party Executive Director Kenny Zoeller, who left that position last week, said he met with the observers at party headquarters in downtown Lincoln upon the referral from Gale's office.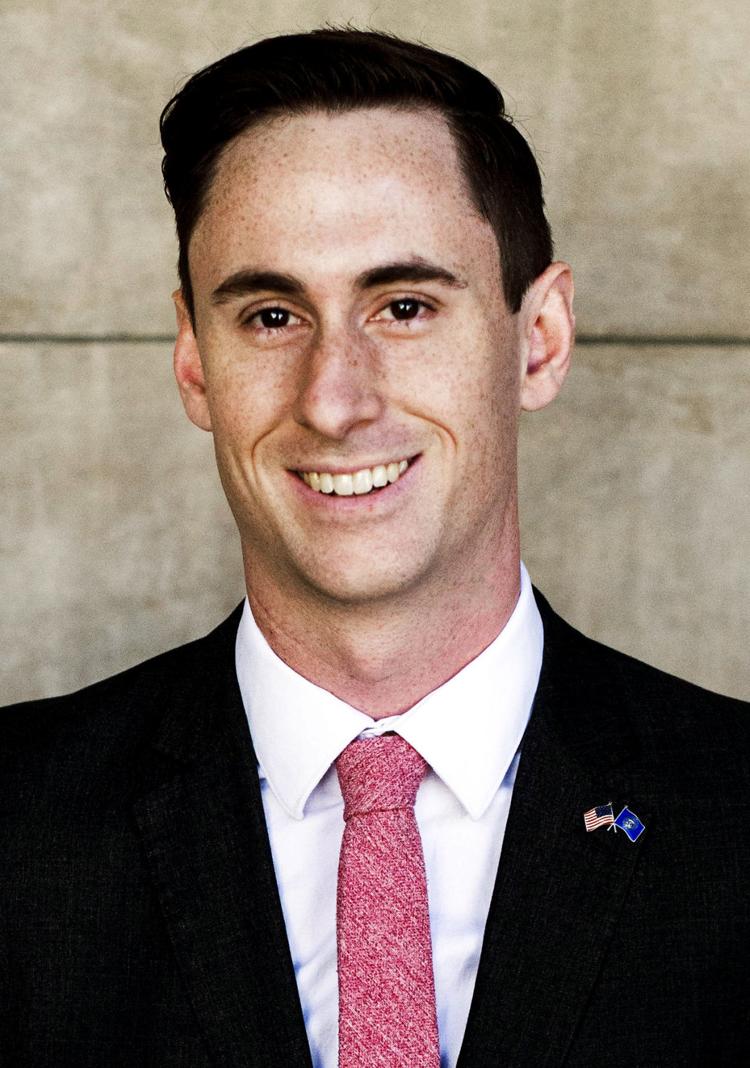 It's routine for the party to meet with "various organizations interested in democracy," Zoeller said, adding he was the only staff member who met with the two to talk over basic election information.
About a month later, in December, the FBI contacted Zoeller, who told them he received nothing from the observers. He said in a phone interview with the Journal Star he appreciated federal law enforcement's vigilance.
The observers also attempted to arrange a meeting with Jane Kleeb, chair of the Nebraska Democratic Party, who rebuffed their "very aggressive" approach.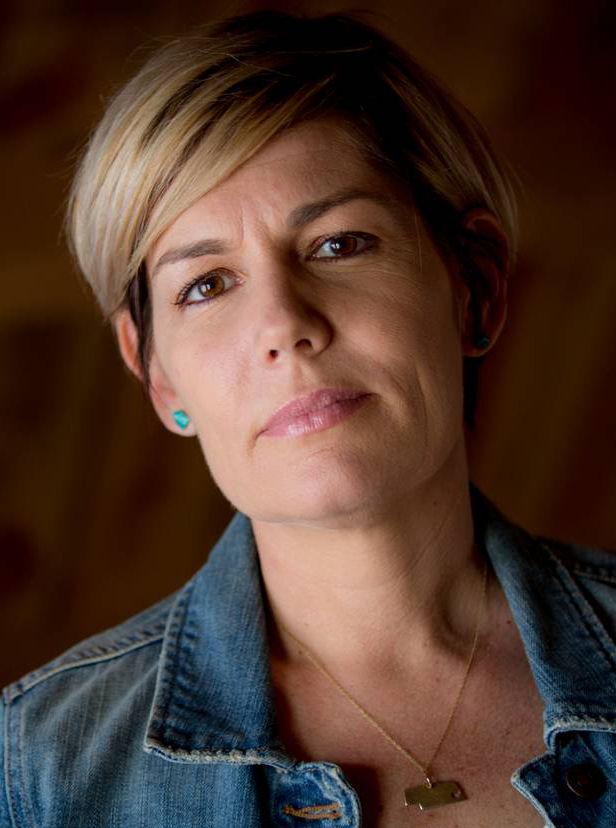 Kleeb, who also spoke with the FBI in December, said the observers contacted her directly instead of reaching out to the party to schedule a time to sit down either at the party's office or at a hotel — what she described as "a red flag."
"We meet on a regular basis with international groups, but it's done through official channels, not just a person contacting us saying 'I want to meet with you,'" Kleeb said.
Gale said none of the officials who met with the election observers reported any unusual activity to his office, nor did the FBI ask his office about the secret recording devices.
Had there been any reported oddities during the visit, such as the observers attempting to grant a favor or leave a gift with anyone they met, Gale said he would have immediately requested the State Department revoke their visas.
"That would be such an egregious violation of the rules of conduct for international election observers," he said, adding about the purported listening device: "They almost could be arrested for committing a federal crime."
Federal agents conducted a follow-up phone call with the secretary of state's office Oct. 22 to confirm the election observers had been through the state, but there was no additional contact with the FBI through Gale's last day as secretary of state on Jan. 9, signaling no need for Nebraskans to be concerned.
"Nothing reached my level that put me on high alert," he said.