An Illinois-based pharmaceutical company has filed a lawsuit to prevent Nebraska from using lethal injection drugs next week in what would be the state's first execution since 1997.
The federal lawsuit filed late Tuesday by Fresenius Kabi, a manufacturer and supplier of intravenous generic drugs, said two of the drugs in Nebraska's execution protocol, cisatracurium and potassium chloride, are manufactured by the company. 
A hearing was scheduled for 3 p.m. Friday in U.S. District Court in Lincoln.
The lawsuit could delay Tuesday's scheduled execution of Carey Dean Moore, who was sentenced to death for killing two Omaha cab drivers in 1979. Moore has stopped fighting the state's efforts to execute him.
Nebraska Attorney General Doug Peterson responded Wednesday that the state's lethal injection drugs were purchased lawfully and pursuant to the state's duty to carry out lawful capital sentences. Gov. Pete Ricketts said only that the "plan is to continue forward with the execution next week."
State officials have refused to identify the source of the drugs, and appealed a district court order to make public at least some information on the lethal injection drugs.
Fresenius Kabi said it has obtained inventories of the drugs in the possession of the department that include 30-milliliter vials of potassium chloride. It alleges that it's the only company with vials of the drug in that size.
Those drugs, if manufactured by Fresenius Kabi, could only have been obtained through improper or illegal means, the complaint said. 
The Nebraska protocol calls for the use of the two drugs, along with diazepam and fentanyl.
On July 24, Fresenius Kabi sent a letter to Ricketts requesting any of its drugs to be used in executions be returned without delay, and offered a full refund. To this day, the complaint said, the state has not returned the drugs or provided a "substantive response" to the letter. 
The company is asking for a temporary restraining order, and that the court permanently stop the department from using the drugs. It says it will "suffer reputational injury" and damage to business and investor relationships if its drugs are used in capital punishment. 
There is no urgency in conducting an execution, the complaint said. The department can wait longer to identify a method to put condemned inmates to death without using deceit or illegal or improper means to obtain drugs. 
The Department of Corrections reported in 2017 that it had on hand 10 20-milliliter units of cisatracurium, set to expire in October of this year; and 25 30-milliliter units of potassium chloride, set to expire this month.
The company noted that cisatracurium, if not stored under proper conditions — refrigerated at 36-46 degrees — could lead to adverse consequences for the person to whom it is administered. The Nebraska protocol provides the drugs be maintained at room temperature.
Potassium chloride, the company said, has been on the FDA drug shortage list since 2012, and stockpiling it for use in executions contributes to the shortage.
The company takes no position on capital punishment but opposes the use of its products in executions and does not sell certain drugs to correctional facilities, the complaint said. 
The company said it has specific distribution controls for eight products that have been identified for possible use in executions. Those include cisatracurium and potassium chloride. It sells those products to a limited number of wholesalers and distributors contracted to abide by requirements not to sell to prisons, other distributors, retailers or other resellers, or transfer in any way.
The drug manufacturer said it learned in 2015 that one of its distributors had mistakenly sold potassium chloride to the Nebraska Department of Corrections, and requested at that time that it be returned. 
"The representative of the Department of Corrections advised that Nebraska had repealed the death penalty and there were no scheduled executions," the complaint said. "He refused to return the (potassium chloride) and said he was using the product to treat the state's patients."
Again in December 2016, the company sent a letter of concern about the potential use of its products in lethal injections.
The complaint by Fresenius Kabi refers to the department's refusal since November 2017 to identify execution drug manufacturers, and that the department has been sued by the Lincoln Journal Star, Omaha World-Herald and ACLU of Nebraska seeking the release of information about the source of the execution drugs.
Lancaster County District Court has ordered the department to release documents and records showing communications with suppliers, U.S. Drug Enforcement Administration records, invoices, inventory logs and photographs of packaging. Exempt from disclosure were purchase orders and chemical analysis reports that possibly could disclose names of execution team members. 
Omaha Sen. Ernie Chambers, who has long fought against the death penalty and has worked diligently in the past few weeks to stop the execution, said it was good news to him the complaint by Fresenius Kabi was filed. 
"Their name and the mission of their company are very important, and the court should consider that, as other courts have done," he said. 
Danielle Conrad, executive director of ACLU of Nebraska, commended Fresenius Kabi for intervening to ensure its products were not obtained illegally or used for illicit purposes and said such last-minute efforts would not be necessary if the department had complied with the state's open-records law.
Nebraska has joined 14 other states in siding with Nevada in a state Supreme Court fight against drug companies suing to prevent the use of their products to execute a condemned inmate. A Nevada execution was recently delayed after a drug company filed suit against that state for use of one of its drugs in a pending execution.  
Profiles of Nebraska death row prisoners' victims
Maynard Helgeland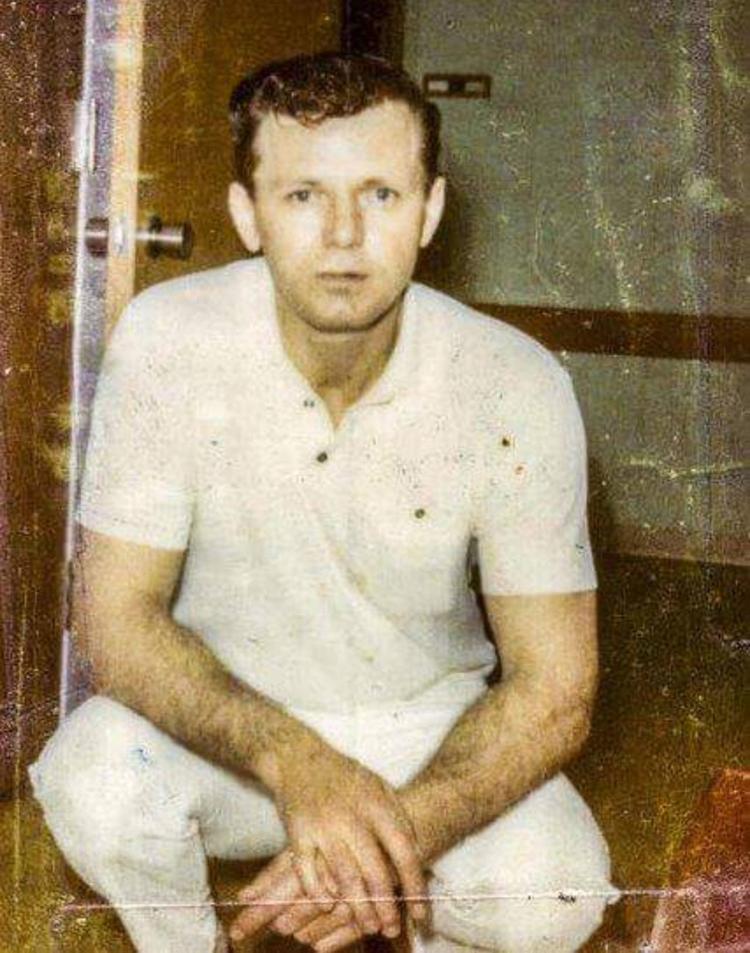 Maynard Helgeland, 47, of Omaha, Happy Cab driver. He was shot three times in the head on Aug. 26, 1979, by Carey Dean Moore. His body was found on the front seat of his cab on a street near downtown Omaha adjacent to a vacant lot. He had picked up Moore on a Sunday night. Helgeland was known as a very dependable driver and a nice, positive person. He and his son, Ken, had operated the cab since July 2. Both his legs had been amputated two years prior at the Veterans Hospital.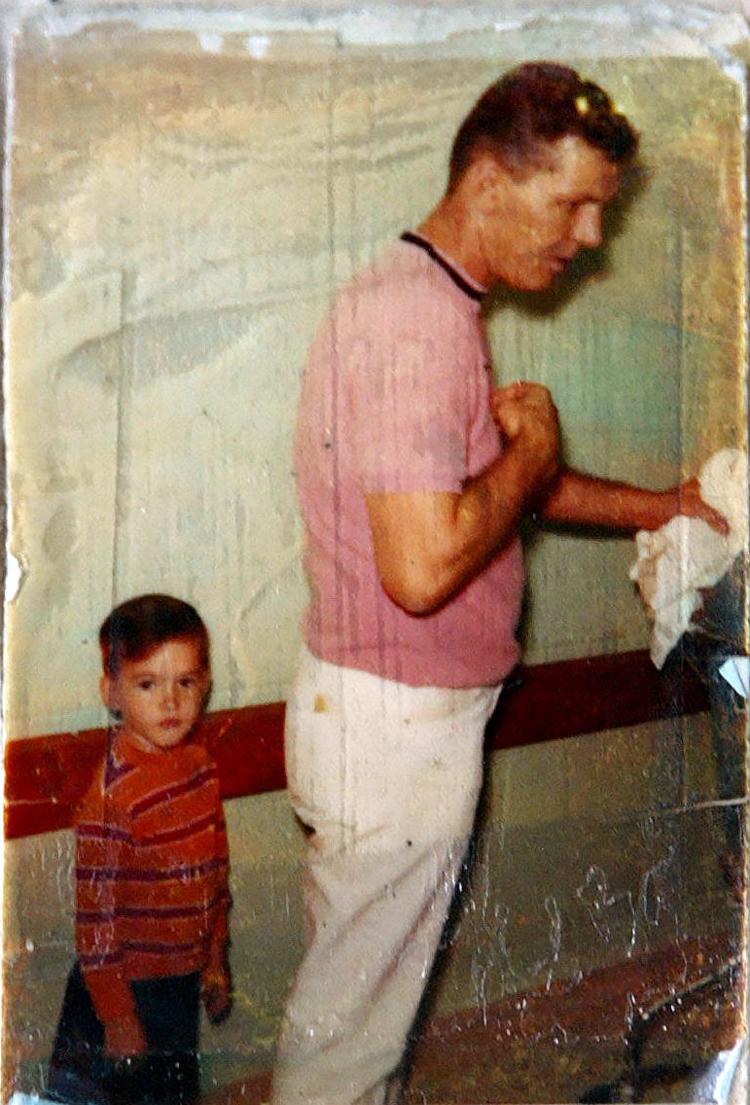 Reuel Van Ness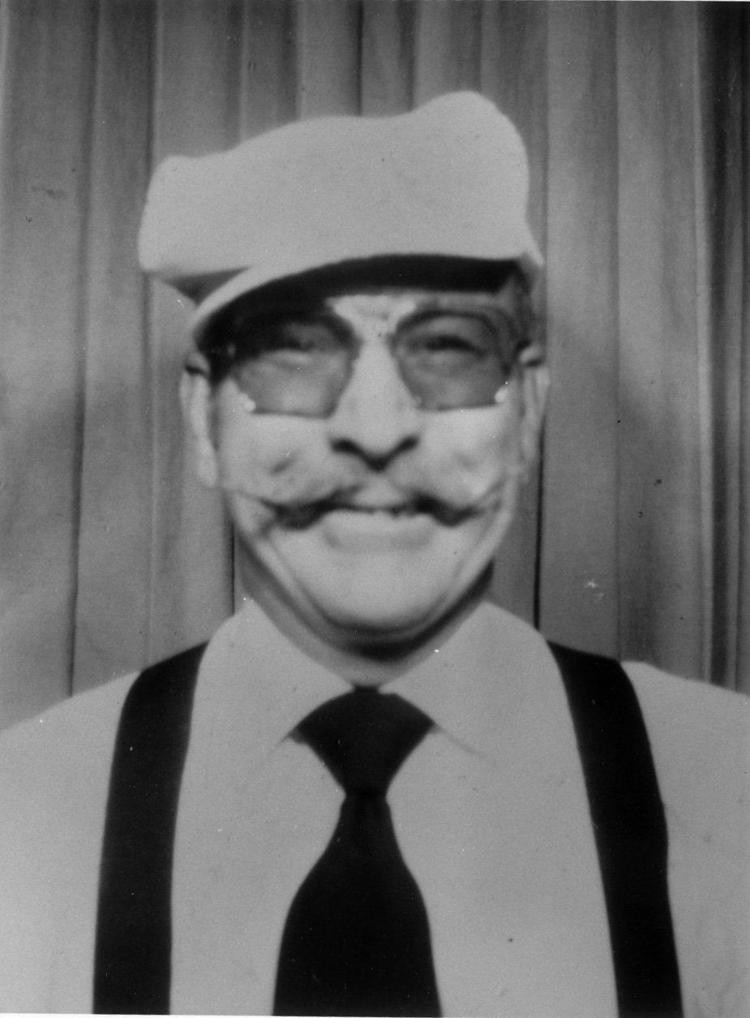 Reuel Van Ness, 47, of Omaha, Safeway Cab driver. He was shot four times by Carey Dean Moore in 1979 when he reached back for Moore's gun as Moore tried to rob him. His body was found sprawled face down in a desolate park road intersection at Standing Bear Lake in northwest Omaha. Van Ness had worked for an Omaha construction company and part time as a cab driver for 17 or 18 years. He was a Korean War veteran and father of 10 children.
Brandon Teena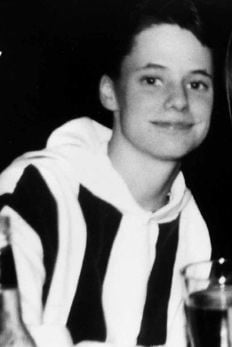 Brandon Teena, 21, of Lincoln. The transgender man was killed in 1993 near Humboldt by John Lotter and Marvin Nissen. They killed Teena to silence him after he told police the two men had raped him. He was shot twice in the head and stabbed.
Philip Devine
Philip Devine, 22, of Fairfield, Iowa, died in 1993. John Lotter was convicted of shooting Devine, who had a prosthetic leg, twice in the head because he witnessed the killing of Brandon Teena at a farmhouse near Humboldt. 
Lisa Lambert
Lisa Lambert, 24, of rural Humboldt, a nurse's aide. She died in 1993. John Lotter was convicted of killing Lambert, a single mother of a 9-month-old boy, because she witnessed the murder of Brandon Teena, a transgender man who was staying in the one-story farmhouse Lambert rented. Lambert was shot three times, twice in the head at close range.
Adam Billie-Gomez
Adam Billie-Gomez, 3, of Scottsbluff. Adam, the son of Patricia Gomez, was killed by Raymond Mata and dismembered in December 1999. Parts of his body were found in a freezer and a dog bowl, and bone fragments belonging to him were found in Mata's dog's stomach. 
Latara and Tramar Chandler
Latara Chandler, 13, and Tramar Chandler, 7, of Omaha. In 2001, police found Latara's body, nude from the waist down, in a bedroom at the apartment of her mother, who had been found in another location severely beaten by Arthur L. Gales. Tramar's body was found face up in the bathtub, with his legs outside the tub. Autopsies revealed that Latara died as a result of manual strangulation and that Tramar died as a result of drowning and manual strangulation. Latara had been sexually assaulted.
Lisa Bryant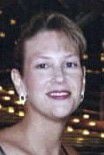 Lisa Bryant, 29, of Norfolk. Bryant was the mother of a 9-year-old son and a stepdaughter and had been married just weeks when she was killed at her U.S. Bank branch in Norfolk on Sept. 26, 2002, by Erick Vela during a botched robbery attempt. Bryant, who was a personal banker who had worked at the bank six years, was a graduate of Wayne State College.
Lola Elwood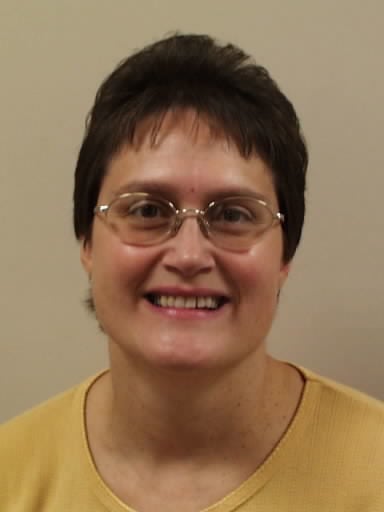 Lola Elwood, 43, of Norfolk, assistant branch manager at U.S. Bank for 14 years. Elwood was shot and killed by Jorge Galindo during the botched bank robbery on Sept. 26, 2002. She was married and the mother of two children. She was said to have loved crafts, sewing, music and taking care of her family.
Samuel Sun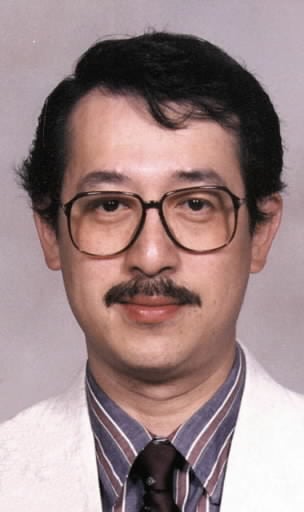 Samuel Sun, 50, of Norfolk, a teller at U.S. Bank for eight years. The father of two sons, he was shot and killed at the Norfolk bank by Jose Sandoval on Sept. 26, 2002. Sun had an associate's degree in business management from Northeast Community College. He was said to have enjoyed opera and liked to watch the Green Bay Packers with his boys.  
Jo Mausbach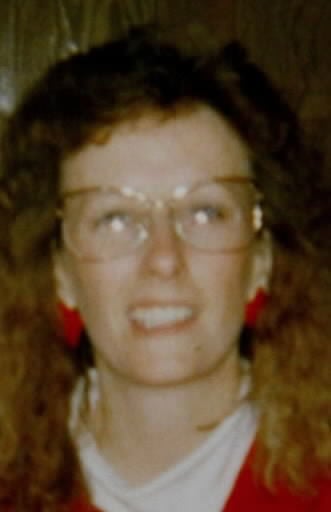 Jo Mausbach, 42, of Humphrey, a bank teller at U.S. Bank for 17 years. She was shot and killed at the Norfolk bank by Jose Sandoval on Sept. 26, 2002. She was married and the mother of a daughter and a son. She attended Wayne State College. Mausbach was a caring person who lived for her children and family, her husband said. 
Evonne Tuttle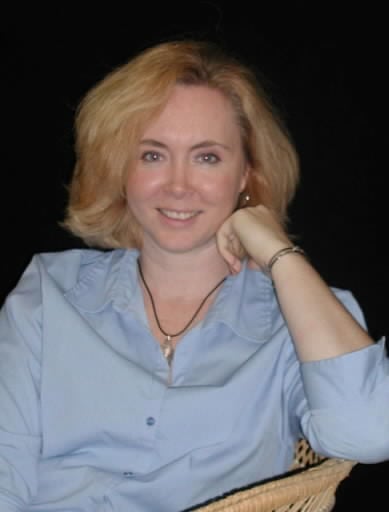 Evonne Tuttle, 37, of Stanton. A bank customer, she was shot and killed by Jose Sandoval in Norfolk during a botched robbery attempt Sept. 26, 2002. She was the mother of three daughters. Tuttle grew up in Ewing and had pursued degrees in business and computer science at Wayne State College and Northeast Community College. She was an assistant editor at the Stanton Register and was said to have a knack for handling customers. 
Heather Guerrero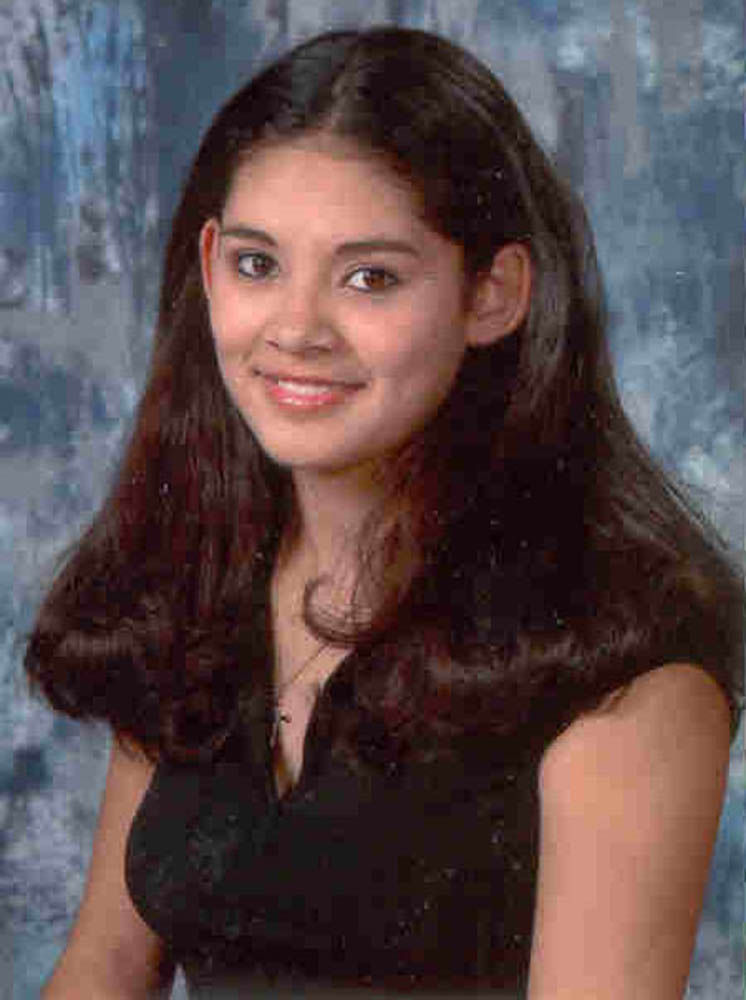 Heather Guerrero, 15, of Gering. Heather was a newspaper carrier who was kidnapped, raped and shot in the head by Jeffrey Hessler in February 2003. Her body was found in an abandoned farmhouse. She was active in her school, playing volleyball, being a student manager for the basketball team, and in a group that did anti-drug skits for children. 
Amber Harris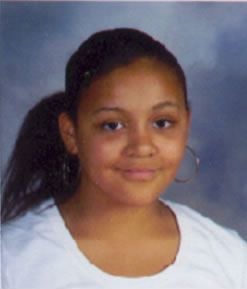 Amber Harris, 12, of Omaha. Amber was kidnapped after she got off her school bus in November 2005 and headed home. Her remains weren't found in an Omaha park for six months. Roy L. Ellis kidnapped and killed the seventh-grader by hitting her in the head with a blunt object. 
Edward Hall and Timothy Donohue
Edward Hall, 60, and Timothy Donohue, 48, both of Grand Island. The two men were killed by Marco E. Torres in 2007. Torres bound Hall, who owned the house in which Torres was living, with an electrical cord, gagged him with a bathrobe belt and shot him three times. He then shot and killed Donohue, who lived in an upstairs room in Hall's home. The men were killed to conceal a robbery. 
Curtis Bradford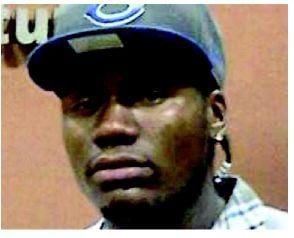 Curtis Bradford, 22, of Omaha. Bradford was killed in August 2013 by Nikko Jenkins, who he met when both were in prison. He had planned to study business and entrepreneurship at a technical institute, his mother said.
Jorge Cajiga Ruiz and Juan Uribe-Pena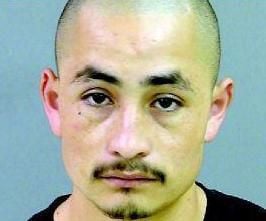 Jorge Cajiga Ruiz, 29, and Juan Uribe-Pena, 26, both of Omaha. They were killed in August 2013 by Nikko Jenkins, both shot in the head while sitting in a pickup truck after being lured to a park under the pretense of having sex with two women. 
Andrea Kruger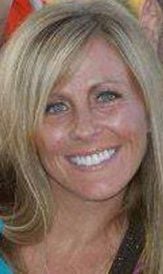 Andrea Kruger, 33, of Omaha. Kruger, a mother of three children, was found shot to death and left lying in the street in west Omaha. Nikko Jenkins was convicted in her August 2013 death as the result of a random attack when she was on her way home from work. She left behind a husband and three children, ages 2 to 13. 
Terry Berry Jr.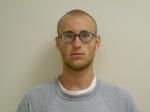 Terry Berry Jr., 22, of Scottsbluff and Steinauer. Berry was strangled to death in April 2017 by convicted killer Patrick Schroeder in a cell he shared with the inmate at Tecumseh State Correctional Institution. Berry was serving up to three years for forgery and assault. His obituary notice said he enjoyed helping others, especially his grandfather.