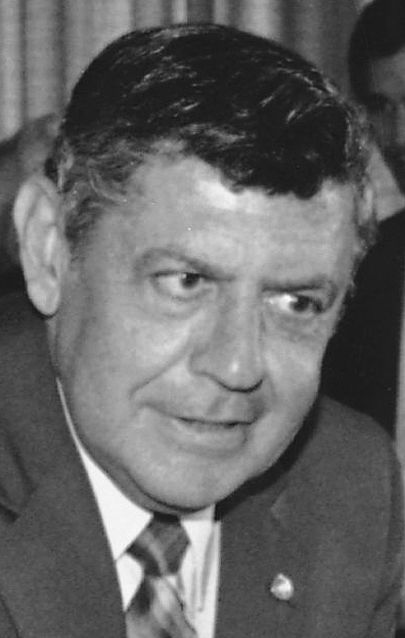 Last week's John McCollister dust-up triggered a reminder of some Nebraska political history.
On Twitter, Vince Powers pointed to 1976 when Rep. John Y. McCollister, the current state senator's father, sought the Republican Senate nomination and GOP party leaders strongly endorsed him over Omaha's Republican mayor, Ed Zorinsky, who also wanted to enter the GOP primary race.
Rebuffed by the Republican leadership, Zorinsky changed parties and ran as a Democrat. And Nebraska voters ultimately faced a choice in November between Omaha's mayor and Omaha's congressman.
Zorinsky was elected with overwhelming support from Omaha voters while McCollister prevailed in the remainder of the state.
But there's an untold postscript to that story about party-switching that was shared with me by Sen. Bob Dole in conversation during one of his trips to the state.
One election year, with control of the Senate at stake and very much in doubt, the Senate Republican leader met quietly with Zorinsky to secure a commitment that he would be open to switching parties once again if his vote was needed to tilt the majority to Republican control in exchange for committee assignments and other considerations that would empower him and the state.
They agreed to meet at a Washington hotel on the day after the election to work out the details, Dole said.
Democrats won control of the Senate and it didn't happen. 
"Like most rights, the right secured by the Second Amendment is not unlimited."
It is "not a right to keep and carry any weapon whatsoever in any manner whatsoever and for whatever purpose.
"That limitation is fairly supported by the historical tradition of prohibiting the carrying of 'dangerous and unusual weapons.'"
You have free articles remaining.
Those words were written by the late Justice Antonin Scalia, today's conservative hero, who authored the 2008 U.S. Supreme Court opinion in the landmark District of Columbia v. Heller case that wiped out a DC ban on private ownership of handguns.
* Ronald Reagan: "The Republican Party, both in this state (California) and nationally, is a broad party. There is room in our tent for many views; indeed, the divergence of views is one of our strengths."
* John McCollister isn't the first Republican officeholder — although he is elected to the Legislature on a non-partisan ballot — to feel the party's wrath. Chuck Hagel heard it when he opposed George W. Bush's decision to wage war in Iraq; Nobby Tiemann heard it when he led the way to adoption of a state sales-income tax system and changed the state.
* McCollister had 650 followers on Twitter when he called his party to account for "enabling white supremacy in our country." He now has 40,000.
* Nebraska Taxpayers for Freedom saluted Sen. Rob Clements of Elmwood and Sen. Bruce Bostelman of Brainard for the top conservative voting scores in the 2019 Legislature. Sen. Ernie Chambers of Omaha finished last.
* Incoming e-mail: a letter suggesting that the entertainment industry bears considerable responsibility for what's happening in our country today because of its relentless celebration of guns and violence in movies and on television.
* Also received an e-mail copy of a thoughtful letter sent by a Lincoln gun-owner to the NRA in 2018 stating that he is "seriously considering not renewing my NRA membership" if the organization will not agree to some regulation of high-capacity, semi-automatic rifles that he described as "uniquely lethal firearms." The NRA did not reply and he is not a member today.
* It's apparent that Republicans plan to tie Democrats to socialism in the 2020 election. That theme already has emerged in Nebraska.
* The ceremony welcoming Standing Bear and Willa Cather to Statuary Hall in the nation's Capitol has been set for Sept. 18.
* A woman at Jeff Fortenberry's town hall in Bellevue stood up to tell the story of her mom and dad who died in their bedroom from the fumes of their keyless ignition car that they forgot to shut off. Fortenberry said that prompted him to review needed legislation that he had not previously been aware of and support it.
* Dear Attorney General William Barr: Better to have made absolutely certain that Jeffrey Epstein was closely monitored than to be "appalled" today.
* That football game in Boulder in four weeks may tell us everything.