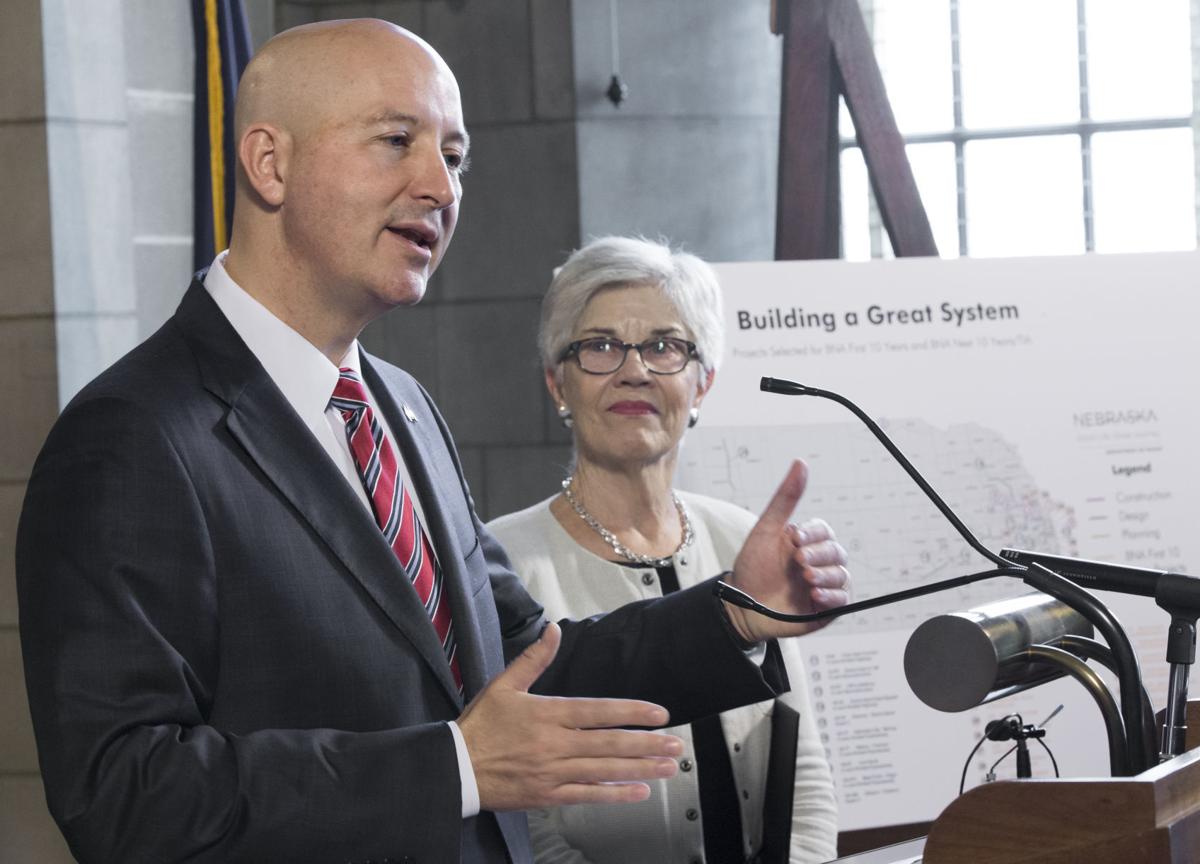 Nebraska agriculture has taken recent billion dollar body blows in terms of lost trade due to tariff wars and in the cost of damage and losses sustained in historic flooding in March, and now another disaster looms out west. 
An irrigation tunnel in eastern Wyoming that provides water for agricultural producers in the Panhandle, including 50,000 acres in Scotts Bluff County alone, has collapsed.
And that raises the prospect of "a huge economic catastrophe for farmers in eastern Wyoming and western Nebraska," Sen. Steve Erdman of Bayard says.
That, in turn, will impact the economy of both states, he said, and it should not go unnoticed in the cities of eastern Nebraska now. 
"Unless irrigation waters can be restored to these regions in a timely manner, crops will die," Erdman writes. "This could mean the loss of hundreds of millions of dollars in agricultural revenues in our state.
"Even if we were to fix the problem in a couple of weeks, it could still result in significant losses in yields for those crops that are in dire need of irrigation waters during these hot summer days in the middle of July."
Yet another challenge for Nebraska agriculture with an accompanying economic impact on the state; they're piling up.
Gov. Pete Ricketts describes former Gov. Kay Orr as "a mentor to me" during a recent podcast conversation with the former governor. 
Orr, who has knocked down gender barriers during a lifetime of political activity, was the first Republican woman to be elected as a governor in the United States.
That 1986 election marked the first time two women had been the major party nominees in any state. Orr defeated Helen Boosalis, Lincoln's mayor and the Democratic nominee.
Later, Orr was the first public voice urging Deb Fischer to seek the 2012 Republican Senate nomination in a contest that already featured two well-known and established male contenders.
Fischer's subsequent election marked the first time a woman was elected to a full six-year Senate term in Nebraska. Fischer was reelected in 2018 in a contest with another woman, Democratic nominee Jane Raybould.
Both Omaha and Lincoln have women mayors today. 
You have free articles remaining.
If Lincoln businessman Matt Innis decides to challenge Ben Sasse in the 2020 Republican Senate primary election, it seems clear that Innis would present himself as a Donald Trump loyalist.
During a talk-radio interview on KLIN, Innis said Sasse is not hesitant to "bash the president" and would fit in well with "the never-Trumpers" in academia if he were chosen as president of the University of Nebraska.
"He's not welcome out in Nebraska," Innis said. "He is not liked."
Innis said he is "seriously considering" challenging Sasse and is likely to make a decision within a couple of weeks. 
"I'd hate to see Sasse go unchallenged," he said.
* Jim Clifton, chairman and CEO of Gallup, told the big luncheon audience at the annual Governor's Summit on Economic Development that the United States is "underperforming economically" today.
* Clifton suggested that "there's so much talent in Nebraska that you don't need more people."
* Video coverage of U.S. senators addressing an empty chamber demonstrate that there is not even any pretense that they really listen to one another.
* Members of the Nebraska Farm Bureau's young farmers and ranchers committee traveled to Washington last week to urge action on three priorities: congressional approval of the new U.S.-Mexico-Canada trade agreement, improving trade relations with China and expansion of broadband service in rural Nebraska.
* Especially looking forward to this year's Husker football adventure, with the trajectory pointing sharply upward and the added attraction of really big home games, but "to every thing there is a season" and this is July and summer belongs to baseball.
* Fifty years ago last week, with aspiration, determination, ingenuity and daring, we went to the moon. Today, we won't even repair and modernize our crumbling infrastructure.
* Here's one measurement of the ugly state of our politics: Jeff Fortenberry says he received two death threats, one by phone and one by social media, in the midst of last week's newest political fury.
* The hateful rhetoric and roaring crowds and growing division over immigrants and race and color demonstrate that we have entered dangerous territory now. Check the history books.