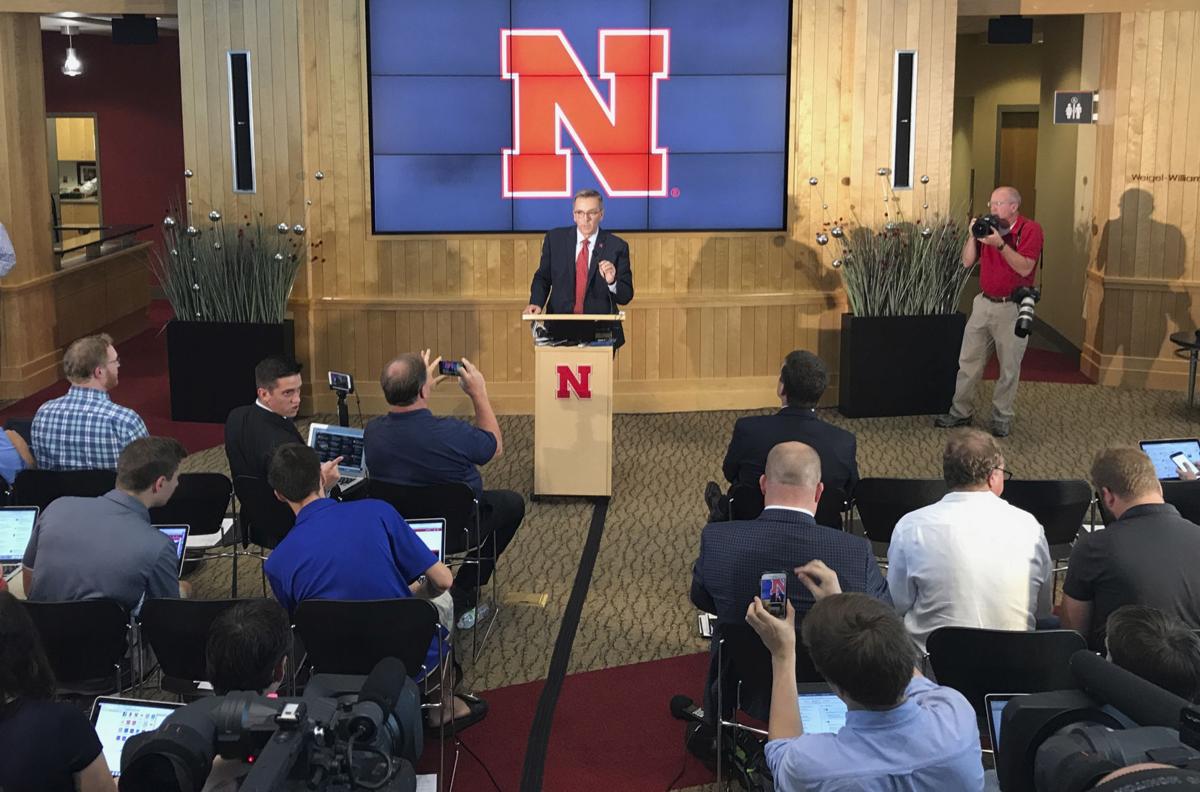 When outside political pressure is being applied to the University of Nebraska by elected officials who determine the university's state budget support, that's sensitive ground.
The state university's flagship campus in Lincoln, which is in the crosshairs of several state senators now, already is under duress at a time when it is attempting to grow into its Big Ten footprint.  
The Legislature and the governor continue to slice away at the university's budget in the face of declining revenue forecasts, with more cuts looming over the horizon. UNL bears the brunt of those cuts. 
Meanwhile, UNL's share of the university budget pie suddenly has been reduced internally in favor of the University of Nebraska at Omaha, which previously had been gifted with administrative association with the University of Nebraska Medical Center.
That's a research-rich association that UNL had needed to maintain membership in the Association of American Universities six years ago.
All eyes are focused now on the dramatic changes in Husker football, but Nebraskans also have a university to look after if they value its role in educating and preparing students for the future while building, growing and enriching the state and the young people who live here.
And speaking of Husker football.
The enormous media hype anticipating and then heralding the arrival of Scott Frost has been somewhere between extensive and way over the top.
But, yeah, I too have read virtually all of the stories and I watched Sunday's introductory news conference online. Both Frost and Bill Moos were spectacular.
Now we need to give the guy some room, some time and space to shape this program to fit his coaching model and his offensive and defensive schemes and let him begin to build it as high as he is able to make it go.
Scott Frost, welcome home.
It is absolutely stunning to see how this hire has changed the winter narrative in Nebraska from doom and gloom to hope and optimism.  
And from looking back to looking ahead. 
Sen. Laura Ebke was under attack last week by the Nebraska Republican Party for hosting people in her legislative district at Christmastime movie screenings of "It's a Wonderful Life."
You have free articles remaining.
The GOP accused Ebke of illegally "attempting to bribe voters."
In response, Ebke said "the Republican Party and their slimy politics remind me of Mr. Potter in the movie — or Ebeneezer Scrooge in another Christmas classic."
"I am convinced that their Washington, D.C.-style politics won't work in our district," Ebke said.
Ebke said she has been assured by the Nebraska Accountability and Disclosure Commission that no law has been broken. 
The Crete senator is a former Republican who switched her voter registration to Libertarian.  
Al Riskowski, former director of the Nebraska Family Alliance, is challenging Ebke in the 2018 election with the endorsement of Gov. Pete Ricketts and other high-ranking Republican officials. 
Still to be determined are which Republicans who serve in the nonpartisan Legislature may be opposed by the Republican governor next year.
Ricketts has been actively engaged in nonpartisan legislative races, most notably supporting and helping fund opponents to incumbent senators who are Republicans that failed to support him on key issues or voted to override his vetoes. 
In 2016, Ricketts played a role in ousting Sens. Les Seiler of Hastings, Jerry Johnson of Wahoo and Al Davis of Hyannis, all Republicans.
Heading the list of Republicans who conceivably might be targeted by the governor in 2018 are Sens. John McCollister and Robert Hilkemann, both of Omaha.
And there could be a couple of others.
Finishing up
* New book on the Hagel brothers, Chuck and Tom, at war in Vietnam: "Our Year of War: Two Brothers, Vietnam and a Nation Divided."  
* It's a little early to tell, but the battle between Sen. Merv Riepe of Ralston and former Sen. Steve Lathrop of Omaha may be shaping up as the premier 2018 legislative struggle with the governor deeply engaged in support of Riepe.
* The last big tax cut package coincided with the beginning of trillions of dollars of new expenditures to prosecute wars in Iraq and Afghanistan and then fund the aftermath. In today's political climate, once you've reduced taxes, you don't get them back no matter what. 
* No, just like some members of Congress, I haven't read the tax bill. But there do seem to be a lot of big fish doing cartwheels in The Swamp.
* If any students need to write a thesis on leadership and management skills, may I suggest the athletic departments at Nebraska and Tennessee. Smooth, skillful and successful football coaching transition in Lincoln, chaos at Rocky Top.
* Beat Akron! And then Colorado, our old foe, comes to town.