In accordance with a 1981 state law, Jan. 5 is designated each year as George W. Norris Day in Nebraska.
The unique holiday is set aside "in recognition of the many great benefits bestowed upon the people of the State of Nebraska and the United States as a whole" by Norris, a "New Deal Republican" who called McCook home.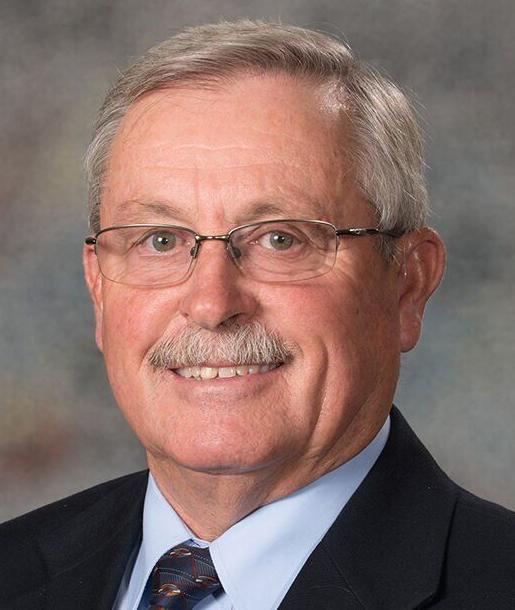 First among those benefits, at least in Nebraska state law, is the establishment of "a nonpartisan unicameral legislative body" in the Cornhusker state, the only one of its kind since it was implemented in 1937.
A proposed constitutional amendment that will be introduced on Thursday — the first day senators can introduce legislation in the 108th Legislature — would revert Nebraska's legislative branch to a time before Nebraska voters approved Norris' vision for a one-house legislature.
Sen. Steve Erdman of Bayard said Wednesday he plans to introduce the measure to revert Nebraska to a bicameral legislative body, saying it would result in better representation for rural parts of the state.
Those areas have lost political power as half of Nebraska's population has concentrated in Lincoln, Omaha and the surrounding areas, Erdman said, with that trend expected to continue in the future.
The redistricting process completed in 2021 moved one legislative district from central Nebraska to Omaha but avoided the prediction that two seats could be moved from rural to urban areas.
The plan to end the unicameral form of government is supported by the Nebraska GOP, which in 2022 included in its platform a plank calling for a "return to a bicameral legislature whereby the upper house has fewer members but larger territorial areas to include a more diverse set of interests in the legislative process."
Erdman said his proposal would add a second house to the Legislature with 31 members who represent three counties each, along with a lower house with 62 members representing districts apportioned by population.
The two houses would function as a better check on one another than the current system, where the people of Nebraska are referred to as "the second house." Erdman said the people rarely have the opportunity to vote on petitions or referendums, and aren't likely to make a dent in lawmakers' thinking by testifying during committee hearings.
While he said a bicameral legislature would better represent the interest of Nebraskans, particularly those from areas west of Lincoln, Erdman said he doesn't think his proposal stands a chance of getting out of committee, much less be debated by the full Legislature or put to a vote of the people.
"I'm not naïve to think the people living in the east are going to say this is a good idea because the unicameral works really good for them," Erdman said.
He also wants people to know not all Nebraskans think highly of Norris, who is said to have worn out two sets of tires driving across the state to advocate for the unicameral legislature.
Each session, senators typically read a speech delivered by Norris on the first day of the one-house Legislature. Norris, who was first elected to the U.S. House of Representatives in 1902, later served five terms in the U.S. Senate, changing his party from Republican to independent in 1936. 
"Everybody worships George Norris like he was something special — he wasn't," Erdman said. "He was very liberal, the most liberal senator in the U.S. Senate. His mission wasn't honorable."