As Nebraska hurtles toward a solemn moment it has not experienced in 21 years, its public officials — and citizens — confront what may be tension between their personal views and the tenets of their religious faith. 
Sometimes, they conflict. Or may appear to do so.
Sometimes, they require a choice to be made.
In America, the separation of church and state has established that the government is sovereign in settling that argument if and when it reaches the governing stage. 
But for individuals, including officeholders, the choice remains personal, individual, less clear, sometimes more unsettling and intense. 
Occasionally, and sometimes dramatically, it all plays out on the public or political stage.  
When Gov. Ben Nelson sat in the second-floor family quarters at the Governor's Residence one July night in 1996 fielding phone calls from the State Penitentiary at midnight, it was a solemn and virtually solitary moment.
Nelson was alerted to each stage of John Joubert's walk to the electric chair, from an 11:15 p.m. call informing the governor of the contents of Joubert's final statement to a 12:04 a.m. call alerting Nelson that Joubert was being escorted to the electric chair.
At 12:16 a.m., the phone rang and the governor was told that the death sentence had been carried out.
Nelson, a Methodist who once considered the ministry as a career, said that night that his support for capital punishment fit into his understanding of the Bible and his Christian faith. 
Yes, he said, he had prayed about it.
And, yes, he said, he would not sleep well for the second night in a row.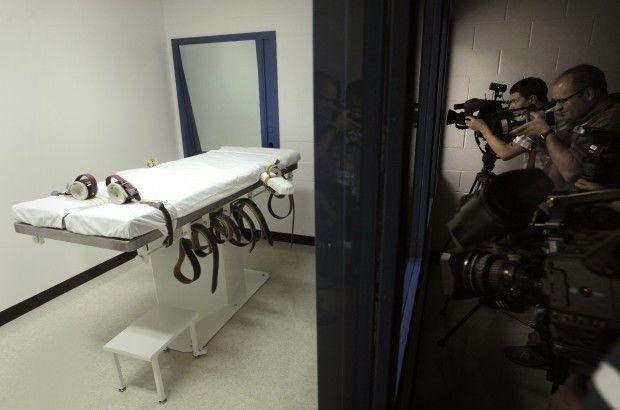 Gov. Pete Ricketts, a Catholic and a member of St. Margaret Mary Parish in Omaha, said he believes the Bible and church teaching do not preclude use of the death penalty.
But Pope Francis changed that teaching to fully reject any use of the death penalty with an announcement Thursday that came 12 days before the scheduled execution of Carey Dean Moore. The decision to make the change had been approved in May, according to the Vatican. 
The official teaching contained in the church's Catechism now states that the use of capital punishment is "inadmissible because it is an attack on the inviolability and dignity of the person."
Earlier, Pope Francis had described the death penalty as "contrary to the Gospel because it is freely decided to suppress a human life that is always sacred in the eyes of the Creator and, of which, in the final analysis, God alone is the true judge and guarantor."
That marked a departure from Pope John Paul II's declaration in 1995 that use of the death penalty is justified if there is no other option that would adequately protect society. 
The three Catholic bishops in Nebraska recently issued a joint statement opposing the scheduled execution of Moore.
"Each time we consider applying capital punishment, Nebraska has an opportunity to respond to an act of violence with an act of mercy that does not endanger public safety or compromise the demands of justice," Archbishop George Lucas of Omaha, Bishop James Conley of Lincoln and Bishop Joseph Hanefeldt of Grand Island said. 
The execution of Moore is "not necessary to fulfill justice and, for that reason, would undermine respect for human life," they stated. 
Both the governor and Archbishop Lucas declined to be interviewed for this story.
Ricketts vetoed the 2015 bill that repealed the death penalty in Nebraska and fought hard to have his veto sustained by the Legislature. He fell one vote short.
And then he swiftly helped launch and fund a statewide referendum drive to repeal the new law.
Nebraska voters did that in an overwhelming way in the 2016 general election: 494,151 to 320,719.
Ninety-two of the state's 93 counties voted to restore the death penalty; only Lancaster County voted to retain the new law. 
The dramatic death penalty struggle divided Catholics, as well as other Christians, in the Legislature, challenging many senators to examine, or re-examine, their faith.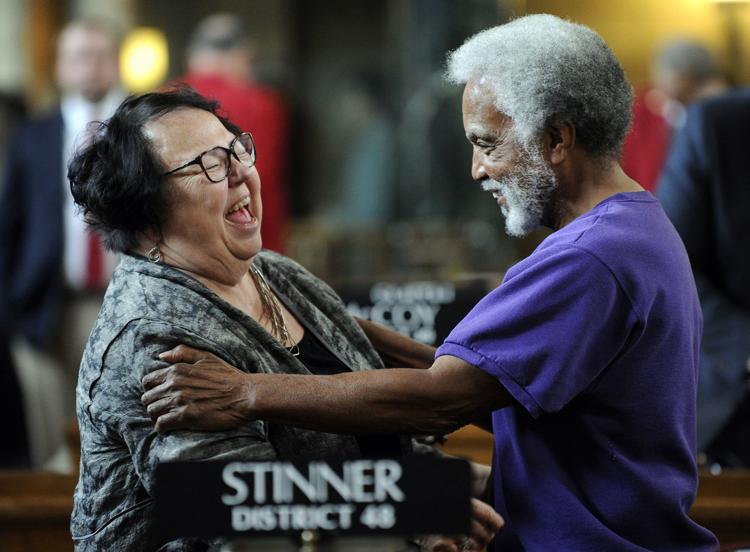 While the battle was led by Sen. Ernie Chambers of Omaha, who proclaims himself to be a nonbeliever while challenging his colleagues with biblical quotations memorized when he was a younger man, it was a Catholic senator from Lincoln who quietly decided to systematically gather support from among his conservative Republican colleagues in the nonpartisan Legislature.
And as the debate to ultimately override the governor's veto neared its end, Sen. Colby Coash slipped into an old phone booth in the back of the legislative chamber with his grandfather's rosary in hand.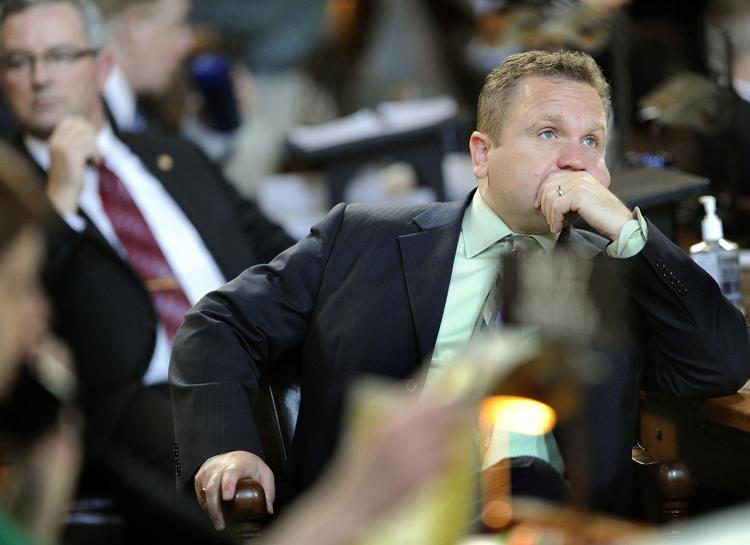 Sixteen senators who were Republicans ultimately would vote to override the veto that day.
The climactic vote on the motion to override the governor's veto was cast by Sen. Robert Hilkemann of Omaha, a Presbyterian, who had carefully listened to both sides and weighed his decision for so long that he suddenly found himself in the eye of the storm holding what would be the decisive vote. 
"To be very honest with you, this has been a spiritual journey for me from the very beginning, one that reached the very depths of my soul," he said two days later as the tension began to ease.
For many members of the Legislature, it had been an emotionally challenging issue that required re-examination of both self and soul.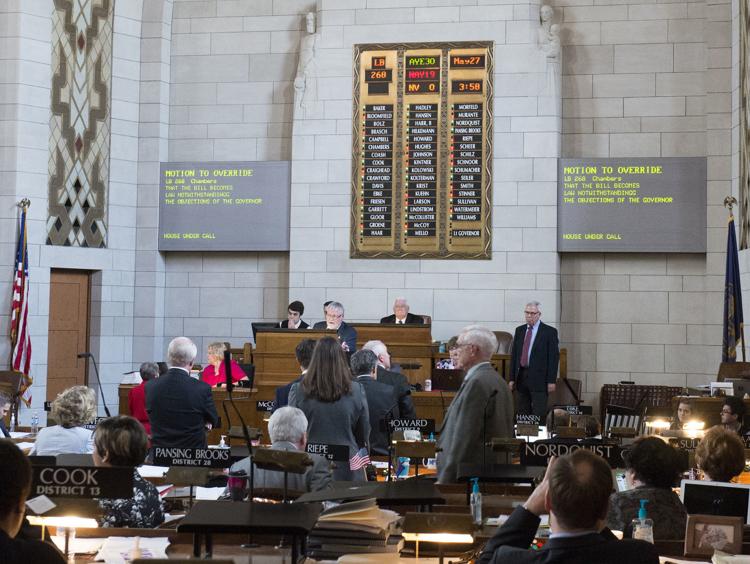 Perhaps the seminal moment in clearly defining the role and influence of religion, and particularly the Catholic Church, in political policy and decision-making in the United States occurred in 1960.
John F. Kennedy directly addressed the question of separation of church and state when his Catholicism had become an issue in his presidential campaign with opponents suggesting his greater loyalty inevitably would be to his church and ultimately to the Vatican.
"I believe in an America where the separation of church and state is absolute, where no Catholic prelate would tell the president (should he be Catholic) how to act and no Protestant minister would tell his parishioners for whom to vote," Kennedy declared in an address to an association of Protestant ministers in Houston.
That is an America "where no public official either requests or accepts instructions on public policy from the Pope, the National Council of Churches or any other ecclesiastical source," Kennedy said.
"I do not speak for my church on public matters," he said, "and the church does not speak for me."
Get Government & Politics updates in your inbox!
Stay up-to-date on the latest in local and national government and political topics with our newsletter.