Across Lincoln, and across the state, shops and stores selling CBD products continue to pop up as customers learn more about the products and they gain supporters. 
People keep asking: Are CBD products legal to buy? Legal to possess? 
Several shop owners in the state have faced citations and charges for selling the products, even those with 0.3% or lower THC content. The most recent charges were filed in North Platte.
Jacob Johanson, who owns Elite Lifestyles in North Platte, was charged in May with distributing a controlled substance, a Class IIA felony, for selling hemp products containing what he says are minuscule amounts — 0.3% or less — of THC, the psychoactive component found in cannabis.
CBD oil, according to the North Platte police, is a Schedule V controlled substance in Nebraska. 
In a search warrant affidavit filed in April, North Platte police said they seized any controlled substances containing cannabinoids, the active constituents of cannabis. They also took electronic devices, their storage and files, and cameras.
Police said in the affidavit they had received a complaint in January from a concerned citizen. They advised Johanson it was illegal to possess or sell the CBD oils, and after that he told them he had taken down his internet ad and was no longer selling the products. 
But in April, another person complained he observed Johanson showing CBD products to another customer in the shop. Several days later an undercover agent with the CODE Drug Task Force bought two hemp oil products from Johanson. 
In a telephone interview last week, Johanson said he believed other shops in North Platte sell CBD products but police told him he was cited because of citizen complaints. All his products, he said, including American Shaman CBD, meet the threshold of 0.3% THC or less. 
American Shaman has at least four stores in Nebraska, including Lincoln, and other shops carry the products. 
Johanson had contacted a lawyer even before being reported, he said, and "it was my understanding I wasn't breaking any laws."
He didn't see how so many others were selling the product, from Grand Island, Kearney, Lincoln, Omaha, Scottsbluff, and he could not, he said.
Lincoln Police Chief Jeff Bliemeister said his department and other Lancaster County public safety agencies are evaluating the intent and language of a recent bill (LB657) passed into law this year.
The Nebraska Hemp Farming Act, which became effective May 30, allows cultivation and processing of hemp and opens new commercial markets for farmers and businesses through the sale of hemp products.
The new Nebraska law removed cannabis sativa L., known as hemp, and all derivatives and extracts with that concentration of not more than 0.3% THC, when accompanied with a proper license and mandated documentation, from a list of controlled substances. CBD-dominant strains are said to have little or no THC.
"Notwithstanding any other provision of law, hemp (as defined) shall not be considered a controlled substance under the Uniform Controlled Substances Act," according to the law published on the Nebraska Legislature's website. 
Attorney General Doug Peterson, who issued two memos before the latest law was passed on the legality of CBD products, did not respond to two emails and a phone call to his office to clarify his interpretation of the new law.
You have free articles remaining.
Johanson's attorney Russ Jones said it was his understanding that LB657 legalized CBD oil with 0.3% THC or less. He has asked for a contested preliminary hearing on the case, which is set for July 26, because "it's our contention that he's done nothing wrong." 
Jones said he is interested to see if prosecutors have tested Johanson's products.
"It's just interesting to me that it's being sold all across the state, and being enforced nowhere except three times and it's being sold inside the confines of North Platte, Nebraska, as well, and I'm not aware of anybody else being charged," Jones said. 
Two other cases in the state in which store owners were cited for selling CBD products have resulted in either dismissals or are pending.
In January, Scotts Bluff County prosecutors dismissed felony drug charges against a mother and her son, Heather Kaufman Beguin and Dreyson Beguin, who sold cannabidiol products in their newly opened Scottsbluff store.
A Washington County case has stretched over 18 months because prosecutors have filed charges against store owners Deborah Archer and Cory Russell in Herman three times since December 2017. The case has been dismissed twice, the second time when the state failed to show the substances tested had the structure and pharmacology of THC, said Omaha attorney Mallory Hughes.
The third set of charges is under advisement by a district court judge.
Hughes, who represents Archer and Russell, said she doesn't believe cannabidiol was ever described in Nebraska law as an illegal substance, based on chemical structure and pharmacological effects. 
"Those have to be the same or similar (to THC), and the pharmacological effects are not," Hughes said. 
During the second hearing, a lab technician testified he was not able to detect THC in the CBD products tested, and he was not qualified to talk about whether the pharmacological effects of CBD oil and THC were the same or similar, she said.
When the county court judge dismissed the second charge, based on that testimony, that should have been the end of it, Hughes said. But the charges were refiled, a hearing conducted, and an expert from the University of Nebraska Medical Center testified the pharmacological effects of CBD and THC are not similar. That third case is pending.
A number of shops and stores in Lincoln sell CBD products, and make no secret of it.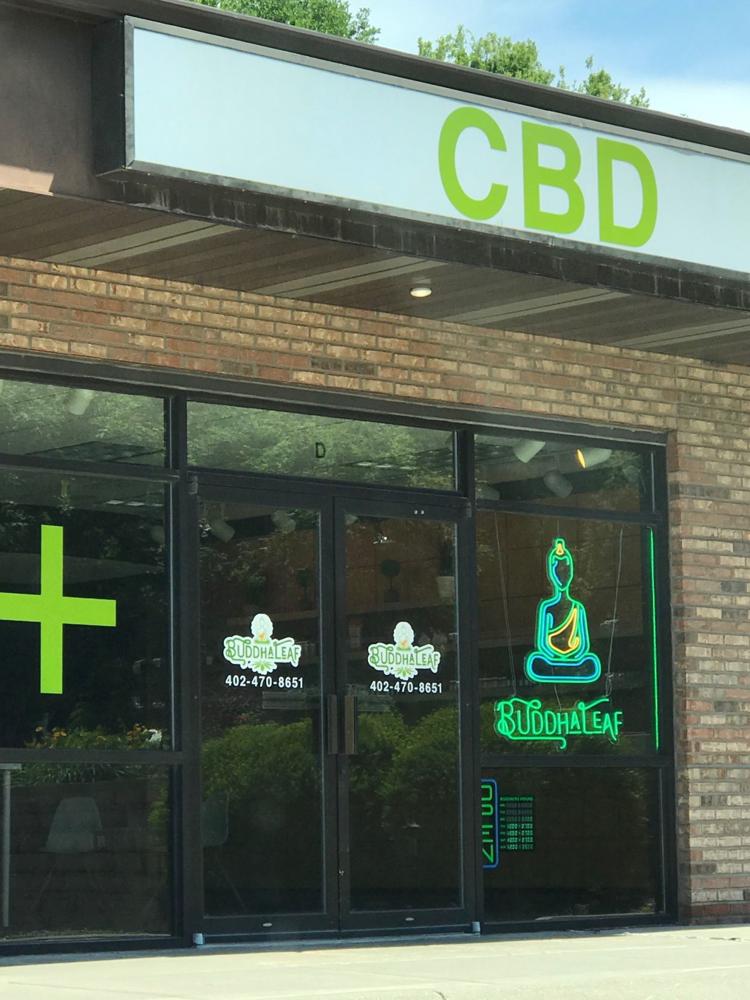 Lincoln's Chief Bliemeister said that in Lincoln, the department enjoys great partnerships with small business owners.
LB657 sets up the parameters of what is legal, and any business or person who acts outside of those is subject to the criminal penalties associated with the act, he said.
"It is our hope that they will comply with the laws of the state of Nebraska and prevent their valuable employees from becoming intertwined in the distribution of controlled substances," he said.