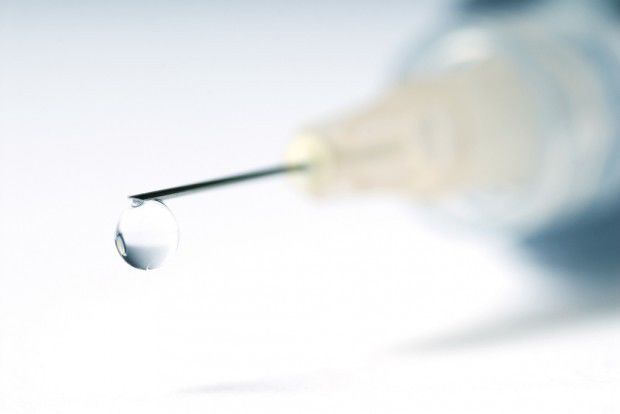 Attorney General Jon Bruning's office filed documents Monday with the Nebraska Supreme Court saying a challenge by death-row inmate Michael Ryan's lawyer of the state's purchase of a lethal-injection drug is "frivolous, dilatory and irrelevant."
"I think it's outrageous that the conversation continues to be about the method of execution as opposed to the brutal murders committed by Michael Ryan," Bruning said.
Defense attorney Jerry Soucie of the Nebraska Commission for Public Advocacy has said that the sodium thiopental that Nebraska bought recently was meant to be used for "test and evaluation" purposes in Zambia only and was not supposed to be sold.
Soucie's argument came as the high court is considering Bruning's request to set an execution date for Ryan, who was sentenced to death for killing James Thimm during ritualistic torture at a farm near Rulo in 1985. Ryan also was convicted for killing 5-year-old Luke Stice, the son of a cult member.
Nebraska Department of Correctional Services officials announced Nov. 3 they paid $5,411 for a supply of sodium thiopental made by Naari, a pharmaceutical company headquartered in Switzerland. The news release did not mention that the drug, while made by Naari, was purchased by a middleman named Chris Harris, who in turn sold it to the state.
"Although Ryan has failed to present a legally valid theory as to why his death sentence should not be enforced, Ryan persists in his attempts to delay enforcement (of his death sentence) by filing pleadings with sensational, false and conclusory allegations concerning the irrelevant issue of the process by which DCS came into the custody of sodium thiopental," Monday's filing said.
Soucie filed documents with the high court saying Harris and his company, Harris Pharma LLP, were not authorized to sell the drug.
The shipping manifest from Naari to Harris Pharma, dated Sept. 30, 2011, says: "Samples have no commercial value. Samples not for sale. Free trade sample." Further, it says the drug is "for test and evaluation purpose."
The pharmaceutical company, Naari, has asked the state to return it, saying it was obtained by deception. The CEO of Naari wrote to Nebraska officials saying that Harris, who is based in India, had said he would send the 486 grams of sodium thiopental to Zambia. Naari gave Harris vials of the drug near the end of September. Rather than pass it on to Zambian officials, the letter says, Harris sold the drugs to Nebraska officials for $5,411.
That, Soucie contends, means that Harris misappropriated the thiopental from Naari and that Nebraska prison officials are in possession of stolen property.
Said Bruning: "Mr. Soucie has created a circus sideshow."
Questioning the origin of lethal injection drugs is "the latest tactic by the anti-death penalty movement in the country," Bruning said.
Bruning said Naari's CEO has reason to lie because intense public opposition to the death penalty overseas could cost the company business if its drugs are used in executions.
"He certainly has financial incentive to do so," Bruning said.
Bruning also said the U.S. Supreme Court has ruled that how a state obtains a lethal-injection drug is irrelevant.
The high court in 2010 vacated the stay of execution for Arizona death-row inmate Jeffrey Landrigan, who had been given a stay when his lawyers argued that the sodium thiopental that was to be used was made by a company outside the United States that was not an FDA-approved manufacturer of the drug. The high court said "there is no evidence in the record to suggest that the drug obtained from a foreign source is unsafe" and that "there was no showing that the drug was unlawfully obtained, nor was there an offer of proof to that effect."
Sodium thiopental has been in short supply since 2010, when the only U.S. manufacturer, Hospira Inc., ended production because of death-penalty opposition from overseas customers.
Nebraska is among 10 states that have purchased the drug from foreign sources. But the U.S. Drug Enforcement Administration has seized supplies from several states because it was imported illegally or because of questions over how it was manufactured.
Nebraska has twice bought sodium thiopental made overseas. The DEA did not seize the first batch but told the state it could not use it because it was imported illegally. Nebraska then got a proper import license and recently bought a supply from Harris.
Sodium thiopental recently became even harder to get after the European Union instituted a new rule prohibiting the export of some barbituric acids, including sodium thiopental.
The last 32 executions in the United States have been done using pentobarbital -- which is used to treat seizures and for preoperative sedation. However, the Danish manufacturer of pentobarbital, Lundbeck, has expressed concern over its product being used for execution and says on its website it "will deny distribution of the product to prisons in U.S. states currently active in carrying out the death penalty by lethal injection."
Nebraska's three-drug protocol calls for a dose of sodium thiopental to render the inmate unconscious, followed by pancuronium bromide to paralyze him or her, then potassium chloride to stop the heart.
Nebraska's execution protocol could be changed, but not without considerable effort. It was formulated by prison officials and vetted through a series of public hearings. The final rules were reviewed by the attorney general and approved by the governor.
Bruning said changing the protocol is being discussed but not actively pursued at this time.
Nebraska switched its method of execution to lethal injection after a 2008 ruling from the state Supreme Court that said the electric chair amounted to unconstitutional cruel-and-unusual punishment. Nebraska had been the only state with electrocution as its sole means of execution.