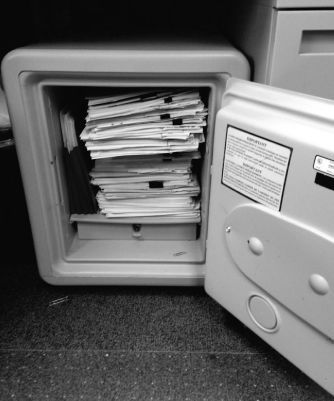 State auditors have found more than $13 million in uncashed checks piling up this summer in a small safe under an employee's desk at the Nebraska Department of Health and Human Services.
The 192 checks came from drug manufacturers as part of the federal Medicaid drug rebate program.
Nebraska law requires any state money topping $500 to be deposited within three days, but most of the checks were two to three months old, according to a report from State Auditor Charlie Janssen's office. 
Auditors discovered the checks last month while doing a routine statewide audit.
HHS officials said the delay happened when the department lost its only two full-time accountants who are trained to process the payments. One retired in April, and the other had been on medical leave since June.
Drug manufacturers submit the checks as reimbursement for a share of the drugs they sell, in exchange for having them covered by Medicaid.
The payments are made quarterly, which leads to spikes in workload, said state Medicaid Director Calder Lynch.
Checks require review to ensure pharmaceutical companies pay as much as they should, he said. Sometimes the amounts are disputed, and hasty processing could result in the state accepting less than it is due.
"This is one of those cases where speed may not necessarily be in the best interest of the taxpayers," he said.
More than $17 million in checks had accumulated before Janssen's office began raising questions in August, according to the auditors' report. HHS staff then deposited about $4.5 million over 10 days before auditors looked inside the safe themselves.
Even then, they found 57 checks totaling $6.8 million that were not endorsed for deposit only.
An employee and her supervisor had access to the safe's combination. The employee told auditors she kept it locked at night, but didn't always lock it when she left her desk during the day.
Janssen's office called its overall finding a significant deficiency.
"Due to the significance of the dollars and risks involved, the agency needs to take immediate action to remedy the situation," auditors said in their report.
Lynch said there was never a risk that the state couldn't collect the money.
HHS has pulled in temporary help to clear the checks, he said, and the department is considering permanent changes to prevent future backlogs.
"We never lost track of these rebate checks. We got behind, but we were working through them as quickly as we could."