An increase in COVID-19 cases in Lincoln as a new school year approached led the Lincoln-Lancaster County Health Department to reissue a mask mandate in August.
Until December, when the directed health measure was allowed to expire, the countywide mandate stood alone in Nebraska.
Sixty miles to the northeast, in Omaha, the Douglas County Health Department requested permission from the Nebraska Department of Health and Human Services to put a similar mask mandate in place.
The difference between Lincoln and Omaha is a wrinkle in state law few people were aware of before the coronavirus pandemic arrived in 2020 and the issue of mandating masks became politicized.
City officials have argued that Lincoln's health department, which has existed since 1889, predates the state law recognizing health departments, granting it more authority to act when public health is at risk.
And since 1997, a provision has existed in state law allowing cities to form joint health departments with counties of more than 200,000 people — a category tailored to the Lincoln-Lancaster County Health Department.
A bill introduced in the Legislature this week, however, would strip the Lincoln-Lancaster County Health Department of its authority to act independently of the state in issuing directed health measures.
Sen. Rob Clements of Elmwood, who introduced the bill (LB859) along with nine co-sponsors, said his legislation would put the Lincoln-Lancaster County Health Department on equal footing with the state's 15 other health districts.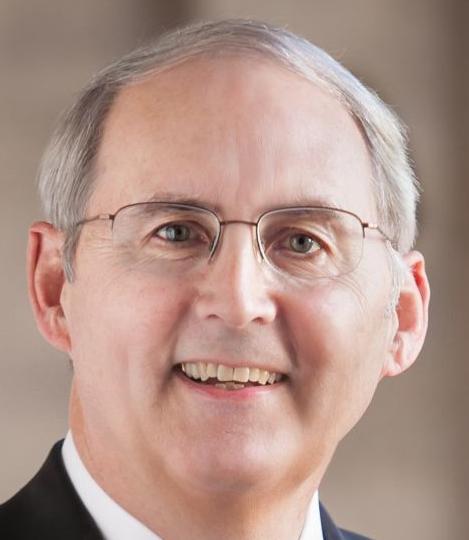 "I don't think (the Lincoln-Lancaster County Health Department) should be treated any differently than any other health department," said Clements, a Republican whose District 2 now stretches into Lancaster County after lawmakers redrew political boundaries last fall.
"There's been a lot of people who didn't care for the decisions made by (the health department)," he added.
The measures implemented by the Lincoln-Lancaster County Health Department have faced a handful of challenges in state and federal court, where business owners argued the department exceeded its authority.
Judges have been skeptical of those claims, however, noting state statute gives city-county health departments broad authority to act to prevent the spread of disease.
While Gov. Pete Ricketts has opposed mask mandates throughout the pandemic, such rules were common across the state last year. But outside of Lancaster County, mandates had to be approved by elected officials, usually city councils and county boards, which haven't revisited the issue since mandates were allowed to expire last spring.
In Lancaster County, the mask mandate issued by the health department was allowed to expire Dec. 23.
Health Director Pat Lopez said earlier this week the availability of vaccines made it likely that no further directed health measures would be issued, despite the county raising its COVID-19 risk dial to red, which signals severe spread of the virus.
Jennifer Brinkman, chief of staff for Lincoln Mayor Leirion Gaylor Baird, said the local health department's response was "critical to making our community one of the safest places in the state throughout the pandemic.
"We oppose any effort to take away the local control that has helped keep families safe, businesses open, schools in session, and other organizations operating safely," Brinkman said in an email.
If approved by the Legislature and signed by Ricketts, Clements' bill would make any city-county health department policy related to investigation, vaccination, testing and prevention of communicable diseases "subject to approval by the Department of Health and Human Services."
Co-signers on the bill were: Joni Albrecht of Thurston, Steve Erdman of Bayard, Suzanne Geist of Lincoln, Mike Groene of North Platte, Steve Halloran of Hastings, Ben Hansen of Blair, John Lowe of Kearney, Dave Murman of Glenvil and Julie Slama of Sterling.
Among other legislation introduced this week:
RENAL DISEASE: Omaha Sen. John McCollister entered a bill (LB862) requiring treatment  for end-stage renal disease be covered by Medicaid.
TRIBAL REGALIA: Public and private school students could wear tribal regalia, garments, jewelry or other objects of cultural significance, under a bill (LB872) from Sen. Tom Brewer of Gordon.
CASINOS: Unless they are located in Lancaster, Adams, Hall, Douglas, Platte or Dakota counties, horse racing tracks that operate casino gaming could not be located within 50 miles of one another, a bill (LB876) from Sen. Tom Briese of Albion states. The bill also outlines procedures for creating a "self-exclusion list" for individuals who would be barred from the track property.
FEMININE HYGIENE PRODUCTS: Omaha Sen. Terrell McKinney wants to remove (LB881) the sales tax on tampons, panty liners, menstrual cups and other feminine hygiene products, as well as grooming products such as soap, shampoo and toothpaste.
OFFICER MISCONDUCT: McKinney also introduced a bill (LB882) requiring cities, counties and the state to make public a list of law enforcement officers whose misconduct has impaired their own credibility to testify in court.
HOLOCAUST: Nebraska's multicultural education standards would include learning about the Holocaust and other acts of genocide under a bill (LB888) from Sen. Jen Day of Gretna.
STATE AID FORMULA: Sens. Lynne Walz of Fremont and Brett Lindstrom of Omaha introduced a pair of bills (LB889 and LB890) changing the Tax Equity and Educational Opportunities Support Act (TEEOSA). The changes would provide school districts with money for each student, boost the share of income tax going to school districts and lower property tax levies.
TO-GO DRINKS: Lowe sponsored a bill (LB898) limiting ready-to-drink cocktails to 32 ounces.
MICRODISTILLERIES: A licensed microdistillery would be able to operate in five separate locations under a bill (LB900) also introduced by Lowe.
DRONES: It would be unlawful to fly a drone over another person's property to record video under a bill (LB903) from Lincoln Sen. Eliot Bostar.
COMPUTING SECURITY: Sen. Myron Dorn of Adams sponsored legislation (LB904) appropriating $50 million in coronavirus stimulus funds to the University of Nebraska to establish an Artificial Intelligence, Cybersecurity and Holland Computer Center facility at Nebraska Innovation Campus.
VACCINE EXEMPTIONS: The Nebraska Department of Health and Human Services would be required to create a vaccine exemption form available for residents of the state, under a bill (LB906) from Hansen.
Chris Dunker's memorable stories from 2021
A months-long investigation into issues at the AltEn ethanol plant near Mead dominated Chris Dunker's top stories list, but the Josh Fight was among the highlights.