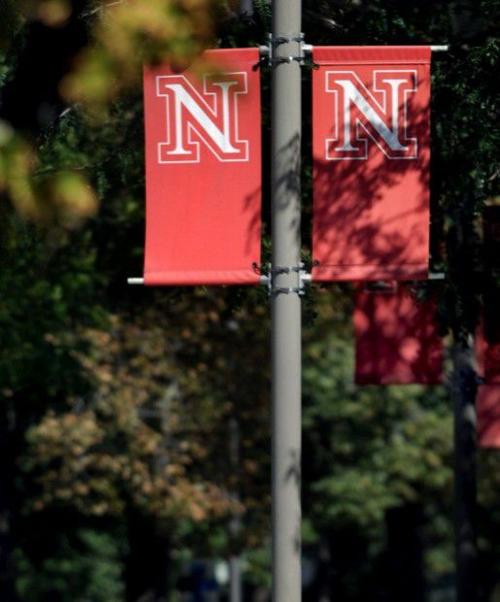 Seventy-three percent of the 2,569 students at the University of Nebraska-Lincoln who responded to a political science class survey support legislation providing a pathway to citizenship for illegal immigrants residing in the United States.
The survey found 57 percent support for repeal of the "don't ask, don't tell" restrictions that block gays and lesbians from serving openly in the U.S. military.
Similar majority support was registered for legal recognition of same-sex marriages.
The survey of political opinion, knowledge and attitudes, designed and administered by undergraduate students in Michael Wagner's political science course on elections, political parties and special interests, was the first study of its kind at UNL.
Respondents to the online poll were equally divided between self-identified liberals and conservatives, but more Republican than Democratic.
Here's the breakdown of self-described political philosophy:
* Conservative, 34 percent
Thirty-seven percent of the students identified themselves as Republicans, while 32 percent were Democrats. Twenty-five percent said they were independents.
When independents were asked which way they might lean, the cumulative results almost evened out: 44 percent Republican and 43 percent Democratic.
Respondents to the survey, sent to more than 24,000 undergraduate and graduate students, represent about 10 percent of the student body. About 22 percent of the respondents were out-of-state students.
Christians, CNN newsman Anderson Cooper and President Barack Obama had the highest favorability scores among 13 politicians, media personalities, groups and celebrities randomly listed on one question.
The lowest favorability scores went to the tea party, Fox News commentator Glenn Beck, Sarah Palin and MTV reality show personality Snooki.
Obama had a higher approval rating than Gov. Dave Heineman, but the president also had a much higher disapproval score. About 45 percent of students had a neutral opinion about the Republican governor.
Obama had a 39 percent approval rating but a disapproval rating nearly as high. Heineman's figures were 34 percent approval and 20 percent disapproval.
UNL Chancellor Harvey Perlman registered 37 percent approval, but 50 percent of students had a neutral opinion about the campus chancellor.
Students identified five topics as America's most important issues: health care, the economy, immigration, taxes and gay marriage/don't ask don't tell -- in that order.
Twenty-three percent of the respondents supported the war in Iraq, with 55 percent opposed. Thirty-five percent supported the war in Afghanistan, with 41 percent opposed.