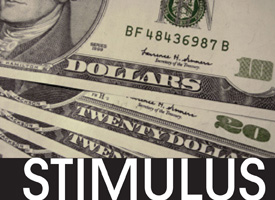 Nebraska is one of two states that have not signed up to get federal stimulus money intended to help low-income residents with things such as paying back rent and buying school clothes.
The state could get from $6.34 million to as much as $28.7 million, but it must apply before the end of the month.
The money can be put in the hands of low-income families to help keep them off cash assistance, to keep them from being evicted or to help with job training, said state Sen. Jeremy Nordquist of Omaha.
"It is a great way to stimulate the economy and help those families out in tough times," he said.
State leaders, who for several weeks had been saying they were reviewing the issue, said Thursday they will apply for money.
"They have made a decision they will be applying and will send in an application," said Kathie Osterman, a spokeswoman for the Department of Health and Human Services.
She had no information on the application details.
Though Nebraska has missed out on an innovative subsidized employment program, there are still ways for the state to access the money, said Jack Tweedie, with the National Conference of State Legislatures.
If the state's basic assistance program costs have gone up, or the earned income tax credit has gone up, "I can't think of a reason not to claim that," he said in a telephone interview Thursday.
This money has the potential of doing good things for low-income Nebraska families, said Becky Gould, executive director of the Nebraska Appleseed Center for Law in the Public Interest.
That group and Sen. Nordquist have been encouraging the state to get some of the money since early July.
Had the state responded earlier, Nebraska would have had the opportunity to get more dollars, Gould said.
"In some ways we did miss the opportunity to maximize dollars for low income families" because of the delay, she said.
Only Nebraska and Wyoming have not yet applied for any money from the stimulus program, called TANF Emergency Funds, after the federal-state program, Temporary Assistance for Needy Families.
The money has been available since at least April 2009.
There is disagreement about the amount available to the state.
HHS leaders believe the state could get about $6.34 million, according to Osterman.
But Nordquist said he believes the state could have received up to $28.7 million with some creative thinking.
That is the amount federal documents indicate Nebraska was eligible to receive.
Other states have found creative ways to use the stimulus funding and to find additional funds for the 20 percent state match required, according to Nordquist.
Some states began subsidized employment programs through which the federal dollars paid for the program and the supervision by the business was the state match, Tweedie said.
One state found retailers willing to foot the 20 percent match, then the state gave low-income families gift cards to use for necessities at those stores, Nordquist said.
States can get stimulus funding for 80 percent of the growth in nonprofit food pantry programs over the last few years, Tweedie said.
Some states have used the growth in their earned income tax credit as a match. Nebraska would be eligible for about $5.4 million in TANF stimulus funds based on the earned income tax credit, according to an Appleseed analysis.
Indiana, one of the last state holdouts, has applied and likely will end up with $24 million because of the earned income tax credit growth, Tweedie said.
"That feels funny to accounting people, but it is what other states are doing," he said.
"This is all new stuff. There was a lot of creativity," said Tweedie, who has been working with states looking for ways to access the money.
Massachusetts, Pennsylvania and Utah used money to help low-income people pay mortgages or back rent, Nordquist said.
Other states have used it for transitional housing programs for people who have lost homes or are homeless.
It can also be used for foster care-related programs, he said.
Nordquist sent a letter to HHS on July 22 asking the agency to apply for the stimulus money.
In an Aug. 3 reply, Todd Reckling, director of the Division of Children and Family Services, wrote the state was "carefully reviewing the options available to determine what makes sense for Nebraska."