Nebraskans will make a choice for state auditor in the Nov. 6 general election between an incumbent who's had some bad publicity of late, and an Omaha librarian who has never been elected to a political office. 
Incumbent Charlie Janssen, who also served in the Nebraska Legislature, had to apologize in September when an investigation by the Omaha World-Herald revealed he took long lunches, eating and drinking beer in a Lincoln bar and grill during work hours. Sometimes the lunches lasted as long as three hours, the report said. 
Janssen, the Republican nominee, acknowledged the report was accurate and said he'd make changes, and this month said he understands it could be a factor in the election. But he's made his statement, he said, and doesn't plan to expand on the accusations.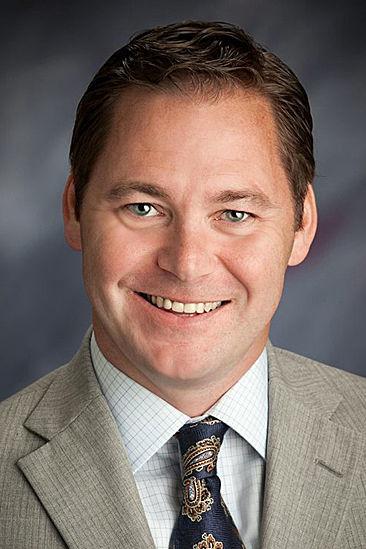 "I hope people will look at the job that I've done and what this office has done over the last four years," he said. "The technical difficulty of this job and putting somebody in this job with relatively no experience would not necessarily be in the best interest of the state of Nebraska."
Democrat Jane Skinner is challenging Janssen because she believes the auditor's office should be about ferreting out waste, fraud and abuse in government and not about partisan politics as she believes it is now being used.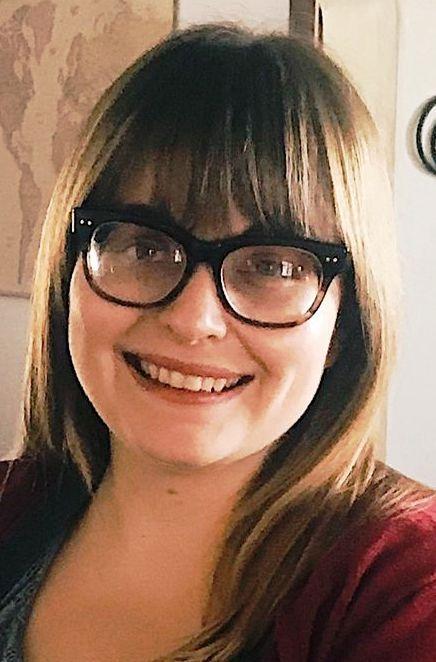 Skinner said a lot of positive things have happened with her campaign since the Janssen story was published Sept. 13. Her campaign was picking up speed, and she had run some newspaper and radio ads and was planning more speaking engagements around the state. 
She received about $7,500 in contributions within 17 days, the vast majority within three days of Janssen's bad publicity, according to a Nebraska Accountability and Disclosure report. Skinner had about $7,550 cash on hand as of early October. 
In his latest report, covering June 20 to Oct. 2, Janssen said he had $1,178 in contributions, and about $14,000 cash on hand. 
Skinner, 34, grew up in rural Burt County. She said she believes people, despite party affiliation, believe in the value of hard work. Janssen has violated his word, she said.
She's lived in Omaha for about 10 years and has worked for the Omaha Public Library for two years. She attended Cottey College in Nevada, Missouri, but returned to Nebraska before graduating and worked as a nanny for six years, and then a stint in Montessori education before getting a job in children's services at the library. 
She said it's time to elect a millennial to Nebraska government's executive branch. A lot of outdated traditionalism is hiding that needs to be rooted out, she said.   
"Right now (of) six people in the executive branch … every one of them is a white man over the age of 45. No women, no people of color, no millennials," she said. "That is not an accurate representation of what Nebraska looks like.
"I think having a can-do attitude and an optimistic idea of what government services can provide is an asset that I can bring to the office. I have good communication skills. I'm very interested in seeing the office communicate more with both traditional and social media."
Janssen has put out very few news releases since becoming auditor in 2015, she said. He says he's not looking for publicity. But why not? Skinner said. 
"Why are you in an office that is all about communicating to the public, but you don't want to do it?" she said. 
The Auditor's Office Facebook page has a low number of followers and there's little attempt to communicate with the public through social media, she said. And she would like to see that change. 
Janssen said he made the decision not to do "media dumps" after talking to former auditors Mike Foley and John Breslow.
"You're affecting people's lives and you have to be careful when you throw out accusations. It does have meaning, it comes back and gets personal," he said. "Agencies can come to us and we're not going to do the 'gotcha' moment on them."
Because of that consideration, he said, they've had agencies contact the office and enlist its help on various financial and accounting issues.
The audits are all on the website, he said. The office has found 30 fraud cases over the past four years, and uncovered $1.25 million taken fraudulently from taxpayers. Fifteen charges were filed as a result of information in the audits, and in some cases led to convictions, restitution and resignations.
"I really try not to make a mountain out of a molehill," Janssen said.
He said his experience in the job after four years is an important asset.
His experience in the Legislature was important to learning about state government, but the Legislature goes a mile wide and an inch deep in its information gathering. 
"The auditor's office is a mile deep and an inch wide," he said. "You have to dig deeper and deeper. … I've gotten a much better look inside of government in every single agency and how they work." 
When he came to the office, he hired former Sen. Russ Karpisek, a Democrat, to enhance the relationship of the auditor's office with the Legislature, which has paid off in legislation to improve the office, he said. 
Janssen, 47, is chairman and CEO of RTG Medical, and had experience before becoming a politician in managing an office and knowing how businesses operate, he said.
"As an auditor, I'm much better now than I was then (when he came in)," he said. "I hope to continue that for another four years and continue to grow with this job. Because I really, really do love the job and the work that we do and working with agencies, the universities, the state college system. It's really interesting work to understand what they do."
2018 Voter's Guide
2018 Lincoln Journal Star Voter's Guide — General Election Edition
Your guide to Lincoln-area races that will appear on the Nov. 6, 2018 general election ballot. Click on a race name to view candidates and other information.