The Nebraska Department of Environment and Energy learned AltEn was using discarded seed coated with pesticides to make ethanol in 2015, and in 2018 discovered waste from the plant was heavily contaminated with chemicals harmful to pollinators, wildlife and — potentially — the people who lived nearby.
The ethanol plant near Mead continued to solicit, receive and process an estimated 1 billion pounds of treated seed until earlier this year, when the department took action that forced the plant to close down, and later sued it for noncompliance.
State lawmakers last week blasted the department for a failure to act sooner in enforcing environmental protection regulations at AltEn, and considered legislation making seed companies liable for disposing of pesticide-treated products in ways that are deemed unsafe.
Meanwhile, shortly before AltEn shut down, regulators with the department began quietly reaching out to seed companies in Nebraska, offering to consult with them about how to safely dispose of the treated seed.
"I am one of our compliance assistance people here," a Jan. 29 email from a state program specialist to a safety supervisor at Corteva Agriscience's production plant in Doniphan began. "In other words, I help people and can't get them in trouble. Many people refer to us as Coach to Compliance people."
The conversation about compliance, obtained by the Journal Star through a public-records request, continued over the next month as regulators explained a plan "to reach out to the entire seed-processing industry here in Nebraska," beginning with Corteva, which manufactures Pioneer seed corn at its Hall County plant.
"We want to assist you and help you to be aware of all of the issues involved with this discard corn as it is presently being discarded," a Feb. 10 email to a regulatory affairs official with the plant reads. "This compliance is a big part of how the Department of Environment and Energy tries to reach out to Nebraska business and industry to help them achieve and be in compliance."
But the Department of Environment and Energy declined to say what its guidance to companies such as Corteva looks like, or how many seed companies it's contacted about how to dispose of seed properly.
Citing the state's lawsuit seeking damages from AltEn, a spokeswoman also declined to answer why the department started reaching out to seed companies this year, long after Mead residents and others registered concerns about the ethanol plant and its practices.
An official at the Corteva plant in Doniphan did not respond to an email requesting an interview. A media relations manager at Corteva's headquarters in Johnston, Iowa, said the company discontinued shipments to AltEn in 2020.
"It is essential that those who treat, handle, transport and dispose of treated seeds manage them properly and in accordance with label instructions," Corteva spokeswoman Kacey Birchmier said.
Label is the law
Before it approves a pesticide for use, the Environmental Protection Agency reviews the chemical's effects on public health and the environment and shapes that data into a label that outlines how the pesticide can be applied and by whom, as well as how it must be disposed.
Pesticide labels, including those affixed to the bags of corn and soybeans coated with fungicides or insecticides that ultimately ended up at AltEn, also carry a warning that any use of the product inconsistent with the label is a violation of federal law.
Colloquially, among farmers and seed companies, it's known as "the label is the law," but the actual verbiage on the labels outlining how treated seed must be disposed can be broad.
A Syngenta label sent to the Nebraska Department of Environment and Energy as part of a 2018 complaint against AltEn simply instructs users to: "Dispose of all excess treated seed."
"Leftover treated seed may be doublesown around the headland or buried away from water sources in accordance with local requirements," the label states. "Dispose of seed packaging or containers in accordance with local requirements."
The label also says excess seed should be buried at a depth of at least 1 inch, and notes it can be used in ethanol production "only if byproducts are not used for livestock feed and no measurable residues remain in ethanol byproducts that are used for agronomic practice."
The American Seed Trade Association, which represents more than 750 companies across the U.S., offers more specific guidance for how farmers and applicators should dispose of pesticide-treated seed in a series of guides available on its website and shared with seed companies.
Farmers should return excess seed to the original seed lot, or plant it in non-cropped areas of the farm, according to the label, and any waste-management company that receives treated seed must have an EPA permit to dispose of pesticides, but it notes the onus is on farmers or seed companies to find out if those disposal sites have the correct permits.
Sarah Hoyle, a pesticide program specialist at the Xerces Society, said the treated seed industry group's recommendations leave suppliers and farmers unsure of best practices for disposal, which in turn led to Mead becoming the final destination for nearly all of the treated seed in North America.
"This incident demonstrates the risk of these seeds and how current regulation fails to protect our communities," Hoyle said.
The pollinator conservation group said because the EPA's treated article exemption no longer considers pesticide-treated seed governed by the Federal Insecticide, Fungicide and Rodenticide Act once it leaves the production facility, seed companies are left with "millions of pounds of highly toxic seed that go unused each year."
Exactly how much treated seed is sold, planted or discarded every year is unknown. Kynetec, a global marketing and research firm that surveys farmers every year, began tracking increased use of pesticide-treated seed, including that containing neonicotinoids, from the 1990s through the 2000s.
AgroTrak, the survey done by Kynetec, added a question for farmers about seed treatments in 2004, but discontinued it in 2014, citing farmer uncertainty and the difficulty of ascertaining that data from other sources, according to a May 2020 article in the academic journal BioScience.
'We don't have a plan'
For nearly a century, Albert Lea Seed has supplied farmers in southern Minnesota and northern Iowa with its Viking brand of certified organic and conventional, non-genetically modified corn and soybeans treated with fungicides and insecticides.
President Mac Ehrhardt said the family-owned company that employs 40 people does its best to forecast what customers might need a year in advance, as well as what they may return in a year with a late spring, or major weather event that prevents planting.
Still, the Albert Lea, Minnesota, company has found the need to dispose of a small amount of the approximately 70,000 units of seed corn it sells annually, mostly after it has fallen "out-of-condition" and can no longer be sold, Ehrhardt said in an interview.
Typically, Albert Lea Seed will dispose of as much as 5% of its inventory per year, he said, but that's not always easy.
"The disposal of low-germination seed or out-of-condition treated seed has been a definite issue for people in the seed business," Ehrhardt said.
Historically, Albert Lea Seed would send its leftover product to be planted as an out-of-season cover crop, where the corn or soybeans would prevent fields from eroding over the winter months and boost the condition of the soil ahead of spring planting.
More recently, the company started directing its leftovers toward AltEn's facility a mile south of Mead, after the ethanol plant began soliciting seed companies big and small for the discard product, touting a "green recycling program," as well as a permit from the state and the U.S. Department of Agriculture.
Ehrhardt said the ethanol plant appeared to be handling the discard treated seed in a more environmentally friendly way than sending it to the incinerator or landfill, or spreading it to areas where it could be consumed by wildlife. AltEn told customers in an email the plant "can get the discard out of your facility and disposed of properly, timely, affordable, safely, and legally."
"It seemed like this is their business and they know what they are doing," Ehrhardt said.
But last summer, Ehrhardt learned the solid and wastewater byproducts of AltEn's ethanol manufacturing were potentially contaminating waterways, harming pets and wildlife and killing off colonies of bees at the nearby University of Nebraska-Lincoln research farm.
The company immediately stopped its shipments to Mead, he said.
"Personally, I feel pretty bad that our out-of-condition seed corn ended up in a plant that wasn't properly disposing of it," he said. "I honestly feel most seed companies likely feel the same, whether or not they are willing to say it out loud."
Ehrhardt said he reached out to the state ag departments in Minnesota and Iowa to ask if they had any advice for best practices when it comes to disposing of treated seed, but neither did.
The Nebraska Department of Agriculture also has not issued guidance to seed companies regarding disposal of treated seed either, a spokeswoman told the Journal Star.
"Frankly, we don't have a plan at this point," Ehrhardt said, "but that is something we're working on. I can't speak for all seed companies, but for ours, and I bet it's true for most, we feel a responsibility to dispose of this in a way that doesn't pose a threat to pollinators and watersheds."
'A complete failure'
Listening to testifiers detail the scope of the potential contamination stemming from AltEn before the Legislature's Judiciary Committee last week, Omaha Sen. Steve Lathrop was blunt in his assessment.
"This is just one of those things that is a complete failure of state government," Lathrop said.
At a hearing for a bill (LB634) to make seed companies liable for damages if their pesticide-treated products were disposed of in an unsafe manner, Lathrop pondered if the Legislature should consider harsher penalties for businesses that disregard orders from environmental regulators.
"I am fully engaged in trying to figure out why our environmental people from the state could tell them to do something or not do something and they don't respond and nobody is being charged with criminal activity," the Judiciary Committee chairman said.
Sen. John Cavanaugh, who introduced LB634, said he would work with Lathrop to add teeth to the bill to prevent another situation like AltEn from happening, but said Wednesday the measure was intended to "stop the bleeding and to try to make people whole so we can fix the problems that were caused by our lack of action."
Lawmakers elsewhere have also been considering legislation to make sure what's going on in Nebraska doesn't happen in their own states.
In Minnesota, state legislators in both the House and the Senate have introduced bills requiring an additional warning label on any bags of corn or soybean treated with neonicotinoids, an insecticide deadly to pollinators such as bees and butterflies.
The bills also require seed companies to develop and file with the Minnesota Department of Agriculture a stewardship plan detailing how unsold seed would be collected and ultimately disposed.
Chris Cowen, a lobbyist and activist with the Pesticide Action Network based in Minneapolis who has been pushing for what he called "common sense" legislation, said agricultural interest groups have prevented the measures from advancing from the Republican-controlled Senate.
"Minnesota and other states should make sure what's going on in Nebraska doesn't happen here," he said. "You can do that without spending a lot of money, so why not do that?"
Cowen said Minnesota agricultural officials have told him they have spoken with Nebraska leaders about the situation in Mead and believe they have more controls in place than did the Cornhusker State when it comes to preventing another AltEn from occurring.
Without clear guidance for seed companies on how to dispose of their products and ethanol plants on what they can use as a feedstock, or regulations for government agencies to enforce, Cowen said he's not confident it won't happen again.
Nebraska had the mechanisms to shut down AltEn or redirect treated seed away from the plant, but it didn't use them until it was too late, Cowen said.
"To me, it illustrates Nebraska did have a lot of things in place and it still happened," he said.
Photos: Mead ethanol plant
Mead AltEn Ethanol plant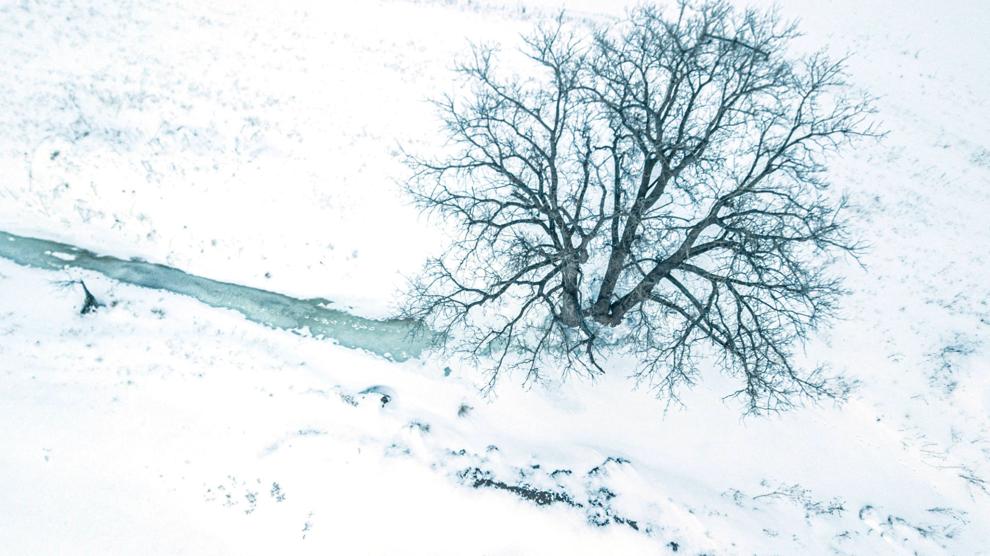 Mead AltEn Ethanol plant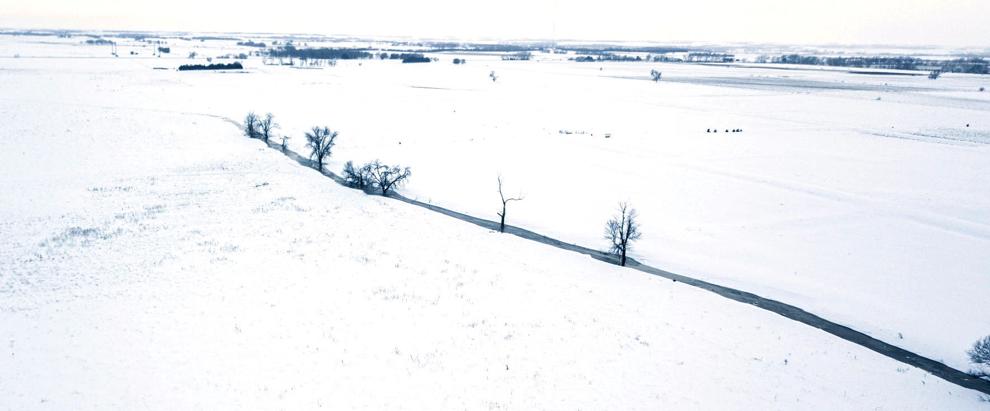 Mead AltEn Ethanol plant

Mead AltEn Ethanol plant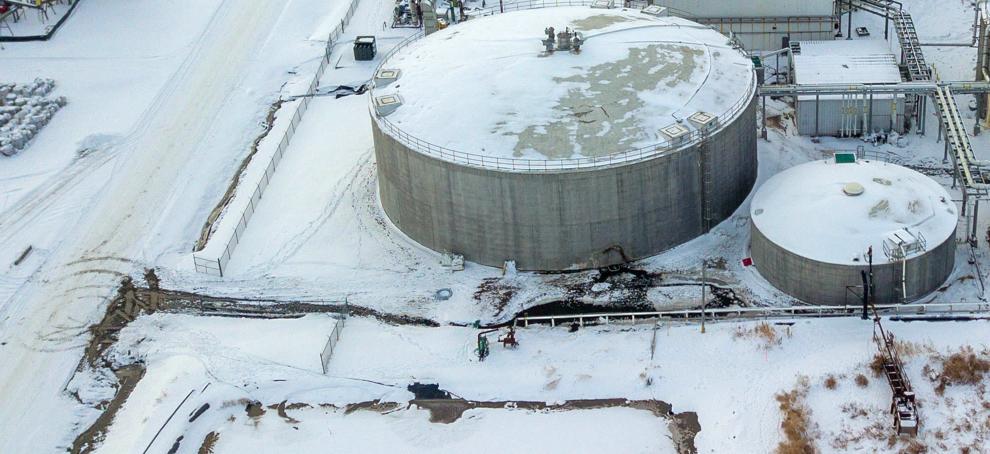 Mead AltEn Ethanol plant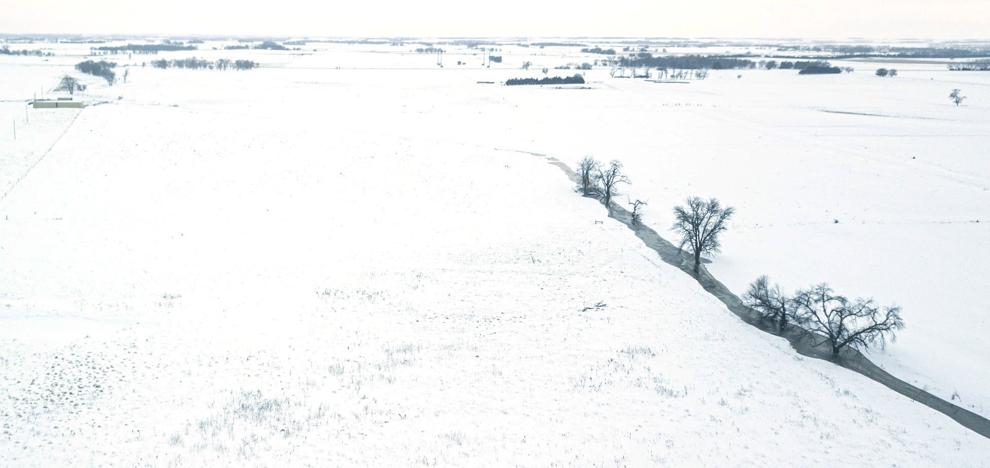 Mead AltEn Ethanol plant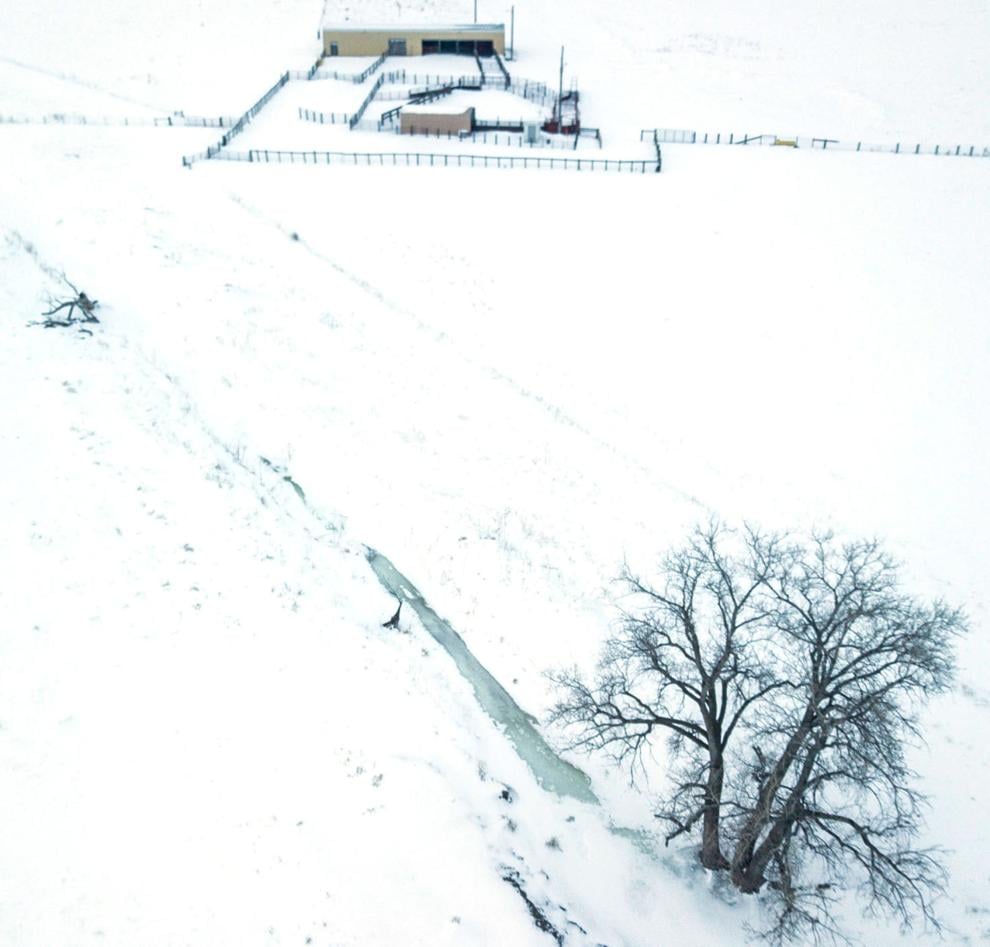 Mead AltEn Ethanol plant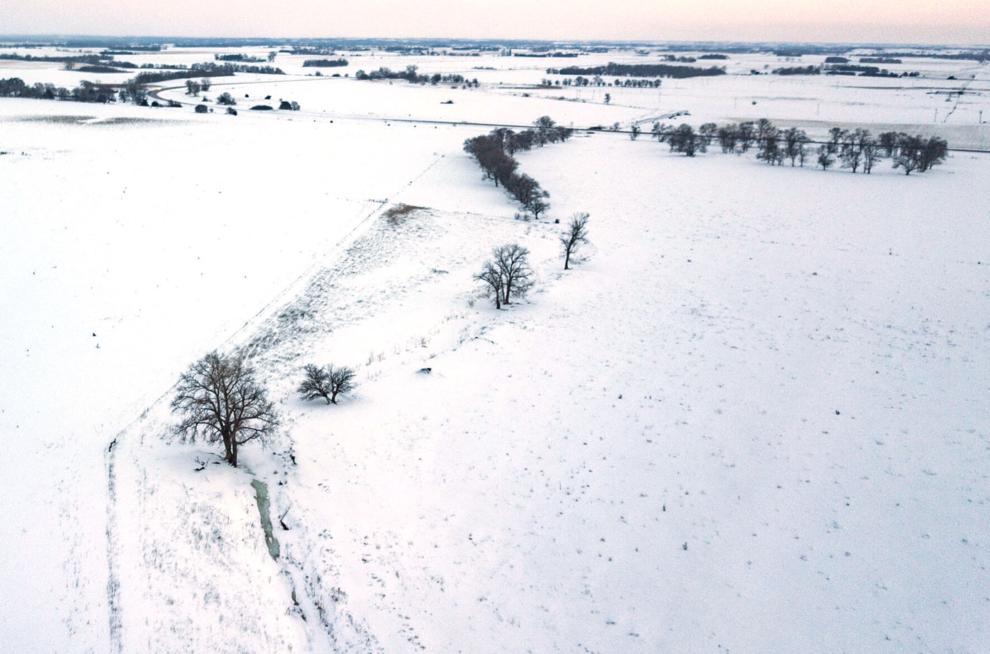 Mead AltEn Ethanol plant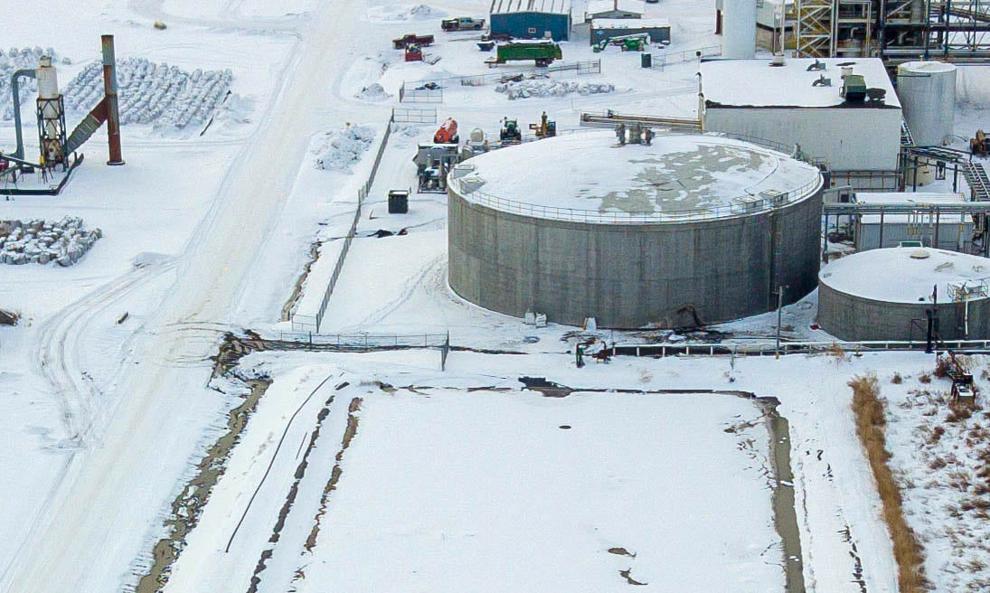 Mead AltEn Ethanol plant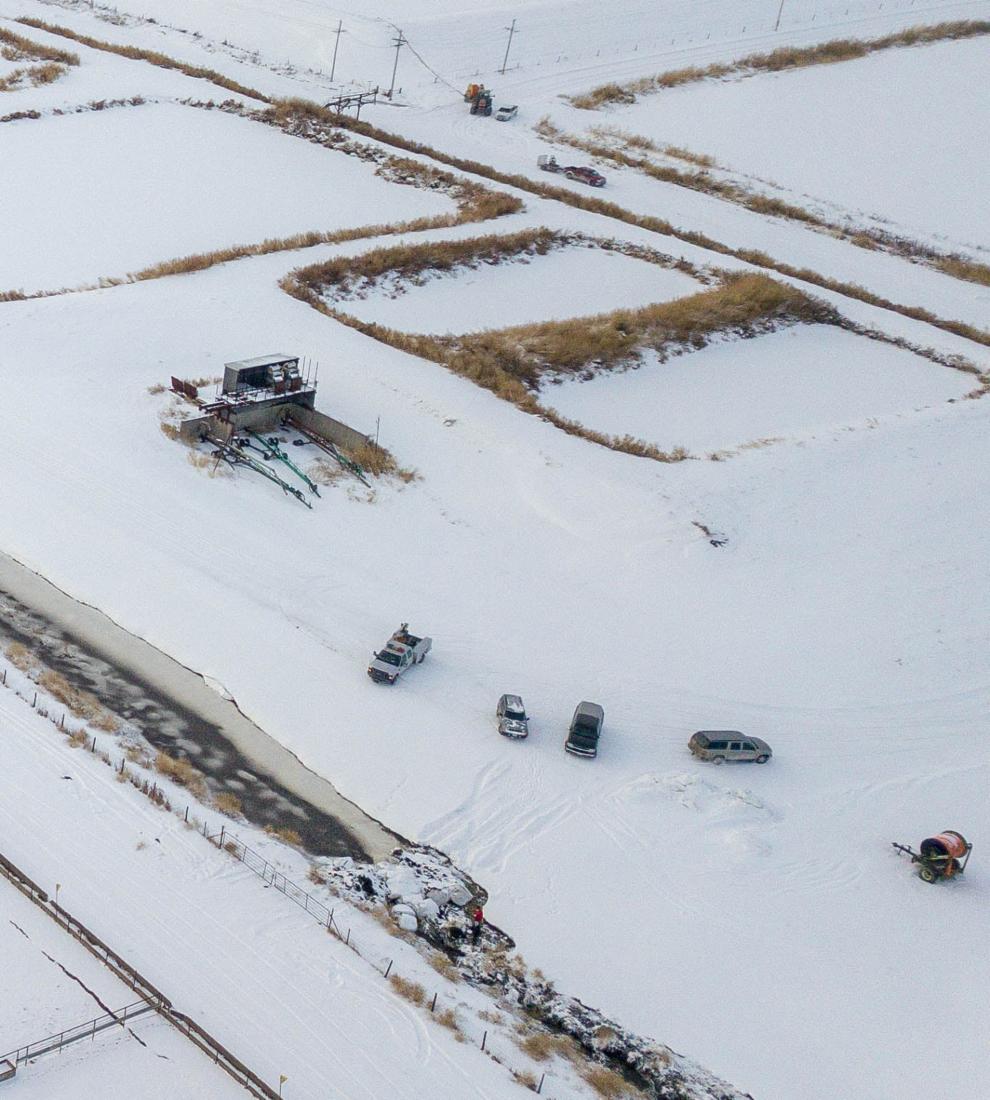 AltEn Ethanol, 2.4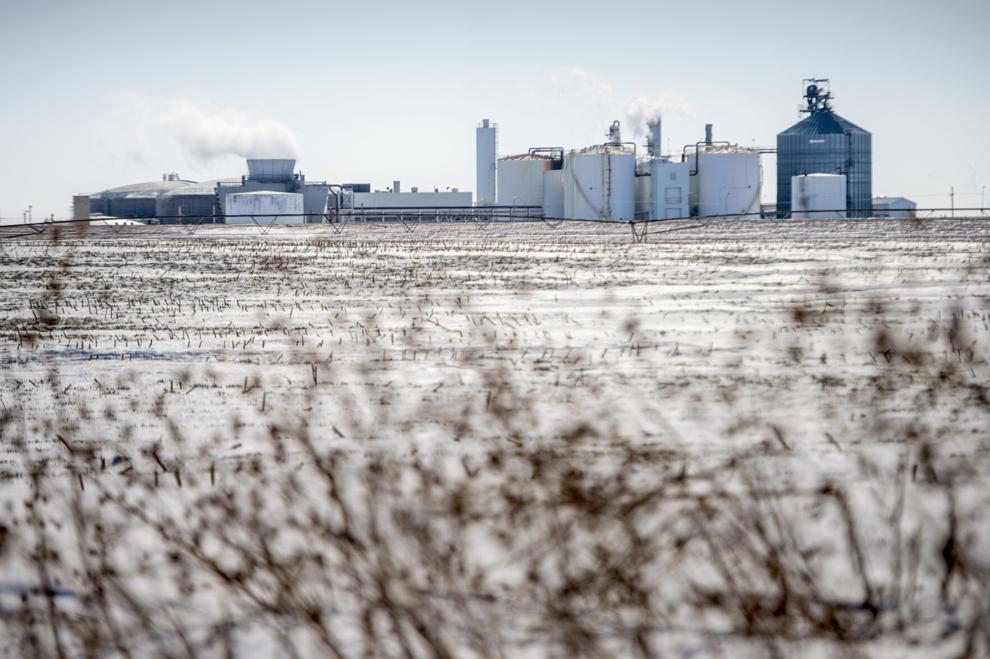 AltEn Ethanol, 2.4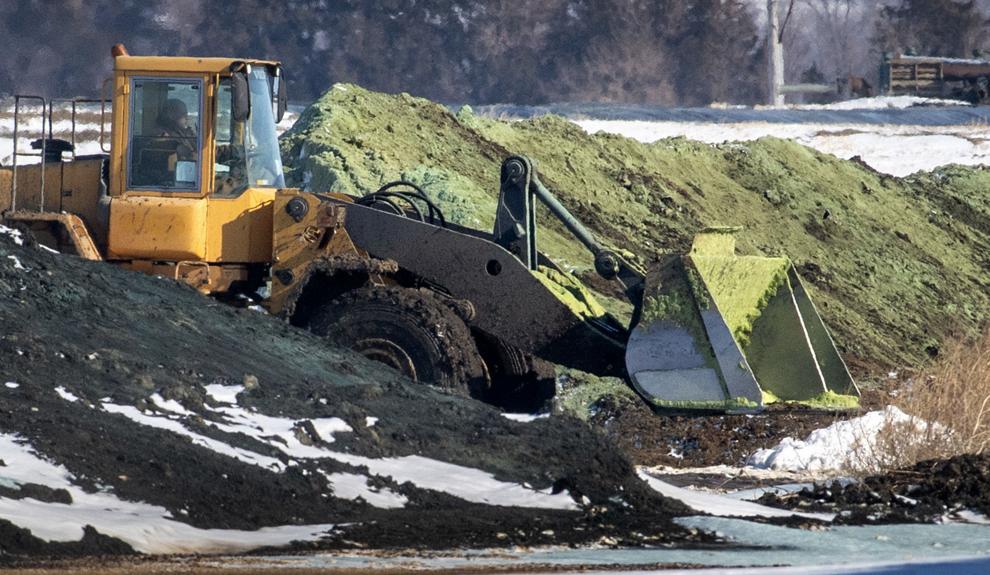 AltEn Ethanol, 2.4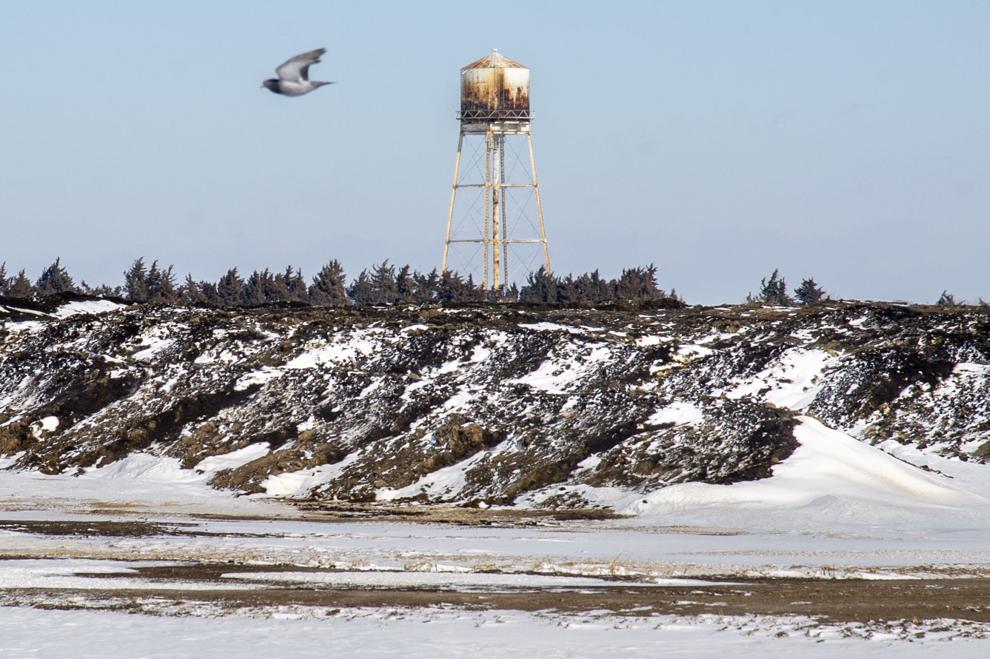 AltEn Ethanol, 2.4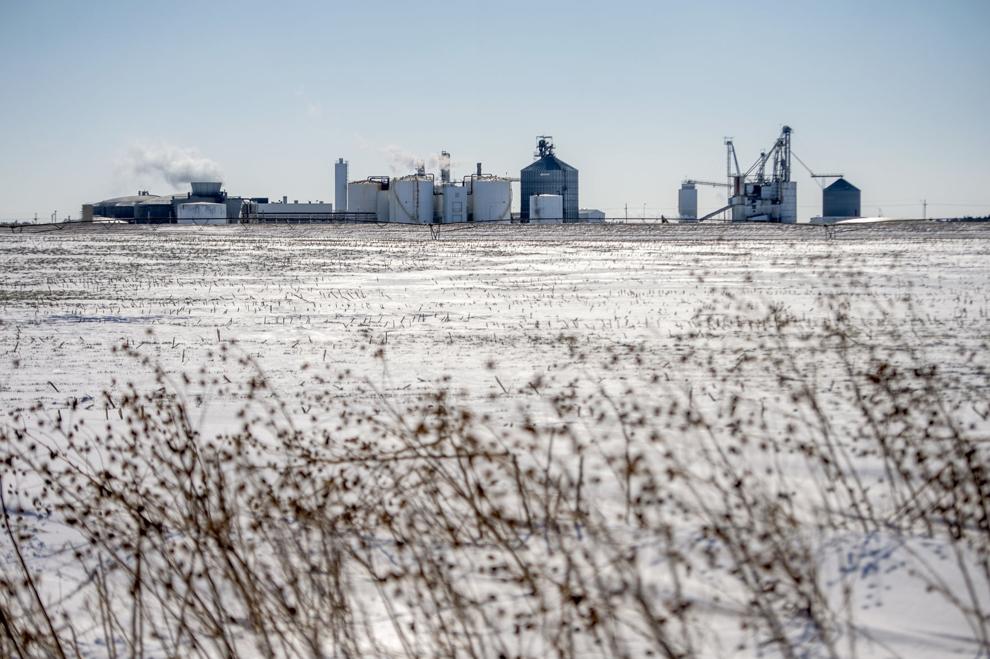 AltEn Ethanol, 2.4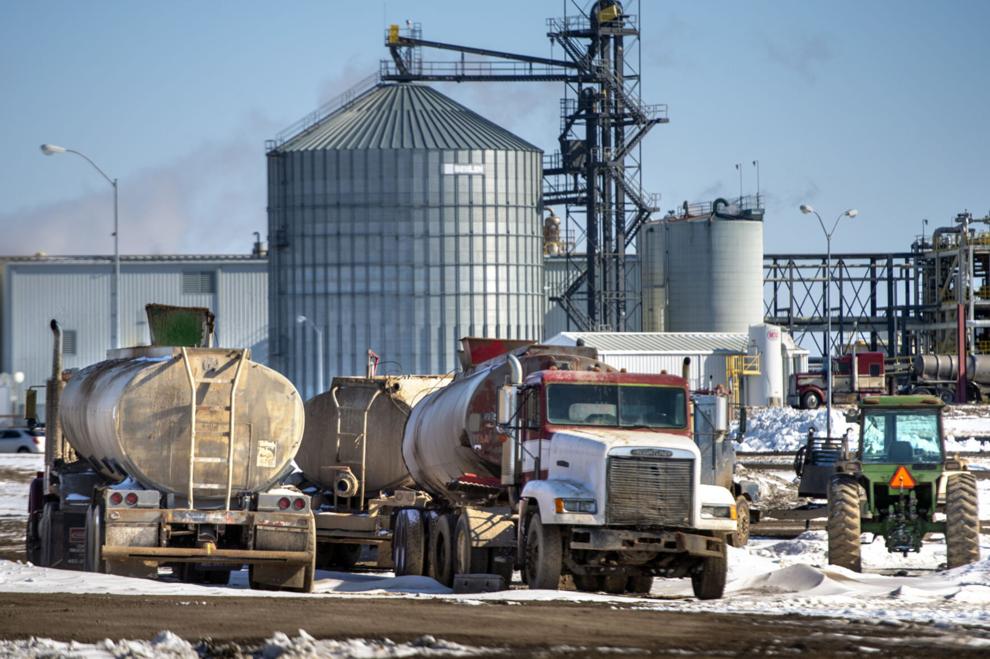 AltEn Ethanol, 2.4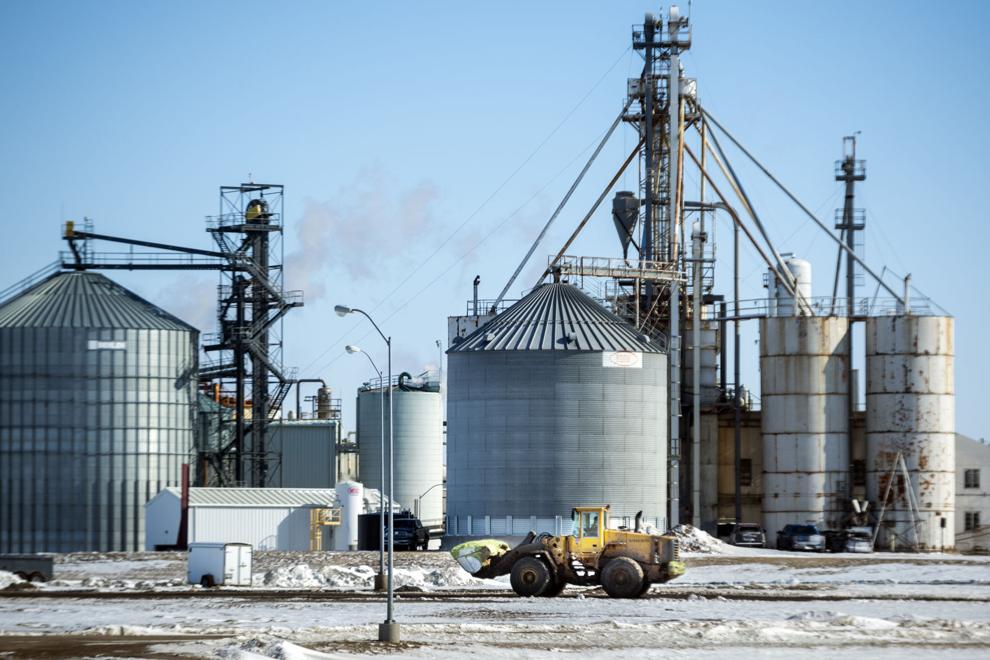 Mead, 2.4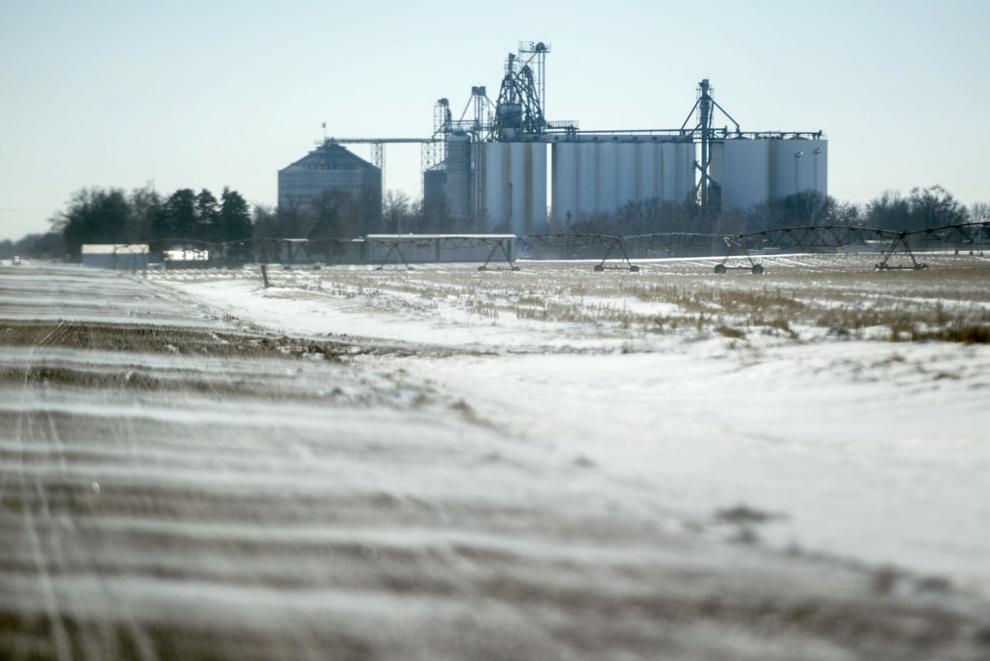 AltEn Ethanol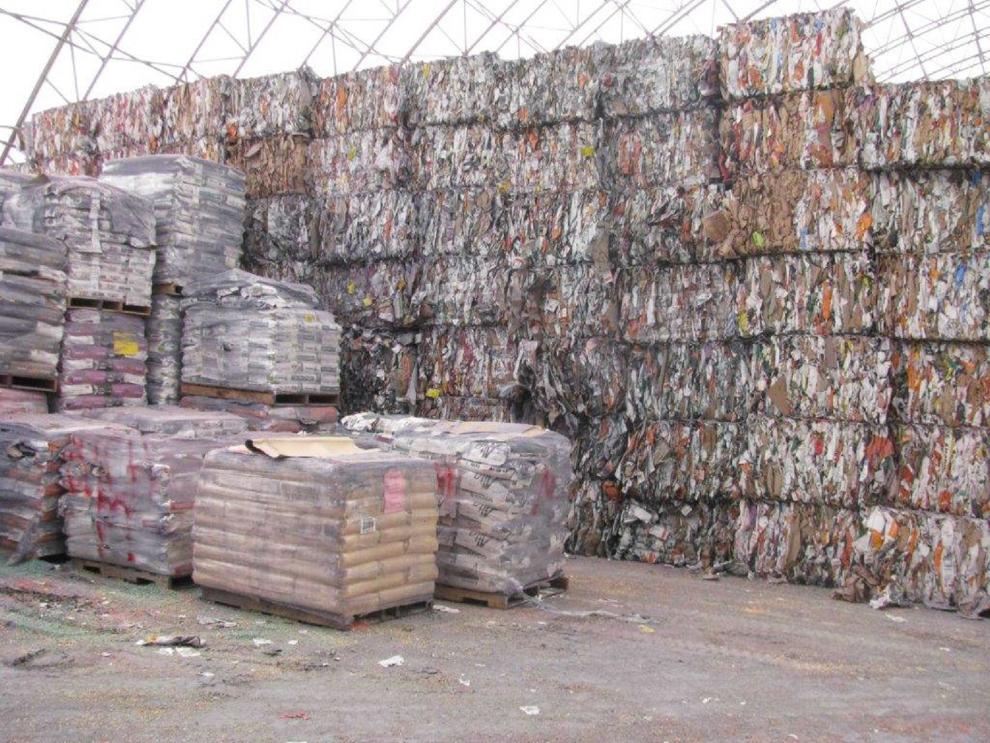 AltEn Ethanol, 2.4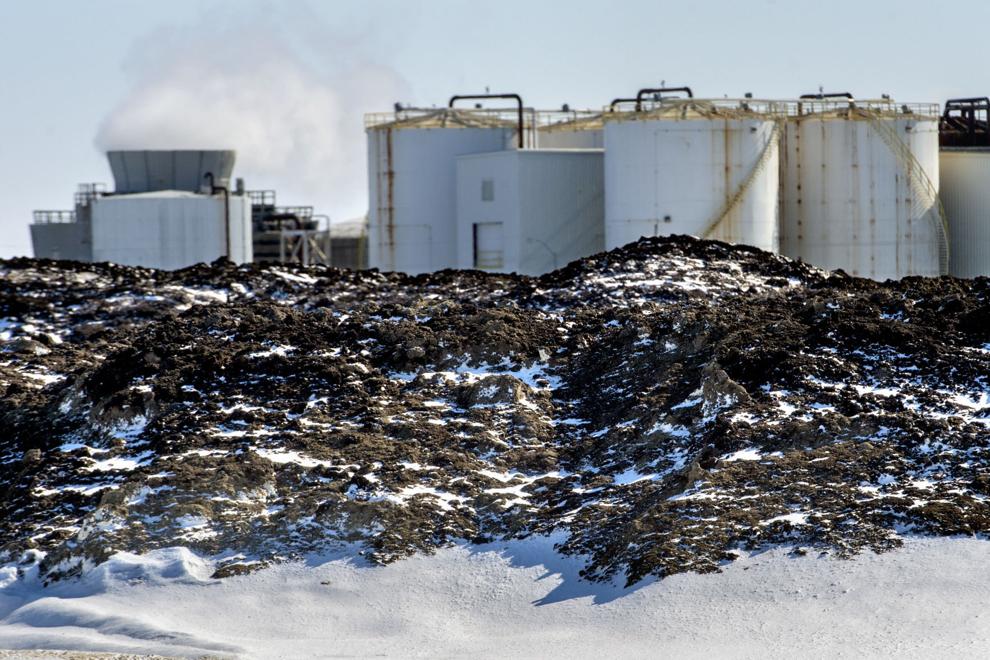 Mead AltEn Ethanol plant leak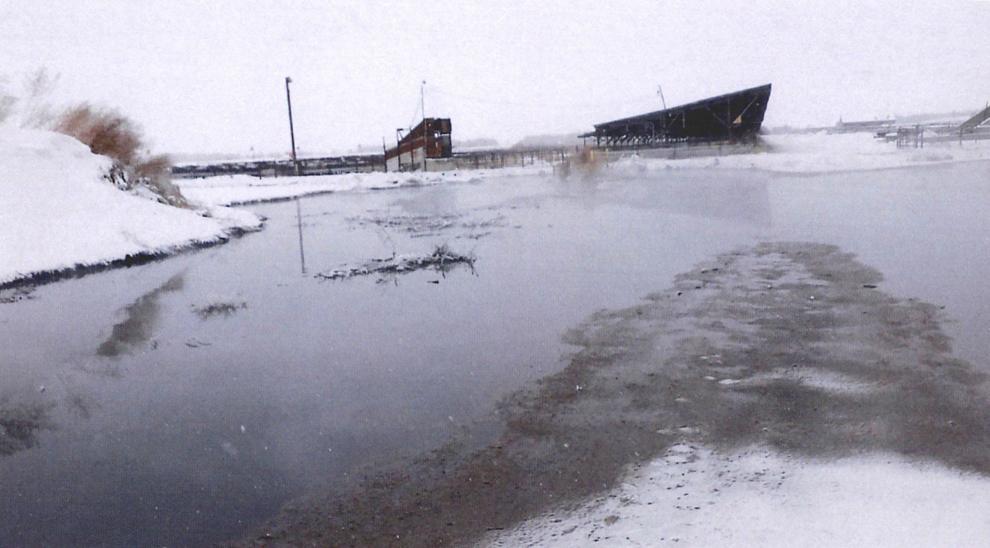 Mead AltEn Ethanol plant leak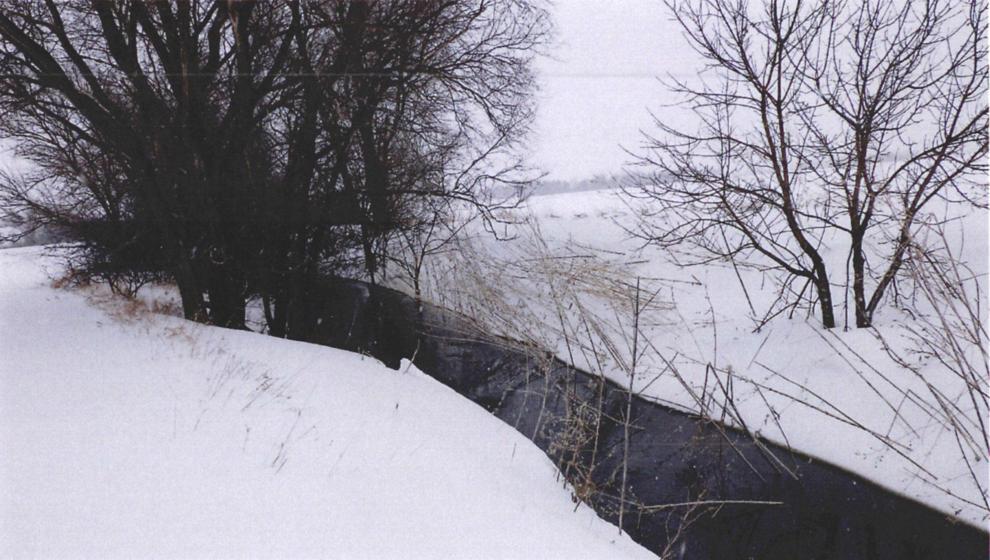 Mead AltEn Ethanol plant leak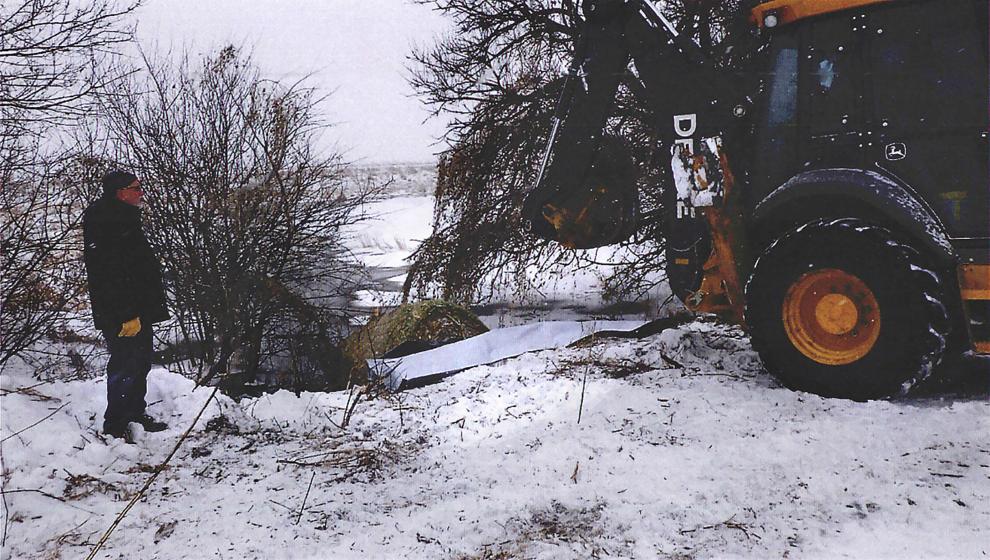 Mead AltEn Ethanol plant leak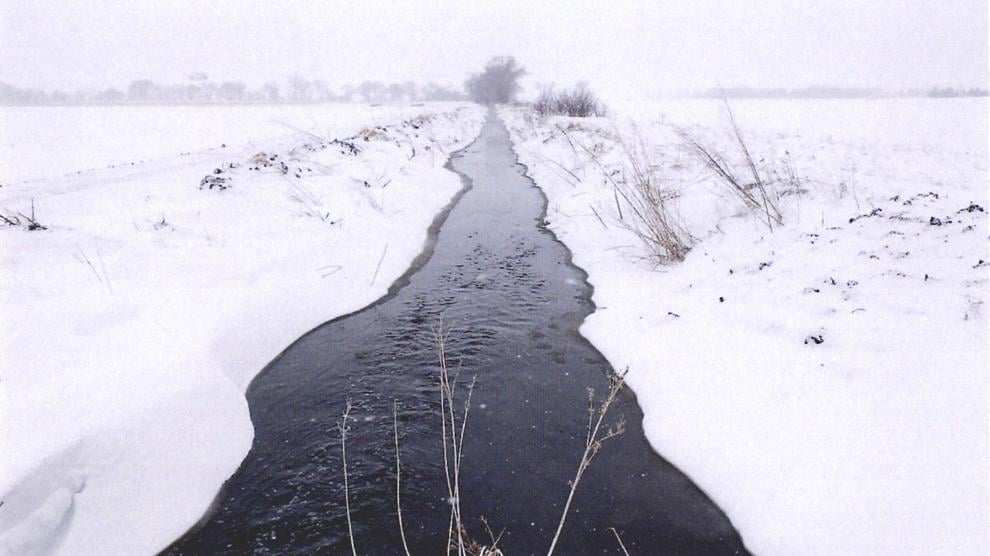 Mead AltEn Ethanol plant leak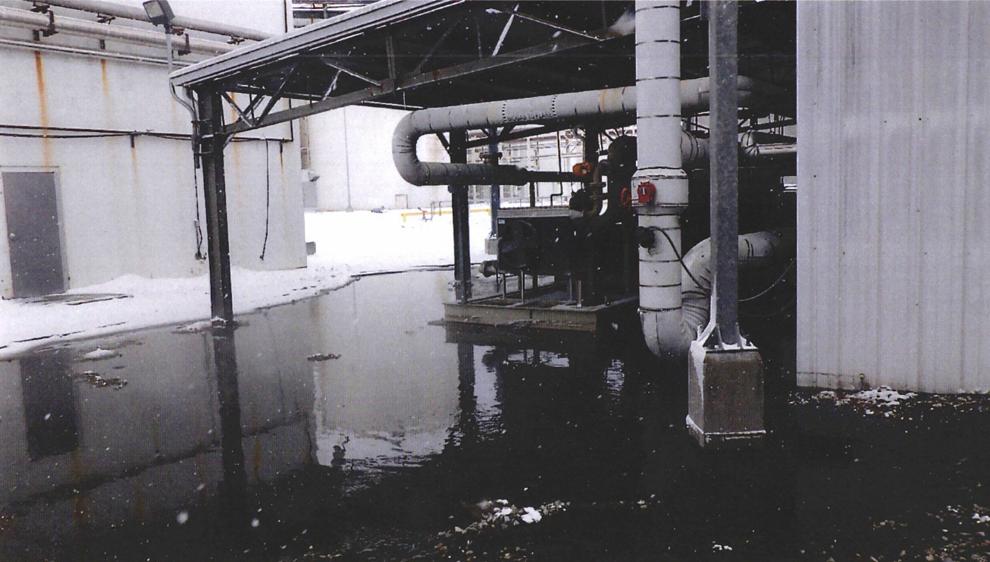 Mead AltEn Ethanol plant leak
Mead AltEn Ethanol plant leak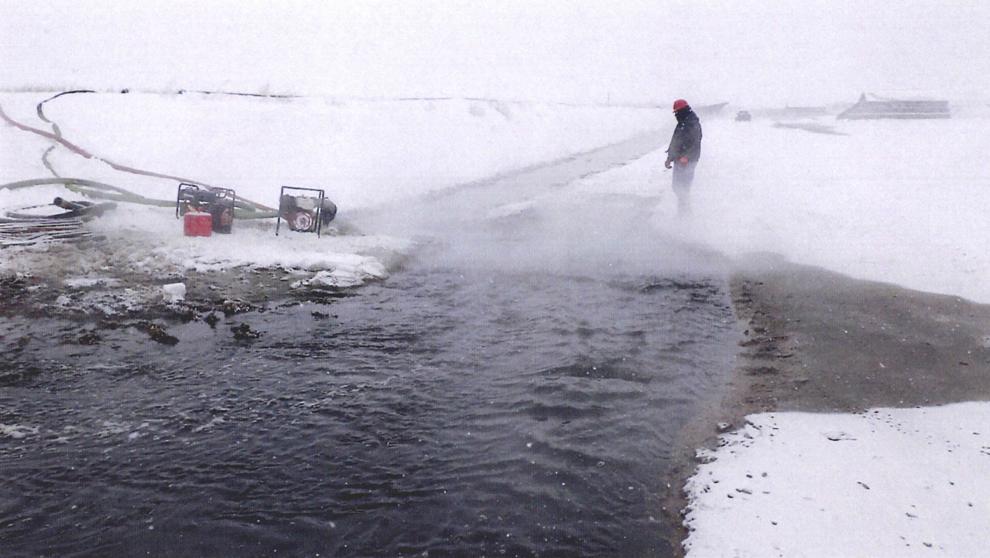 Mead AltEn Ethanol plant leak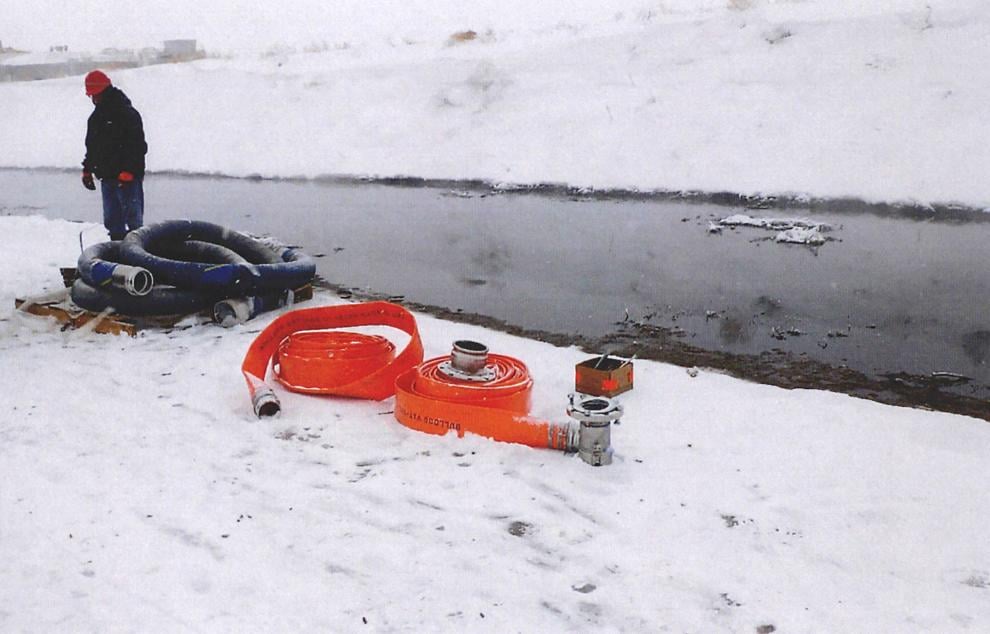 Mead AltEn Ethanol plant leak
AltEn Ethanol cleanup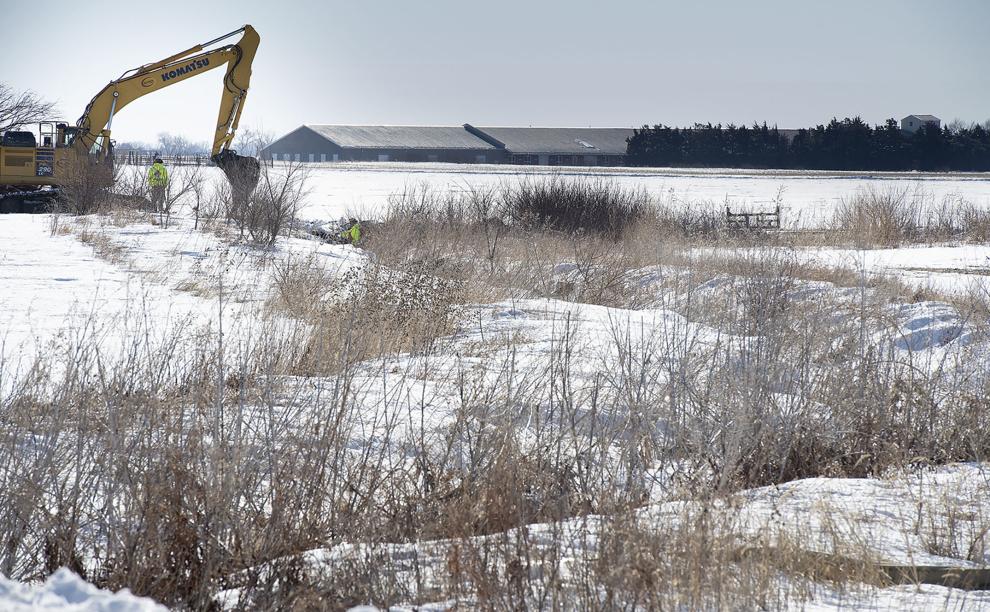 Saunders County Board of Supervisors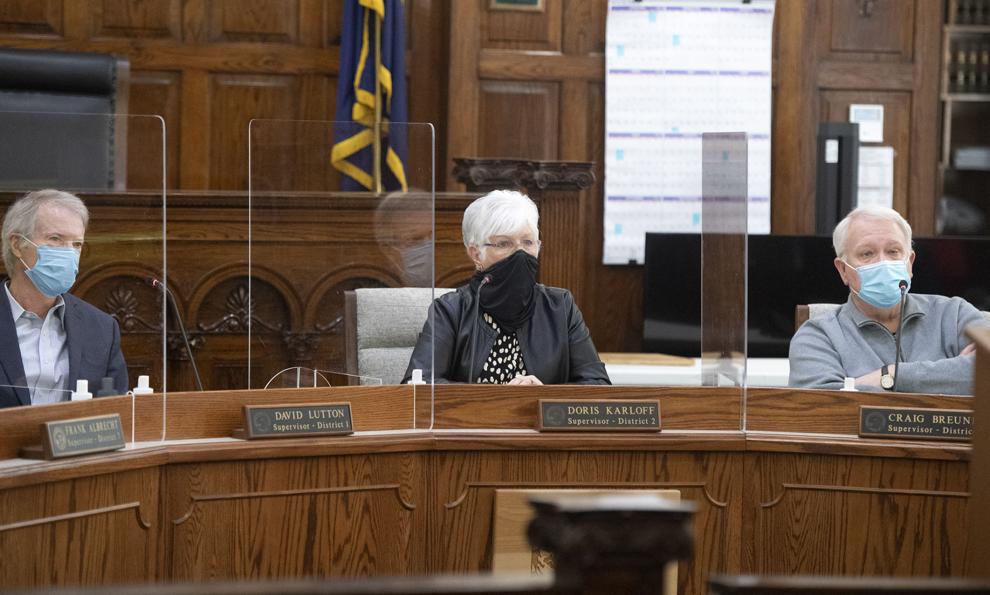 AltEn Ethanol cleanup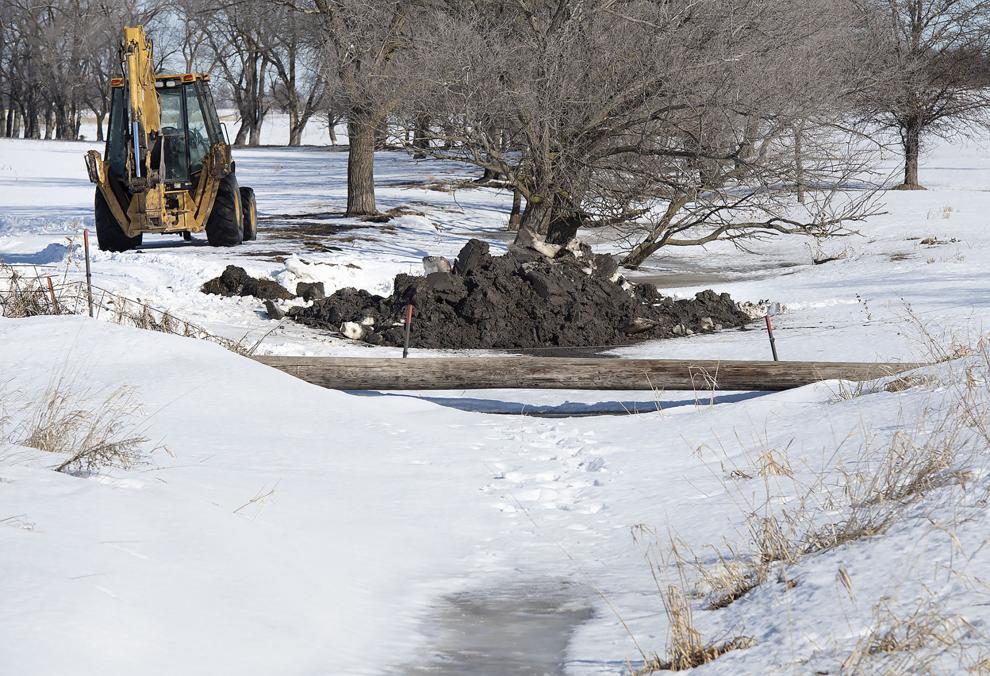 Saunders County Board of Supervisors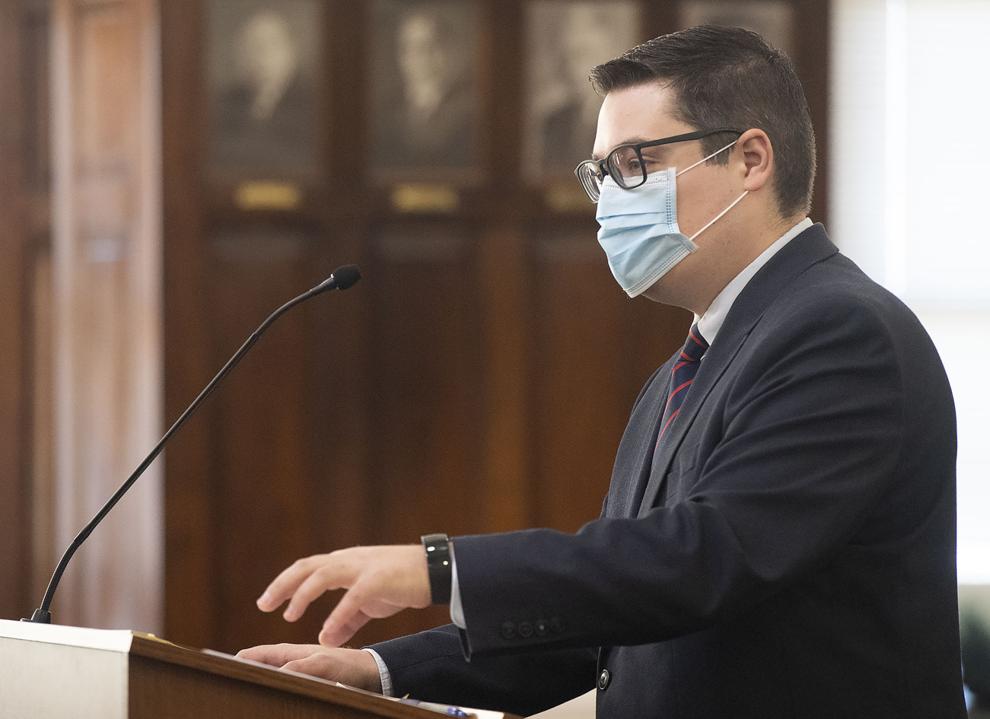 AltEn Ethanol cleanup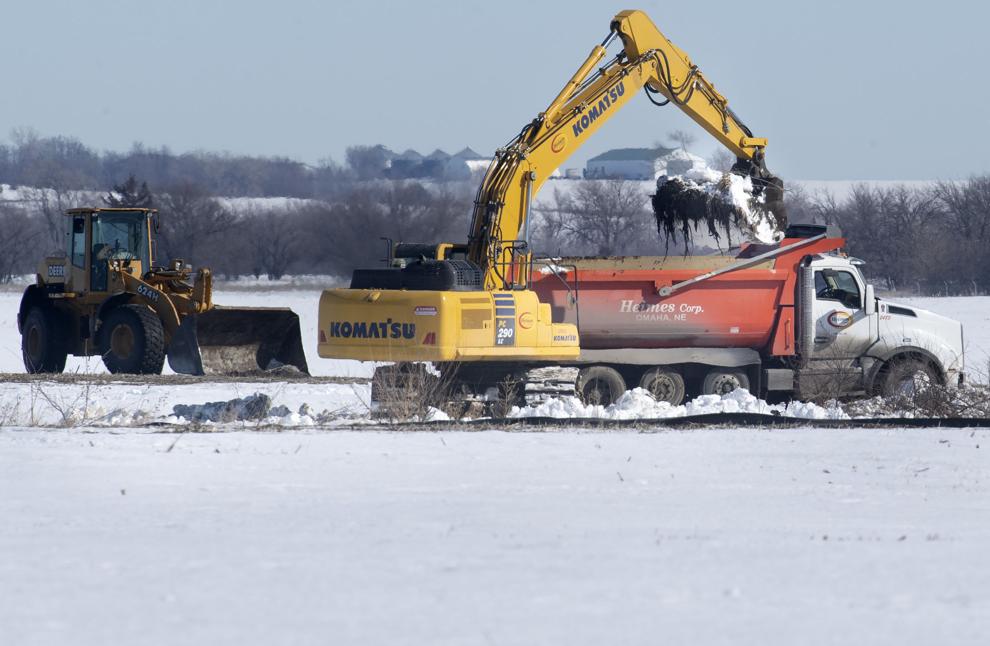 Saunders County Board of Supervisors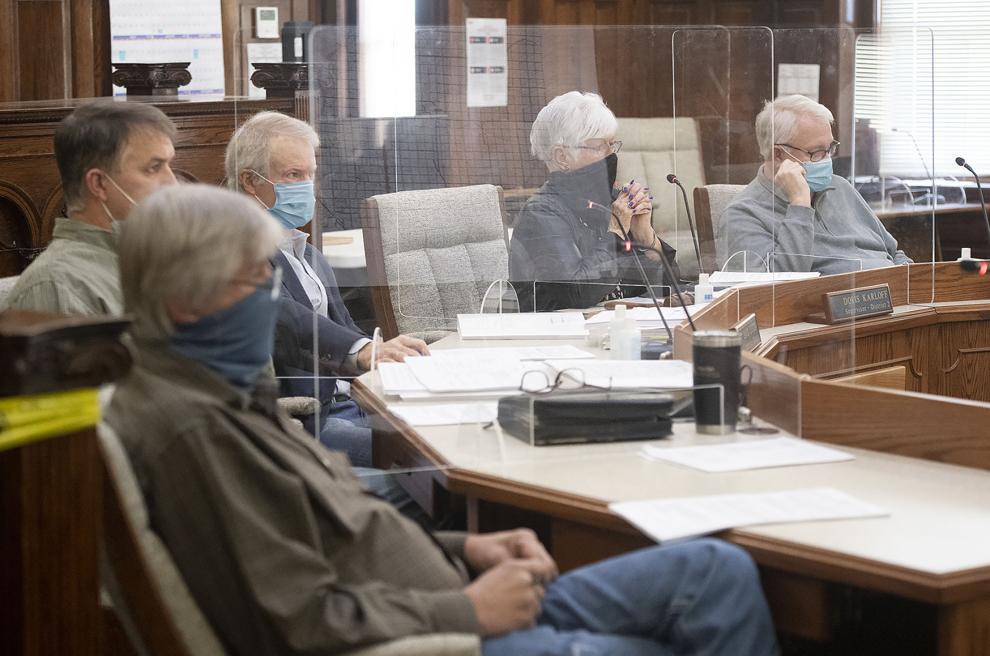 AltEn Ethanol cleanup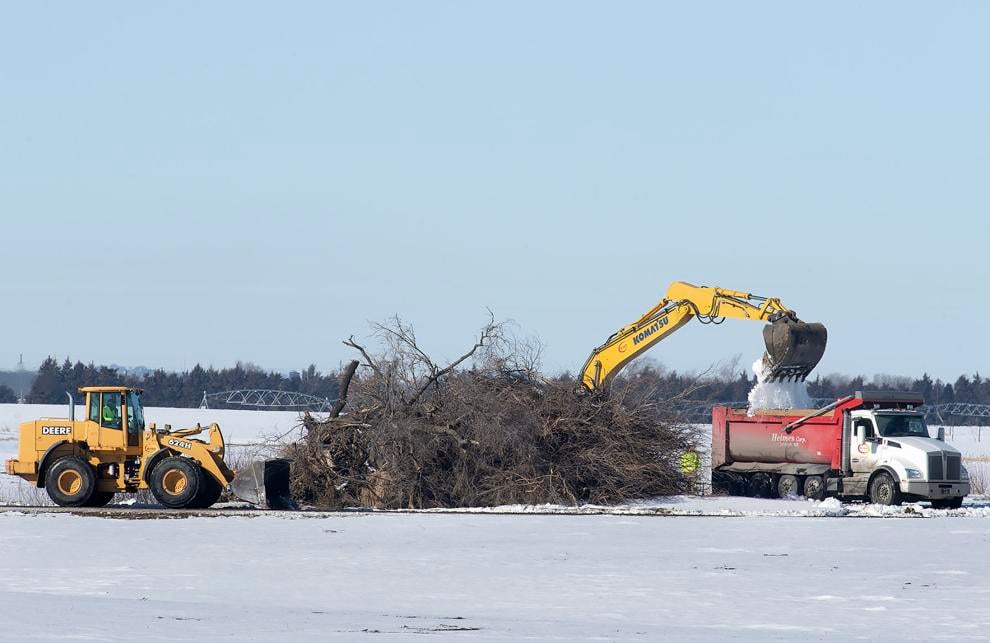 Saunders County Board of Supervisors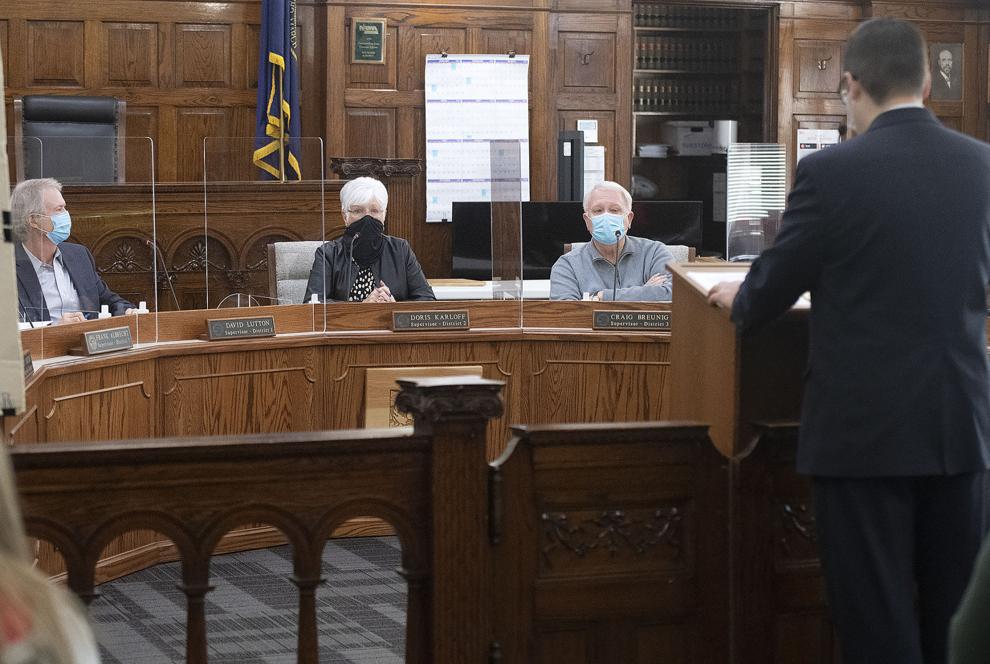 AltEn aerial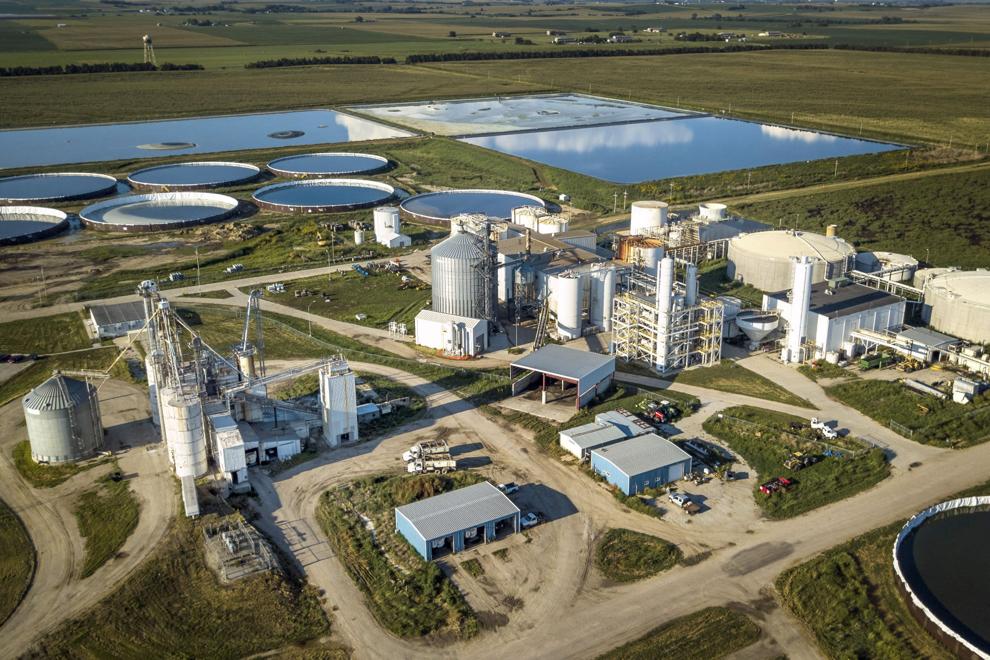 Wet cake in field
Stan and Evelyn Keiser, 6.30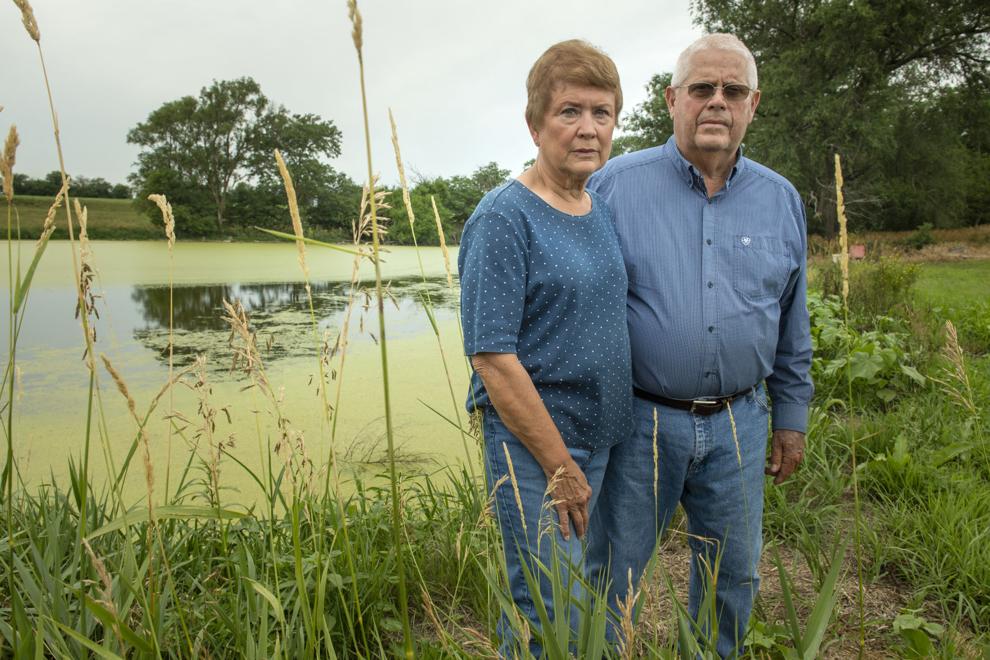 Keiser pond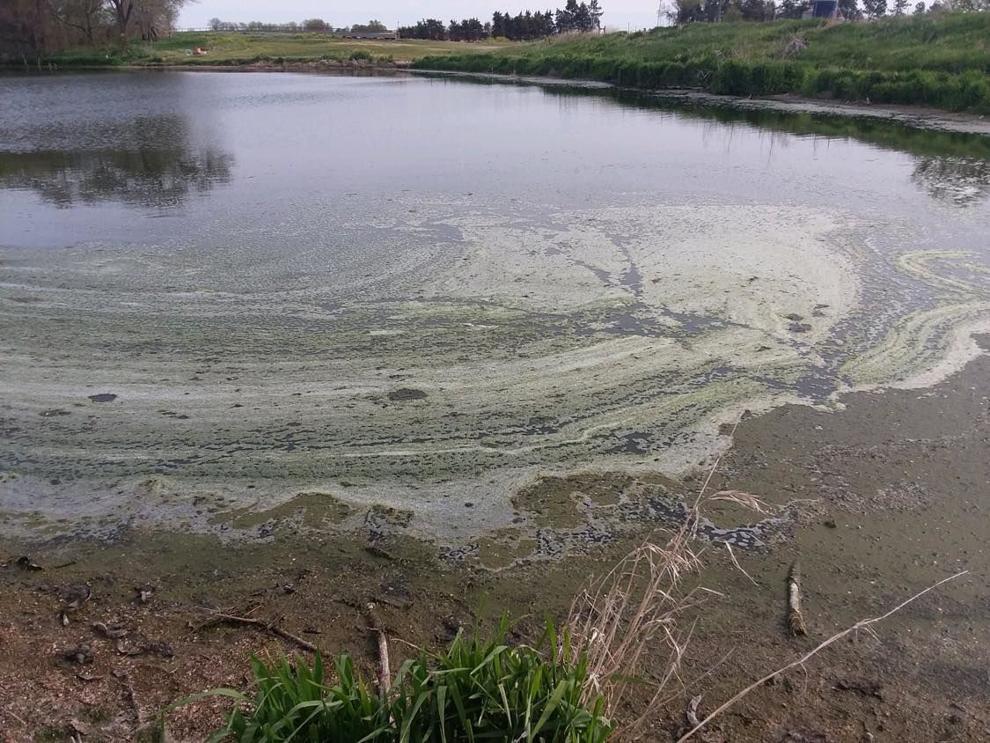 Mead Tour, 7.8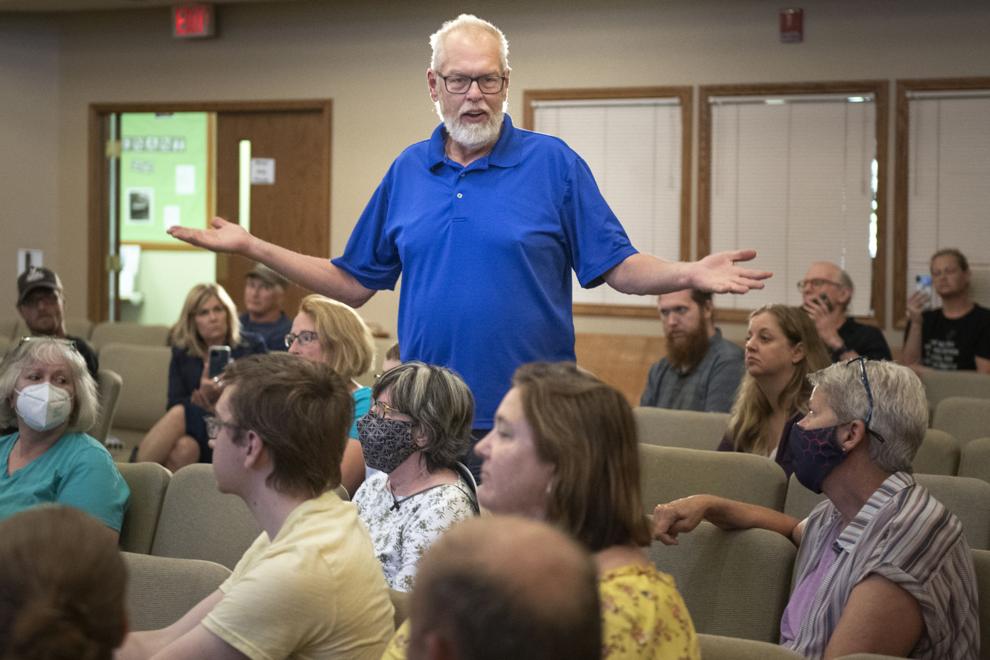 Mead Tour, 7.8