A proposal to authorize issuance of up to $450 million in bonds would direct 75 percent of the funding to the long-delayed expressway system. 
Lincoln Sen. Anna Wishart said her bill legalizing medical marijuana was the last time the Legislature would get a say in the issue before a p…
But the tone of their answers pointed to a desire to move on.
Lawmakers advanced the proposal, 39-3, through the first of three required votes. The measure would bar pandemic-related lawsuits against busi…
U.S. Sen. Ben Sasse called Monday for converting the additional pandemic benefit into a two-month bonus for anyone who gets a job.
Attorney General Doug Peterson said a bill that would allow counties to decide whether they want permitless concealed carry may violate the Ne…
There was some tension in the room as the nine-member special committee met to lay the groundwork for how to proceed, but split votes on a cou…
The measure would have required employers with four or more employees to provide at least one hour of paid sick leave for every 30 hours worked. 
The tax bill is amended so that a future Legislature can revisit phased-in increases in the tax break after five years. 
"We call on you to take action on the crisis at the southern border immediately," the letter from 20 Republican governors says. "The crisis is…
Nancy Petitto said civic engagement, political advocacy and "an active commitment to justice" led her to run for office.
LB568 will remove truancy as a status offense that requires a trip to juvenile court and instead mandate diversion programs that concentrate o…
Sen. Tom Brewer of Gordon introduced two amendments that addressed what he and other senators said could be too burdensome of training require…
Lancaster County Sheriff Terry Wagner said that if drugs are a problem, lawmakers should consider other execution methods, such as firing squads.
The measure would make Nebraska the second state to create a formal charter for "cryptobanks," allowing them to help facilitate transactions. …
12-to-15-year-olds are now on the list of those who can get a COVID vaccine.
The Aksarben Foundation and the Platte Institute will join the Nebraska Chamber of Commerce in implementation of Blueprint's initiatives.
The state of Nebraska will get $111 million, with $46 million to the city of Lincoln and $62 million to Lancaster County.
Speaker of the Legislature Mike Hilgers of Lincoln argued that the provision endangered the ability of senators to create a regulatory structu…
One of Standing Bear's descendants is asking a museum at Harvard University to return a tomahawk that once belonged to the Ponca chief.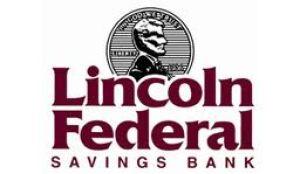 Lincoln Federal Savings Bank

Tabitha Health Care Services
With only a month to go before the scheduled end of the session, state senators still have plenty of items on the to-do list.
It's been a serious legislative session with serious new blood.
But voters may need to wipe out the current tax system first, Sen. Steve Erdman of Bayard says. 
Already, in farm states, meat eating has joined abortion, gun control and transgender rights as an issue that quickly sends partisans to their…
Recipients of the Supplemental Nutrition Assistance Program will not have to take any action to get the extra support.
The bill, also known as Katie's Law, would make Nebraska the 32nd state that requires DNA samples to be taken of those arrested. It would expa…
Rep. Liz Cheney of Wyoming faces ouster from a Republican House leadership role following criticism of former President Donald Trump.