A contract for the long-delayed construction of a new runway at Offutt Air Force Base has been awarded, Sen. Deb Fischer said Thursday.
The governor made it clear that he is depending on Nebraskans to make wise individual decisions that will help the state continue to hold the …
"Every one of these petition sheets that we're turning in today, and every one of the signatures that we're turning in, it has a story about i…
Nebraska voters will get to weigh in on whether to legalize casino gambling after supporters announced Thursday they had gathered enough signa…
Gov. Pete Ricketts and other state leaders talk about Nebraska's coronavirus response.
An anonymous Nebraska National Guard soldier has reached out to state senators to express concerns about whether Guard personnel are being ade…
"Not only does she strongly support the Affordable Health Care Act, but she is an advocate of Medicaid expansion," the former senator wrote Fo…
Disclosure of a recorded conversation in which Dan Welch apologized to another Republican for the mailing also contained remarks describing a …
Civil rights organizations on Monday applauded a U.S. Supreme Court decision to overturn a Louisiana law that would have struck a major blow a…
Democrats who have won in Nebraska said the political climate has shifted dramatically. "You get out of Omaha and Lincoln, and finding an elec…
The extension to Oct. 31 will hopefully minimize adverse effects regarding collection accuracy, said Heather Engdahl, Nebraska Counts' census …
As the University of Nebraska prepares for an estimated $43 million in cuts expected over the next three years, the university system's budget…
For the second straight year -- and third time since 2007 -- Nebraska has been honored with a Silver Shovel Award.
State Sen. Mike Moser was working outside in his yard the night before Mother's Day when it became apparent something was wrong.
Family and friends of inmates in the state's prisons will be able to resume visits starting the week of July 13.
Gov. Pete Ricketts and other state leaders talk about Nebraska's coronavirus response.
The state needs a new prison to help remedy inmate overcrowding, Department of Corrections Director Scott Frakes said Thursday. 
More than 120,000 Nebraskans signed onto a petition drive to cap payday loan rates at 36%, meaning the initiative will likely appear on Novemb…
Prisons director Scott Frakes and Rosalyn Cotton, chairperson of the Nebraska Board of Parole, speak about the July 1 deadline to certify if t…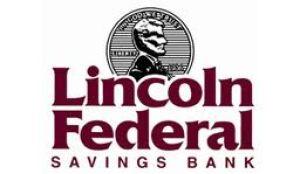 Lincoln Federal Savings Bank

Tabitha Health Care Services
The attorneys general sent a letter to congressional leaders urging them to ensure police officer safety as Democrats demand changes in police…
1876 -- The first "modern" prison is built in Lincoln and continues to be used until 1980.
An overcrowding emergency declaration is not expected to result in a large release of prisoners. 
Before the COVID-19 pandemic and nationwide calls for police reform, the Lincoln Police Department planned on adding as many as 10 uniformed o…
Dinosaur fossils worth millions of dollars unearthed on a Montana ranch belong to the owners of the land's surface rights, not the owners of t…
On Monday evening, at least a half dozen people approached the Pardons Board -- Gov. Pete Ricketts, Secretary of State Bob Evnen and Attorney …
The time is now for the Senate to recognize George Norris with an honor that was blocked by Nebraska's two Republican senators more than six d…