Loretta Wells has been named the new warden for the Nebraska Correctional Youth Facility in Omaha.
District rankings show a tale of two cities in Omaha with extremes in income and education. Lincoln districts are in upper half for growth. 
The 2020 Legislature's most enticing battleground might turn out to be the $266 million in unanticipated state revenue that may be available t…
Pawnee County Commissioner Dennis Schaardt of Steinauer has filed as a candidate for the southeastern Nebraska legislative seat now held by Se…
Recent trial studying effectiveness and safety of medication abortion reversal procedure was stopped after five months because of safety conce…
Fox News commentator Tucker Carlson recently took a critical look at the sale of Cabela's and the impact of its departure from Sidney along wi…
Gov. Pete Ricketts on Wednesday hailed final Japanese approval of a new trade agreement with the United States negotiated by President Donald …
The state Capitol will host the 72nd annual Christmas tree lighting and carol sing Sunday at 2 p.m.
Sen. Julie Slama of Peru has been cited by Forbes magazine as one of the 30 politicians, attorneys and founders under the age of 30 who will h…
Eleven members of the Nebraska Army National Guard's new modern-warfare cyber protection team were saluted Tuesday at a send-off ceremony prio…
The plea for assistance came earlier this month in a letter from Nebraska State Penitentiary inmate David Gills. 
Zainab Al-Baaj was 15 years old when Saddam Hussein brought troops and tanks to her town of Basra, Iraq, and she fled for her life with her fa…
NEW YORK (AP) — Presidential politics move fast. What we're watching heading into a new week on the 2020 campaign:
Gov. Pete Ricketts' Republican fundraising warning about "the creep of socialism in Nebraska" sparks another reminder of how Nebraska has chos…
Reporter Alex Berenson left the New York Times nine years ago after covering a variety of topics that ranged from health care to the war in Iraq.
All politics is local, legendary former House Speaker Tip O'Neill used to say.
Gov. Pete Ricketts said he has spoken with the founder and namesake of Charles Schwab, as well as the brokerage's current president and CEO, i…
Nebraska's Tecumseh prison will go to 12-hour employee shifts beginning Dec. 4, much like the Nebraska State Penitentiary did last month becau…
Former Republican Sen. Chuck Hagel says he believes the case has been made for the House to "get very serious" about considering drafting arti…
The census and politics have become a combustible combination.


Tabitha Health Care Services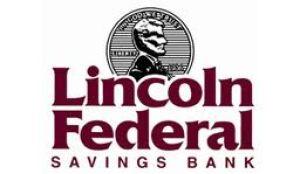 Lincoln Federal Savings Bank
Forty-five days remain until the Nebraska Legislature gathers again to decide what to do about property taxes, the crowding and staffing crise…
Nebraska is temporarily lifting weight restrictions on trucks carrying propane to address a shortage of heating fuels.
Nebraska is the first state agreeing to share driver's license records with the U.S. Census Bureau as the federal agency tries to comply with …
A 57-year-old inmate died shortly before 5 p.m. Monday at the Nebraska State Penitentiary.
Rick Holdcroft of Bellevue, a retired Navy captain, announced Tuesday he will be a candidate for the District 3 seat in the Legislature in 2020.
The Nebraska prison system is giving hundreds of inmates an opportunity to request a transfer to finish their sentences in their "home" states…
Continuing appeals for action and assistance in the wake of flooding past and almost certain to come again rained down Monday from rural Nebra…