Nebraska's new driver's license and state ID card boasts new designs -- which represent western, central and eastern parts of the state -- and…
Pillen's campaign released an online video Wednesday with state Sen. Lou Ann Linehan of Omaha. In the video, Linehan says Pillen will "fight t…
Nebraska Gov. Pete Ricketts this week said he is "opposed to critical race theory," voicing an increasingly common opinion among Republican po…
The Nebraska Department of Revenue reported net tax receipts of $720 million, which is more than 70% higher than the official forecast of $423…
The release of personal information including phone numbers and partial Social Security numbers was discovered by the Department of Health and…
If reelected, Brandt said he would continue focusing on rural broadband, property taxes, rural economic development, as well as rights for gun…
Nebraska's expressway program was projected to be completed in 15 years, but about 178 miles remain undone. Some northeast Nebraska communitie…
Even as a Husker athlete and police officer, Albert Maxey knew being Black in Lincoln required careful navigation to make it to the end safely…
TC Energy announced its Keystone XL pipeline is no more, but opponents say the war will continue on at least three battlefields: the Nebraska …
An Ohio-based group will pay a record-breaking fee of $23,130 for missing a campaign finance report deadline, but the fee could have been 10 t…
Six companies that sent treated seed to AltEn have applied to the Nebraska Voluntary Cleanup Program, which allows third parties to assume res…
"In a democracy, compromise is the only option," former Defense Secretary Chuck Hagel said. "I think we want a variety of ideas, concepts and …
Rep. Adrian Smith has split from his fellow Nebraska House members in two high-profile, politically charged moments. But it's not because he t…
The University of Nebraska at Omaha announced Tuesday that it hired the former congressman to lead a new undergraduate program on "collaborati…
Mead's Board of Trustees stripped AltEn of its permit to manufacture ethanol, but will allow the company to continue working with seed company…
Nebraska Appleseed had sued to force the state to provide a full slate of expanded Medicaid benefits to all participants. Officials now say th…
Sen. Tom Brewer said doctors saw the leukemia returning during blood tests for a series of surgeries he underwent earlier this year, and while…
The dynamics are in play that could pit Republican Gov. Pete Ricketts against his Republican predecessor with the possibility that former Repu…
Nebraska has become ground zero for opposition to the 30-by-30 plan, with nearly two dozen counties adopting resolutions to block Biden's effo…
Nebraska currently has no state health standards. The controversial proposed standards, if approved after an impending revision, would only be…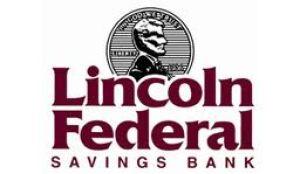 Lincoln Federal Savings Bank

Tabitha Health Care Services
"African American leaders have helped grow Nebraska and have richly contributed to our heritage in many ways," Gov. Pete Ricketts said. 
Dave Heineman resigned from Charles Herbster's Conklin Company board, clearing the path for possible entry into the 2022 gubernatorial race
Nebraska is one of 10 states that hire companies to find foster youth eligible for Social Security benefits and then use the benefits — which …
Nebraska prison officials are moving forward with planning for two construction projects, as well as an update of the agency's master plan.
Department of Health and Human Services officials announced that they will suspend their efforts to change regulations governing Nebraska's ch…
"This will significantly defray the cost of the disaster for state and local governments," according to Bryan Tuma, assistant director of the …
State officials announced that all Nebraskans covered by the Medicaid expansion program will get the full range of benefits, beginning Oct. 1.