"We need to start all over," the Legislature's Revenue Committee chairwoman said. "The committee needs to build a package."
This online portal is designed to keep the Mead community, Saunders County residents and interested citizens informed about significant activi…
Sens. Ben Sasse and Deb Fischer criticized the bill and said it is more expensive than necessary.
"I'm pretty optimistic," Gov. Pete Ricketts says as he looks beyond the steady increase in COVID-19 vaccinations to kids in classrooms next au…
"I want to know what you guys are scared of, why you can't put this out on the floor," Nebraska State Sen. Carol Blood told the Government, Mi…
The Legislature's Judiciary Committee once again heard a proposal (LB496) to enact Katie's Law in Nebraska, requiring law enforcement agencies…
Gun rights advocates turned out in force to testify in favor of a bill that they said will clarify a person's right to defend themselves from …
Public power providers in Nebraska told state lawmakers they understand why the Southwest Power Pool forced power outages during a February co…
It's time to go big, says Sen. Lou Ann Linehan of Elkhorn, chairwoman of the Legislature's Revenue Committee, even though "big is hard."
Ten percent of the vaccine available for the 50-to-64 age group will be reserved for younger Nebraskans at high risk, an HHS official said.
Gov. Pete Ricketts holds a news conference Wednesday about the state's fight against coronavirus.
Opponents targeted a bill Tuesday that would allow installment lenders in Nebraska to increase their interest rates to 29% a year. 
Poindexter, now 76 and ailing, has served 50 years in prison since his conviction tied to the 1970 booby-trap killing of an Omaha police officer. 
A Bridgeport native who received his training and worked for years as an electrician in the Navy is encouraging the state to change to univers…
Gov. Pete Ricketts and 21 other governors say the new stimulus bill, which would allocate aid based on a state's unemployed population rather …
Legislation to regulate casinos and limit sports betting advanced Monday in the Legislature, as did a bill that would allow bars and restauran…
Representatives of Smithfield Foods and Lincoln Premium Poultry in Fremont spoke in opposition to the bill, citing its requirement for 6 feet …
Sen. Tom Briese of Albion said LR21CA would be a boon for public education, which he said has long been underfunded by the state, as well as f…
"Sasse's rising national influence is derived less from his oratory skills and education than from his character," Sen. Mitt Romney said.
Johnson and Johnson vaccines will be added to the current supply of Pfizer and Moderna vaccines now available in the state.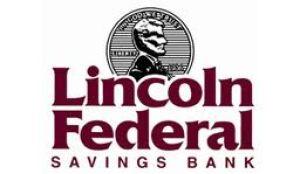 Lincoln Federal Savings Bank

Tabitha Health Care Services
The Nebraska Attorney General's Office sued AltEn on Monday after the troubled ethanol plant failed to meet a deadline to remove pesticide-lad…
Gov. Pete Ricketts holds a news conference Monday about the state's fight against coronavirus.
Appropriations earmarks helped fund worthy projects throughout the state before they were seized as a partisan political issue a decade ago.
Nebraska voters just re-elected Sasse in November with nearly 63% support. But the Nebraska Republican Party expresses "deep disappointment an…
The Nebraska Economic Forecasting Advisory Board has raised its tax revenue forecast for the period ending June 30, 2023, by $462 million.
Former Speaker of the Legislature Jim Scheer returned to the State Capitol on Friday to oppose a bill that would amend the ImagiNE Act, the st…
"The fact that Nebraska's laws don't reflect the beliefs of our state citizens, or the majority of Americans, makes us look closed minded, and…