A lot of moving parts now in the Legislature's ever-changing 2020 tax story.
"The people have expectations of this board. It's just like you're just a little puppy in the bag, and let's just drown them all. It's disgust…
Several state senators successfully delayed a bill Friday that would make sure juveniles and their parents know and understand they can be rep…
Sen. Steve Erdman of Bayard dropped a surprise package in the Legislature's lap on Thursday, proposing a constitutional amendment that would r…
Tony Goins is a partner in the Capital Cigar Lounge in Lincoln and leads a consulting firm, the Business Optimizer & Partners LLC. He prev…
Providing benefits to teachers injured while working and allowing taxpayers a credit if they donate to private school scholarships are ideas p…
Nebraska politicians applauded the Trump administration's action to lift federal protections Thursday for some of the nation's millions of mil…
Omaha attorney Adam Sipple has been chosen as the ACLU of Nebraska's new legal director.
A senator says she wants to see how students feel about their safety on campus, and know how to address the issue and what to do differently.
Currently, much of the area is what amounts to an urban acreage with a house and outbuilding.
Urban schools lined up in opposition to the proposal at Wednesday's committee hearing.
Rules for hemp and mandating a certain number of drinking fountains in schools were among new bills proposed Wednesday.
The Nebraska Attorney General's Office went to court Wednesday, asking a judge to nullify the State Racing Commission's decision to allow hist…
Gov. Pete Ricketts announced the appointment Wednesday of a new state director of children and family services: Stephanie Beasley of Indiana, …
Chief Justice Mike Heavican on Wednesday turned the spotlight on the Nebraska Supreme Court's ongoing efforts to "provide equal access to expe…
A legislative committee Wednesday released a 2-inch-thick report on the state's Youth Rehabilitation and Treatment Centers, made necessary by …
Combining the legislative fortune of property tax relief and business tax incentives provides an opportunity for rural and urban interests to …
Soon, if state senators give the green light, Nebraska's legislative chamber will display four colorful new flags that broaden and deepen the …
Goins wants to develop a marketing plan, with a new narrative about the state that will attract talent and revenue. 
New bills would prevent employers from discriminating based on hairstyle and require school districts to report employees suspected of groomin…


Tabitha Health Care Services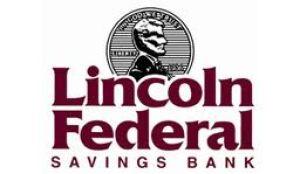 Lincoln Federal Savings Bank
A bill that would have mandated businesses to allow paid sick days and paid days off for victims of domestic violence couldn't get the votes i…
The ability to qualify for a parking permit could impact up to 40,000 families in Nebraska who have loved ones affected by developmental or ne…
The longest-serving current member of the University of Nebraska Board of Regents announced Monday he would not seek a fourth term.
Think of it like ROTC for corrections workers, said Corrections Director Scott Frakes.
What the Founders couldn't see when they crafted the terms of a presidential impeachment process was the eventual capture of Congress by the p…
"We want to get in line first and access as many funds as we can for rural build out," said Sen. Tom Brandt of Plymouth. "It's sort of swingin…
A Lincoln judge has denied a motion seeking to block the state from carrying out a Nebraska Department of Revenue definition change that lumpe…