Jay C. Jackson describes himself as a pro-life Republican whose Papillion yard sported campaign signs this cycle for Rep. Don Bacon and Sen. Ben Sasse.
Next to that pair of Nebraska Republicans, however, was another sign featuring Abraham Lincoln in Aviator sunglasses and the slogan "Ridin' with Biden."
"My wife and I have always felt there are bigger things than policies that are involved in this election and that President (Donald) Trump was not somebody that we could vote for," Jackson said.
Jackson was one of many "Biden-Bacon" voters in Nebraska's Omaha-based 2nd District who decided to split their 2020 tickets. That group was key to Bacon defeating his Democratic challenger, Kara Eastman, by several percentage points and securing a third term in Congress even as Democratic presidential nominee Joe Biden won the district and its lone Electoral College vote.
In all, Eastman underperformed Biden's numbers by nearly 20,000 votes. She was able to stick close with the former vice president in heavily Democratic areas such as North Omaha. But she received about 4,000 fewer votes than Biden did in Sarpy County, a Republican-heavy area where voters such as Jackson live, and even in many precincts where both Biden and Eastman prevailed, her vote totals lagged his.
In Douglas County, Biden and Eastman both easily carried a precinct just north of Memorial Park, for example, but Eastman failed to run up the score there as much as Biden did. Instead she fell short of Biden's performance by about 10 percentage points. 
Jackson said he has moderate views on certain issues but generally favors traditional Republican platform positions such as smaller government and religious freedom — making it easy to back Bacon and Sasse.
But underneath those policy preferences, he said, lies a more fundamental belief in American values. That includes prioritizing adherence to the law above one's personal interests.
As a military veteran, Jackson took issue with what he described as Trump cozying up to dictators and refusing to speak out against Russia placing bounties on U.S. troops in Afghanistan.
Paul Landow, a political science professor at the University of Nebraska at Omaha, said those sentiments reflect rumbling for months ahead of the election that the district's traditional GOP voters were fed up with the president.
"On the other hand, though, they were still saying, 'But there's no way I'm going to support a Democratic Congress,' " Landow said.
Landow also pointed to the massive outside spending that poured into the race. Much of that was spent on negative ads painting Eastman as too extreme for the district.
"They just shredded her with that 'liberal, socialist, communist, who-the-hell-knows-what-all,'" Landow said. "Even if she wasn't that far left, they figured out how to fix it so everyone thought she was. And I think that's what did her in."
Justin Myers is a senior at the University of Nebraska-Lincoln and a registered Republican from west Omaha who found he couldn't support Trump.
"I didn't vote for Biden because I was like, 'Oh, I like his policy,' " Myers said. "I looked at Trump, and I said, 'This guy is so bad it might be worth putting a placeholder in for four years, and if I vote for Bacon, I put a check on him."
On social media, critics of the Biden-Bacon voters have questioned why anyone would give their support to Biden while simultaneously backing House and Senate candidates likely to oppose the bulk of his agenda.
That just seems like a recipe for gridlock, after all.
Myers said his hope is that a Biden victory and a new divided government would result in compromise rather than gridlock, with Biden and Capitol Hill Republicans sitting down at the negotiating table.
He said he had to swallow hard to fill in that Biden vote, however, as he pondered his early ballot at home.
"I spent the last 10 years reading the National Review so I pretty much just sat there and stared at the ballot for 30 minutes and was like, 'Can I do it? Can I do it?' " Myers said. "I went and took a shower after I did it and it was fine."
Election results
Results for statewide and Lincoln-area races
Statewide contests
| Party | Candidate | Vote total |
| --- | --- | --- |
| President | Joseph Biden, D | 359,757 |
| | Jo Jorgensen, L | 19,292 |
| | Donald Trump, R | 536,229 |
| U.S. Senate | Chris Janicek, D | 216,887 |
| | Ben Sasse, R | 562,224 |
| | Gene Siadek, L | 52,878 |
| Gambling, Initiative 429 | For | 566,886 |
| | Against | 305,883 |
| Gambling, Initiative 430 | For | 569,201 |
| | Against | 307,728 |
| Gambling, Initiative 431 | For | 598,546 |
| | Against | 273,243 |
| Payday lending | For | 698,704 |
| | Against | 144,346 |
| Remove slavery wording | For | 581,058 |
| | Against | 271,443 |
| Extend TIF 20 years | For | 500,903 |
| | Against | 319,675 |
| | | |
Congressional races
| Race | Candidates | Vote totals |
| --- | --- | --- |
| District 1 | Kate Bolz | 116,120 |
| | Jeff Fortenberry, R | 179,557 |
| | Dennis Grace, L | 8,452 |
| District 2 | Donald Bacon, R | 162,087 |
| | Kara Eastman, D | 146,992 |
| | Tyler Schaeffer, L | 9,423 |
| District 3 | Mark Elworth Jr., D | 49,771 |
| | Dustin Hobbs, L | 10,723 |
| | Adrian Smith, R | 222,363 |
| | | |
Legislature
| District | Candidate | Vote totals |
| --- | --- | --- |
| 1 | Janet Palmtag | 5,577 |
| | Julie Slama | 11,899 |
| 3 | Rick Holdcroft | 8,582 |
| | Carol Blood | 8,779 |
| 5 | Mike McDonnell | 6,559 |
| | Gilbert Ayala | 3,777 |
| 7 | Tony Vargas | 6,819 |
| | Jorge Sotolongo | 1,919 |
| 9 | John Cavanaugh | 8,003 |
| | Marque Snow | 6,690 |
| 11 | Fred Conley | 3,330 |
| | Terrell McKinney | 5,820 |
| 13 | Justin T. Wayne | 11,010 |
| 15 | David Rogers | 6,210 |
| | Lynne Walz | 9,157 |
| 17 | Joni Albrecht | 7,343 |
| | Sheryl Lindau | 3,576 |
| 19 | Mike Flood | 15,200 |
| 21 | Mike Hilgers | 9,895 |
| | Brodey Weber | 8,132 |
| 23 | Bruce Bostelman | 11,287 |
| | Helen Raikes | 6,868 |
| 25 | Suzanne Geist | 16,147 |
| | Stephany Pleasant | 8,104 |
| 27 | Brenda Bickford | 5,448 |
| | Anna Wishart | 9,923 |
| 29 | Eliot Bostar | 10,927 |
| | Jacob Campbell | 9,622 |
| 31 | Rich Pahls | 10,197 |
| | Tim Royers | 9,093 |
| 33 | Steve Halloran | 12,756 |
| 35 | Raymond M. Aguilar | 6,570 |
| | Dan Quick | 5,688 |
| 37 | Mercadies Damratowski | 4,098 |
| | John Lowe Sr. | 12,774 |
| 39 | Allison Heimes | 11,457 |
| | Lou Ann Linehan | 14,554 |
| 41 | Tom Briese | 15,804 |
| 43 | Tom Brewer | 10,628 |
| | Tanya Storer | 7,691 |
| 45 | Susan Hester | 7,671 |
| | Rita Sanders | 8,835 |
| 47 | Steve Erdman | 14,901 |
| 49 | Jen Day | 12,125 |
| | Andrew La Grone | 11,873 |
Public Service Commission
| Race | Candidate | Vote total |
| --- | --- | --- |
| District 2 | Tim Davis, R | 53,466 |
| | Crystal Rhoades, D | 88,891 |
State Board of Education
| District | Candidate | Vote total |
| --- | --- | --- |
| 1 | Patsy Koch Johns | 90,917 |
| 2 | Robert Anthony | 37,612 |
| | Lisa Fricke | 68,950 |
| 3 | Patti S. Gubbels | 51,079 |
| | Mike Goos | 24,082 |
| 4 | Jacquelyn Morrison | 50,569 |
| | Adrian Petrescu | 17,653 |
| | | |
NU Board of Regents
| District | Candidate | Vote totals |
| --- | --- | --- |
| 1 | Tim Clare | 92,526 |
| 2 | Jack A. Stark | 96,770 |
SCC Board of Governors
| District | Candidate | Vote totals |
| --- | --- | --- |
| At-large | Timothy R. Cerveny | 81,405 |
| | Neal Stenberg | 82,575 |
| 1 | Chuck Byers | 17,329 |
| | Jeanne H. Stec | 15,268 |
| 2 | Kathy Boellstorff | 20,349 |
| | Chad Aldrich | 15,415 |
| 3 | Edward C. Price | 32,588 |
| 4 | Kristin E. Yates | 25,167 |
| 5 | Arlyn Uhrmacher | 41,327 |
| | | |
Lower Platte South Natural Resources District board
| Subdistrict | Candidate | Vote totals |
| --- | --- | --- |
| 1 | Don Jacobson | 11,941 |
| 2 | Ron Nolte | 12,778 |
| 3 | Mike DeKalb | 6,243 |
| | Kenneth Vogel | 6,177 |
| 4 | Gary R. Aldridge | 9,201 |
| | LeRoy W. Sievers | 9,199 |
| 5 | John Yoakum | 4,402 |
| | Greg Osborn | 2,618 |
| 6 | Anthony Schutz | 10,257 |
| 7 | Chelsea Johnson | 8,933 |
| 8 | Christine Lamberty | 7,807 |
| | Christy Eichorn | 4,505 |
| 9 | Milt Schmidt | 4,712 |
| | Lisa Lewis | 7,518 |
| 10 | Ray A. Stevens Jr. | 6,528 |
| | Bastienne Salners | 5,268 |
| | | |
Charter amendment questions
| Ballot question | For | Against |
| --- | --- | --- |
| Gender-neutral language | 50,325 | 15,449 |
| Raising city bid threshold | 43,488 | 18,442 |
Area ballot questions; unofficial final results
| Ballot question | For | Against |
| --- | --- | --- |
| Hickman pool bonds | 491 | 815 |
| Hickman sales tax | 484 | 808 |
| Hallam sales tax | 60 | 71 |
Photos: Election Day in Lincoln
Democrats Election Day, 11.3
General Election 2020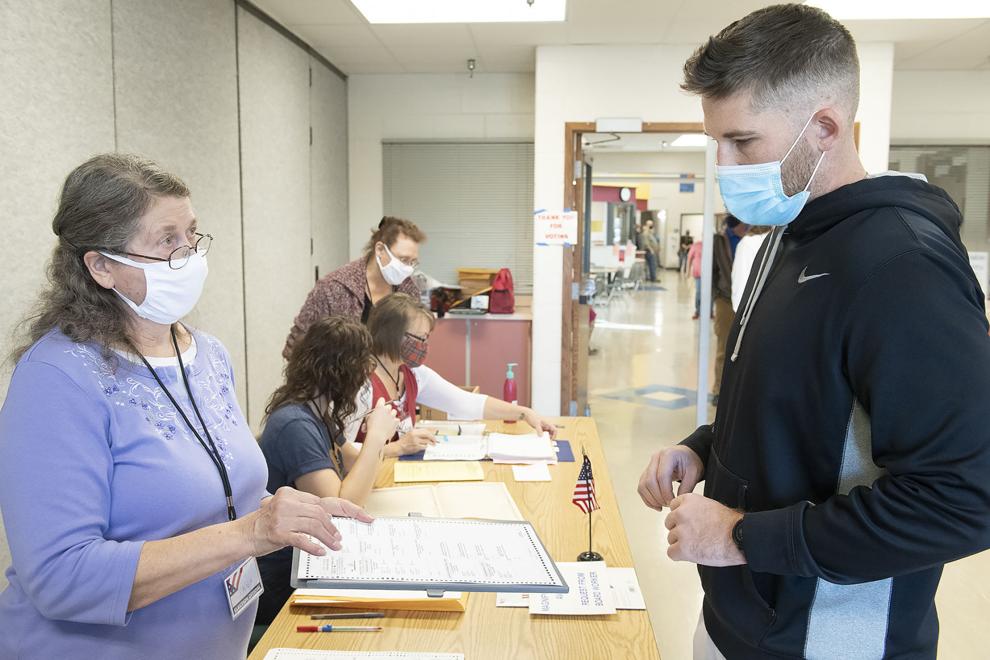 General Election 2020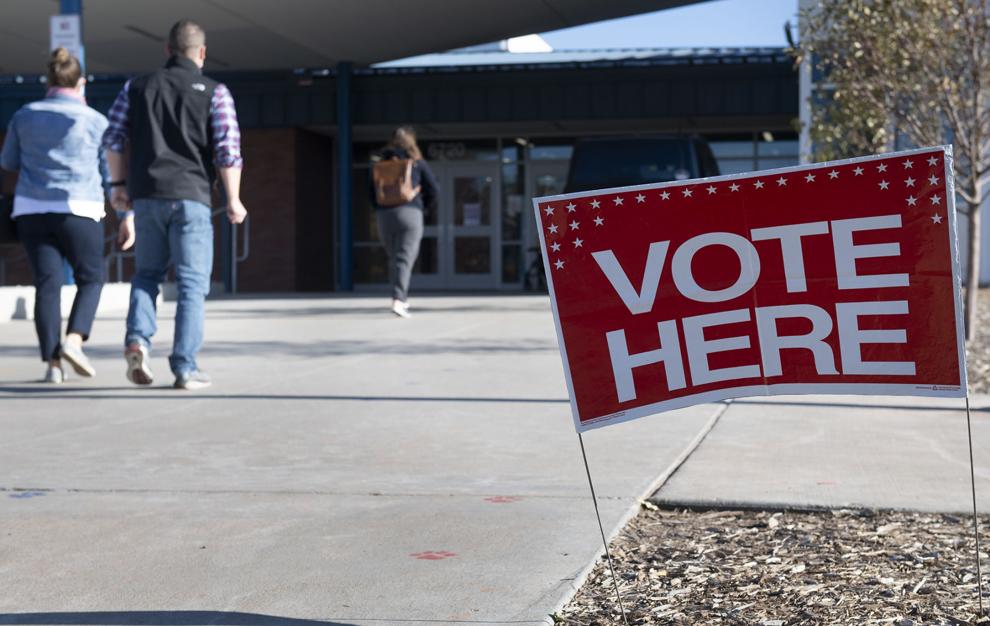 General Election 2020
General Election 2020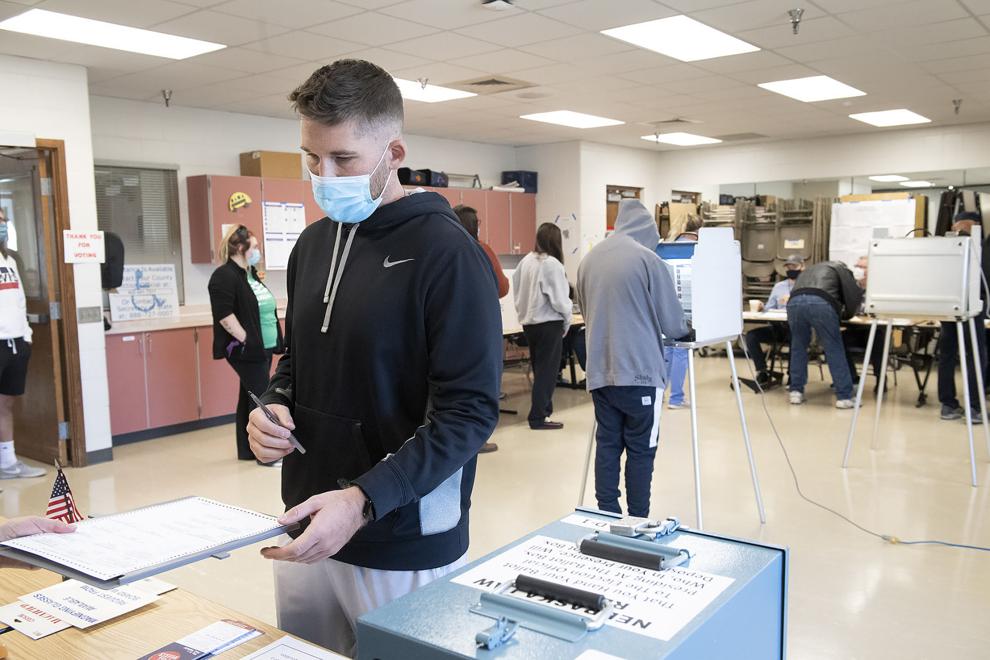 General Election 2020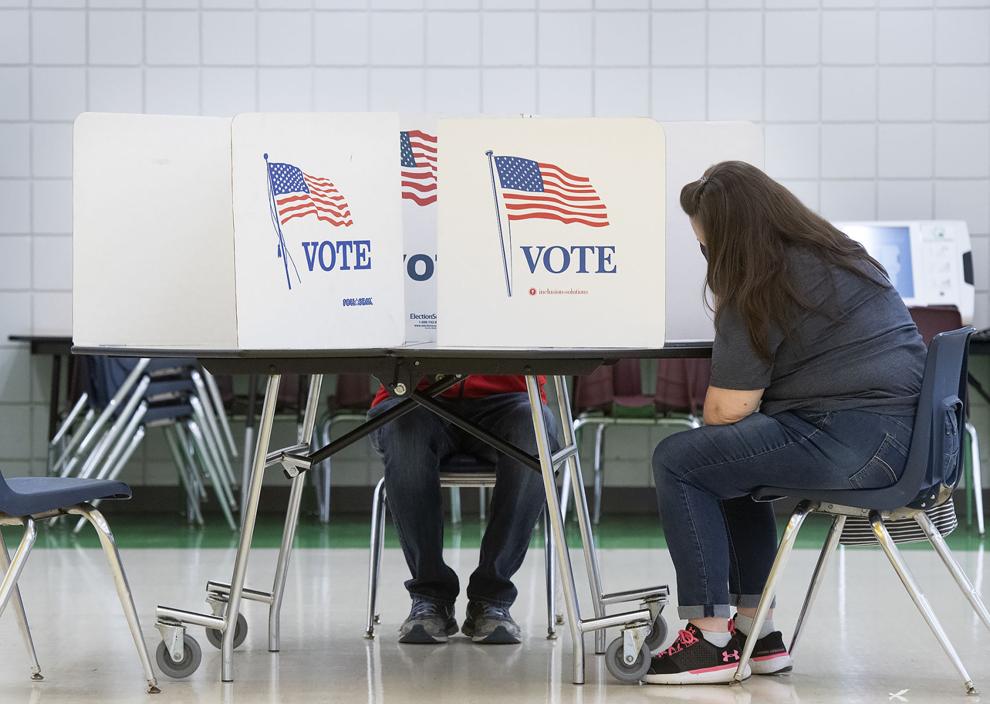 General Election 2020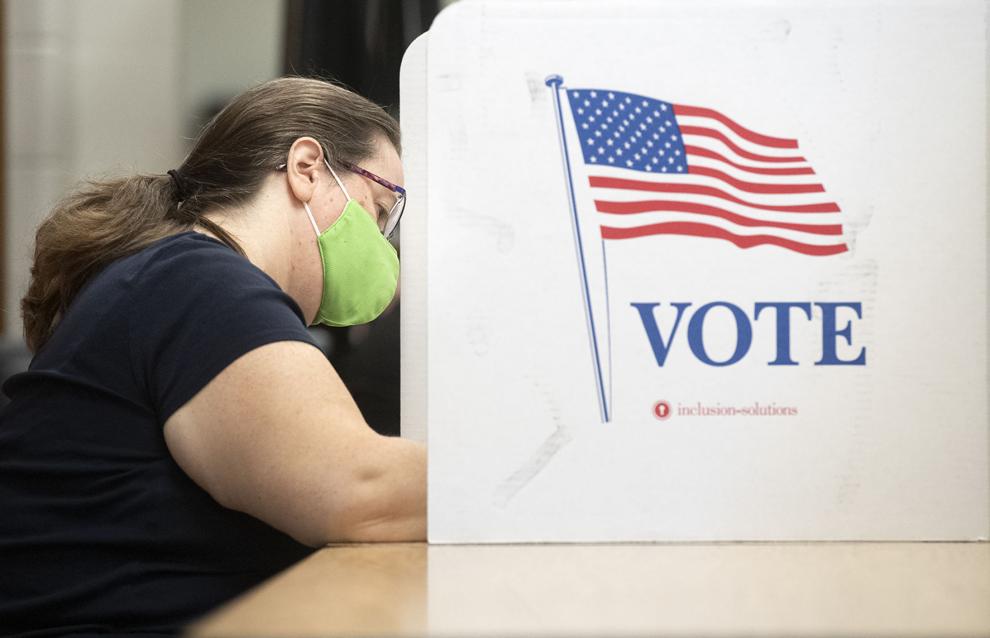 General Election 2020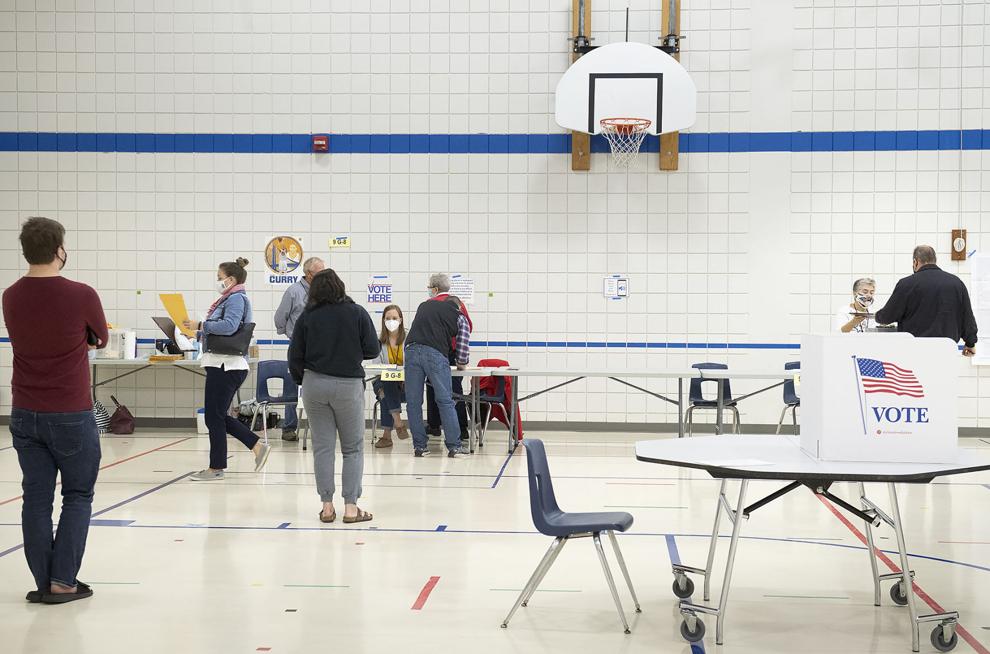 Rural Voting, 11.3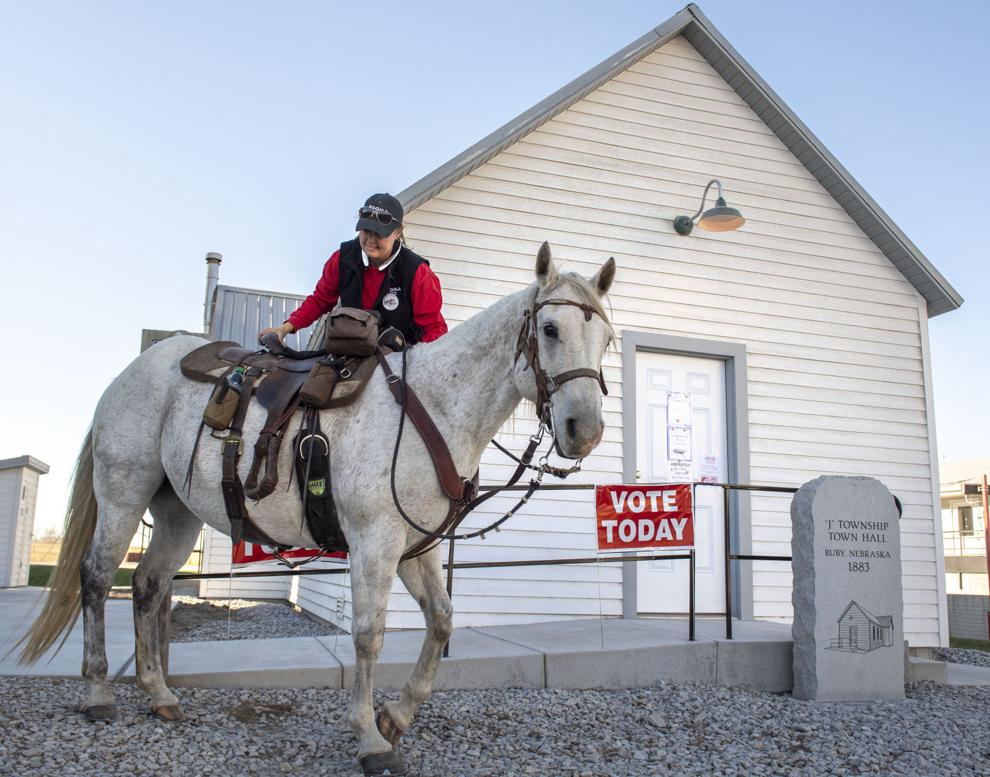 Rural Voting, 11.3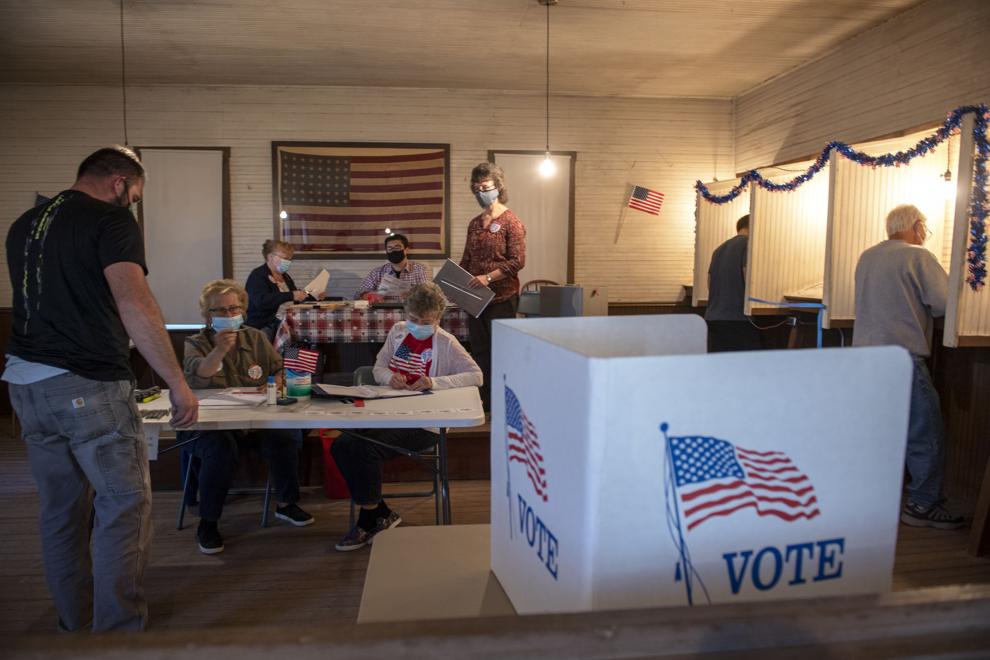 Rural Voting, 11.3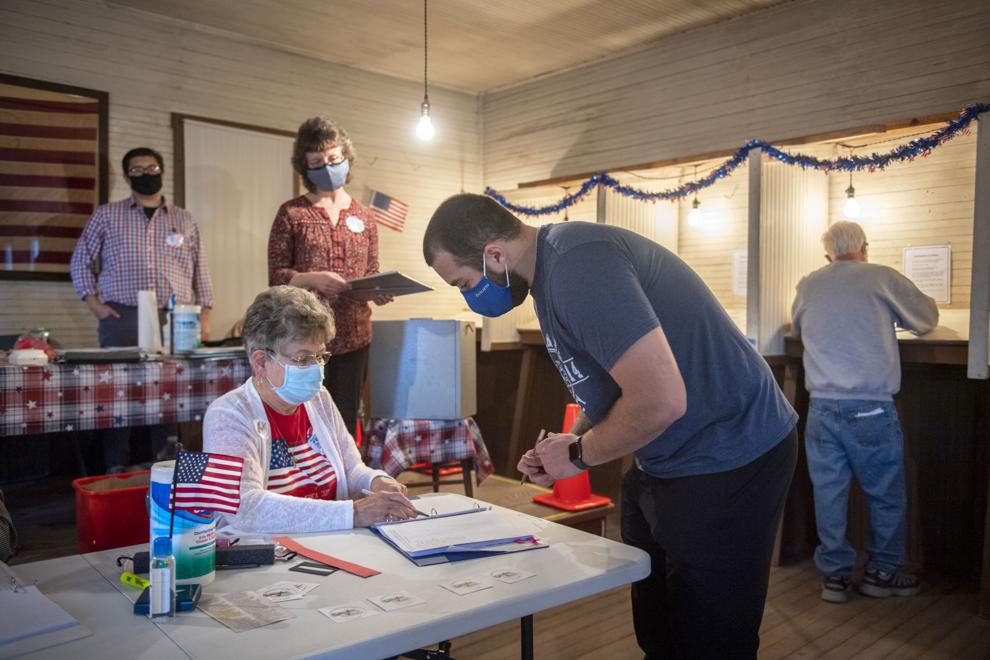 Rural Voting, 11.3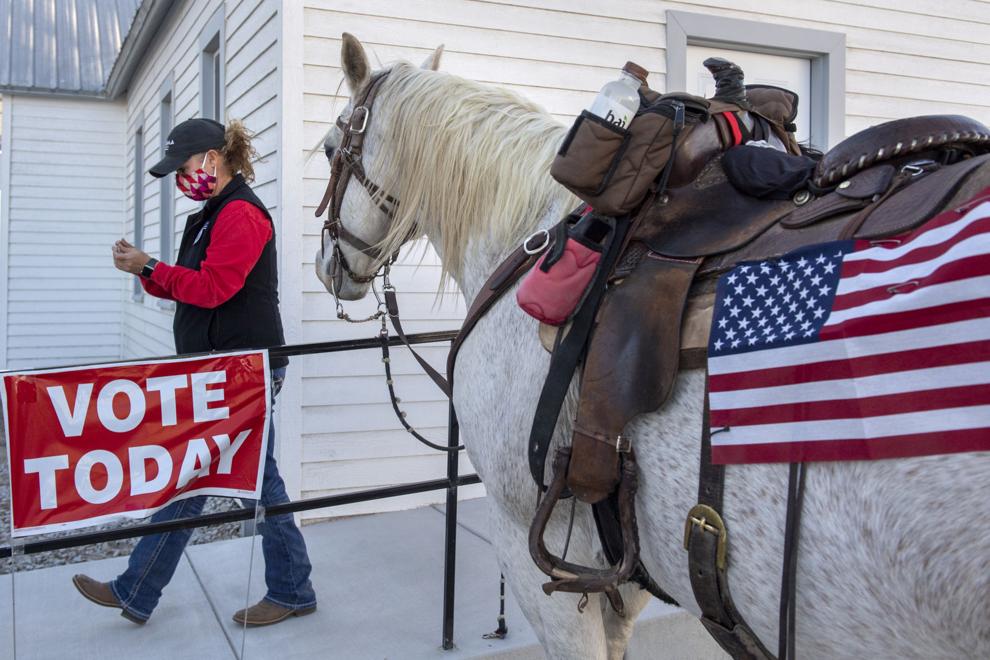 Rural Voting, 11.3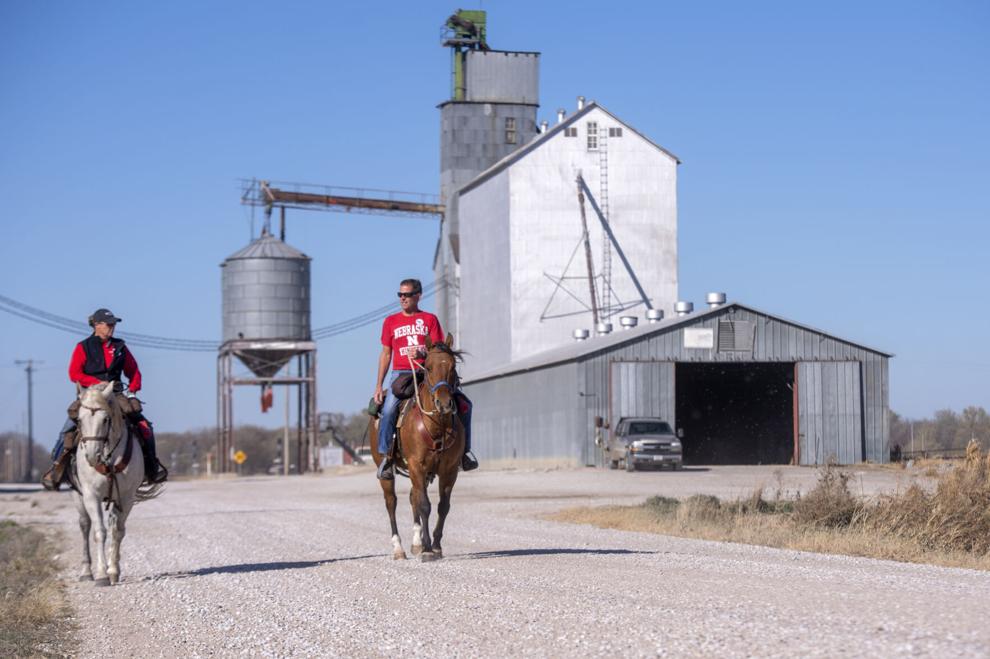 Rural Voting, 11.3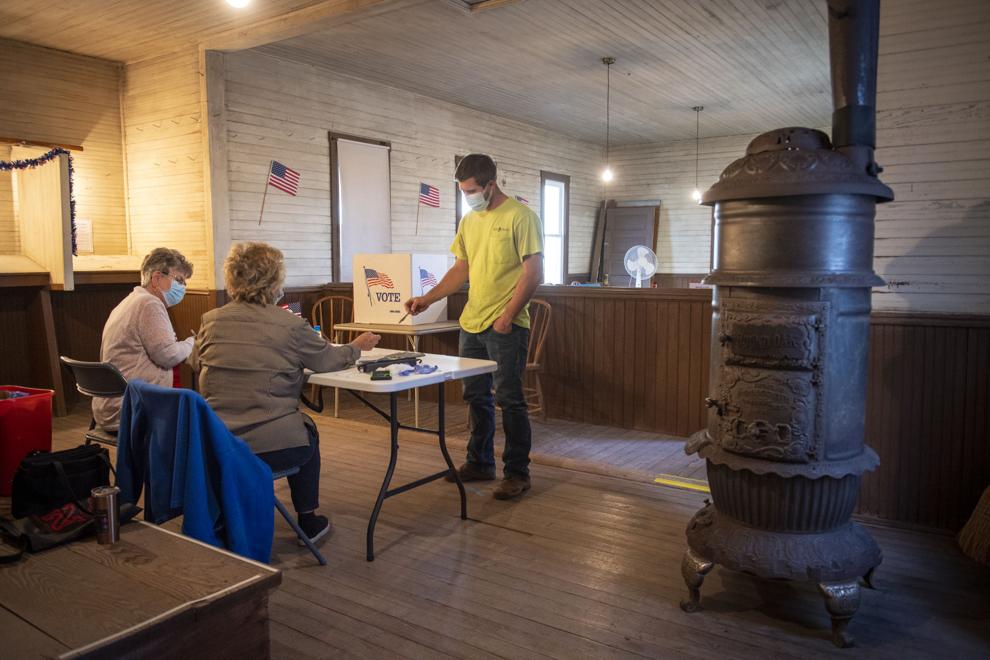 Rural Voting, 11.3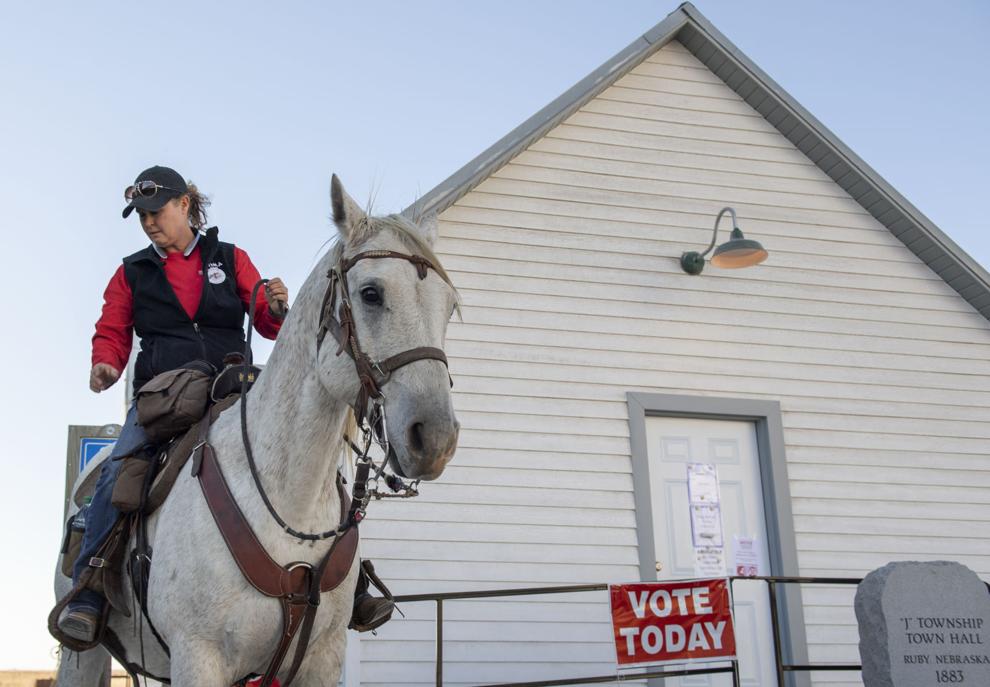 Democrats Election Day, 11.3