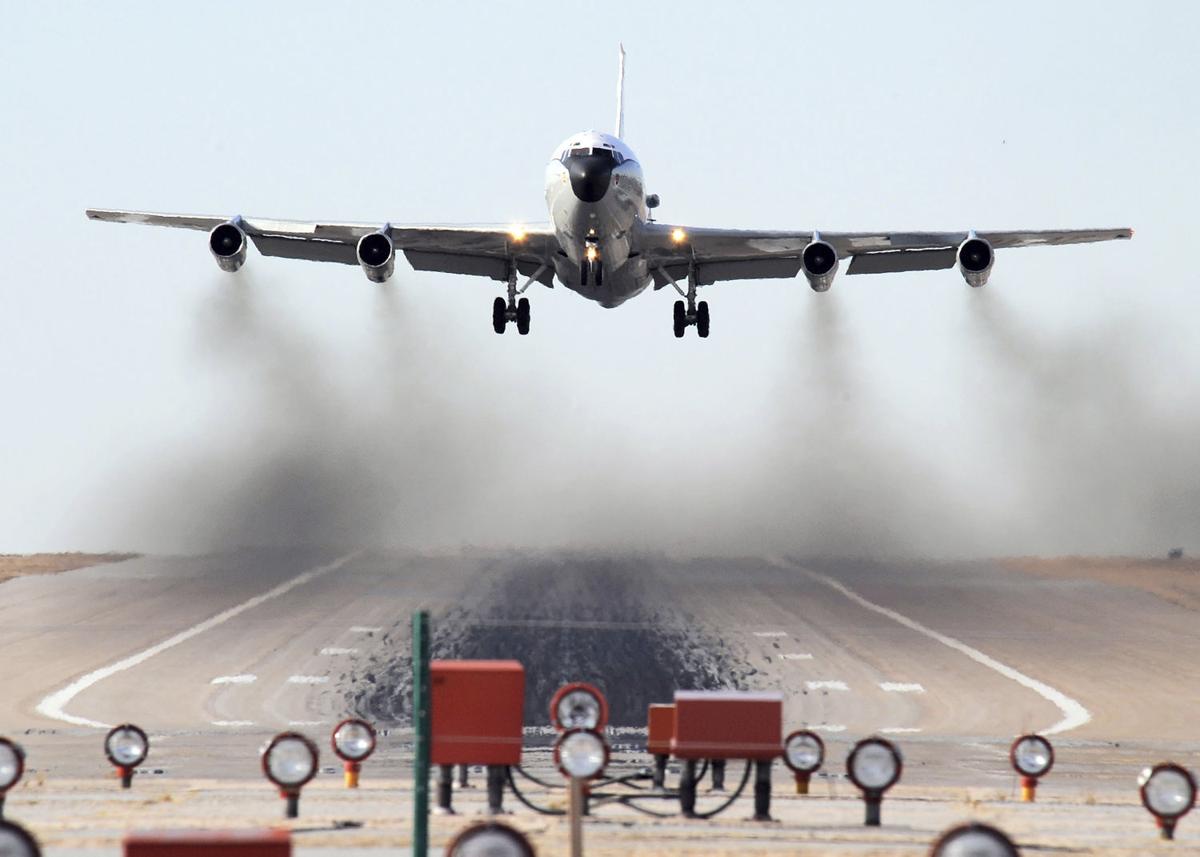 Members of Nebraska's congressional delegation Wednesday hailed the Air Force's decision to move ahead with full replacement of the runway at Offutt Air Force Base in Bellevue rather than partial repair and replacement of damaged portions of the runway.
That decision could double the anticipated lifespan of the repaired runway from an anticipated 20 years to as many as 40 to 50 years, helping secure location of the 55th Wing and its 7,000 military and civilian employees at Offutt for decades.
Construction of a new $1.3 billion U.S. Strategic Command headquarters already has secured the base's future. 
Offutt is a billion dollar-plus annual economic driver in the state. 
"The runway replacement at Offutt has been a top priority for me since my very first day in the U.S. Senate," Sen. Deb Fischer said.
"Confirmation from the Air Force that the scope of this project will include a full runway repair is an incredibly positive result after years of hard work and collaboration."
Fischer has championed the project as a member of the Senate Armed Services Committee.
Word that the Offutt project now anticipates full runway replacement was relayed to members of Nebraska's congressional delegation by the Air Force and its civil engineering center.
Lt. Col. Vance Goodfellow, deputy commander of the 55th Mission Support Group, says the revised cost is about $130 million, the Associated Press reported.
"A fully replaced runway is good news for decades to come," Sen. Ben Sasse said. 
Rep. Don Bacon, a retired Air Force brigadier general, said the runway investment "will improve mission effectiveness and flight safety ... and benefit our national security and local economy for years to come."
Bacon is a member of the House Armed Services Committee.
The full runway repair project will include concrete landing zones with an asphalt center and asphalt shoulders. 
A design modification is being prepared now to include the additional runway repair work and added geotechnical engineering and survey work.
The 55th Wing's intelligence, surveillance, reconnaissance and electronic attack missions will be conducted from the Lincoln Airport during runway construction, probably beginning in December.
Be the first to know
Get local news delivered to your inbox!