President Donald Trump's confrontational trade rhetoric and policies appear to be creating discomfort, and perhaps even some unrest, in rural Nebraska.
"President letting down farmers," the Kearney Hub declared this month.
"The man who was carried to the White House on the votes of Nebraska and other farm states stabbed his supporters in the back," the newspaper stated in the wake of Trump's decision to impose new tariffs on Canada and Mexico, its NAFTA partners, as well as on its traditional allies in the European Union.
"Nebraskans are concerned about the potential for targeted retaliation against our agriculture sector," Republican Rep. Adrian Smith of Gering tweeted last week.
"I took the opportunity to raise concerns I have heard from many Nebraskans about the unintended consequences that some of our tariff policies are having on our rural economy," Smith stated in a later Tweet following a meeting with U.S. Trade Representative Robert Lighthizer. 
Smith represents all of western and central Nebraska along with the northeastern and southeastern corners of the state.
Let's talk to Steve Nelson, president of the Nebraska Farm Bureau, whose organization counts more than 61,000 member families, stamping it as the largest agricultural voice in the state.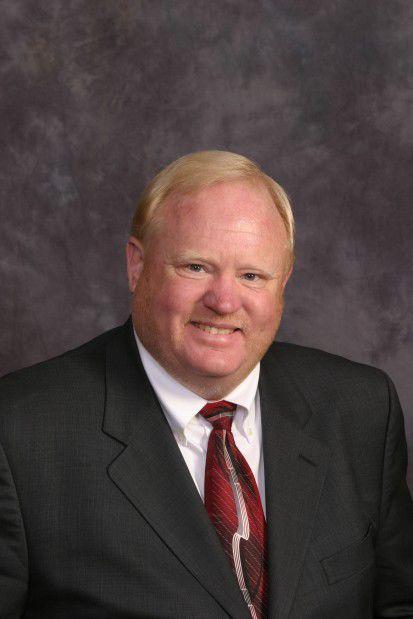 Yes, Nelson said, there are concerns and disappointments, "but at the same time members will tell me they appreciate what the president is doing in addressing some of the inequities in trade around the world.
"It's a mixed reaction," Nelson said. 
"Our concerns lie sometimes with the rhetoric he uses with maybe not always realizing the consequences of that. Sometimes, messages that come from the White House cause fires."
Does the president listen to rural America and agriculture? 
Does he dance with the one that brought him?
"I do think he listens, but he has his own strategies on how to deal with issues related to trade," Nelson said.  
"We obviously are not opposed to correcting inequities in trade agreements, but it's important to recognize that rhetoric can have negative effects of its own."
In the past, Nelson expressed strong disappointment in the president's swift and sudden U.S. withdrawal from the Trans-Pacific Partnership trade agreement, a pact that would have resulted in a huge win for Nebraska beef and pork exports.
And Nelson is clearly disappointed with the breakdown in ongoing renegotiation of the North American Free Trade Agreement and its potential impact on big U.S. agricultural markets in Canada and Mexico.
"The longer we wait to have trade agreements, the more business we lose to other countries," Nelson said. "We hoped to have NAFTA done by now.
"In some respects, we're running out of time. We continue to be concerned about lost market opportunities now," he said.
"We're in tough economic times. That's the bottom line and a lot of fluctuation makes a lot of difference.
"About 30 percent of everything we produce is exported," Nelson said. "Nebraska farmers and ranchers depend heavily on trade. We rely on exports and that's why we're so concerned."
It's important to Nebraska agriculture to not only maintain its markets, but to grow new ones now, Nelson said.
"Ninety-five percent of the world's population lives outside the United States," he said, "and we produce more of almost everything than we use."
While acknowledging concerns about the Trump administration's trade policy, Nelson said farmers and ranchers appreciate the president's efforts to address some other agricultural issues, including regulatory challenges, in more positive ways.
Trump has expressed a preference for negotiating bilateral trade agreements as opposed to regional pacts like TPP, Nelson noted, "and we certainly encourage that if that's the way they want to do it."
Nelson said he has visited with Secretary of Agriculture Sonny Perdue a number of times and "he absolutely understands the importance of trade" for U.S. and Nebraska agriculture.
"I think he does everything he can to make sure the president hears our concerns," Nelson said. 
How important is ag trade? Consider statistics from the Nebraska Farm Bureau:
* Nebraska was the fifth-largest agricultural exporting state in the country in 2016, exporting $6.6 billion of agricultural goods.
* Nebraska tops the nation in beef exports, is the third-largest exporter of corn, feed and other grains along with processed grain products, and is the fifth-largest exporter of soybeans and soybean meal.
* Exports of Nebraska agricultural goods to Mexico and Canada, the two largest customers, exceeded $2.9 billion in 2016.
* Mexico and Canada were the third- and fifth-largest customers for Nebraska beef in 2016. Mexico was the top customer for Nebraska corn.