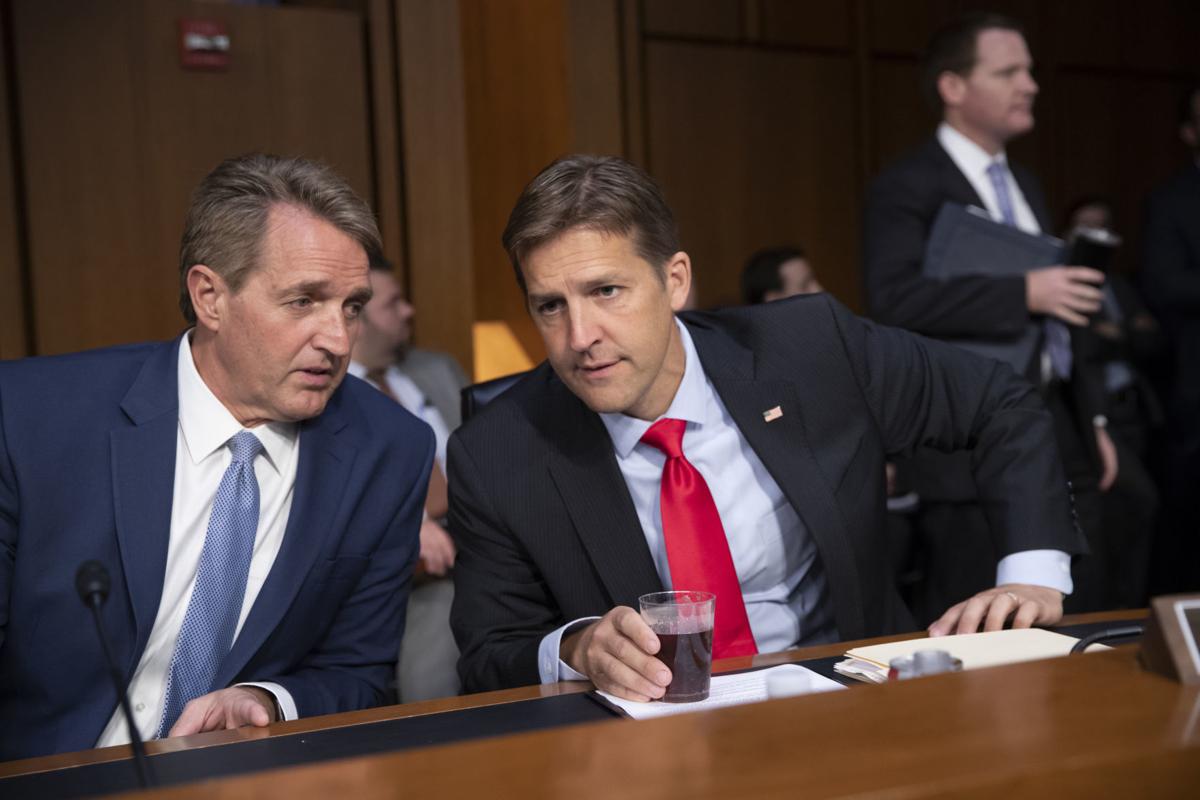 Sen. Ben Sasse said Tuesday that it is the failure of Congress to perform its own legislative and political responsibilities that has led to the U.S. Supreme Court becoming viewed today as "a substitute political battleground."
Sasse's remarks came in his opening statement at the Senate Judiciary Committee's confirmation hearings for Judge Brett Kavanaugh's nomination to the U.S. Supreme Court. 
Sasse is a Republican member of the committee, which is sharply divided along partisan lines in considering Kavanaugh's nomination. Committee members will pepper Kavanaugh with questions during continuation of the hearing Wednesday and Thursday.
"The hysteria around Supreme Court confirmation hearings is coming from the fact that we have a fundamental misunderstanding of the role of the Supreme Court in American life now," Nebraska's freshman GOP senator said.
"Our political commentary talks about the Supreme Court like they are people wearing red and blue jerseys," Sasse said.  
"That's a really dangerous thing and, by the way, if they have red and blue jerseys, I would welcome my colleagues to introduce legislation that ends lifetime tenure for the judiciary.
"Because, if they're just politicians," he said, "they shouldn't have lifetime appointments."
The legislative branch is supposed to be the center of American politics, Sasse said. 
But the legislative branch has delegated more and more legislative authority to the executive branch, he said. 
"The legislature is impotent," he said. "The legislature is weak. And most people here want their jobs more than they really want to do legislative work. And so they punt most of the work to the next branch."
In the process, the Supreme Court has become "increasingly a substitute political battleground," Sasse said. 
"Policy-making is supposed to be done in this body that makes laws," he said. "That means that this is supposed to be the institution dedicated to political fights."
However, "if people want to get re-elected over and over again — and that's your highest goal — if your biggest long-term thought around here is about your own incumbency, then actually giving away your power is a pretty good strategy," Sasse said.
Sasse said that "it seems to me that Judge Kavanaugh is ready to do his job; the question for us is whether we're ready to do our job."
While signaling his support for President Donald Trump's nominee, Sasse criticized recent "comments from the White House" that attempt to politicize the Department of Justice.
"They should be condemned and my guess is that Brett Kavanaugh would condemn them," he said. 
Be the first to know
Get local news delivered to your inbox!