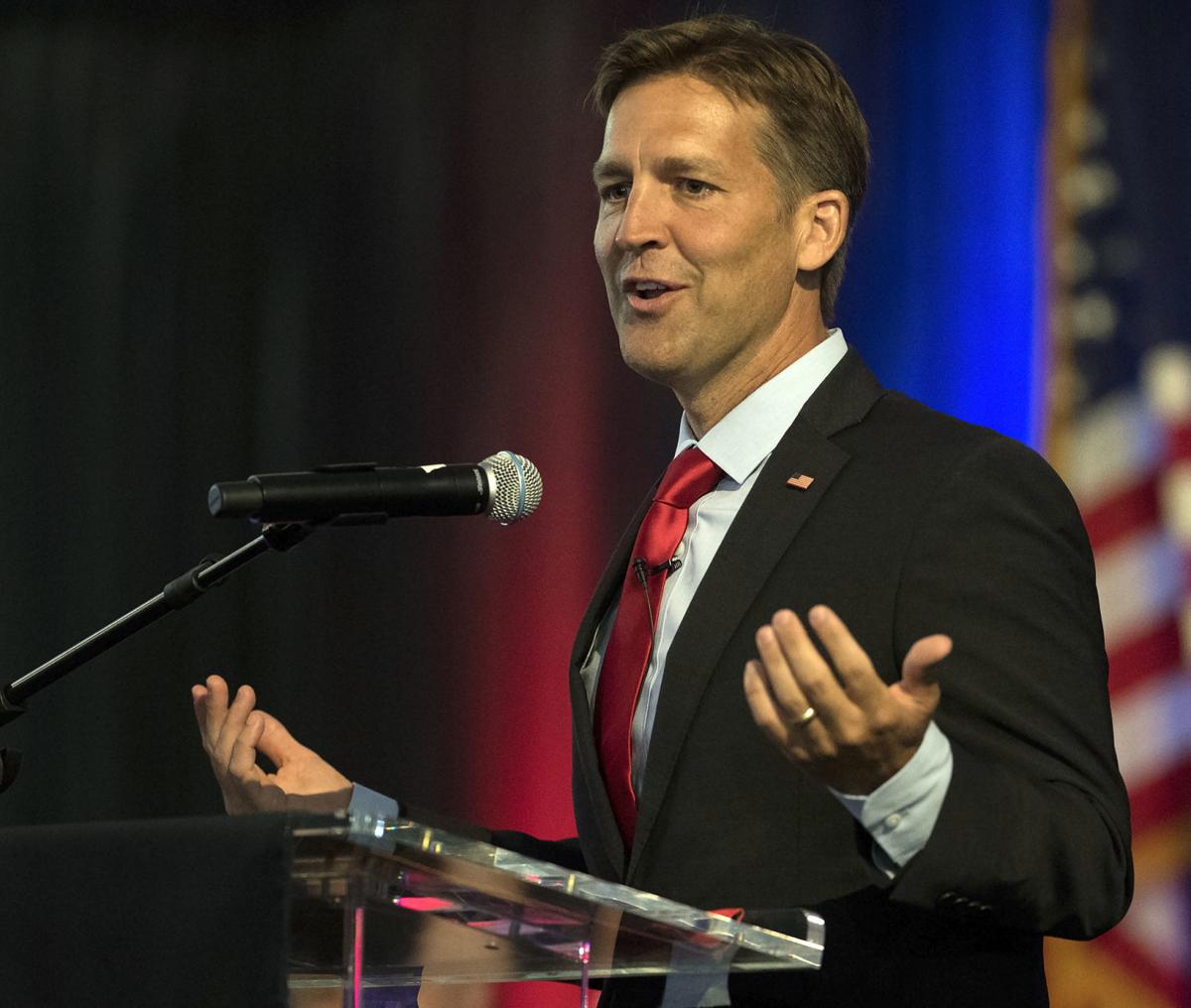 Sen. Ben Sasse said Wednesday that he believed the best course for the Senate to follow in completing the impeachment trial of President Donald Trump was to "get out of the way and allow the American people to render their verdict on Election Day."
And so, as expected, Sasse joined fellow Republican Sen. Deb Fischer in voting to acquit the president of impeachment charges submitted by the House, leaving Trump in office positioned to seek reelection to a second four-year term this November.
All three Nebraska Republican House members voted last December against the impeachment charges that were submitted to the Senate.
In an open letter to Nebraskans, Sasse said he agreed with "some of the president's lawyers (who) have admitted that the way the administration conducted policy-making toward Ukraine was wrong.
"It's clear that the president had mixed motives in his decision to temporarily withhold military aid from Ukraine," Sasse said. "The line between personal and public was not firmly safeguarded."
But a question that senators needed to weigh in making their decision, he said, was what would be in the best interest of "the long-term civic health of the country."
"Will America be more stable in 2020 if the Senate — nine months from Election Day 2020 — removes the president?" he asked.
That, he suggested, would be "setting the nation on fire" and leaving America even more divided than it is today.
"We must consider both the facts before us, and the long-term effects of the verdict rendered," Sasse said. "I believe removal is the wrong decision."
Fischer said the House impeachment managers "failed to make a compelling case that the president should be removed from office.
"It is now time for the Senate to move forward, return to normal legislative business and advance policies that will make life better for Nebraskans and all Americans," she said in a brief statement.
Gov. Pete Ricketts weighed in with a statement that described the impeachment proceedings as a "partisan impeachment parade."
"The U.S. Senate did the right thing today in voting to acquit President Trump," the Republican governor said.
"Thank you to Senator Fischer and Senator Sasse for voting to clear the president's name."
Democratic State Chair Jane Kleeb said Sasse and Fischer "turned a blind eye to the facts and chose party over country."
In doing so, she said, "they have endorsed Trump's criminal behavior.
"The GOP — including Sens. Ben Sasse and Deb Fischer — flat-out engaged in a criminal cover-up," Kleeb said.
Among other Democrats who reacted, 2nd District House candidate and 2018 nominee Kara Eastman of Omaha described the Senate action as "an absolute travesty."