GILTNER — Sen. Ben Sasse is in the organic cornfield, cutting weeds with a machete, sweating in the humid late afternoon under puffy white clouds and a blue sky with a farmer-owned drone in the air hovering above him.
Basic agriculture, modern agriculture, Nebraska snapshot, prelude to the 2020 Senate election.
Sasse's campaign RV, on its way to the Panhandle after a morning event in Ashland, pulled off Interstate 80 for the stop at the Hunnicutt farms, where dads and moms and kids and Rock Star, the dog, greet him.
And soon the senator is at work, sleeves rolled up, clad in jeans, helping with one of the basic chores. At one point, he steps out from the second row to ask a question, triggering a cinematic image from Field of Dreams for just a moment.
Sasse launched his reelection campaign last week and is touching base with Nebraskans where they live and work, combining campaigning with what he describes as "a commitment to learn."
And that already has led to a stop at the Weber Feedyards in Dorchester, detasseling in Saunders County, a stop at the flood-ravaged Drew Wolfe farm in Colfax County, participation in an Ace Sanitation Service trash route in Columbus, door-to-door stops in Red Cloud, Nelson and Hebron, and there has been more.
Sasse is committed to campaign stops in all 93 counties and he'll be in many, and perhaps most, of them multiple times.
The Hunnicutt farms are northwest of Giltner, a town of about 350 people in Hamilton County. County seat: Aurora.
It's 15 months from the November day that Nebraska voters will decide whether to reelect him and, armed with a family decision to go for it, Sasse is all-in now.
On the Nebraska-red RV, a considerable upgrade from its weary predecessor that limped through the 2014 campaign, Sasse is relaxed, ready for the questions about gun violence and ongoing Russian interference in our elections, more intent on the conversation than finishing his salad.
And what can he tell us about what he has learned as a member of the Senate Intelligence Committee?
Not much in terms of intelligence, which he cannot and does not share with his own staff either.
But there is this: Get ready for kinetic cyber attacks that meld video and voice together to create false impressions and false moments that did not really occur in order to stir and spread mistrust.
Video of actual people along with their voice recordings can be manipulated to undermine marriages as well as sow seeds of mistrust on the public and political level.
Something not to look forward to, Sasse said.
You have free articles remaining.
"I really want intelligence to get much better at declassifying much faster," he said, sharing information that can be shared with the American people.
Sasse said there is absolutely no question about Russian meddling and interference in U.S. elections, a judgment that differs from President Donald Trump's expressed doubts.
"(Russian President Vladimir Putin) intended to meddle in 2016; he intended to meddle in 2018; and he intends to meddle in 2020," Sasse said.
"Russia is a danger because Russia hates American freedom, democracy, the American brand. He wants democracies to look as corrupt as his country. He wants to undermine the American public's trust."
But it isn't only Putin, Sasse said.
China also "wishes us ill and harm in the long term," he said.
Asked about state Sen. John McCollister's recent tweets calling out the Republican Party and Trump for "enabling white supremacy," Sasse said all Americans "need to attack race-based hatred, which is surging."
"Our job is to affirm the universal dignity of every person," he said. "We need to do basic American civics."
A self-described constitutional conservative, Sasse said he would not support gun control proposals that would run counter to Second Amendment rights.
"What we have is a lone-shooter problem," he said.
And, in some cases, that is "a shooter who decides to commit suicide by killing his neighbors."
Sasse said he's concerned about how a so-called "red flag" statute might work, suggesting that it would be "dangerous to apply this to people with any different behavior" rather than placing limits on application of a proposed law that would allow a judge to temporarily confiscate firearms from people who are deemed to be a danger. 
"Specific individuals are guilty," Sasse said. 
"Gun control is not the right answer."
More photos of Sasse on the campaign trail:
Sen. Ben Sasse, 8.08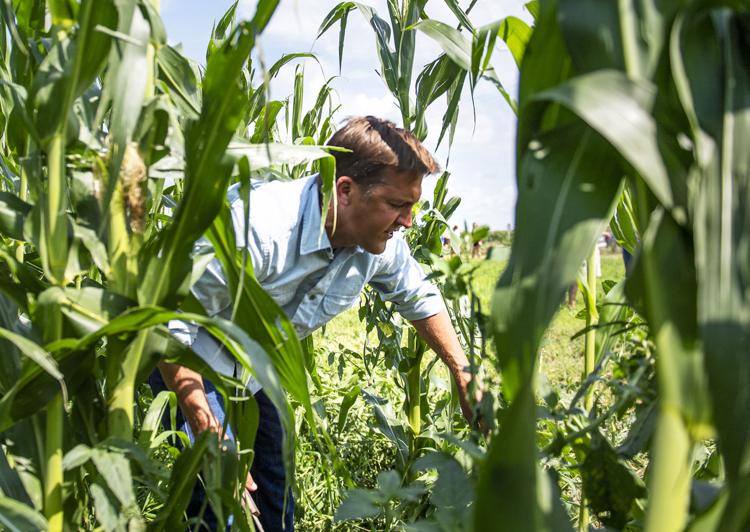 Sen. Ben Sasse, 8.08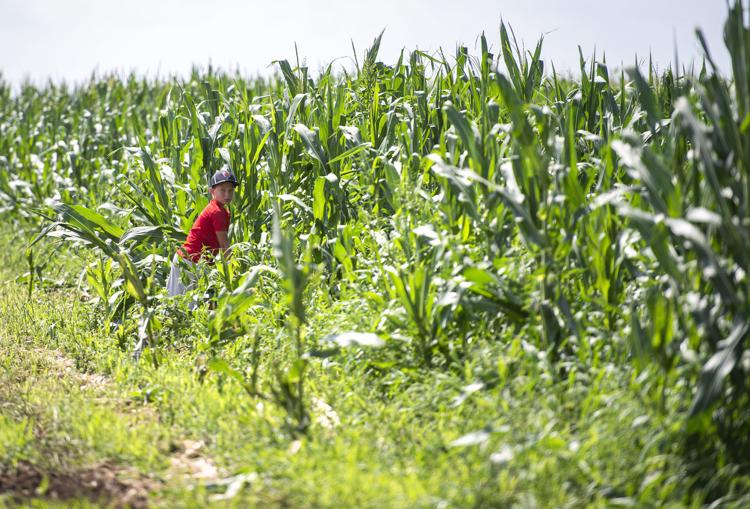 Sen. Ben Sasse, 8.08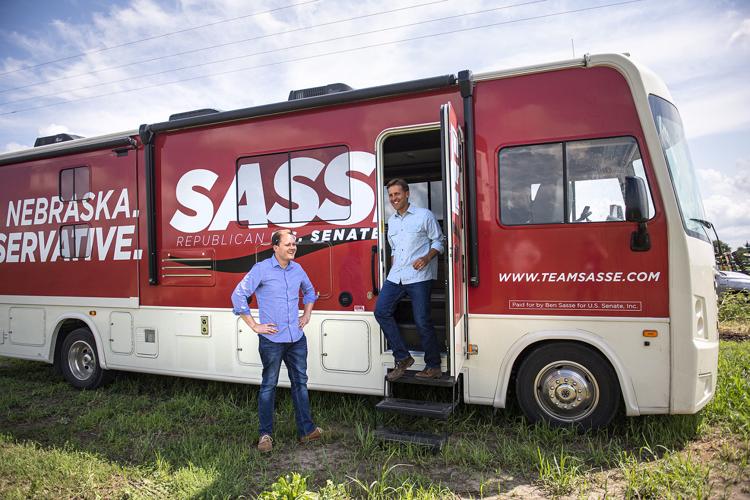 Sen. Ben Sasse, 8.08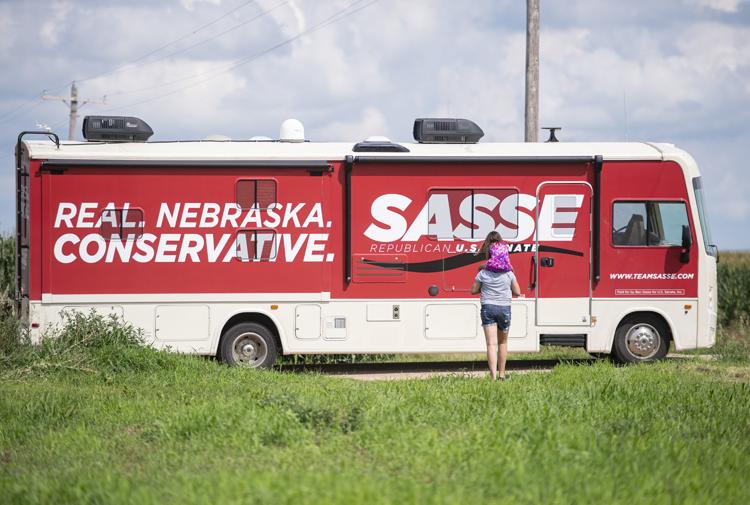 Sen. Ben Sasse, 8.08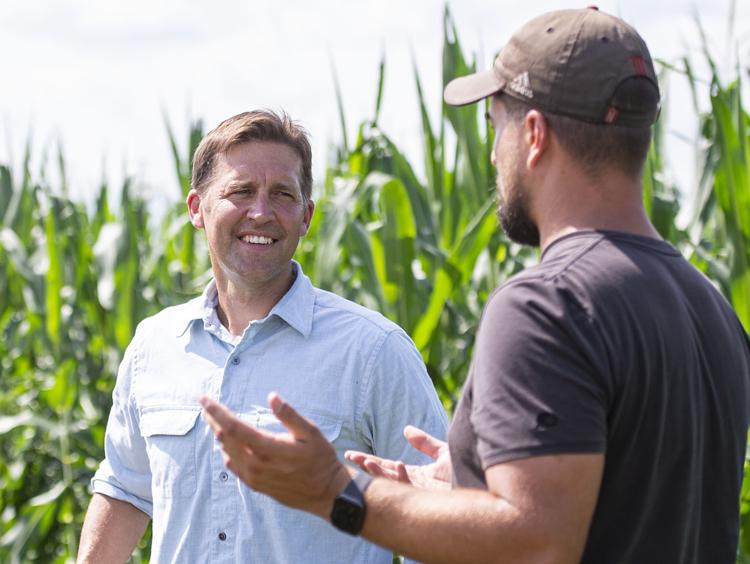 Sen. Ben Sasse, 8.08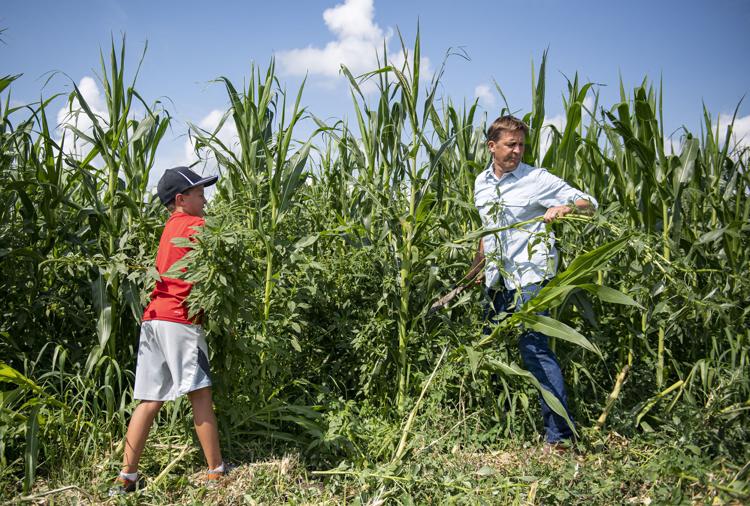 Sen. Ben Sasse, 8.08
Sen. Ben Sasse, 8.08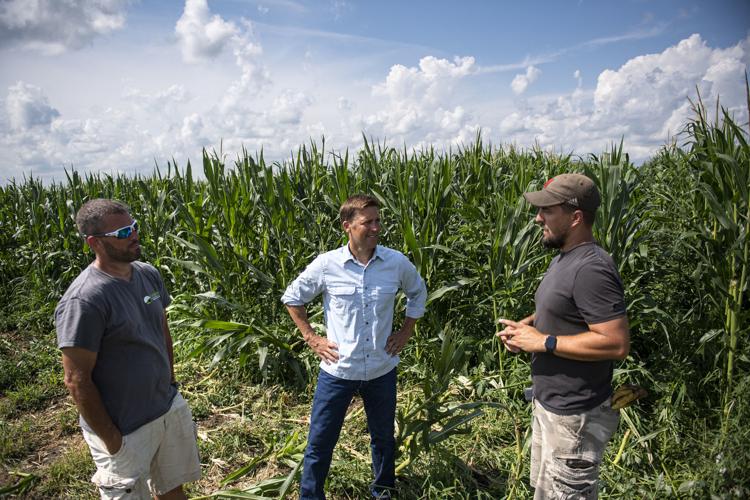 Sen. Ben Sasse, 8.08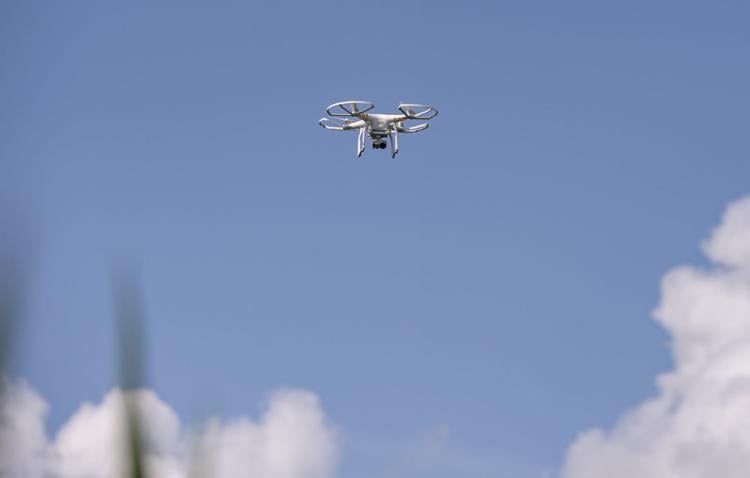 Sen. Ben Sasse, 8.08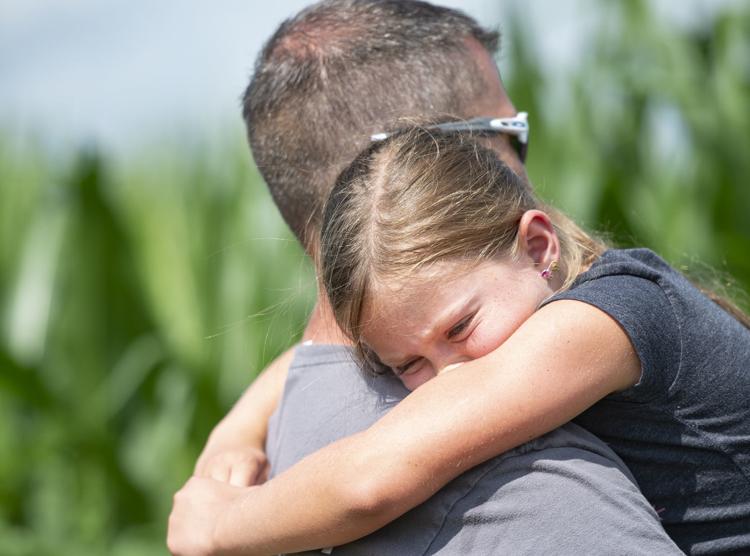 U.S. Senator Ben Sasse, 8.5
U.S. Senator Ben Sasse, 8.5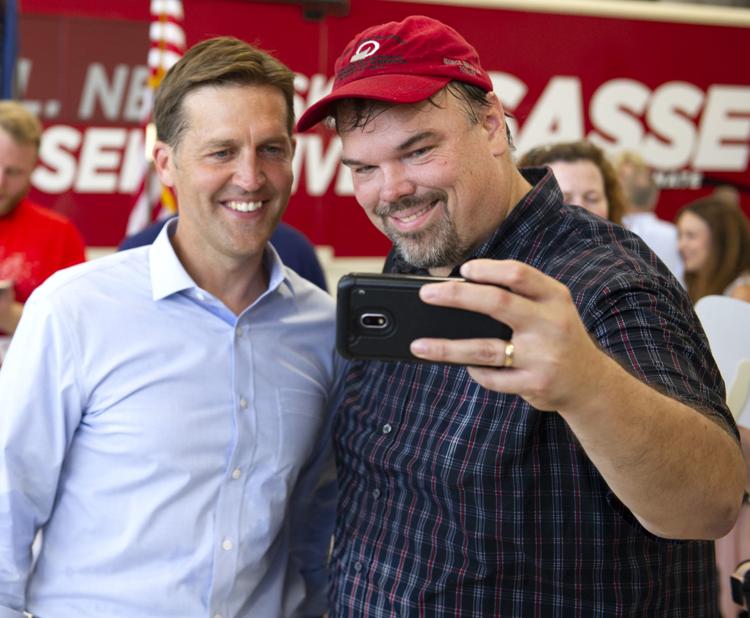 U.S. Senator Ben Sasse, 8.5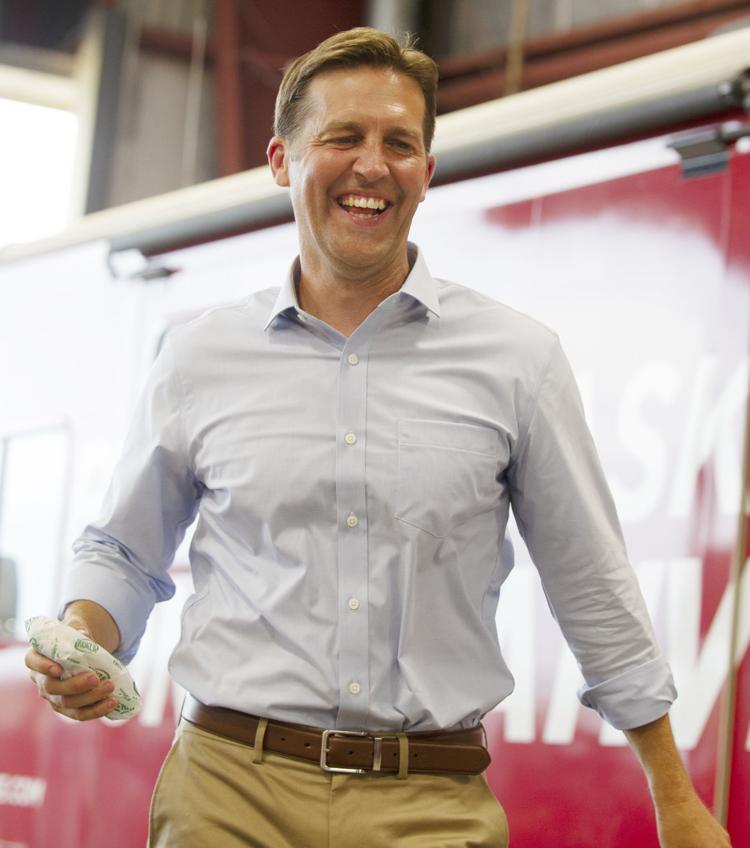 U.S. Senator Ben Sasse, 8.5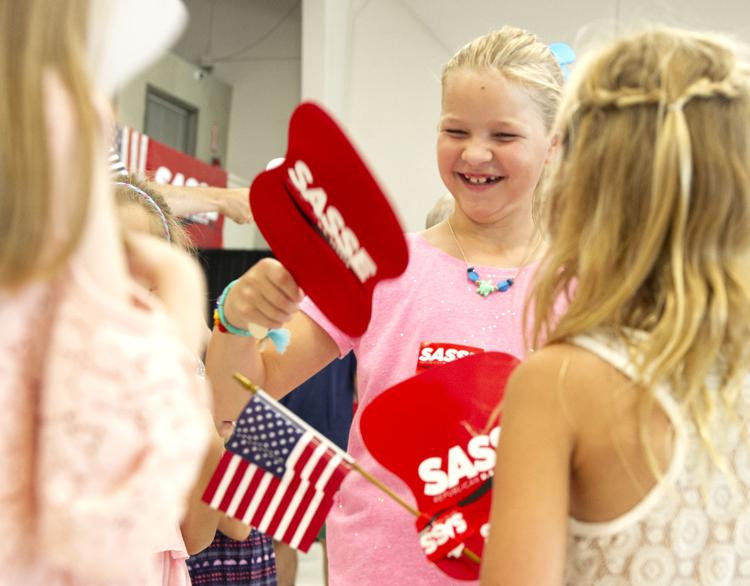 U.S. Senator Ben Sasse, 8.5