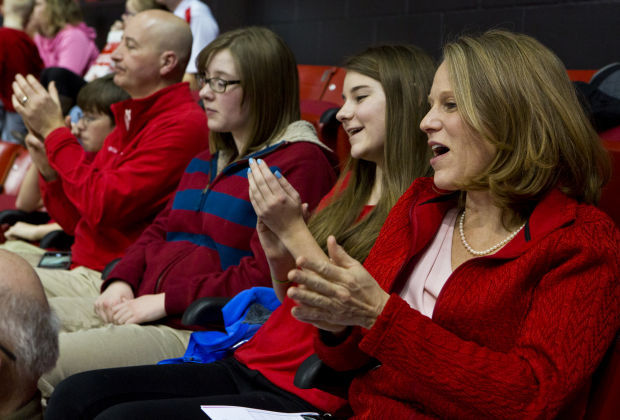 Gov. Pete Ricketts and first lady Susanne Shore are backing different candidates for president.
Ricketts, a Republican, has endorsed GOP nominee Donald Trump.
Shore, a registered Democrat, has donated $4,700 to Hillary Clinton and another $1,000 to the Hillary Victory Fund, which raises money for Clinton and down-ticket Democrats, according to federal filings.
You have free articles remaining.
The governor's wife has contributed to candidates from both parties in the past, including Republican Mitt Romney in 2008 and Clinton in 2007.
Shore also changed her party registration from Democrat to Republican to support her husband in the gubernatorial primary in 2014, then registered as an independent before switching back to the Democratic Party.
And while Ricketts has continued to support the Republican ticket, he pledged not to contribute money to Trump's campaign after video emerged last week of Trump making lewd remarks about women.
The father of two young daughters, Ricketts called Trump's comments "reprehensible" and said the apology video that followed was insufficient.
However, he said, a Clinton presidency would be "terrible for our country."