Republican Gov. Pete Ricketts said Thursday that he "respects the will of the people" in the Omaha-based 2nd Congressional District who voted to award a single Electoral College vote to Democrat Joe Biden — though he would like the state's system to change.
Nebraska, a state where the GOP holds an advantage of more than 200,000 in registered voters over Democrats, awards a single electoral vote to the presidential vote winners in each of its three congressional districts.
It awards the state's two remaining electoral votes to the winner of the statewide vote. In 2020, as in 2016, that's Republican President Donald Trump. Nebraska's split-vote approach is shared nationally by only Maine.
Ricketts, who introduced Trump at a preelection rally in Omaha, acknowledged that he's previously supported legislative efforts to revert back to Nebraska awarding all five of its electoral votes to the statewide winner.
But the governor said it was too soon to discuss whether he might again support legislation governing future elections that would change Nebraska's unusual approach. He said there's no proposal yet to consider.
"I've certainly supported legislation in the past to take us back to the way 48 states do it," Ricketts said.
Ricketts said the presidential race "was still being counted" nationally and that Trump's tweet Thursday cajoling state and local election officials in the remaining states to "STOP THE COUNT!" didn't mean what it said.
Ricketts said that to him it appeared the president's tweet was targeting illegally cast ballots, that votes cast illegally shouldn't be counted, but legally cast ballots should continue to be counted.
The governor contrasted the lengthy electoral counting process in other states with what goes on in Nebraska, which requires all early ballots to be returned by the end of Election Day and allows them to start counting early arriving ballots a day before Election Day.
He thanked Nebraska poll workers and state and local election officials, who he said made Tuesday's election such a smooth process around the state.
"We're grateful for how well that went," Ricketts said.
He said Republicans overall had a better night nationally than many polls predicted. They apparently held onto control of the U.S. Senate and won a handful of House seats held by Democrats, he said.
And he touted the state party's legislative pickups, including former Bellevue Mayor Rita Sanders, Omaha City Councilman Rich Pahls and former State Sen. Ray Aguilar.
Here's how the Electoral College vote actually works in Nebraska:
Nebraska's Board of Canvassers meets on Nov. 30 to review the election's results and make them official, Secretary of State spokeswoman Cindi Allen said.
Once the board reviews and certifies the results, she explained, the secretary of state sends a "certificate of ascertainment" to the five people who will cast Nebraska's actual Electoral College votes.
The governor then formally appoints them as electors for each district and two for the state, chosen from district-specific lists provided by the state GOP and Democratic Party, based on who wins where.
In the 2nd District, for instance, the Democratic elector who would cast the vote for Douglas and western Sarpy Counties is Precious McKesson of Omaha, a local activist and leader on the Biden campaign.
Nebraska has until Dec. 8 to resolve any disputes about electors, but a state law prohibits so-called faithless electors — people voting differently than the districts they represent.
On Dec. 14, McKesson and the four Republicans that the GOP and the governor choose will head to Lincoln and cast their ballots at the State Capitol, typically with the governor nearby.
The electors' certified votes are then sent to Secretary of State Bob Evnen, the national archivist, the president of the Senate and the chief federal district court judge in Nebraska. Then Nebraska's role in the election ends.
---
Election results
Lincoln and Nebraska results for the 2020 general election
Statewide contests
| Party | Candidate | Vote total |
| --- | --- | --- |
| President | Joseph Biden, D | 359,757 |
| | Jo Jorgensen, L | 19,292 |
| | Donald Trump, R | 536,229 |
| U.S. Senate | Chris Janicek, D | 216,887 |
| | Ben Sasse, R | 562,224 |
| | Gene Siadek, L | 52,878 |
| Gambling, Initiative 429 | For | 566,886 |
| | Against | 305,883 |
| Gambling, Initiative 430 | For | 569,201 |
| | Against | 307,728 |
| Gambling, Initiative 431 | For | 598,546 |
| | Against | 273,243 |
| Payday lending | For | 698,704 |
| | Against | 144,346 |
| Remove slavery wording | For | 581,058 |
| | Against | 271,443 |
| Extend TIF 20 years | For | 500,903 |
| | Against | 319,675 |
| | | |
Congressional races
| Race | Candidates | Vote totals |
| --- | --- | --- |
| District 1 | Kate Bolz | 116,120 |
| | Jeff Fortenberry, R | 179,557 |
| | Dennis Grace, L | 8,452 |
| District 2 | Donald Bacon, R | 162,087 |
| | Kara Eastman, D | 146,992 |
| | Tyler Schaeffer, L | 9,423 |
| District 3 | Mark Elworth Jr., D | 49,771 |
| | Dustin Hobbs, L | 10,723 |
| | Adrian Smith, R | 222,363 |
| | | |
Legislature
| District | Candidate | Vote totals |
| --- | --- | --- |
| 1 | Janet Palmtag | 5,577 |
| | Julie Slama | 11,899 |
| 3 | Rick Holdcroft | 8,582 |
| | Carol Blood | 8,779 |
| 5 | Mike McDonnell | 6,559 |
| | Gilbert Ayala | 3,777 |
| 7 | Tony Vargas | 6,819 |
| | Jorge Sotolongo | 1,919 |
| 9 | John Cavanaugh | 8,003 |
| | Marque Snow | 6,690 |
| 11 | Fred Conley | 3,330 |
| | Terrell McKinney | 5,820 |
| 13 | Justin T. Wayne | 11,010 |
| 15 | David Rogers | 6,210 |
| | Lynne Walz | 9,157 |
| 17 | Joni Albrecht | 7,343 |
| | Sheryl Lindau | 3,576 |
| 19 | Mike Flood | 15,200 |
| 21 | Mike Hilgers | 9,895 |
| | Brodey Weber | 8,132 |
| 23 | Bruce Bostelman | 11,287 |
| | Helen Raikes | 6,868 |
| 25 | Suzanne Geist | 16,147 |
| | Stephany Pleasant | 8,104 |
| 27 | Brenda Bickford | 5,448 |
| | Anna Wishart | 9,923 |
| 29 | Eliot Bostar | 10,927 |
| | Jacob Campbell | 9,622 |
| 31 | Rich Pahls | 10,197 |
| | Tim Royers | 9,093 |
| 33 | Steve Halloran | 12,756 |
| 35 | Raymond M. Aguilar | 6,570 |
| | Dan Quick | 5,688 |
| 37 | Mercadies Damratowski | 4,098 |
| | John Lowe Sr. | 12,774 |
| 39 | Allison Heimes | 11,457 |
| | Lou Ann Linehan | 14,554 |
| 41 | Tom Briese | 15,804 |
| 43 | Tom Brewer | 10,628 |
| | Tanya Storer | 7,691 |
| 45 | Susan Hester | 7,671 |
| | Rita Sanders | 8,835 |
| 47 | Steve Erdman | 14,901 |
| 49 | Jen Day | 12,125 |
| | Andrew La Grone | 11,873 |
State Board of Education
| District | Candidate | Vote total |
| --- | --- | --- |
| 1 | Patsy Koch Johns | 90,917 |
| 2 | Robert Anthony | 37,612 |
| | Lisa Fricke | 68,950 |
| 3 | Patti S. Gubbels | 51,079 |
| | Mike Goos | 24,082 |
| 4 | Jacquelyn Morrison | 50,569 |
| | Adrian Petrescu | 17,653 |
| | | |
SCC Board of Governors
| District | Candidate | Vote totals |
| --- | --- | --- |
| At-large | Timothy R. Cerveny | 81,405 |
| | Neal Stenberg | 82,575 |
| 1 | Chuck Byers | 17,329 |
| | Jeanne H. Stec | 15,268 |
| 2 | Kathy Boellstorff | 20,349 |
| | Chad Aldrich | 15,415 |
| 3 | Edward C. Price | 32,588 |
| 4 | Kristin E. Yates | 25,167 |
| 5 | Arlyn Uhrmacher | 41,327 |
| | | |
Lower Platte South Natural Resources District board
| Subdistrict | Candidate | Vote totals |
| --- | --- | --- |
| 1 | Don Jacobson | 11,941 |
| 2 | Ron Nolte | 12,778 |
| 3 | Mike DeKalb | 6,243 |
| | Kenneth Vogel | 6,177 |
| 4 | Gary R. Aldridge | 9,201 |
| | LeRoy W. Sievers | 9,199 |
| 5 | John Yoakum | 4,402 |
| | Greg Osborn | 2,618 |
| 6 | Anthony Schutz | 10,257 |
| 7 | Chelsea Johnson | 8,933 |
| 8 | Christine Lamberty | 7,807 |
| | Christy Eichorn | 4,505 |
| 9 | Milt Schmidt | 4,712 |
| | Lisa Lewis | 7,518 |
| 10 | Ray A. Stevens Jr. | 6,528 |
| | Bastienne Salners | 5,268 |
| | | |
Public Service Commission
| Race | Candidate | Vote total |
| --- | --- | --- |
| District 2 | Tim Davis, R | 53,466 |
| | Crystal Rhoades, D | 88,891 |
NU Board of Regents
| District | Candidate | Vote totals |
| --- | --- | --- |
| 1 | Tim Clare | 92,526 |
| 2 | Jack A. Stark | 96,770 |
County board; unofficial final results
| District | Candidate | Vote total |
| --- | --- | --- |
| 2 | Eric Underwood, R | 10,250 |
| | Christa Yoakum, D | 11,436 |
| 4 | Roma Amundson | 25,599 |
Area ballot questions; unofficial final results
| Ballot question | For | Against |
| --- | --- | --- |
| Hickman pool bonds | 491 | 815 |
| Hickman sales tax | 484 | 808 |
| Hallam sales tax | 60 | 71 |
Photos: Election Day in Lincoln
Democrats Election Day, 11.3
General Election 2020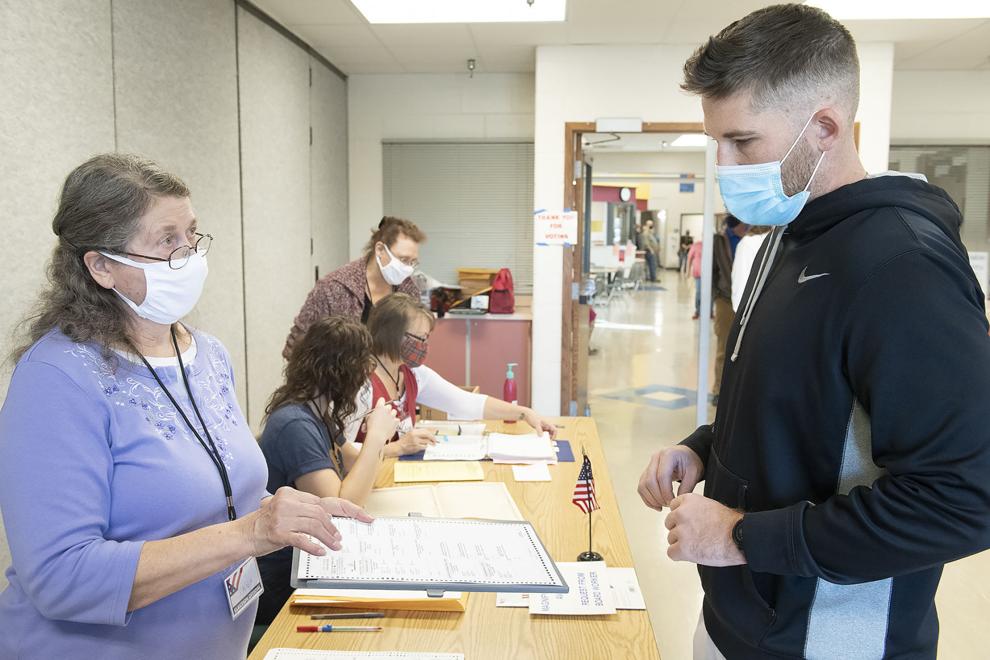 General Election 2020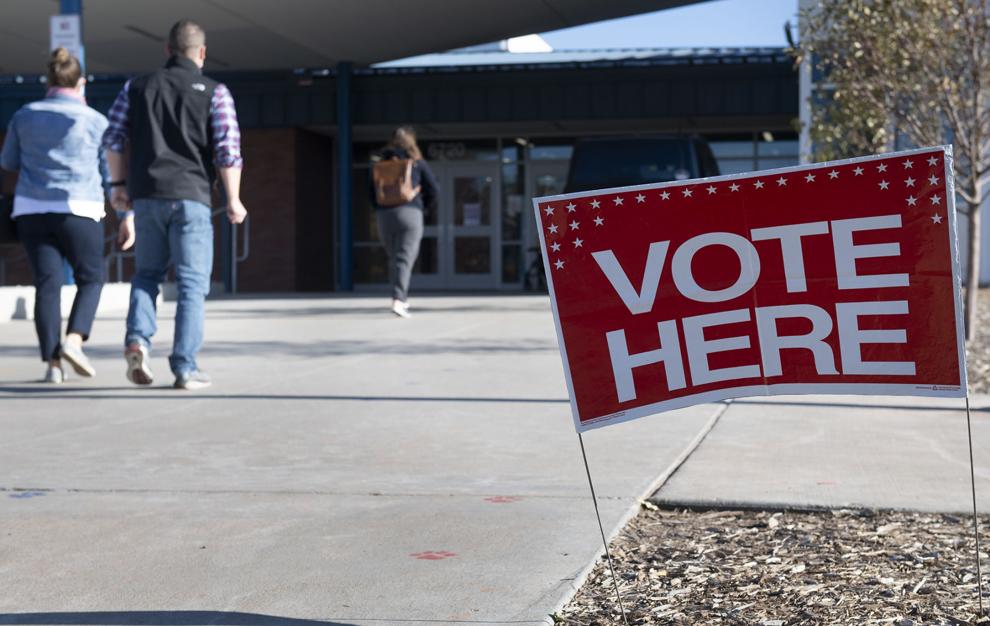 General Election 2020
General Election 2020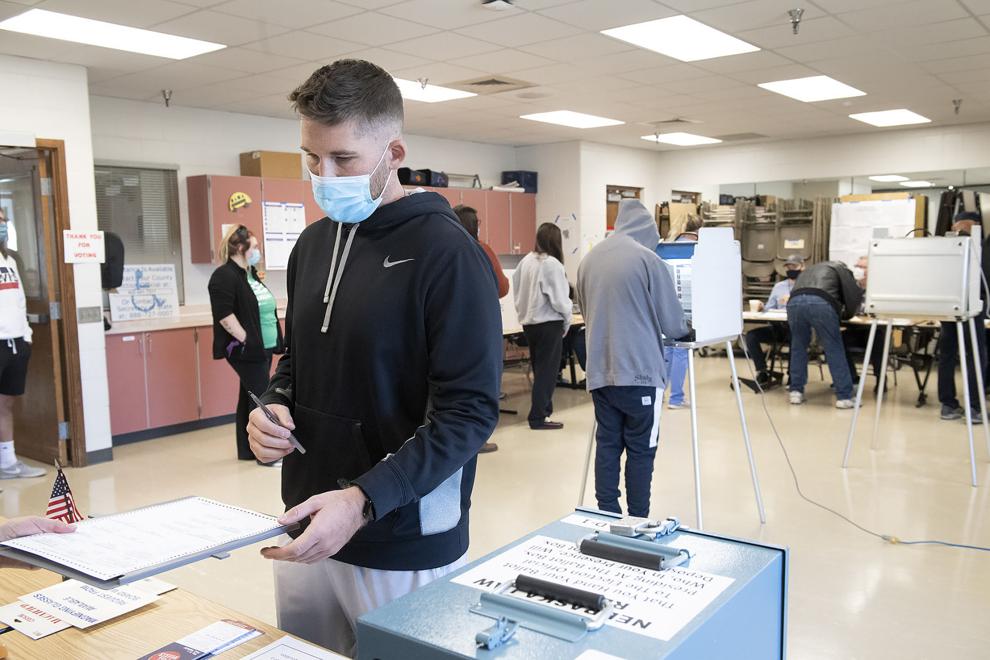 General Election 2020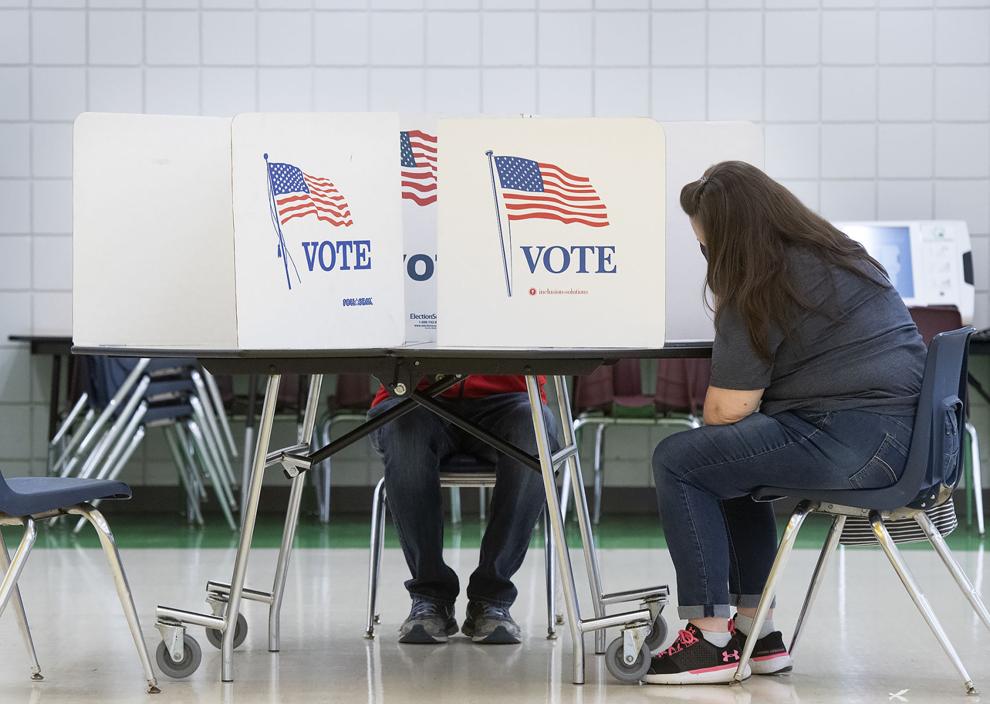 General Election 2020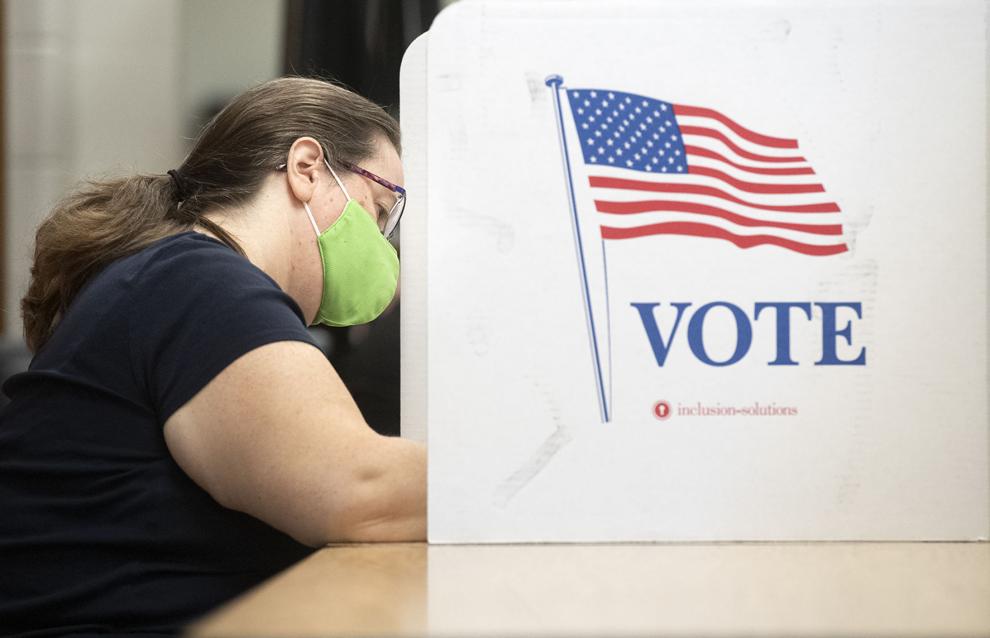 General Election 2020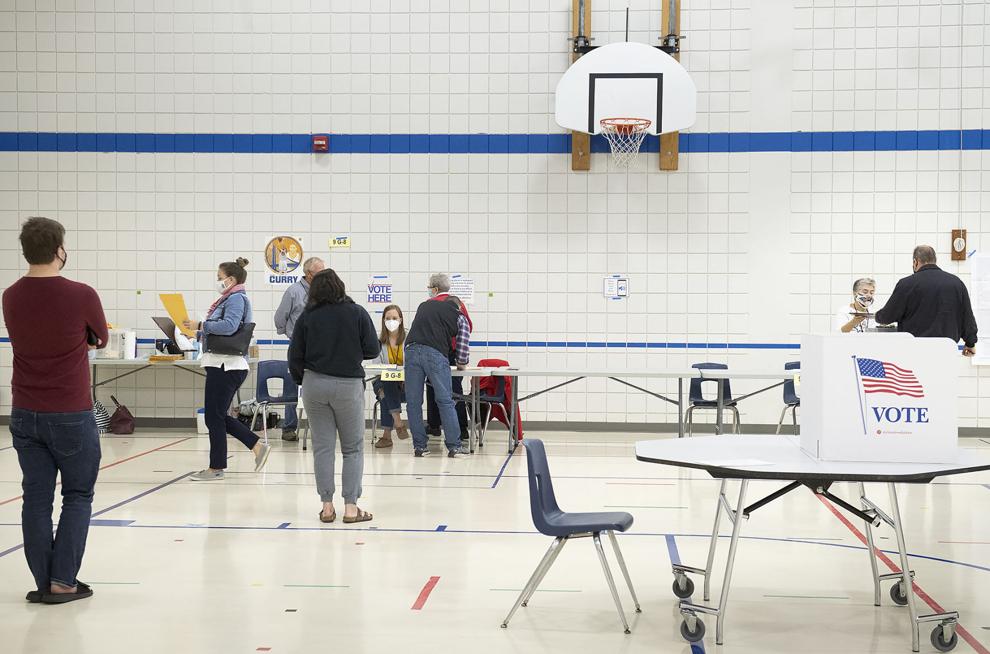 Rural Voting, 11.3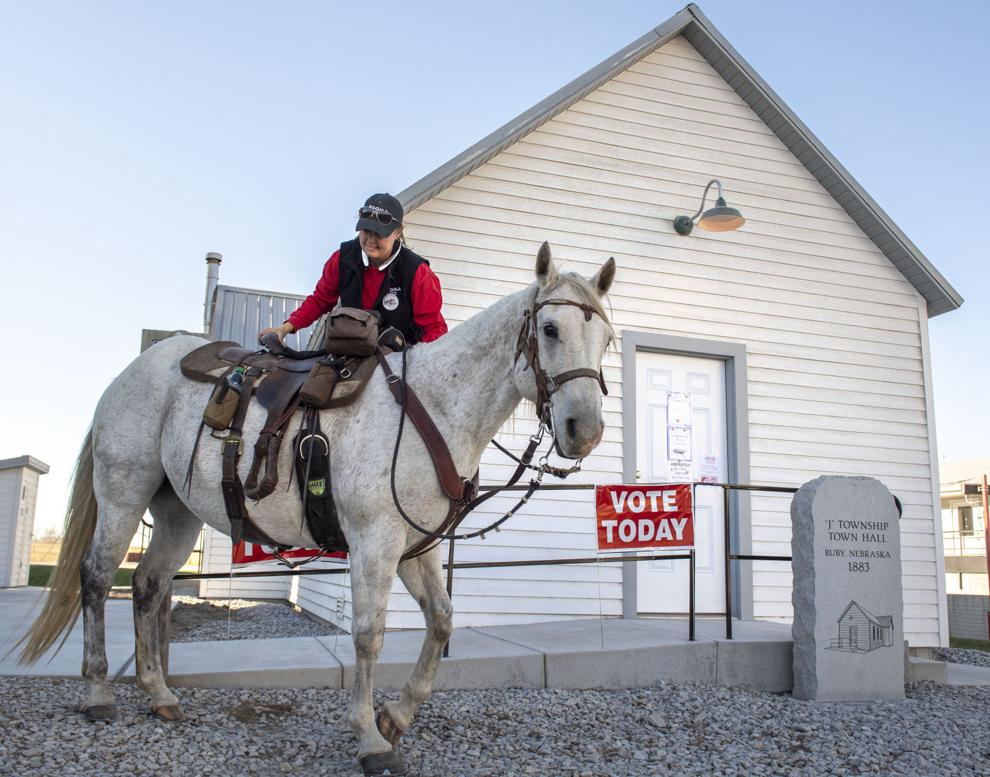 Rural Voting, 11.3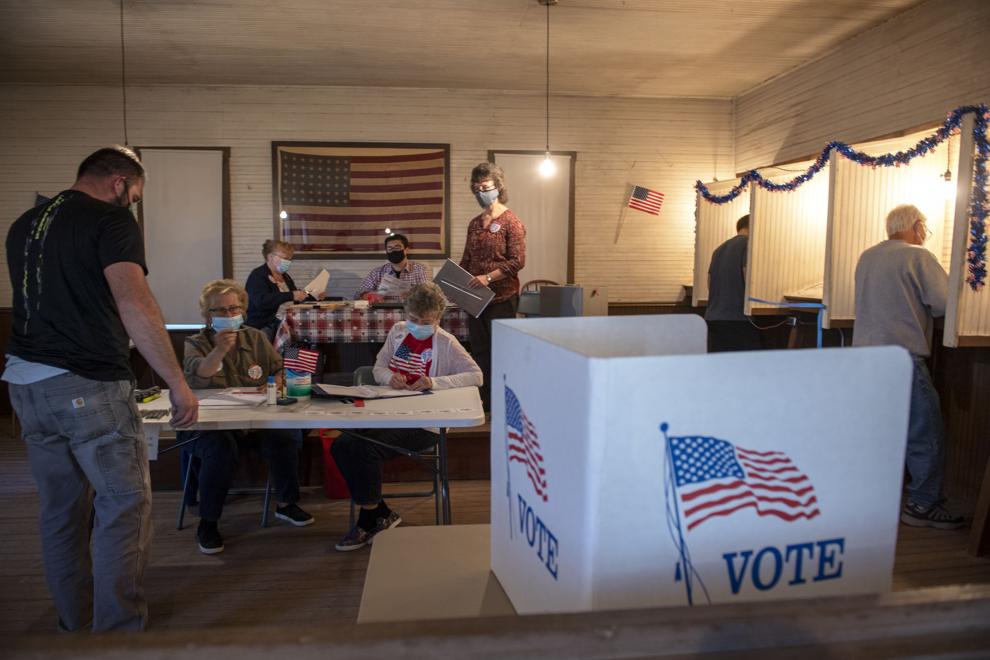 Rural Voting, 11.3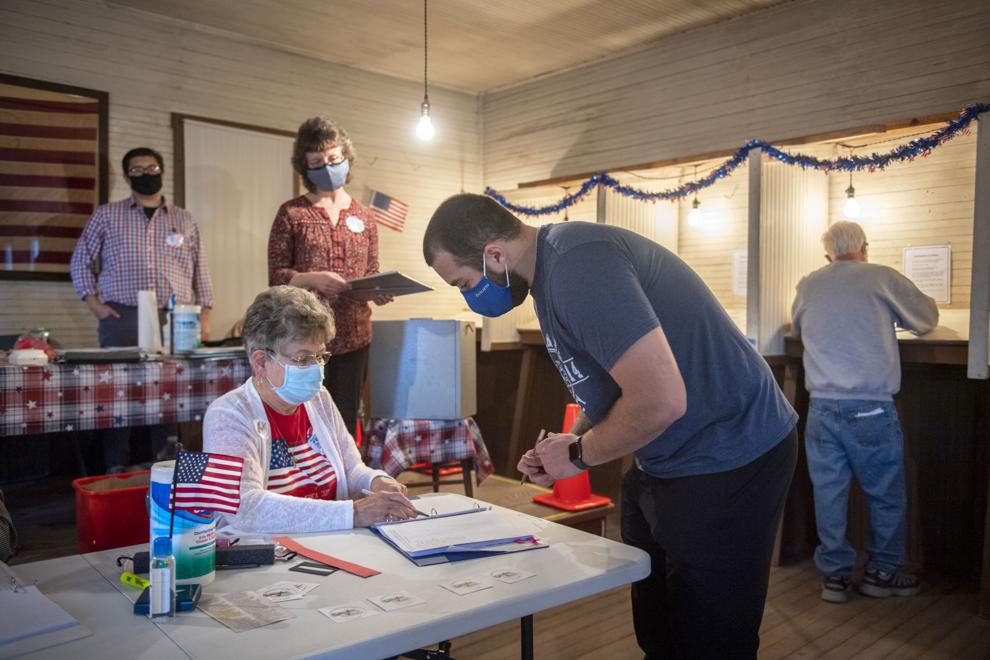 Rural Voting, 11.3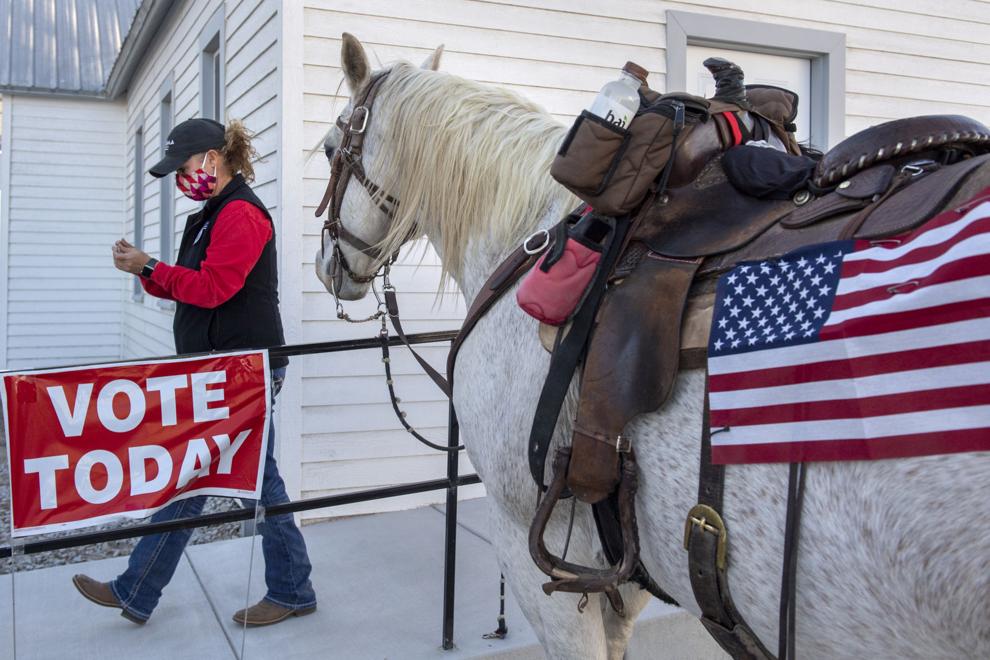 Rural Voting, 11.3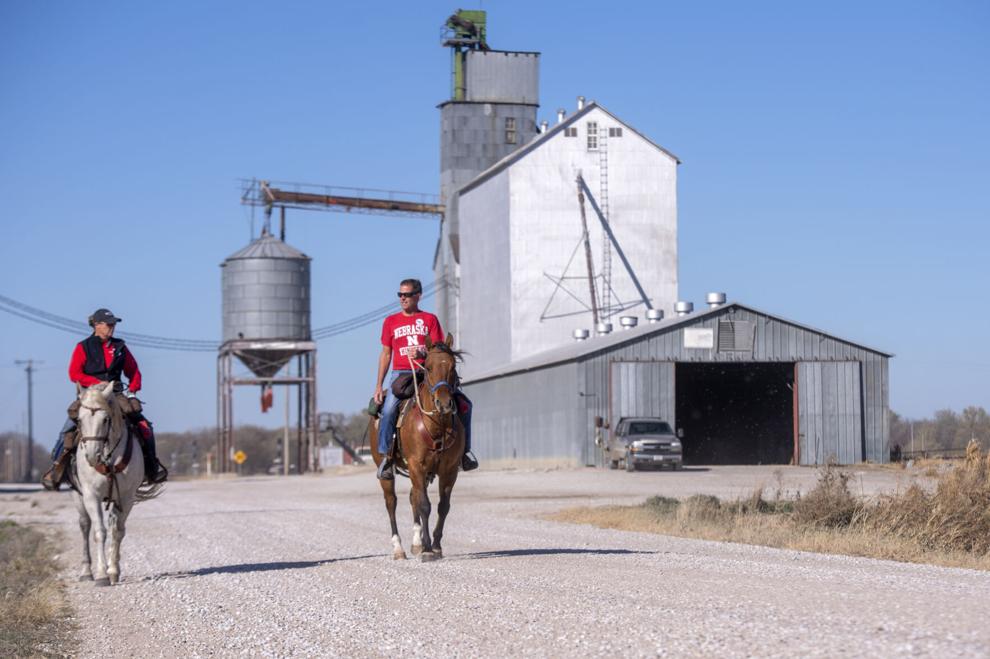 Rural Voting, 11.3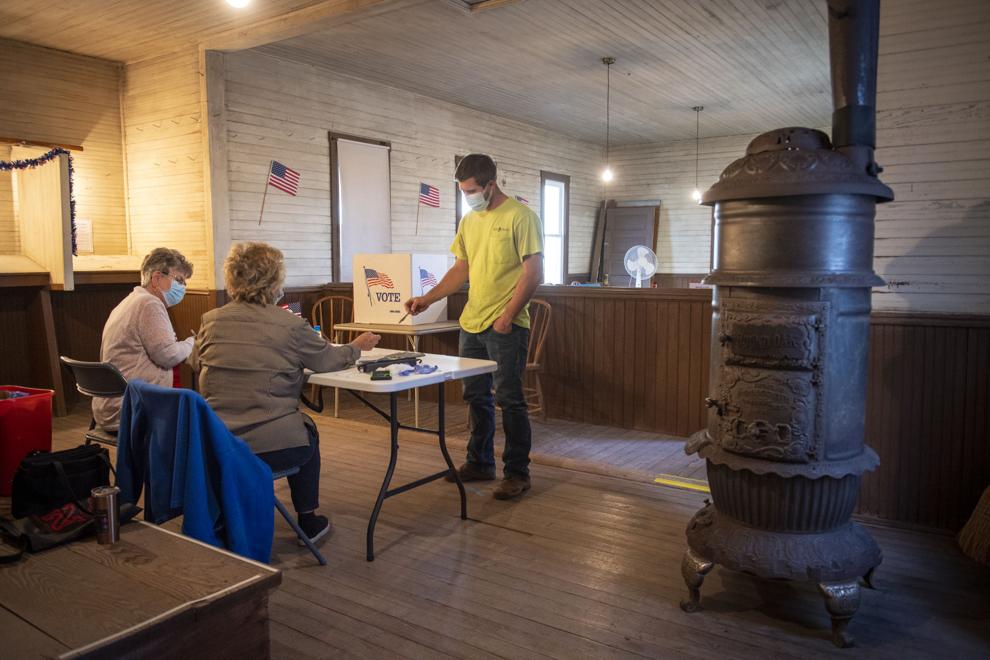 Rural Voting, 11.3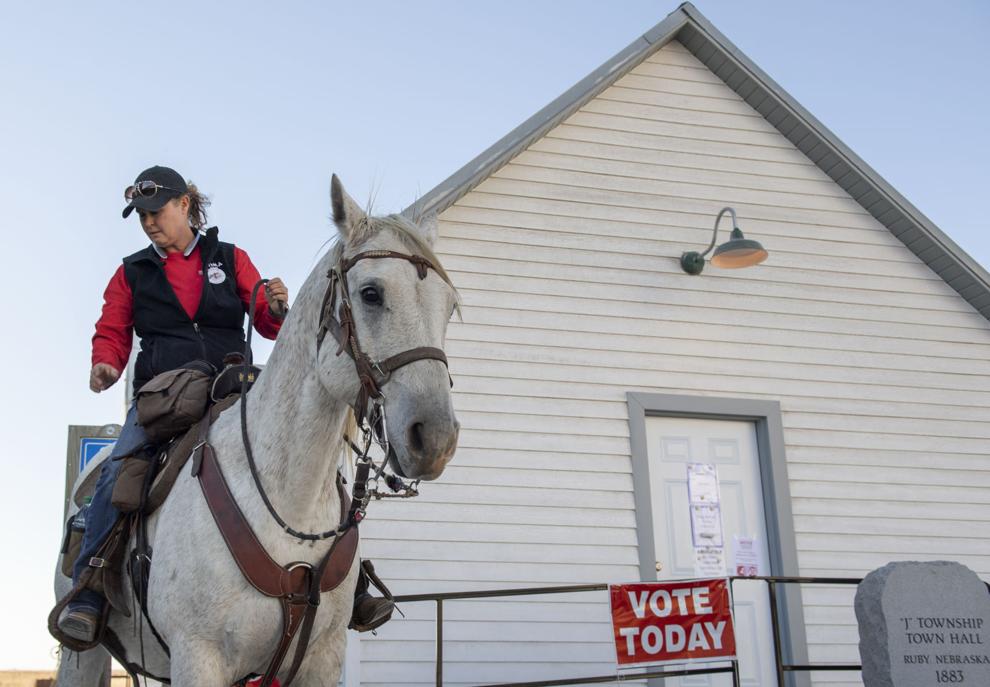 Democrats Election Day, 11.3