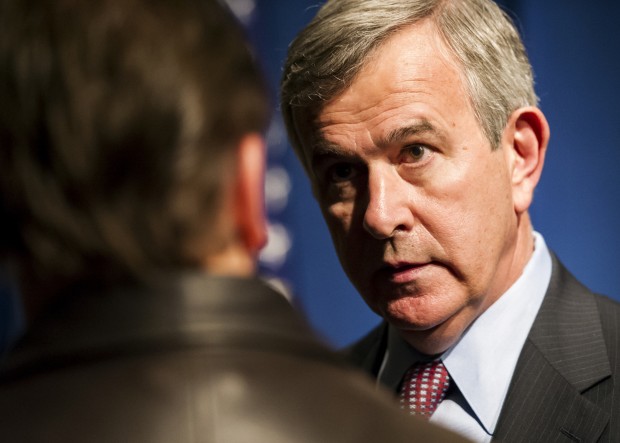 Sens. Mike Johanns and Deb Fischer voted Monday to reject a revised immigration reform proposal largely designed to beef up border enforcement.
Johanns argued that its "promise of secure borders is not airtight."
Furthermore, he said, the proposal authored by fellow Republican Sens. Bob Corker of Tennessee and John Hoeven of North Dakota would "reward (illegal immigrants) almost immediately with legal status and taxpayer benefits."
Fischer said the plan "falls short on a number of critical border security issues (and) provides provisional legal status to illegal immigrants long before border security is achieved."
In a statement issued before the key Senate vote that cleared the path for immigration reform, Johanns said: "Nebraska taxpayers reject the idea of allowing access to hundreds of billions of dollars in benefits to people who broke the law while hard-working families struggle to make ends meet."
You have free articles remaining.
Fischer earlier joined 13 other Senate Republicans in signing a letter asking Senate Majority Leader Harry Reid to schedule more time to debate and amend immigration reform legislation.
Reid has said he wants the Senate to complete work on the bill before the July 4 congressional recess.
Johanns said the Corker-Hoeven proposal "allows the administration to simply verify with itself the border is secure and the backlog of those wishing to come here legally is cleared."
"There is no process for Congress to approve or validate that the border security triggers have been met prior to illegal immigrants receiving green cards," Johanns said.
Under that proposal, he said, illegal immigrants are "almost immediately eligible for temporary legal status." 
Fischer said: "Rather than simply throwing taxpayer money at the problem (of border security) with promises of dramatic improvements, we need a proposal that brings about verifiable, measurable results along the southern border."