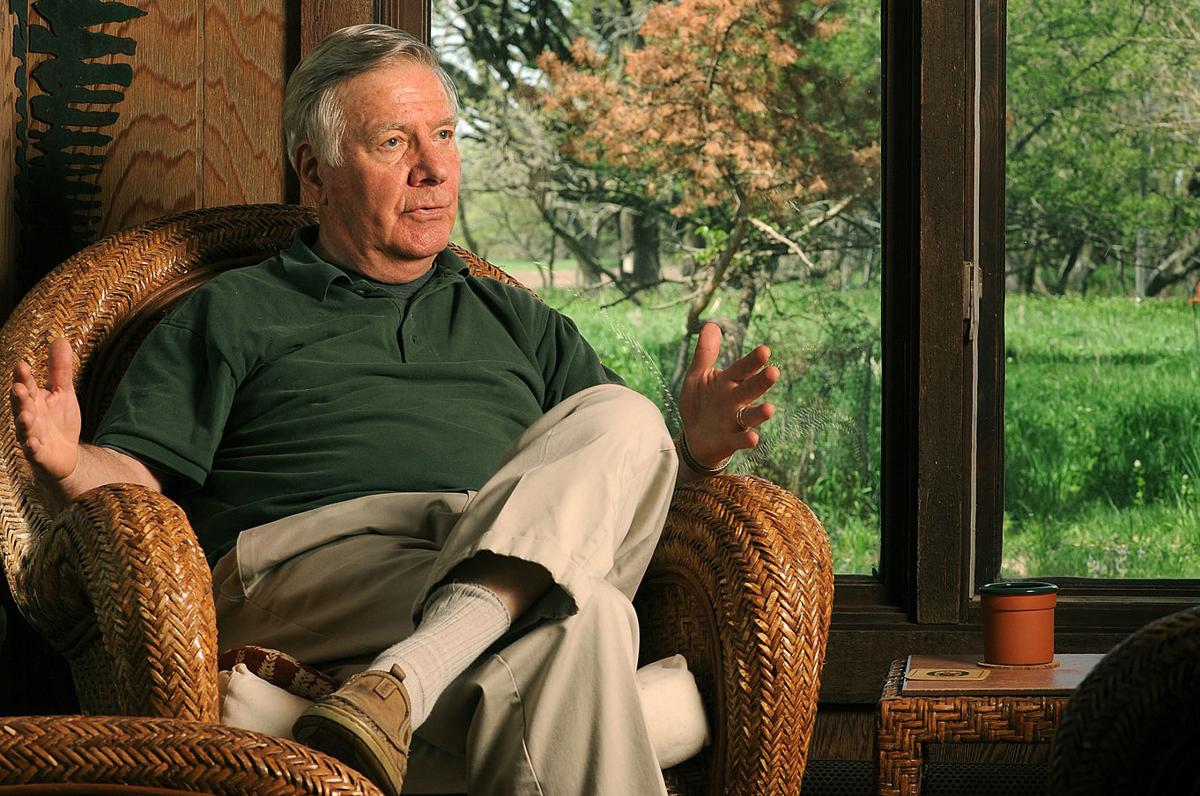 Former Republican Sen. Chuck Hagel says he believes the case has been made for the House to "get very serious" about considering drafting articles of impeachment against President Donald Trump now.
"There's enough here to really move beyond the hearings into discussion (about) specific charges," Hagel said during a telephone interview from New York City.
"I've seen and heard enough evidence (to) clearly believe it was the right thing to start this inquiry," he said. "The House has no choice but to move forward.
"The best advice (for members of Congress) is that you've got only one responsibility now and that is to the Constitution.
"Your North Star is the Constitution."
Hagel said he's not prepared to say that he would vote to convict the president of impeachment charges and remove him from office if he was a member of the Senate today.
"I would want to sit there and listen to the evidence," he said.
Hagel has done that before.
After the House impeached Democratic President Bill Clinton in 1998 on charges of perjury and obstruction of justice related to acts of sexual misconduct, the Senate acquitted him in early 1999.
Hagel ultimately voted to convict Clinton.
As today's House impeachment proceedings move ahead, former Republican Rep. Doug Bereuter said it's time to "set aside partisan considerations."
In a written statement responding to a Journal Star inquiry, Bereuter said: "All members of the House Intelligence Committee, in their role in the impeachment inquiry, should set aside partisan considerations, examine the evidence and discharge their constitutional duty with integrity."
Bereuter also participated in the Clinton proceedings, voting to impeach the president and send the issue to the Senate for its decision.
What Hagel learned from that process, and from earlier association with the potential impeachment of President Richard Nixon in 1974 when he was chief of staff for former Nebraska Rep. John McCollister, was that there probably are "some surprises ahead," he said.
"Things will get worse," he added.
"People will start pulling the threads and things will come undone. It's already happening now. The longer this plays out, the worse it gets for the president."
Hagel has been watching the impeachment hearings on television, sometimes at home in Virginia or when he's on the road, and he's "reading everything" about them.
You have free articles remaining.
As former secretary of defense, Hagel said, he personally knows some of the career professionals from the Defense Department and State Department who have testified during the hearings.
"I have worked with them," he said. "I know their professionalism and their honesty."
Hagel is the only Nebraska senator to have voted for impeachment of a president since John Thayer and Thomas Tipton, both Republicans, voted to impeach Andrew Johnson in 1868, just one year after Nebraska became a state.
Like Clinton, Johnson was acquitted by the Senate.
But it was a close call for Johnson; the 35-19 vote to convict and remove him from office fell just one vote short of the necessary two-thirds majority.
In 1999, Democratic Sen. Bob Kerrey voted to acquit Clinton as two motions to convict and remove the president from office failed on 50-50 and 45-55 votes.
Nebraska's three House members, Bereuter, Rep. Jon Christensen and Rep. Bill Barrett, all Republicans, had voted to impeach Clinton, sending the issue to the Senate.
Facing certain House impeachment and conviction in the Senate, Nixon resigned in 1974.
Former Nebraska Republican Gov. Charles Thone, a member of the House at the time, was prepared to support the Judiciary Committee's approaching recommendation to impeach Nixon, but planned to visit with Vice President Gerald Ford before casting his vote, Thone said years later.
Republican Sen. Carl Curtis planned to stick with Nixon to the end and cast his vote to acquit Nixon even if he stood alone.
"If I didn't defend him, he would have gone undefended," Curtis later said.
As the current impeachment drama unfolds, Nebraska's all-Republican congressional delegation appears prepared to support Trump.
Sen. Ben Sasse, an occasional critic of the president and a candidate for reelection next year, has been viewed sometimes nationally as a potential stray vote.
But statements from Sasse's office during the week made that appear unlikely.
Sasse, in a news release critical of House Speaker Nancy Pelosi's decision to continue to delay a House vote on approval of the new trade agreement among the United States, Mexico and Canada, said House Democrats are "wasting time on circuses instead of doing real work for the American people."
Earlier, in response to a request for Sasse's view of the impeachment proceedings, spokesman James Wegmann emailed: "As Senator Sasse has said for months, Adam Schiff is running a clown show in the House and everyone should stop playing the short-term game for cable TV and act like adults."
Photos: Chuck Hagel through the years
Chuck and Tom Hagel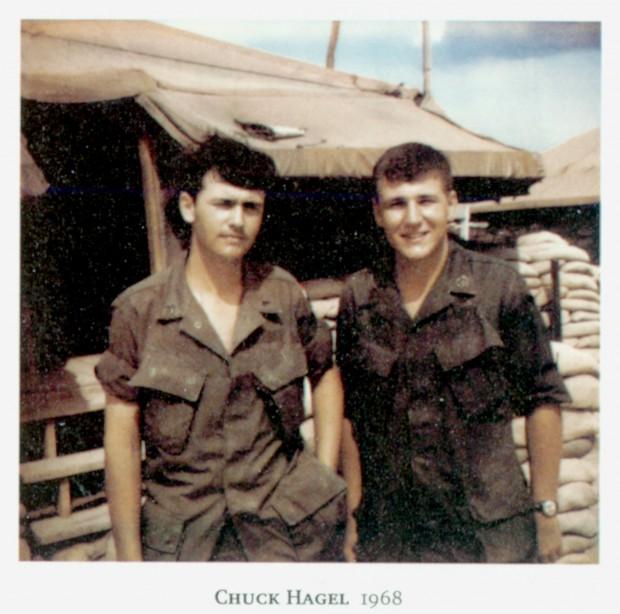 Tom and Chuck Hagel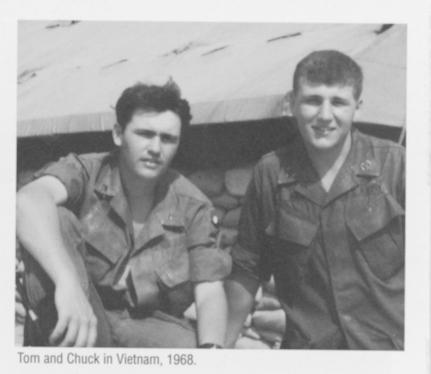 Chuck Hagel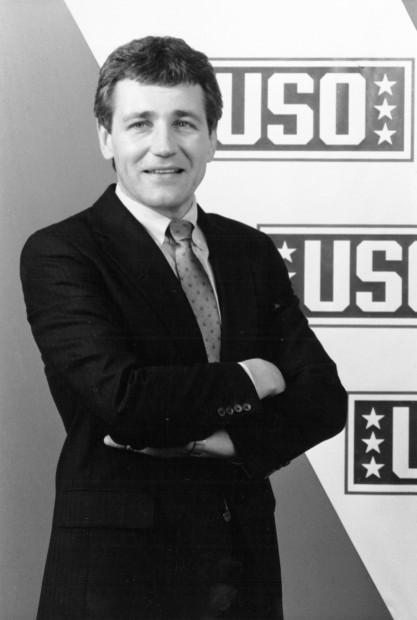 Hagel and his daughter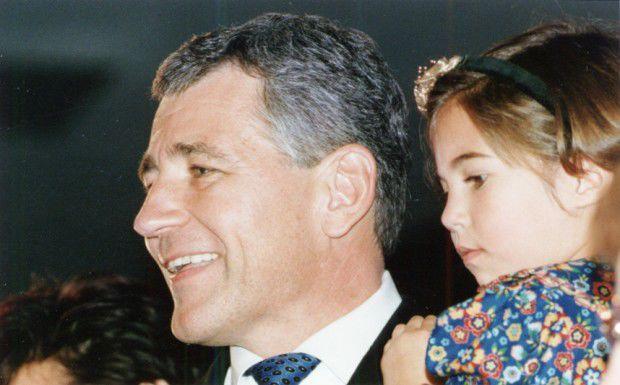 Ben Nelson and Chuck Hagel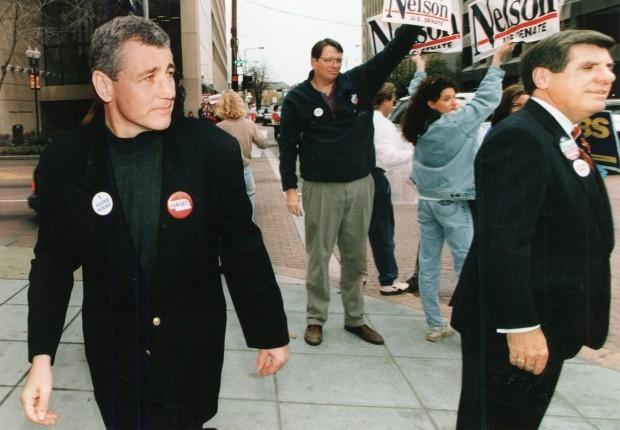 Hagel family 1996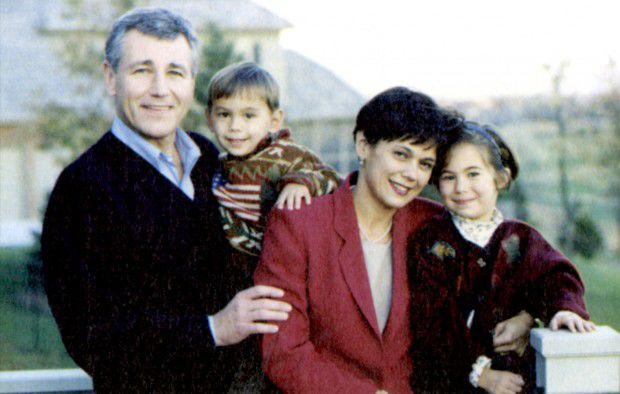 Chuck Hagel, John McCain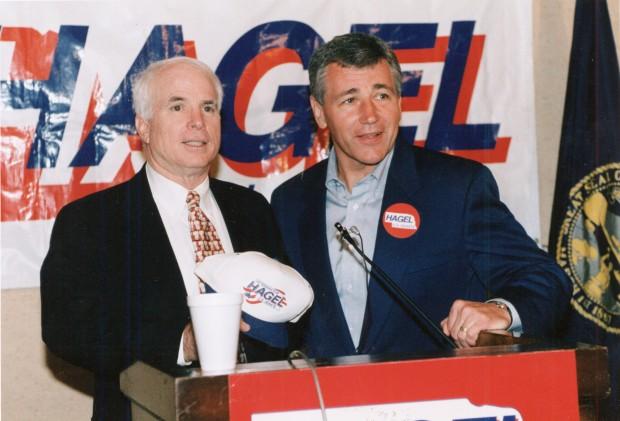 HAGEL LIEBERMAN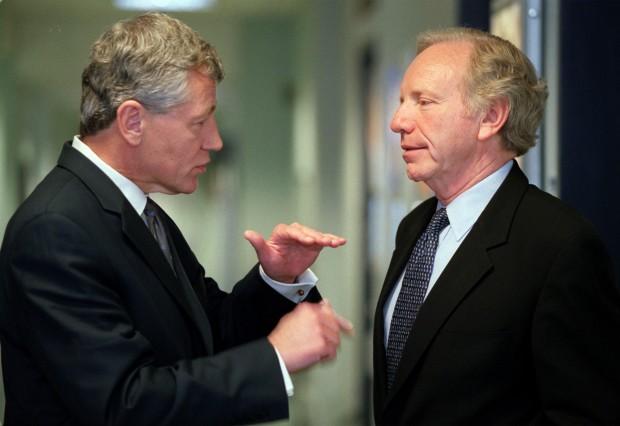 Chuck Hagel, Mike Johanns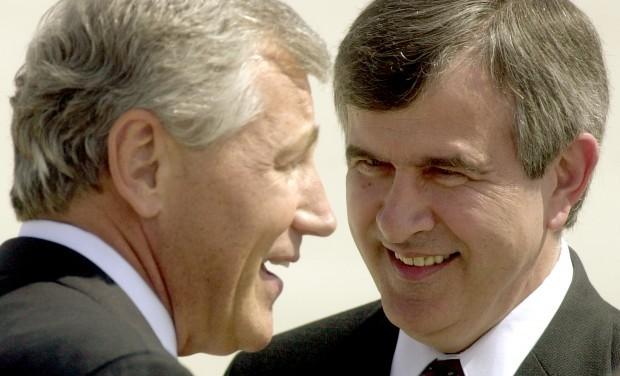 HAGEL
HAGEL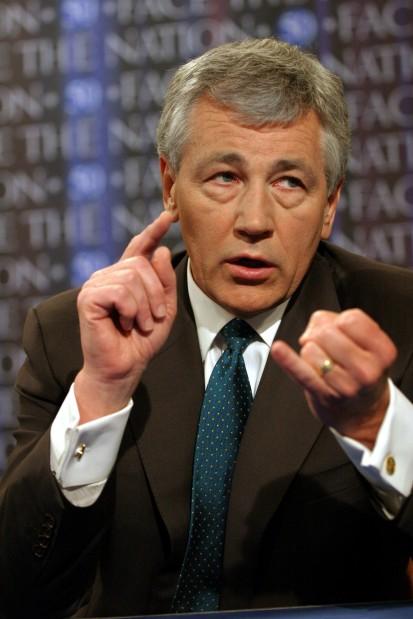 Hagel, Johanns and Thone
Hagel, Johanns and Nelson
Chuck Hagel, Betty Jean Pulliam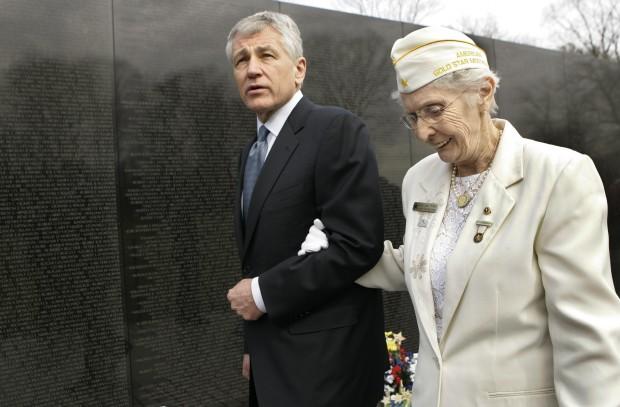 Chuck Hagel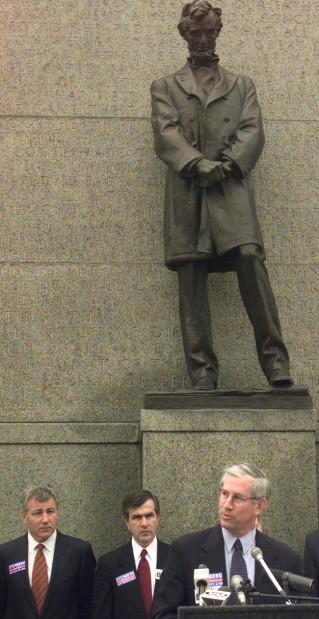 Hagel family 2008.jpg
Chuck Hagel, Honor Flight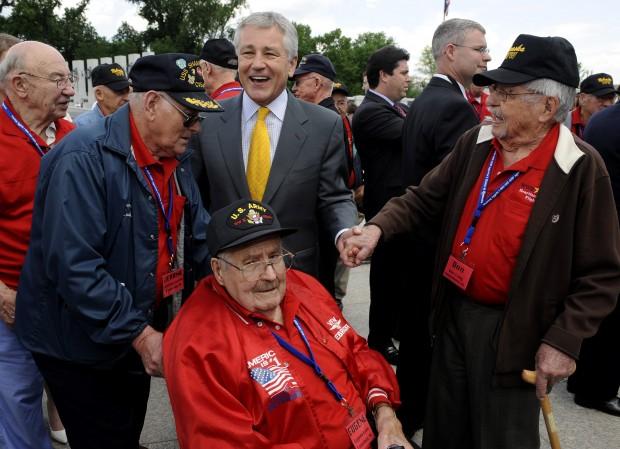 Barack Obama, David Petraeus, Chuck Hagel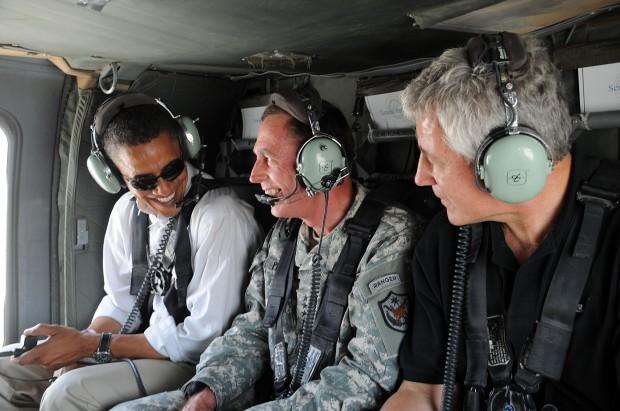 Chuck Hagel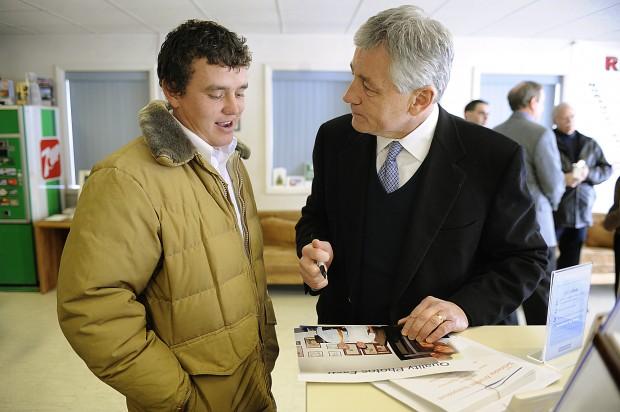 Chuck Hagel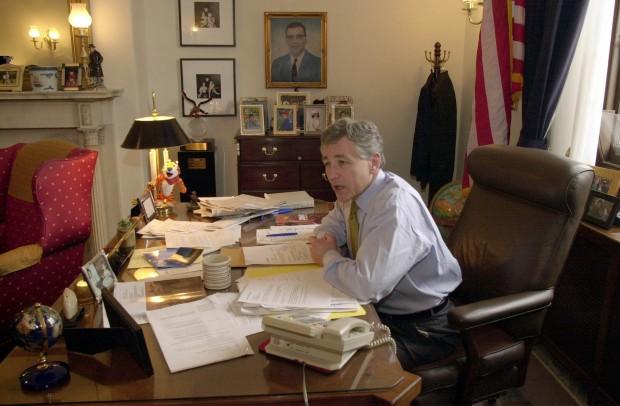 Congressional Delegation visits Kuwait
Chuck Hagel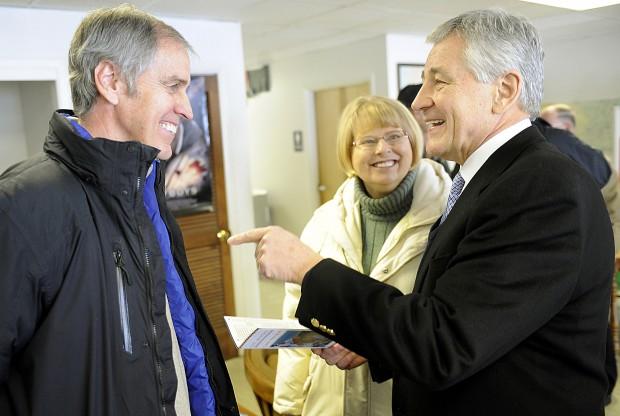 Chuck Hagel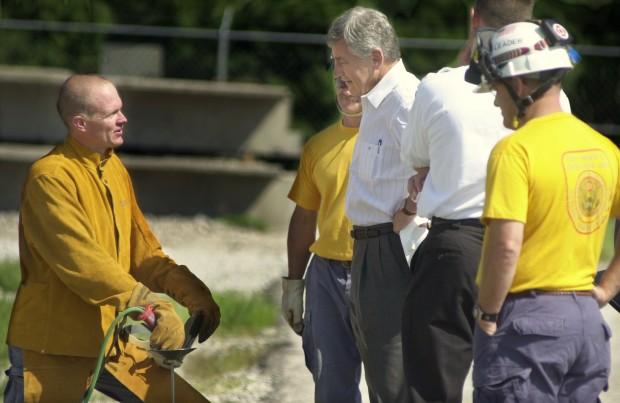 Chuck Hagel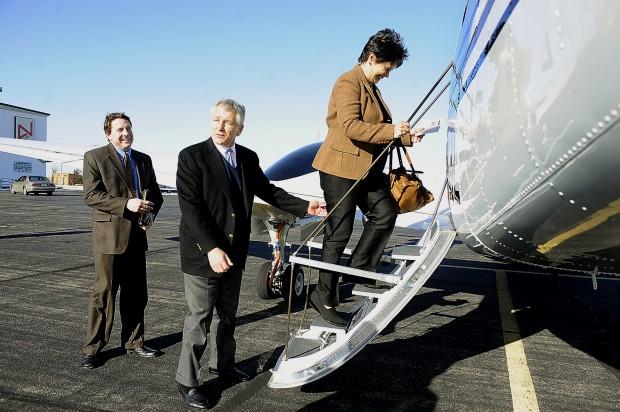 Chuck Hagel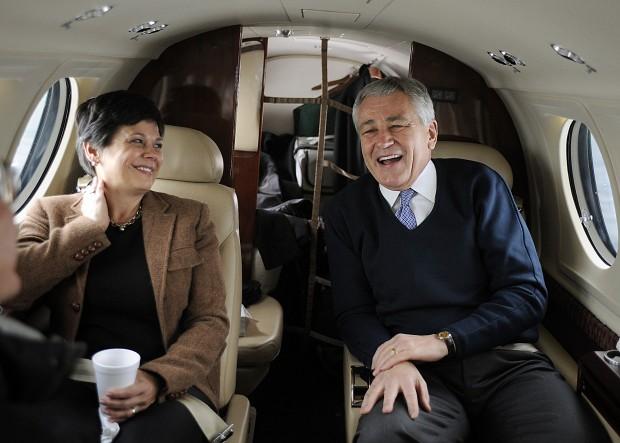 Chuck Hagel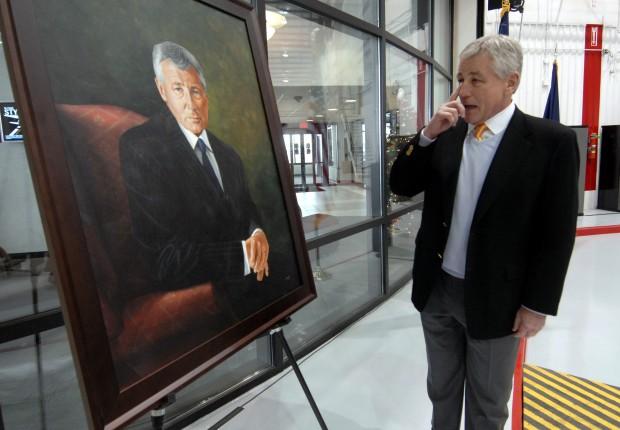 Chuck Hagel, Honor Flight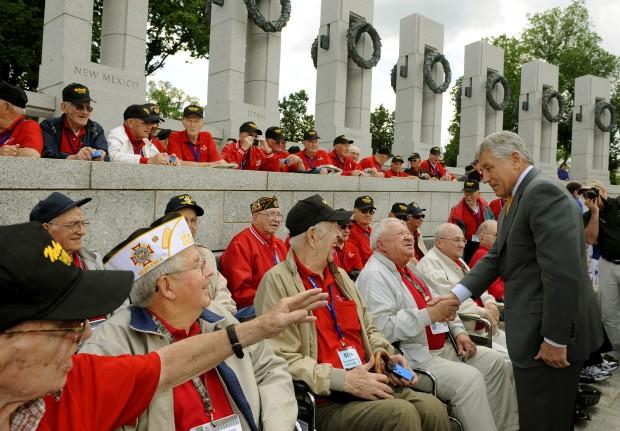 CHUCK HAGEL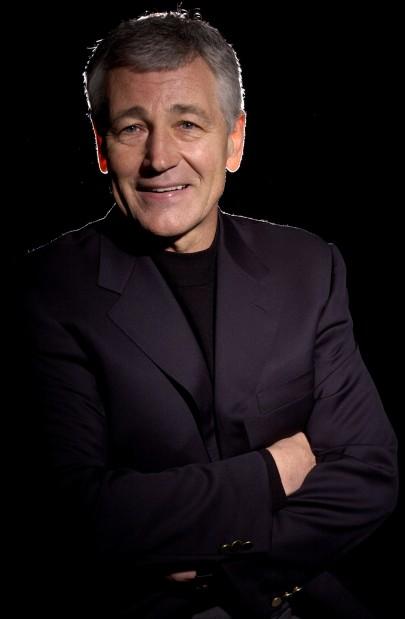 Chuck Hagel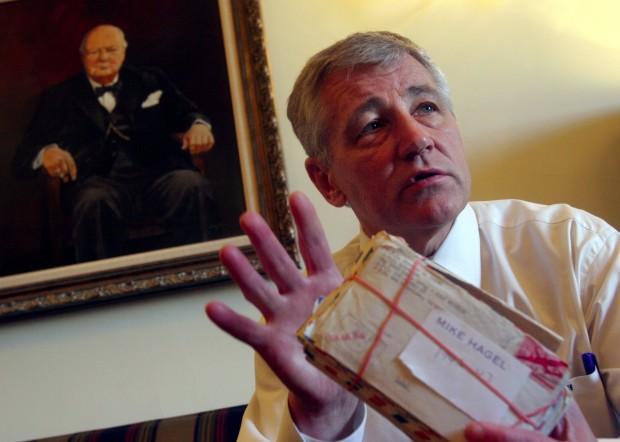 Chuck Hagel and Bob Kerrey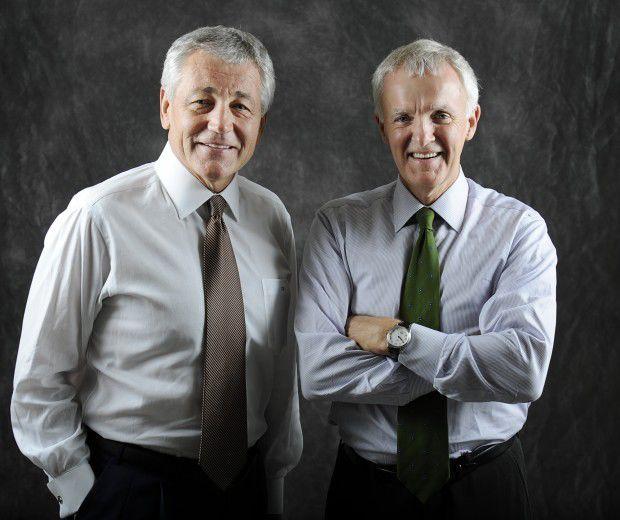 Kerrey Presser, 11.1.2012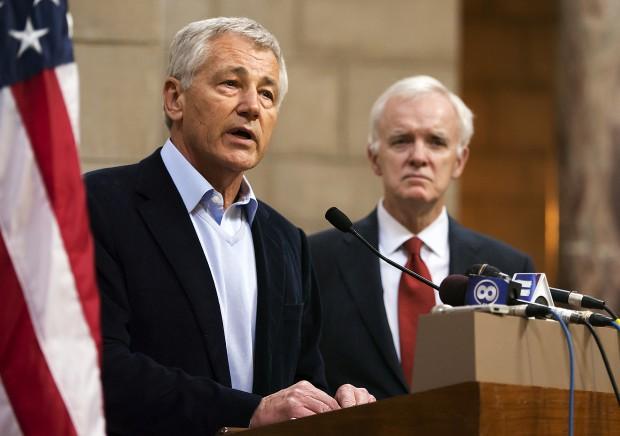 Barack Obama, John Brennan, Chuck Hagel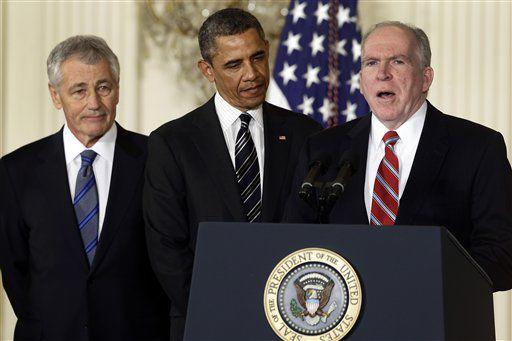 Barack Obama, Leon Panetta, Chuck Hagel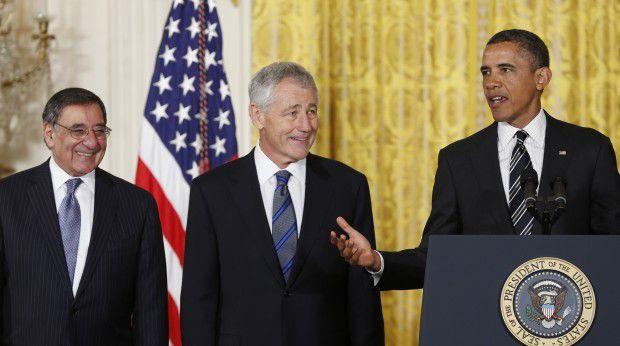 Chuck Hagel, Martin Dempsey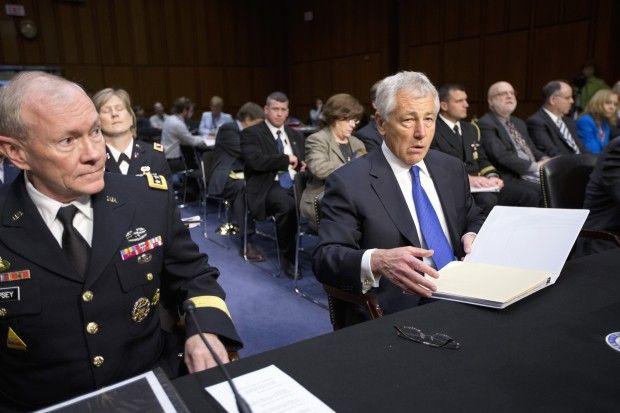 Chuck Hagel, Benjamin Netanyahu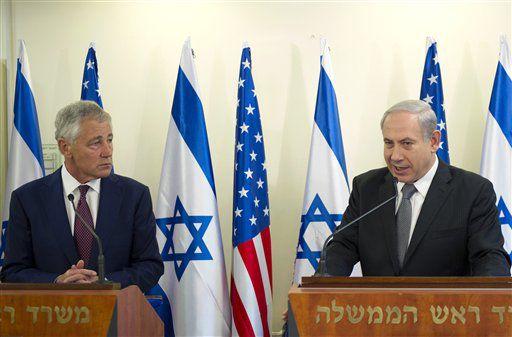 Chuck Hagel in Omaha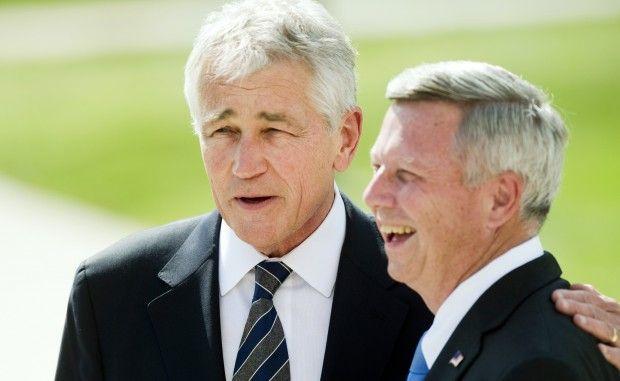 Chuck Hagel in Omaha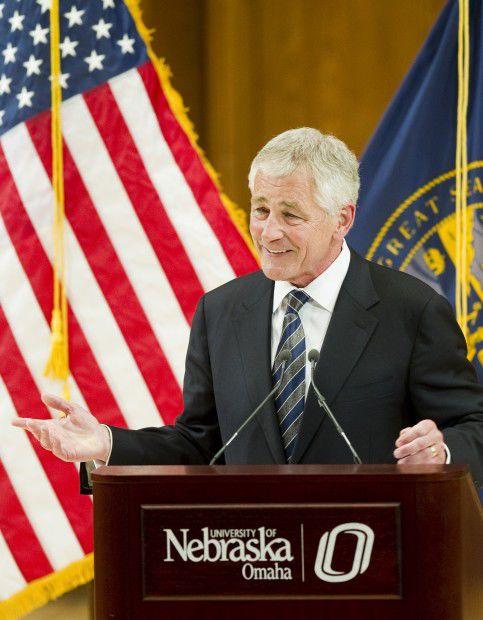 Chuck Hagel at Offutt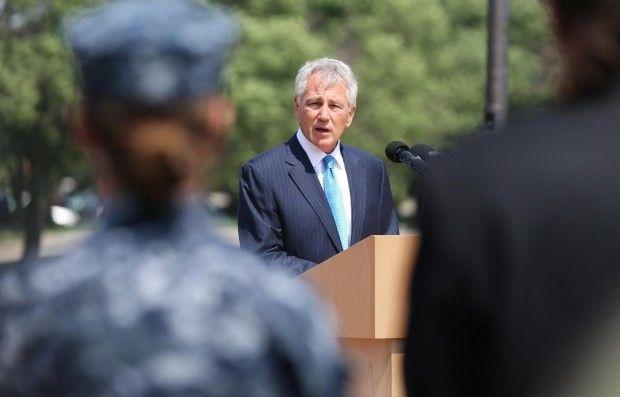 Chuck Hagel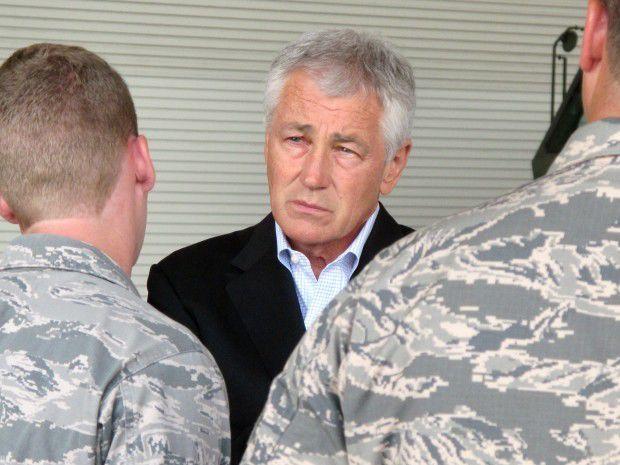 Chuck Hagel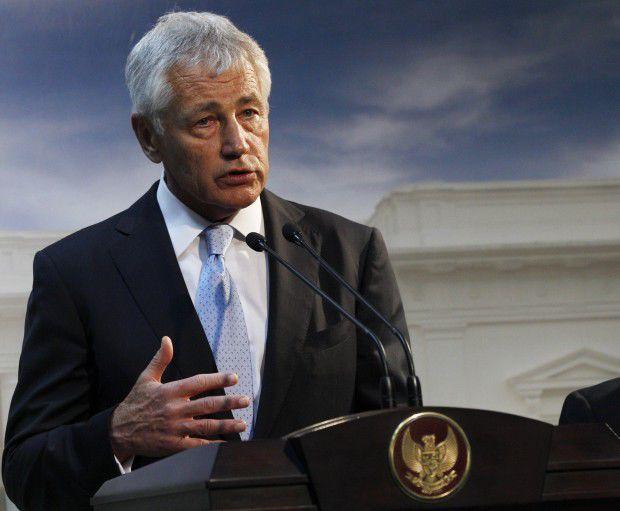 John Kerry, Chuck Hagel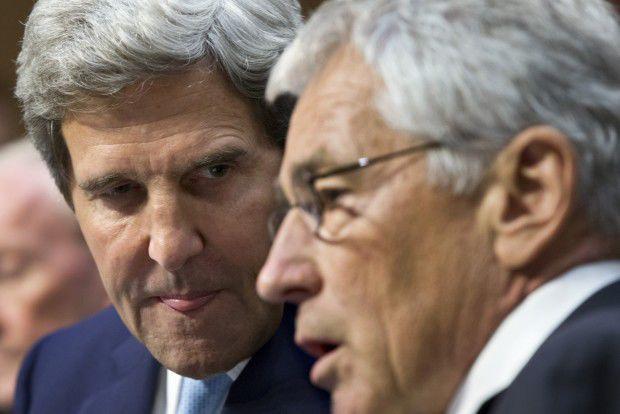 Hagel says US military must shrink to face new era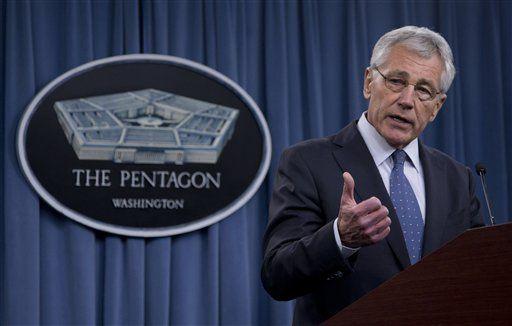 Afghan encounter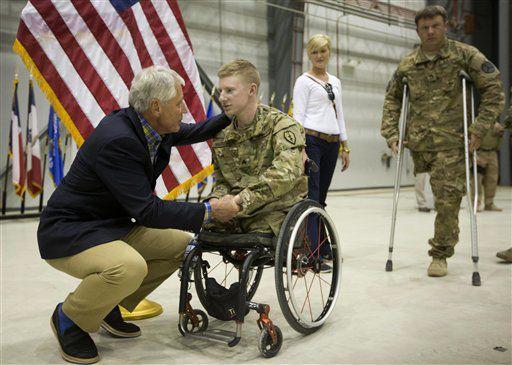 Hagel, Fortenberry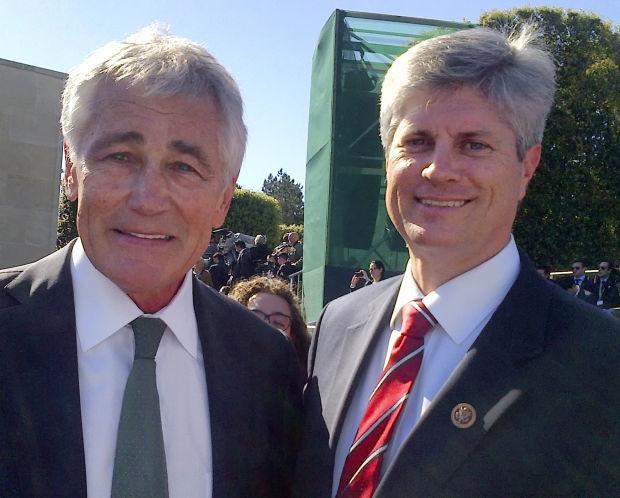 Pentagon chief Hagel stepping down under pressure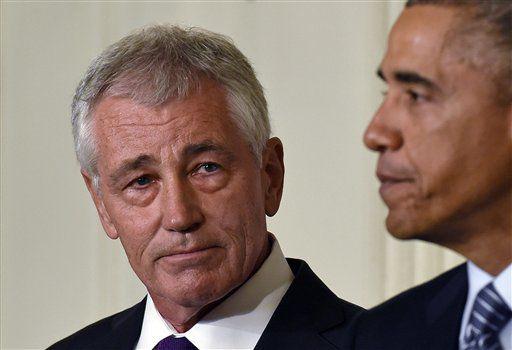 Chuck Hagel farewell tour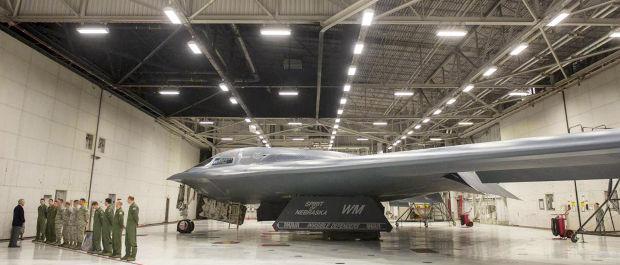 Chuck Hagel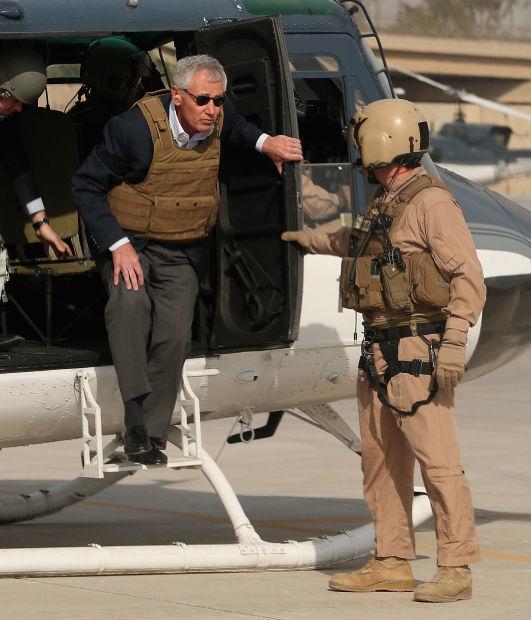 As he exits, Hagel recalls his Army roots and Vietnam combat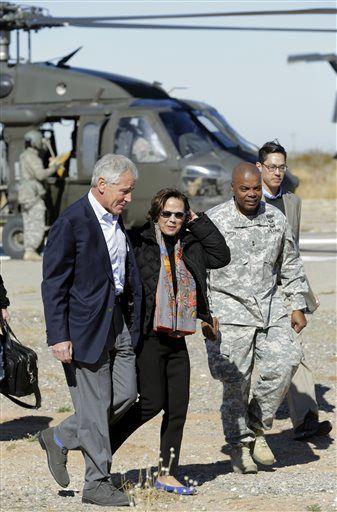 President Obama attends farewell ceremony for Defense Secretary Chuck Hagel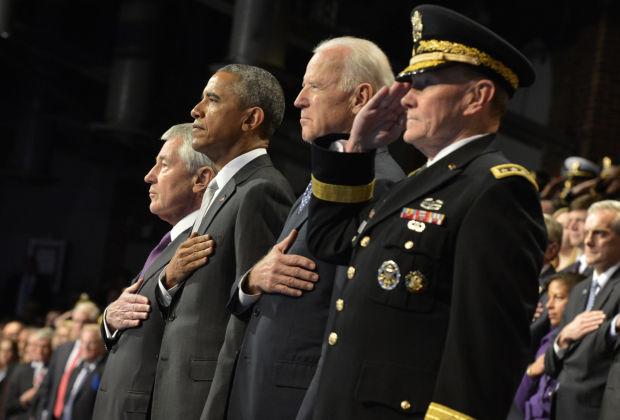 Nebraska Vietnam Combat Veterans Flight members tour Washington, DC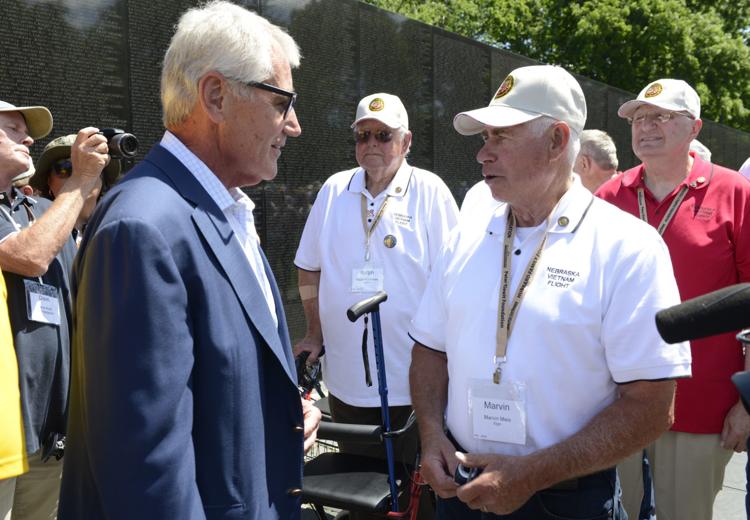 Bob Kerrey and Chuck Hagel speak at Rotary Event, 8.5.16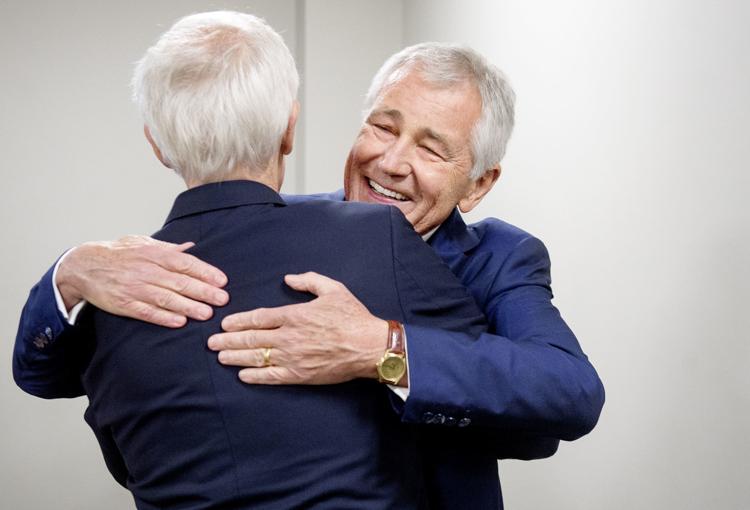 Portrait of the man as a young secretary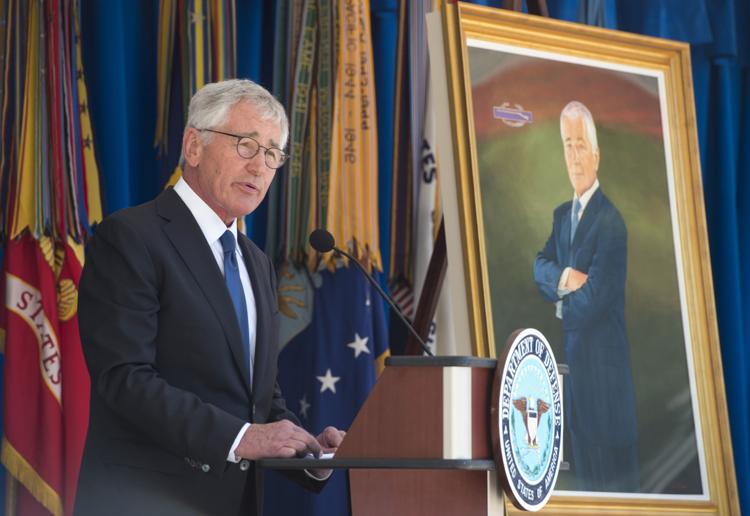 Chuck Hagel and Bob Kerrey, 10/21